10 Best Tycoon Games, Ranked According To Metacritic | ScreenRant
Tycoon video games have been popular for several decades. From building your own roller coaster to entire cities, there are some great ones available.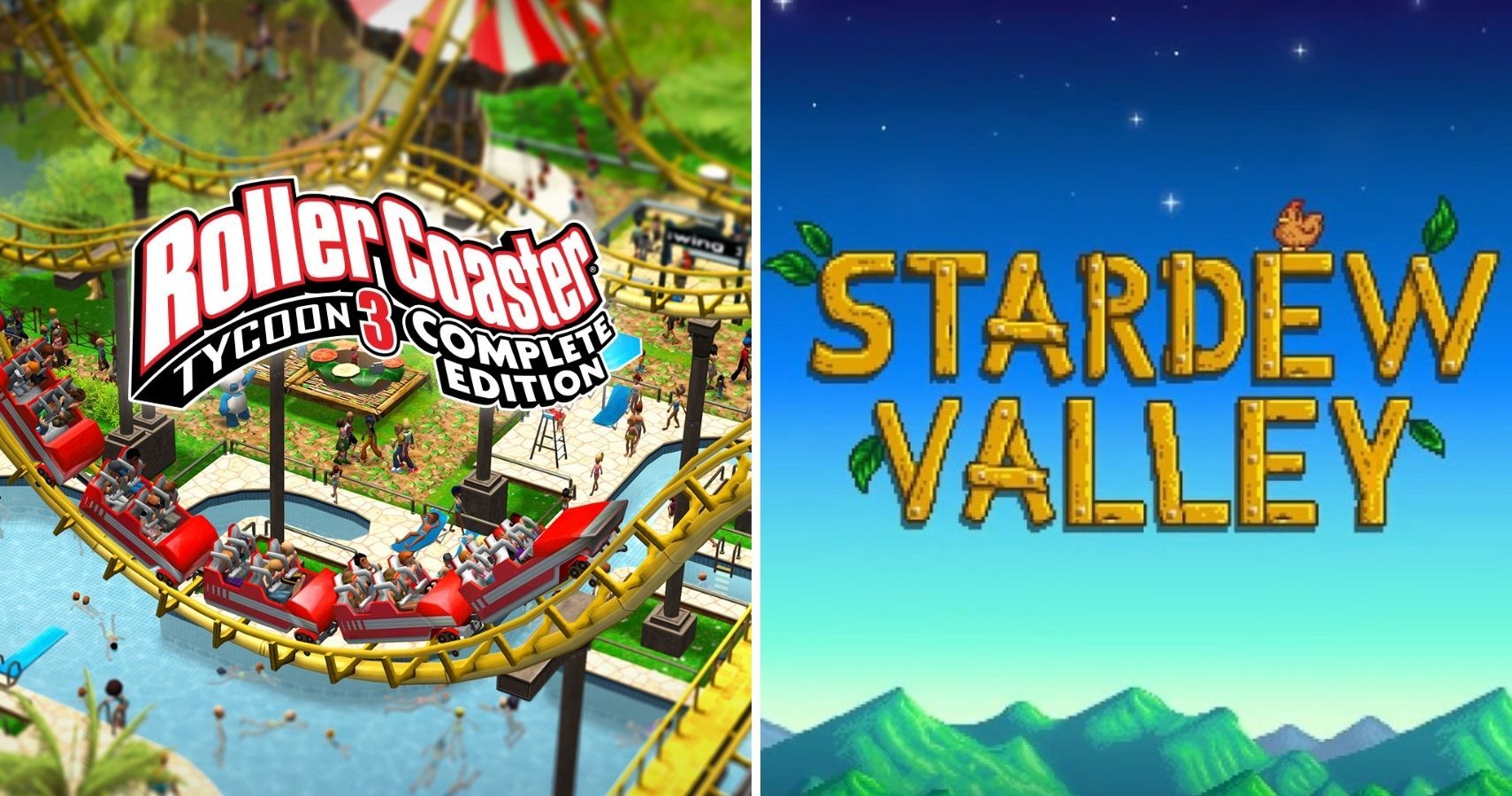 The world of video games always goes through fads: Super Mario, Halo, The Sims 4, Animal Crossing: New Horizons, Among Us... There's always some new game taking the world by storm. But one thing has always remained a constant throughout the decades and that's tycoon games.
RELATED: The 5 Best Video Game Remakes Of 2020 (And The 5 Worst)
The tycoon game originated with 1973's Lemonade Stand, which saw gamers running a simple lemonade stand. Since then, the genre has remained all about building and managing various empires with the purpose of becoming profitable and successful. From theme parks to restaurants, here are the tycoon games with the highest scores on Metacritic.
10

Restaurant Empire - 76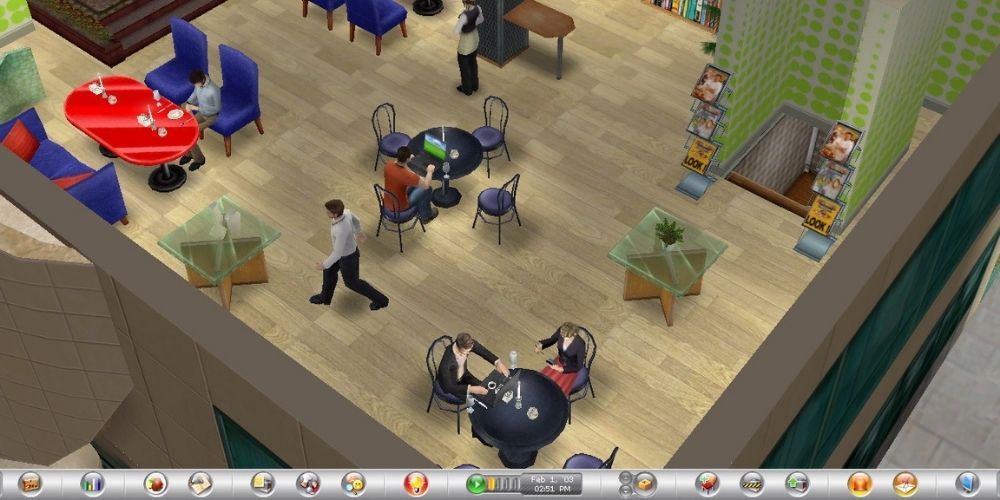 In Restaurant Empire, players are tasked with running their own restaurant. They must select the type of cuisine that will be served, the specific dishes the restaurant will specialize in, hire staff, and ensure guests leave happy.
The goal is to make the restaurant profitable and prestigious. While other popular food games, like Cooking Mamma, focus on the production of dishes, Restaurant Empire focuses more on the business aspect of running a dining establishment.
9

RollerCoaster Tycoon 3 - 81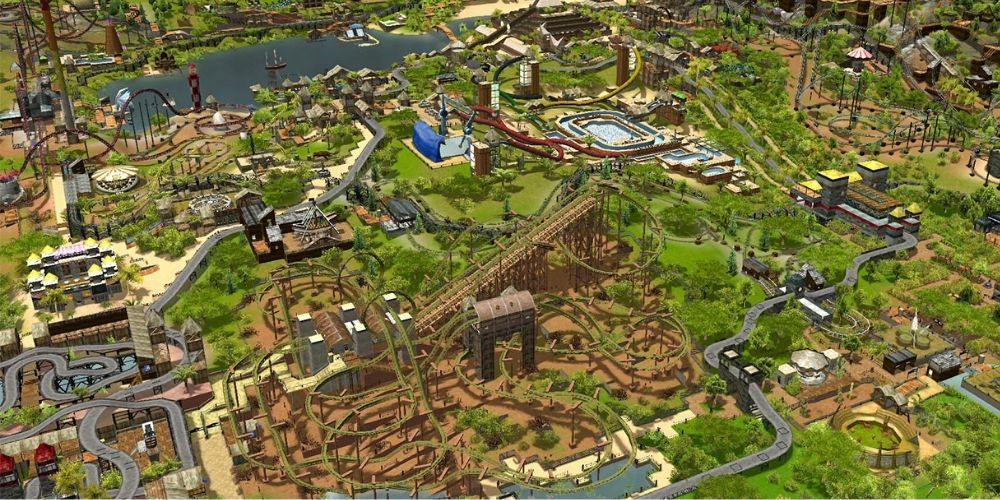 RollerCoaster Tycoon was a wildly successful game. It blended creativity with problem-solving and allowed players to build their own roller coasters from scratch, while also being tasked with managing and operating a theme park.
RELATED: The Best Games In The Apple MacBook App Store
However, after the success of the first game, a lackluster sequel and a series of disappointing, overpriced expansion packs were released, dampening the franchise's reputation. Then, in 2004, a new, fully-3D third game was released to universal praise. Since then, it's been ported to the Mac's App Store, Nintendo Switch, and more.
8

Transport Tycoon - 81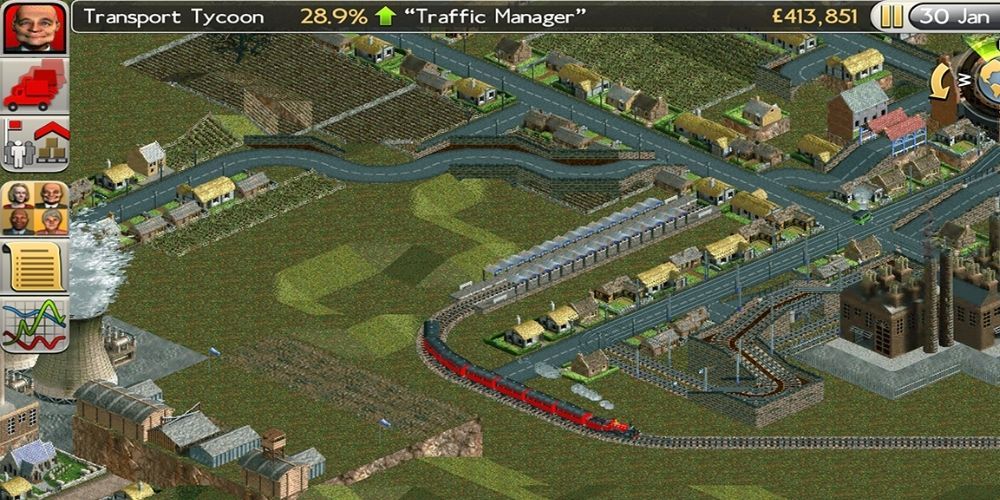 Before game developer Chris Sawyer created RollerCoaster Tycoon, he rose to fame with Transport Tycoon. In the game, players must operate a vast transportation empire and are tasked with transporting passengers and cargo via road, air, rail, and sea. It's the perfect game for anyone who loves planes, trains, and automobiles.
The game, which was originally released in 1994, has seen an explosion in popularity in the mobile market and has been ported to the iOS store, Google Play, and Amazon's Kindle Fire.
7

Harvest Moon: Back to Nature - 82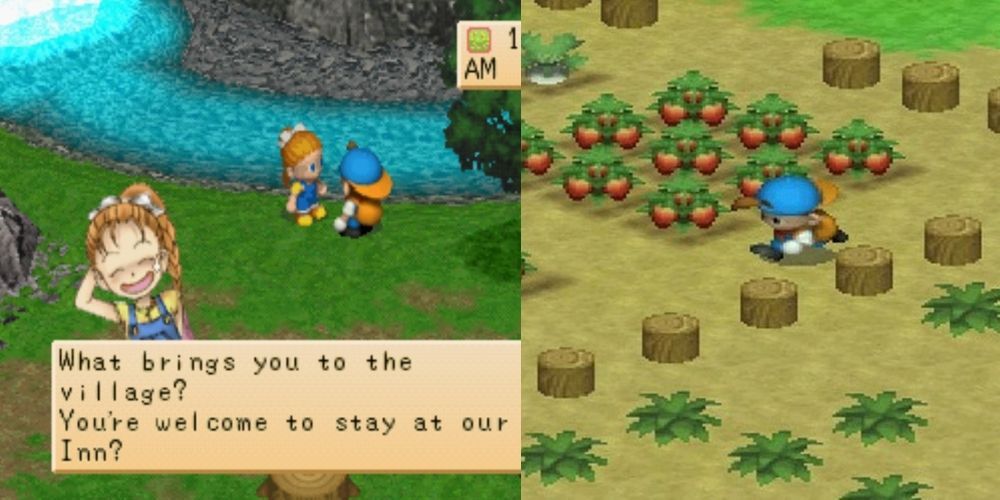 The long-running Harvest Moon/Story of Seasons game series has had many incarnations - the franchise has released almost 30 games - and many have, sadly, not been very good. However, there have been a handful of stellar games in the series, most notably PlayStation's Harvest Moon: Back to Nature.
In the game, a young man inherits his grandfather's farm and has to bring it back to its original glory in three years...otherwise, he will lose ownership. It's up to players to plant and sell their produce, while also networking with the townspeople.
6

Sim City 4 - 84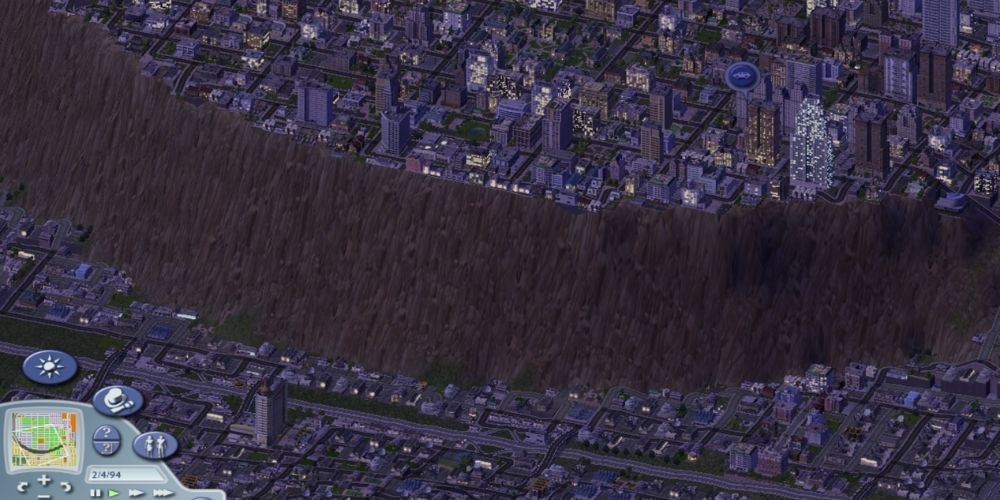 The long-running franchise is one of the most recognizable tycoon series. In the games, players become mayor of an empty plot of land. From there, they must first establish a small farming community, that grows into a modest town, and eventually, becomes a giant, thriving metropolis filled with museums, monorails, and skyscrapers.
The game is a challenge though, as recessions, natural disasters, and crime all threaten to hinder your city's growth. It's up to the player to ensure continuous and stable control. SimCity 4 is seen as the pinnacle of success in the series and is available on both Apple's App Store and Steam.
5

The Movies - 84
In 2005, a new and unique tycoon game was released. The Movies allowed gamers to run their own film studio. They could handle the finances, manage the actors, and even make their own in-game movies. One such film, The French Democracy, made by a 27-year-old named Alex Chan, even went viral and was quickly covered in the global press.
RELATED: 10 Great Documentaries By Famous Narrative Filmmakers
The movie was about France's unrest and riots in 2005 and was hailed as being no-budget filmmaking at its best. To date, The Movies remains one of the unique tycoon games ever released.
4

Planet Coaster - 84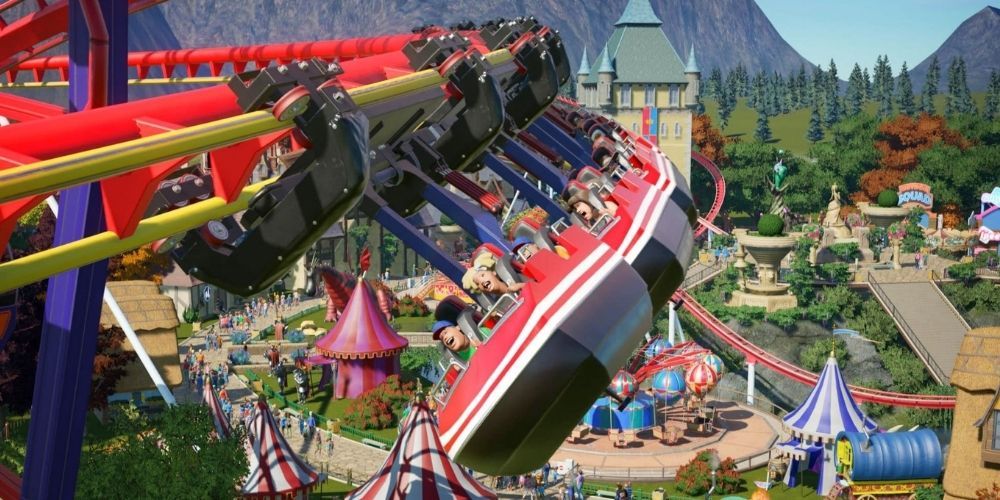 After the RollerCoaster Tycoon franchise stopped producing games, players were yearning for a new, next-gen coaster game to come along. Finally, at the end of 2016, Planet Coaster was released (over 10 years after RollerCoaster Tycoon 3's debut).
Since then, players have hailed the new game as being an excellent addition to the theme park tycoon genre. The game allows for ample amounts of creativity, giving players the ability to create almost anything they want.
3

Tropico - 85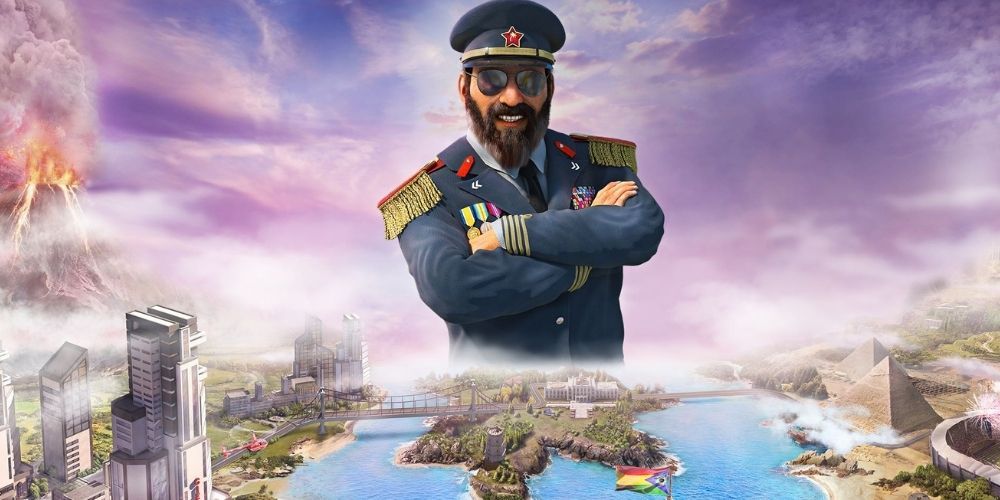 In the popular Tropico series, gamers become "El Presidente" of a corrupt tropical island nation. It's their job to grow the economy, build allegiances, and make the country a happy and livable place...all while ensuring that they keep their dictatorial control.
RELATED: 10 Best Movies Set At The Beach, Ranked According To IMDb
The game is known for being tongue-in-cheek and is loaded with snarky political references. The entire series is comprised of highly-rated games (they all hold a score of 75 or better) and later additions, and Tropico 6, added new challenges and better graphics.
2

Railroad Tycoon - 89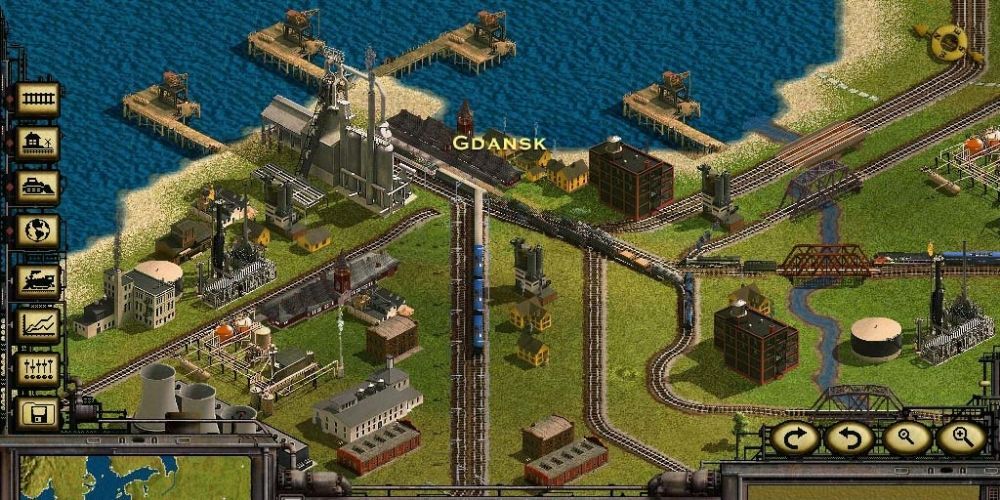 One year before Sid Meier struck gold with his famous strategy game, Civilization, he released Railroad Tycoon. In the game, players are a railroad magnate who is tasked with building their locomotive empire. Gamers must place railroad tracks, build stations, invest in train cars, and more, all with the hopes of running the most efficient, profitable railroad business in the world.
In fact, it was Railroad Tycoon that sparked the tycoon craze, leading to every other game with "Tycoon" in the name. To date, the Railroad franchise has had five games in total.
1

Stardew Valley - 89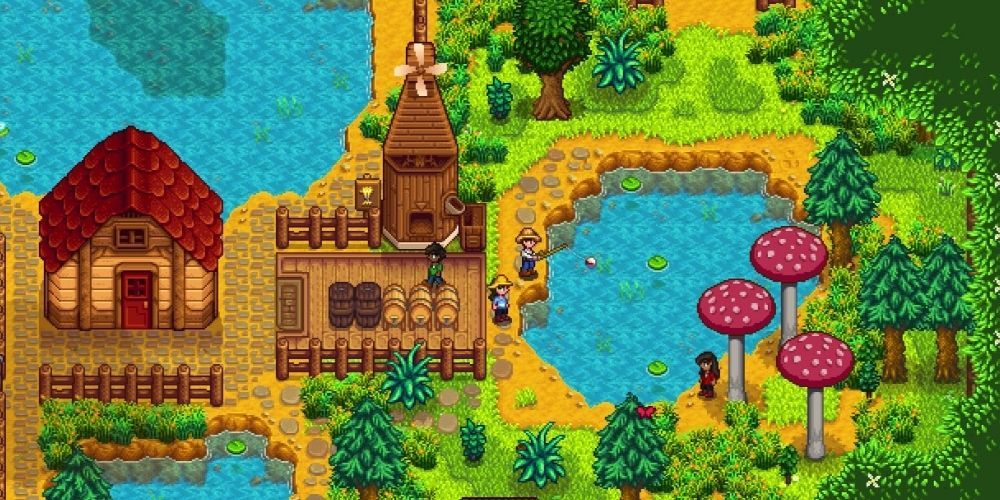 Although was released in 2016, each year that goes by, the game seems to get more and more popular. And during the COVID-19 pandemic, while everyone was trapped at home, the game experienced a massive boom, likely due to the fact that the game is peaceful, relaxed, and gets gamers out into (virtual) nature.
At its core, the game is a farming tycoon, and players must grow and sell their produce, making their farm a success. Beyond that, the game is also about forming relationships with the townspeople, embarking on quests, and completing missions.
NEXT: 10 Best Co-Op Games For Switch, Ranked By Metacritic
Source : Screen Rant
More