10 Things You Never Knew About Stanley Kubrick's Barry Lyndon
While not every critics' cup of tea, Barry Lyndon has grown in acclaim over the years. There is lots to learn about its long and troubled production.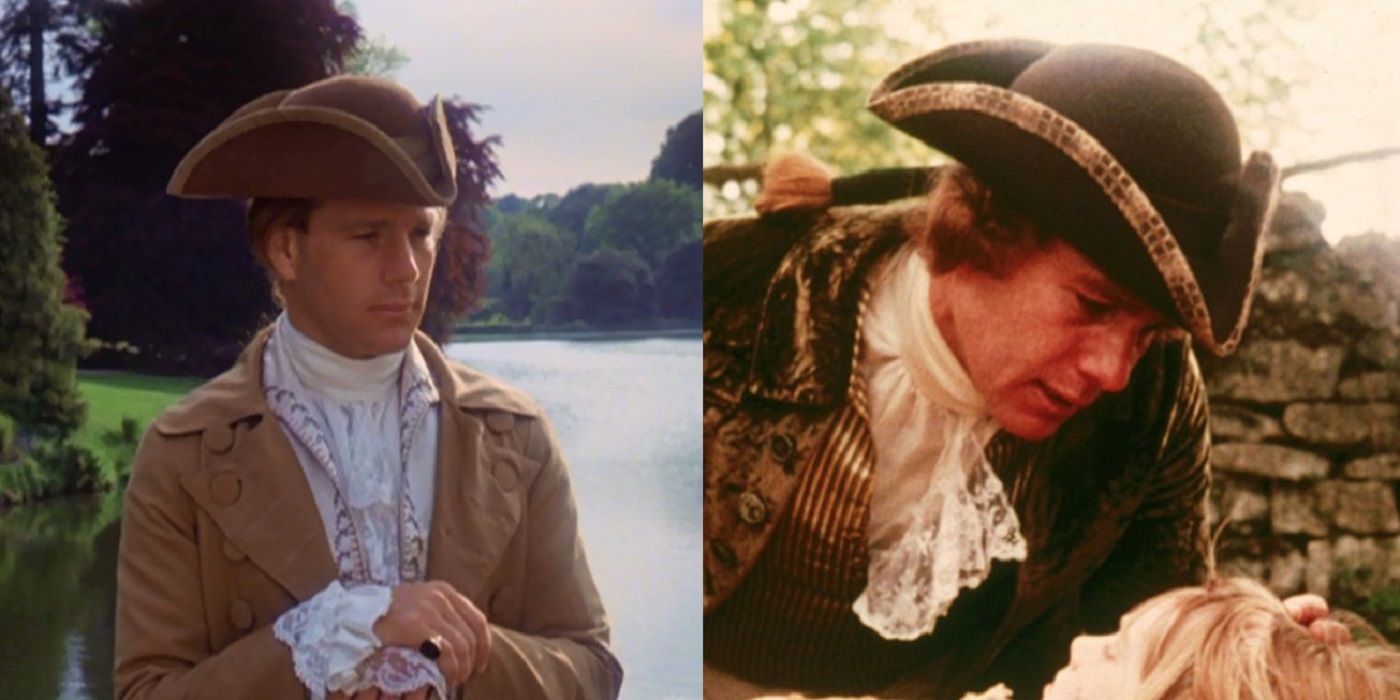 Despite the lack of box-office success, Stanley Kubrick's is often considered one of the legendary auteur's finest technical achievements. The tale of Redmond Barry (Ryan O'Neal), an Irish rogue who finesses his way up the social ladder in 18th-century Europe, has been praised for its accuracy in recreating a bygone era while still pushing the limits of cinematic technology forward.
RELATED: Every Stanely Kubrick Film Sorted Into Their Hogwarts House
As time has gone on, the film has become more appreciated for its masterful craftsmanship. As per usual with a Kubrick film, the sprawling three-hour film underwent a long and laborious production.
10

Vanity Fair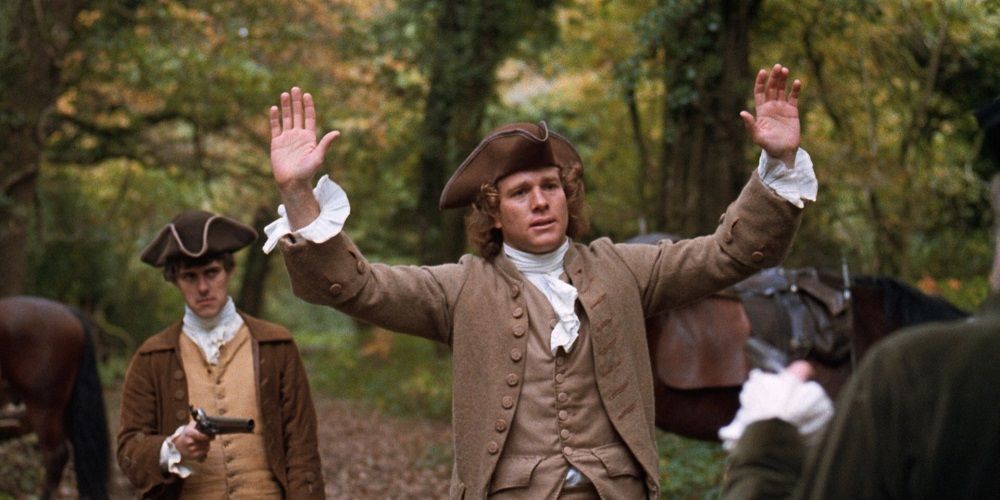 While editing 2001: A Space Odyssey, Kubrick famously set his eyes on making a movie about Napoleon. When the 1970 film Waterloo failed at the box-office, Kubrick turned his attention to William Makepeace Thackeray's Vanity Fair as his next film adaptation.
When Kubrick learned that a TV series based on Vanity Fair was already in production, and given the difficulty of reducing the story into a film, he opted to adapt Thackeray's The Luck of Barry Lyndon instead.
9

300-Day Film Shoot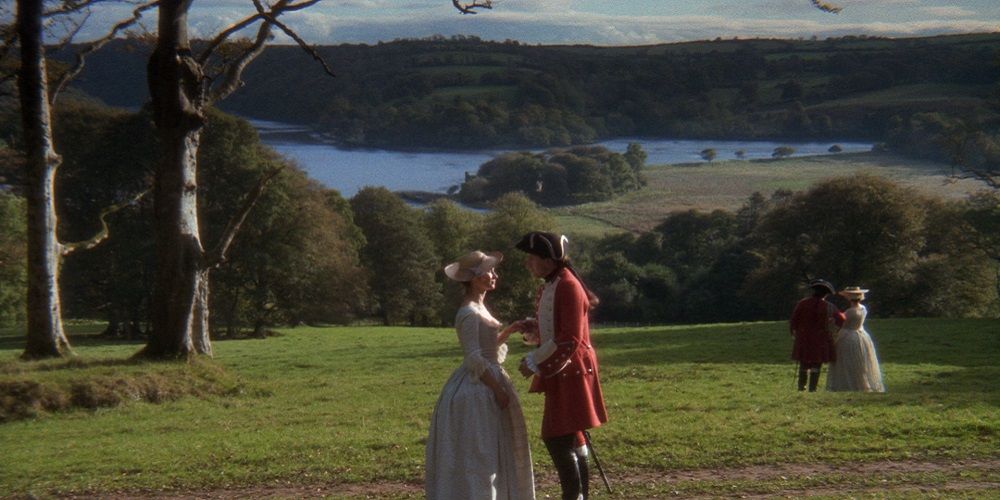 Filming on Barry Lyndon took 300 days from the spring of 1973 to the beginning of 1974, with locations spanning across Ireland, England, Scotland, and Germany. The prolonged shoot suffered two shutdowns, resulting in a ballooned budget of roughly $11 million.
RELATED: The Most Memorable Scene From Each Of IMDB's Top 10-Rated Stanely Kubrick Movies
Despite a meager opening weekend, the film went on to gross $20.2 million at the international box-office. The poor modest returns played a part in Kubrick's decision to direct a commercially viable horror movie in The Shining as his next project.
8

Robert Redford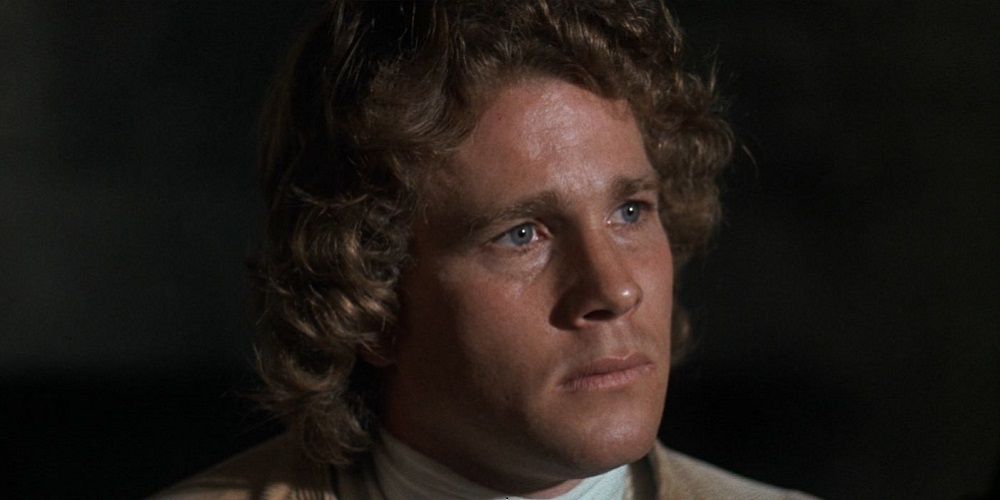 In order to receive funding from Warner Bros., Kubrick was told he had to cast a "Top 10 box-office star" in the lead role. At the time, this list was comprised of male actors Ryan O'Neal, Steve McQueen, Burt Reynolds, Robert Redford, Paul Newman, Charles Bronson John Wayne, and Marlon Brando.
Kubrick offered the role of Barry Lyndon to Robert Redford, but . As a result, Ryan O'Neal was cast instead.
7

Powerscourt House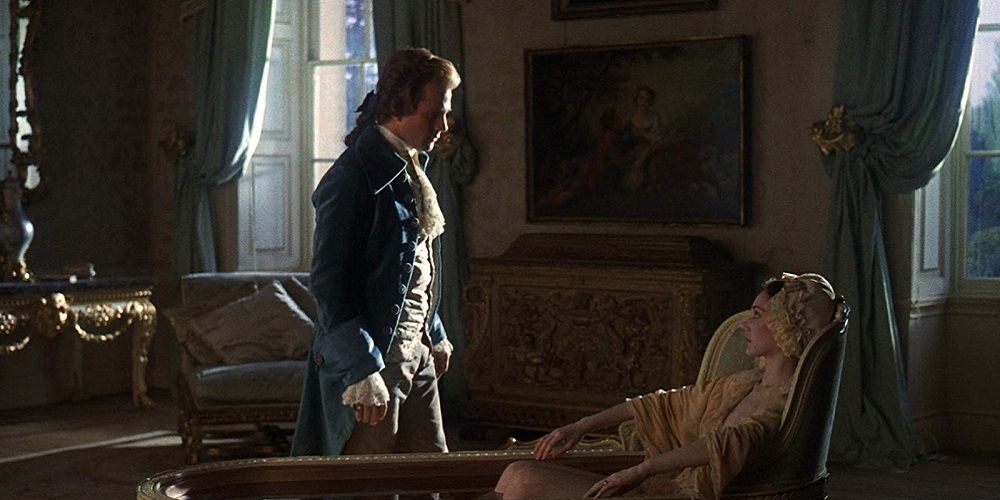 Many of the lavish interiors in the movie were filmed inside Powerscourt House, a mansion built in the 1700s in County Wicklow, Ireland. Months after filming, the House burned down in an accidental blaze in November 1974.
RELATED: Top 10 Fan Theories About The Shining
As a result, Barry Lyndon is considered the only account of the structure's ornate interiors, including the Saloon that was used in multiple scenes. Ironically, the set for Kubrick's Colorado Lounge in The Overlook Hotel in The Shining also burned down during production.
6

Natural Night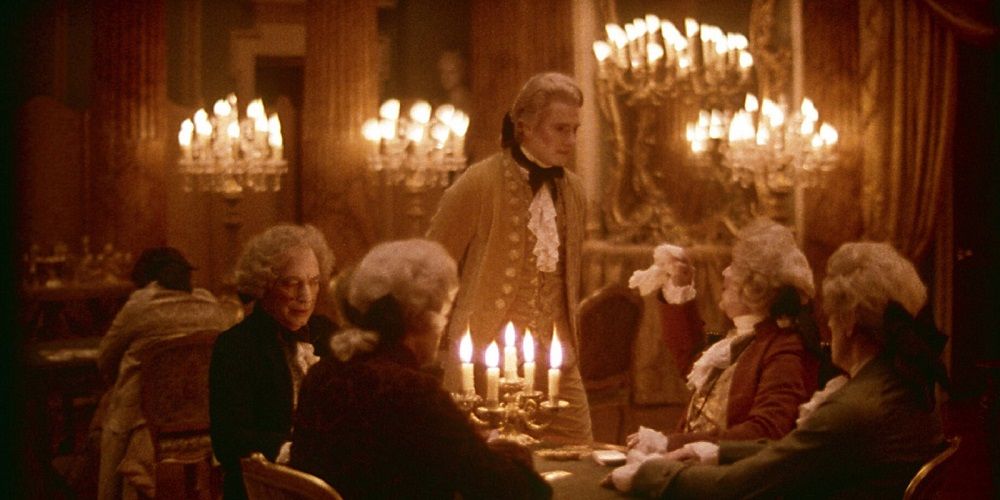 Barry Lyndon's technical mastery has been praised for using natural light to recreate the environment of 18th-century Europe. With a few small exceptions, the film is devoid of electrical light sources common in most film productions.
In the vast number of scenes using candlelight, zero artificial light sources were used. Kubrick personally designed his own three-wick candles equipped with highly flammable wax to increase the onscreen exposure.
5

NASA's Help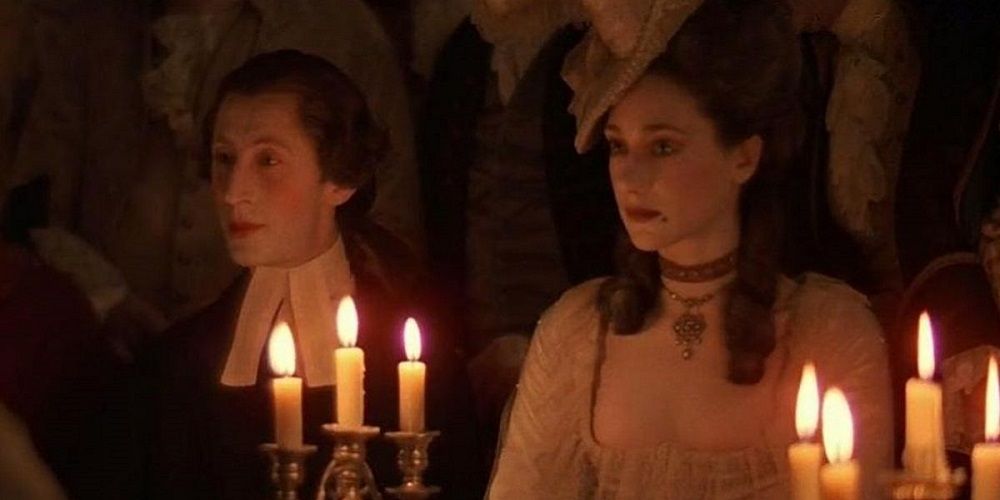 In addition to the custom-made candles, Kubrick employed cameras used by NASA to film the Apollo Moon Landings in 1969. Designed by Carl Zeiss, the ultra-fast 50mm camera lenses had giant apertures and the lowest f-stop (f/0.7) in cinematic history.
RELATED: 10 Best Performances Directed By Stanely Kubrick, Ranked
Of the 10 cameras made, Kubrick procured three of them for production. The cameras allowed him and his Oscar-winning cinematographer, John Alcott, to film scenes in dim candlelight. Kubrick also made sure the film was push-developed by a single stop. A Mitchell BNC 35mm camera was also used for filming.
4

Painterly Quality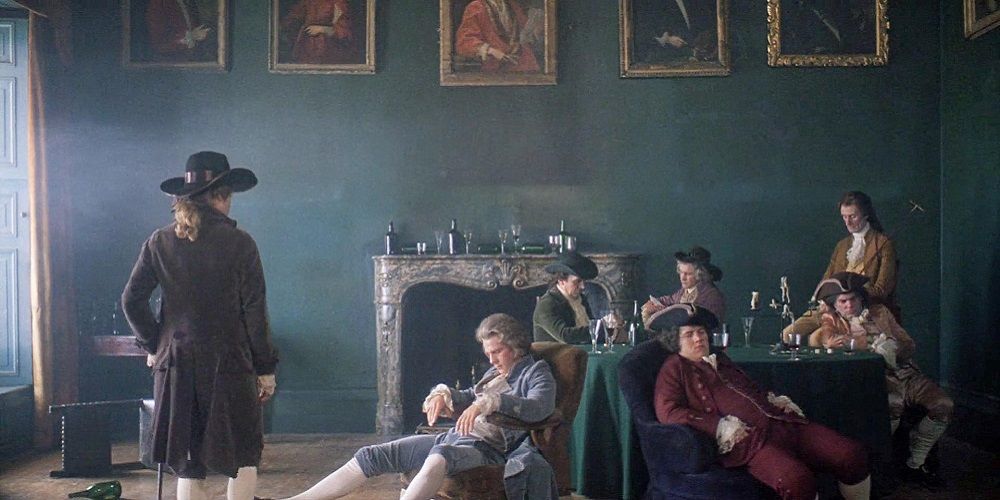 Through the array of groundbreaking lighting and camera techniques, Kubrick sought to recreate the painterly imagery made popular by such esteemed 18th-century artists as William Hogarth and Thomas Gainsborough.
The use of long and wide-angle lenses, candlelight, and precise shot composition was inspired by such Hogarth paintings as Marriage a-la-mode, After the Wedding, and Country Dance.
3

IRA Threats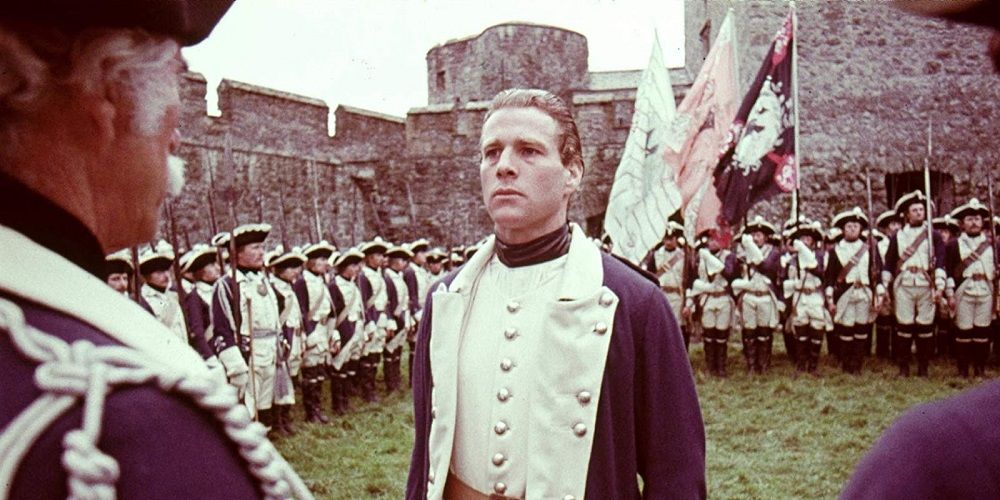 In 1974, Ireland and England were besieged with escalating violence by the IRA in the attempt to create a Unified Ireland and end British rule in Northern Ireland. On January 30, 1974, production on Barry Lyndon had to be shut down due to bomb threats and violence in the country.
During this chaotic time, Kubrick himself received a threatening phone call warning him to leave Ireland in 24 hours, as he'd been placed on an IRA hit list for making the movie. Kubrick left the country 12 hours later and resumed the remainder of the film shoot in England.
2

Cameos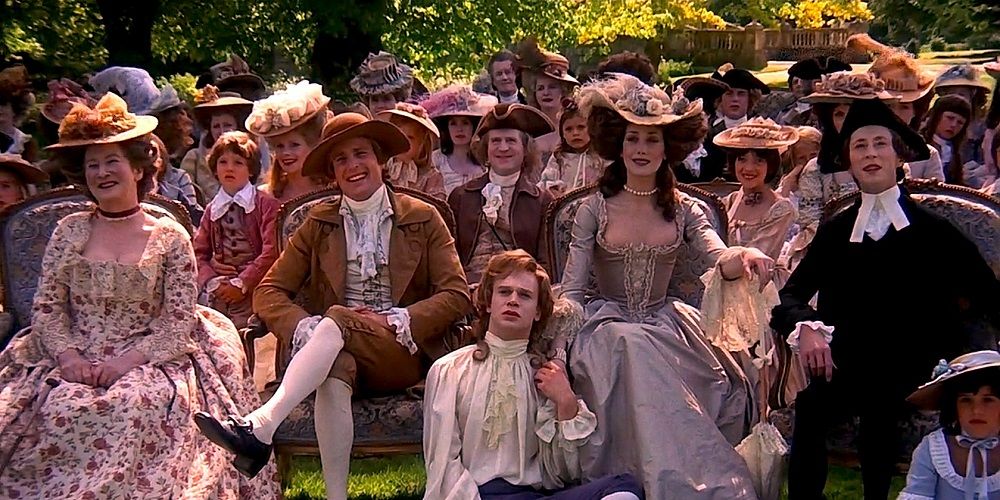 Kubrick's daughter Vivian makes a cameo appearance in Barry Lyndon as the little girl situated on the left behind Lady Lyndon as she watches the magic show. Vivian also has uncredited cameos in Kubrick's 2001: A Space Odyssey (as Floyd's daughter), The Shining (as a guest in the Gold Room gala), and in Full Metal Jacket (as the news camerawoman during the mass grave scene).
RELATED: Stanley Kubrick: His 5 Best (& 5 Worst) Films According To IMDB
In addition, Oscar-winning DP John Alcott appears in the film as the man sleeping beside Barry Lyndon and his two female suitors during the orgy sequence.
1

Ripped By Pauline Kael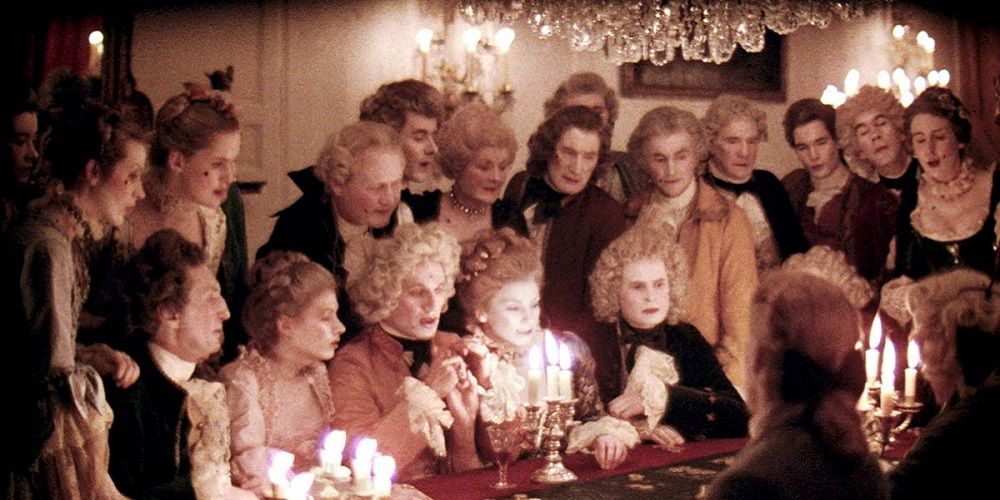 While universally lauded by almost every film critic at the time, contrarian critic Pauline Kael of The New Yorker was not a fan of Barry Lyndon.
In her original review, Kael lambasted the film, saying "Kubrick has taken a quick-witted story and controlled it so meticulously that he's drained the blood out of it." She'd go on to add, "it's a coffee-table movie; we might as well be at a three-hour slide show for art history majors." However, the four-time Oscar-winning film currently ranks #201 on IMDB's Top 250 movies of all time.
NEXT: Eyes Wide Shut: 10 Things You Never Knew About Stanley Kubrick's Final Film
Source : Screen Rant
More