2D Minecraft Now Playable In Minecraft's Built-In Chat Window
A very clever Minecraft fan has programmed and created a free data pack to put a 2D edition of Minecraft inside the game's chat system.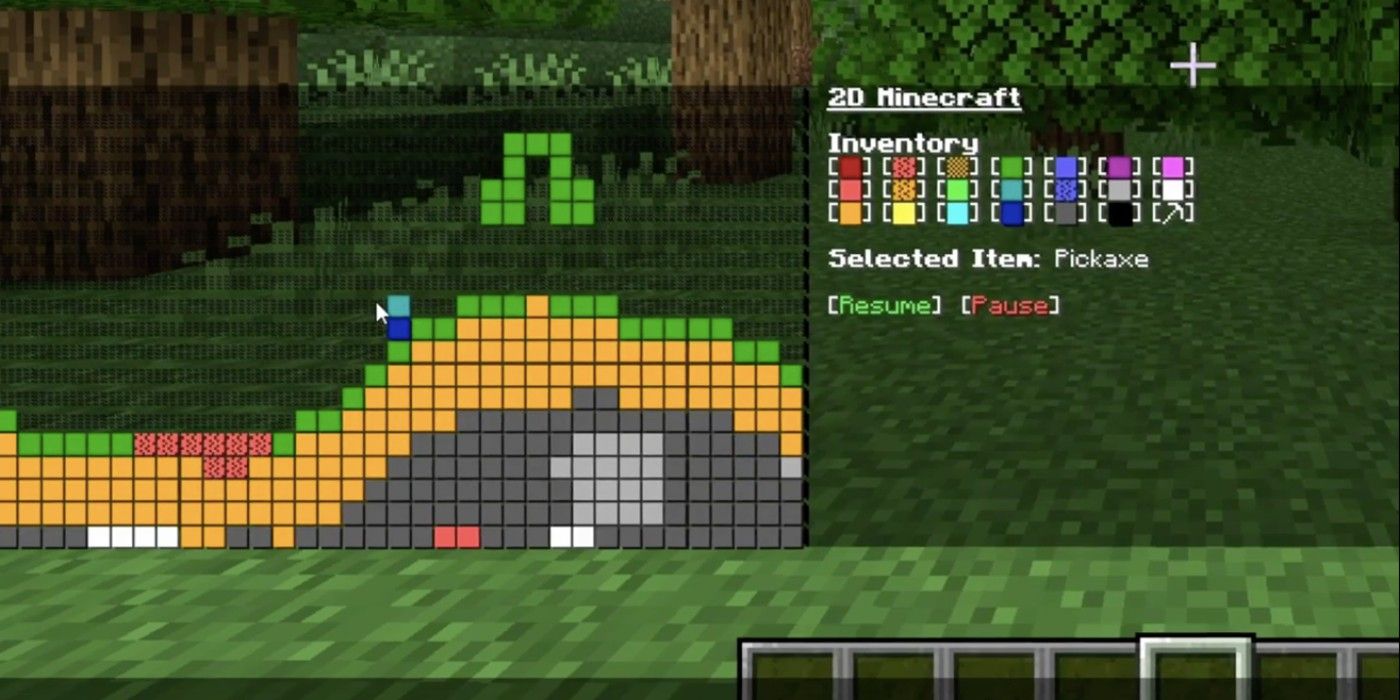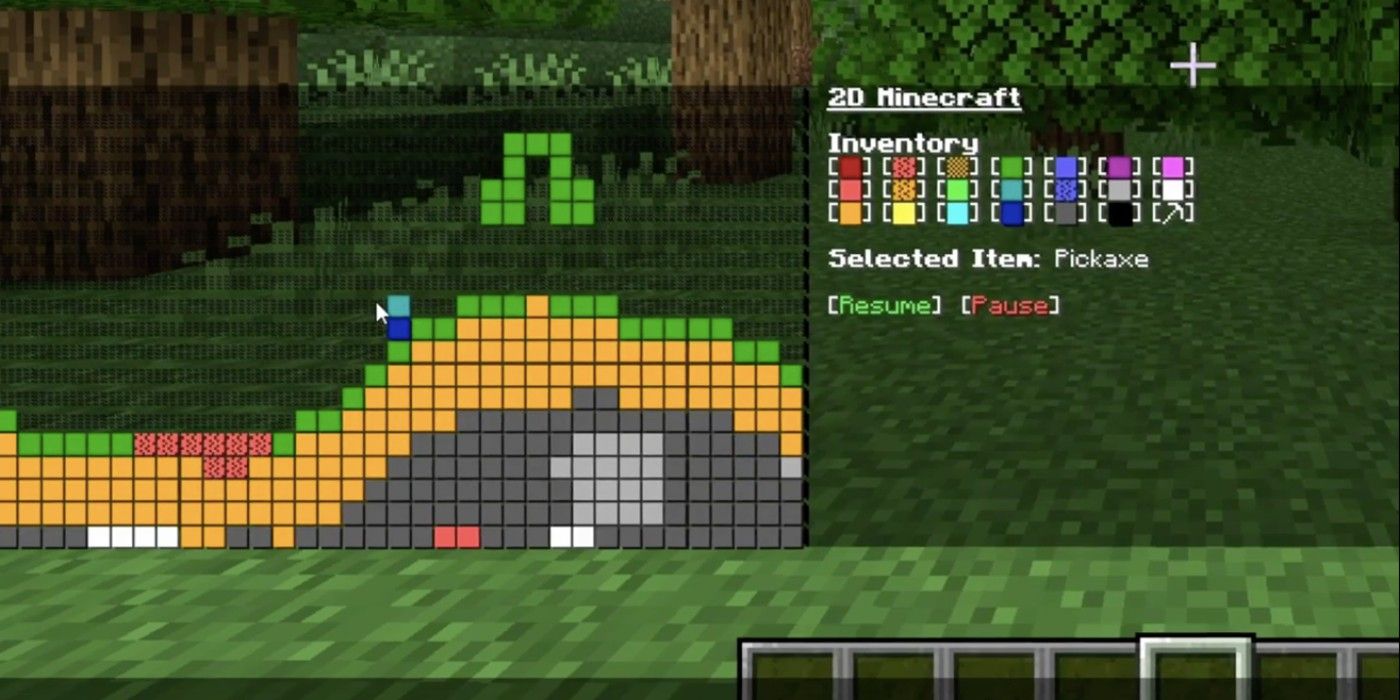 Some very clever person has figured out how to put a 2D version of into vanilla Minecraft. That's right, fans can now play Minecraft inside of Minecraft. This is the perfect pastime for those who aren't sure what to play and end up mulling about in an empty Minecraft world for a few hours instead. 
Minecraft is a game that has revolutionized the industry, giving players the tools to create whatever they want and explore worlds never before seen. While initially Minecraft was made to just be a survival crafting game, the online community has gone so far beyond that, inventing mods and texture packs for every kind of gameplay imaginable. As long as it can be created in block form, someone has created a mod for it in Minecraft. 
Related: Minecraft Player Builds Shrine To Danny DeVito On Server
This impressive feat was achieved by a Redditor named KNKevin (via ), who is responsible for a number of Minecraft creations and mod packs. The creator wrote a program himself in only two days, allowing users to run a simulated version of Minecraft in the game's own chat window. No mods are needed to play this mode. The data pack runs on vanilla Minecraft and can be downloaded by anyone to use. 
The 2D edition is obviously scaled back a fair amount from the official 3D Minecraft, but for something made in only two days, it's pretty impressive. The small Steve on-screen actually has a little pickaxe and can use several tools to change the terrain. Players can build a small house out of wood, and even has a working door and ladder. Simulated gravity even works in this mode, with gravel and sand falling down toward the bottom layer when players mine underneath it. 
While this data pack seeks to scale back Minecraft to a simpler time, the latest update for the 3D Minecraft, Caves & Cliffs update, will be adding even more depth to the game. Copper ore and metal are going to be a big part of the update, with copper being the very first new type of ore to be added since Redstone was introduced back in beta. With even more resources to pull from in the next update, players are sure to find even more creative ways to express themselves, whether it be in 3D or 2D. 
Next: When Minecraft 1.17 Is Coming Out
Minecraft is available on PC, iOS, Android, Nintendo Switch, PS3, PS4, PS5, Xbox 360, Xbox One, Xbox Series X/S, Linux, and macOS. 
Source: Reddit /
Source : Screen Rant
More