90 Day Fiance: Andrew Dragged for Playing the Victim in the Tell-All
While storming off the Tell-All set, Andrew said he was being treated unfairly. Many fans are now criticizing him for playing the victim card.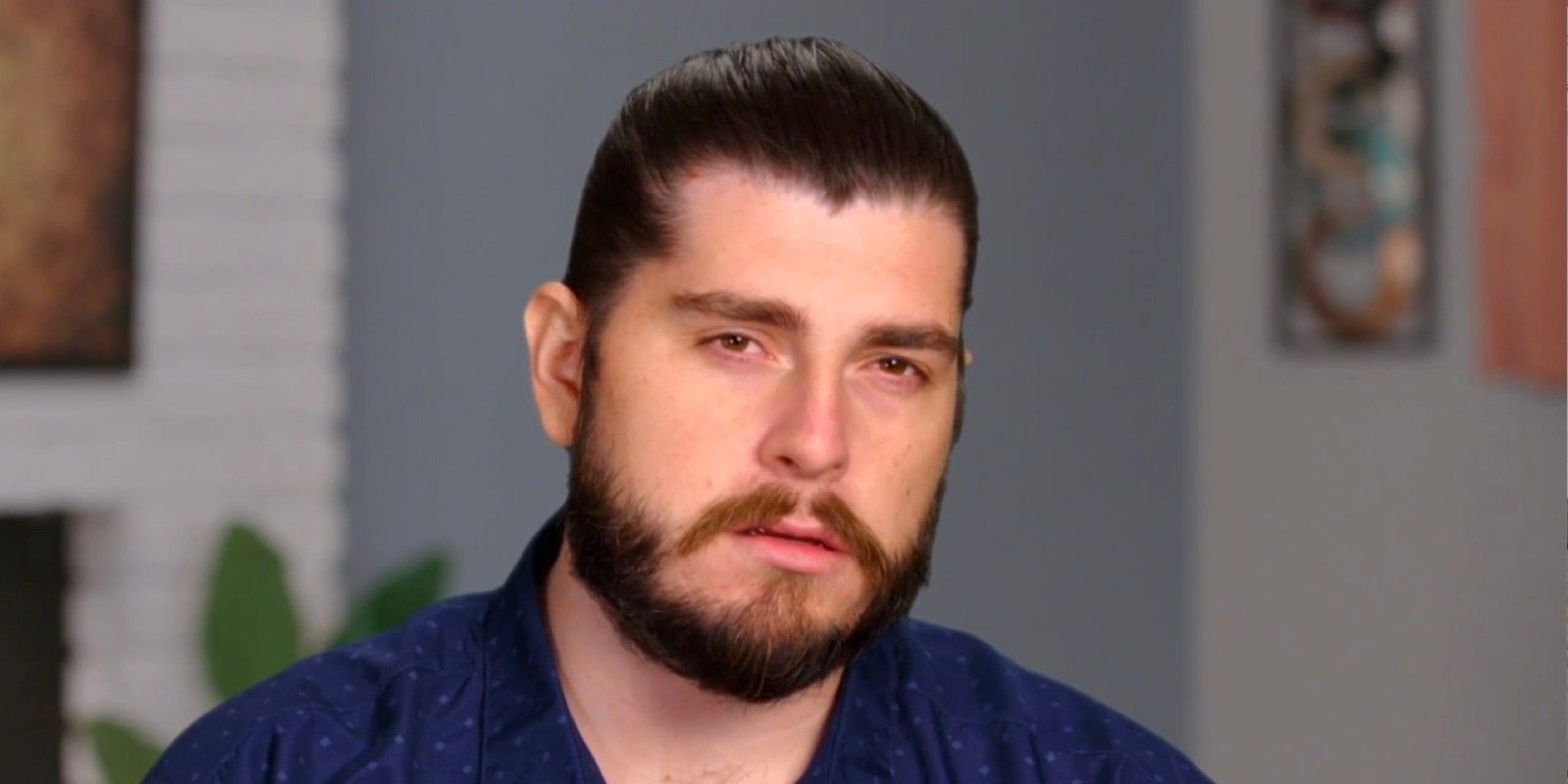 Andrew Kenton from is getting criticized for trying to play a victim card on the Tell-All episode. It was unacceptable to him that his ex-fiancée, Amira Lollysa, wanted to record her segment behind his back. He wanted to be a part of the conversation, and when that couldn't happen, he claimed that he is getting unfair treatment. Many 90 Day Fiance viewers were eager to see a conversation between Amira and Andrew because so many details about their breakup are still unknown.
The French-Egyptian beauty claims that Andrew was pressing her to have babies soon. She couldn't cope with the stress and ended up having a panic attack just before supposed to fly to the United States. At the same time, Andrew's mother states that Amira was demanding money from her son, and kids weren't the reason for their breakup. Some other rumors suggest that Amira was using Andrew to be on TV. She had earlier tried to be Love After Lockup with her alleged prisoner boyfriend. Many fans were looking forward to seeing the confrontation between the couple, but Andrew decided to storm out of the studio, saying that he is being treated unfairly.
Related: 90 Day Fiance: Mike Digs Into Barbecued Meat After Split from Natalie
Since fans have seen the offensive and threatening messages that Andrew sent to Amira, very few viewers believe in his side of the story. They think that he didn't want people to hear Amira and wanted to control the narrative. That's why he walked off the set instead of waiting for his turn to talk. Many 90 Day Fiance viewers think he was trying to paint himself as a victim on the Tell-All. A fan posted a picture of Andrew on Reddit and wrote, "If 'But what about Men's right' was a person."
A few Reddit users said that Andrew was getting a fair deal from the producers. They couldn't force Amira to face him, yet they gave Andrew a chance to tell his story. A fan wrote, "There was nothing unfair about it. They'd both have screen time and a chance to tell their side, just without talking to each other." Another fan agreed, "He would've talked over and bullied her." Other fans joked, "Looks like andrew has the vapors! bring him the fainting couch!" and "HE FEEEEEEEEL SO ATTACKED RIGHT NOW!!!!!!!!!"
Others are thankful that he left the episode, and they won't have to hear "bulls**t of an abusive narcissist" again. A few fans still think that Andrew should get a chance to confront Amira because "accepting one side unchallenged is hypocritical." Well, it is still possible that the producers would either convince Andrew to stay or ask Amira to face him. It is highly unlikely that Andrew and Amira's story would end without closure. There is also a possibility that Andrew's mother and the supporting cast of 90 Day Fiance would also make an appearance to confront Amira.
Next: 90 Day Fiance: Avery's Unrecognizable Face Fuels Plastic Surgery Rumors
Source: Reddit
Source : Screen Rant
More