90 Day Fiancé: Geoffrey Believes He Will Be Exonerated on Charges
90 Day Fiancé: Before the 90 Days star Geoffrey Paschel truly believes he will be fully exonerated on his pending charges once his evidence is out.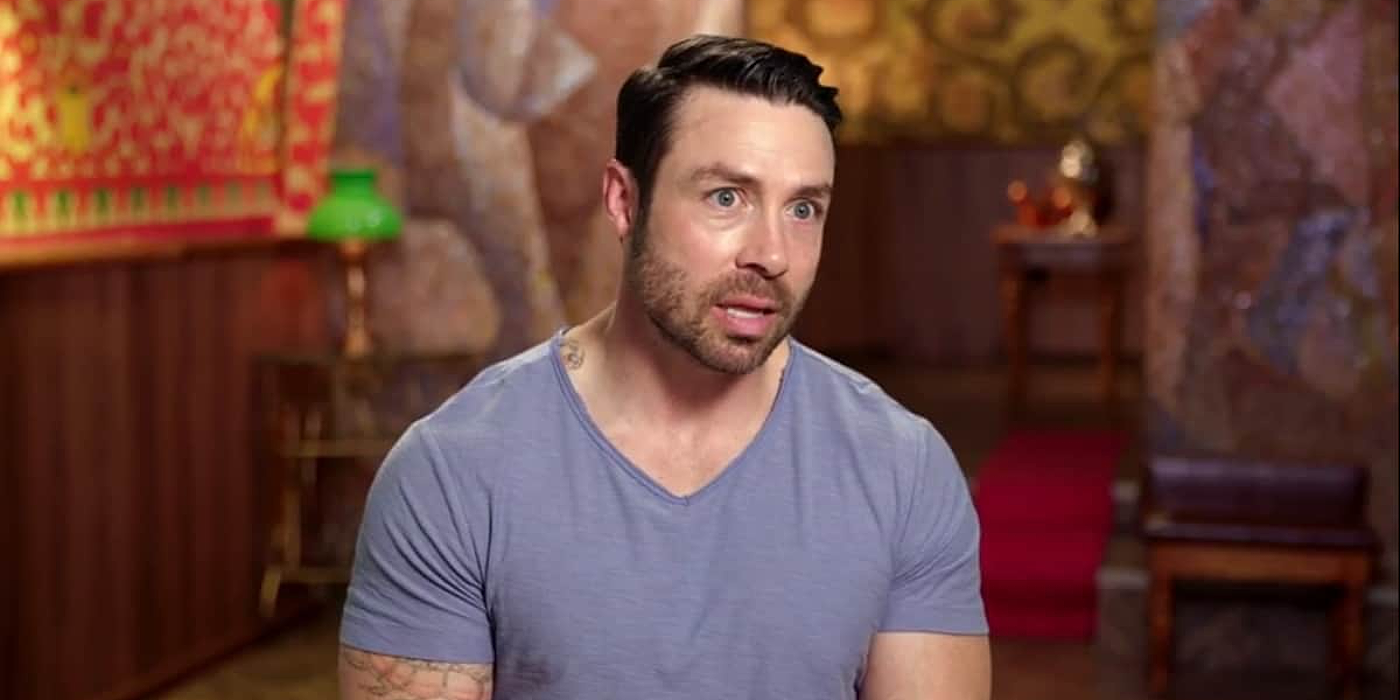 90 Day Fiancé's Geoffrey Paschel believes he will be exonerated on his pending charges. The outspoken star believes that he will be proven innocent when he can present his evidence.
The TLC star had charges brought against him in June 2019 for allegedly beating and raping one of his wives. The Knoxville native's persona took a hit especially when he continued to keep his past from his Russian girlfriend Varya. Throughout his storyline, fans watched as he tried to hide his true personality, but as his temper would slip through occasionally, major red flags were flown. Thousands of fans have called for his removal from the show, resulting in TLC banning him from the tell-all.
Geoffrey spoke out on to reveal that he fully believes he will be exonerated from all charges. He explained to the host that he feels his ex-wife is using these charges to try and gain custody of their children. The reality star's case has been postponed due to the worldwide pandemic but he is steadfast in his innocence. The reality star also claimed that every time his court date is canceled, he tries to get it rebooked for the nearest date so he can tell his truth once and for all.
Before the charges in 2019, he was fighting an ongoing custody battle with his fourth ex-wife, Brittany. The two had reached a divorce agreement, but suddenly their ability to co-parent had broken down. The legal papers showed that Brittany was given one week a month of custody while Geoffrey had custody the rest of the time. Brittany lost custody of her son as she tried taking him to Canada without permission back in 2017. Geoffrey's second wife filed court documents in 2004, accusing her husband of physical assault. Back in 2013, the TLC personality was filing for another divorce, reportedly his third wife when the wife had asked to file a protection order against.
Even though Geoffrey has been banned from the reunion, he is willing and ready to present his own truth on his personal YouTube channel where he will be answering all the burning questions. Viewers do find it hard to believe that all the women he has come into contact with are making up stories against him but only the court will be able to decipher the truth.
Next: 90 Day Fiancé: What to Expect from Alex & Loren Brovarnik's Baby Special
90 Day Fiancé Before the 90 Days airs Sundays at 8pm EST on TLC.
Source: Dom Nati Show
Source : Screen Rant
More