90 Day Fiancé: What Happened To Mike's Uncle Beau After Season 8
Mike's Uncle Beau did not appear in the 90 Day Fiancé season 8 Tell-All, but he did give a spoiler about Mike and Natalie's marriage recently.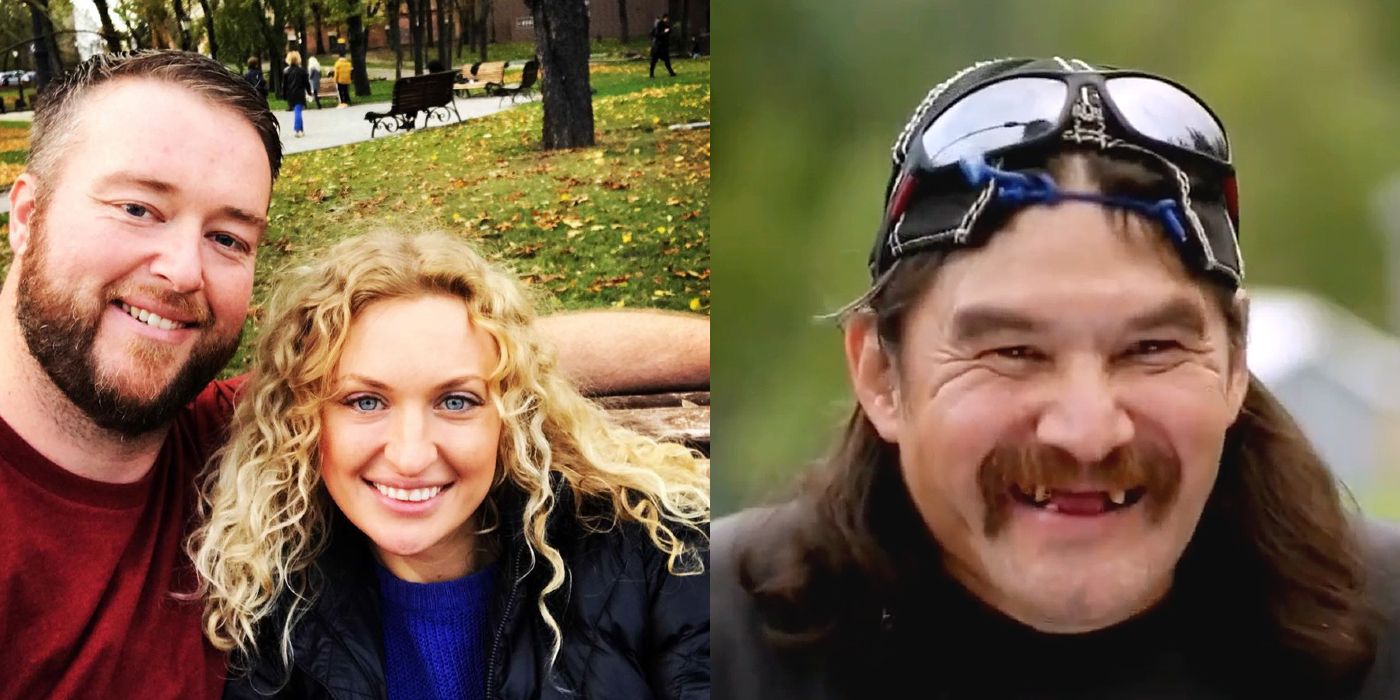 Despite his criminal background, Mike Youngquist's cousin/uncle Beau, aka Bojangles Lawrence, was a clear fan-favorite on season eight. The Washington resident, who was introduced during season seven, was a breath of fresh air amidst Natalie Mordovtseva's constant complaints. Fans felt for Uncle Beau when Natalie had Mike throw him off the farm, but the finale saw him coming back in his all-white attire to upstage the bride. However, since Uncle Beau didn't appear in the Tell-All to spill some tea about Mike and Natalie's marriage, fans have been wondering what happened to the 90 Day Fiancé star.
Mike showed off both his beautiful Ukrainian fiancé and his 27-acre Sequim tree farm to TLC viewers in 90 Day Fiancé season eight. Newly divorced Mike, who lost weight he gained after his wife left him, moved to small-town life from Salinas, California, looking for a fresh start. But as Mike showed off his farm, he also introduced his "ranch hand," Uncle Beau, who accompanied his nephew up to Washington to keep him company. But Mike and Uncle Beau's bachelor pad farm life was disrupted by Natalie coming to America. The former actress promptly had Uncle Beau thrown out of her life, shocking fans who had grown to love the star.
Related: 90 Day Fiancé Season 8 Tell-All: Everything We Learned About Mike & Natalie
In March this year, fan he bumped into about Mike and Natalie separating less than a year after their April 2020 wedding. He then repeated the same claims to InTouch. Uncle Beau revealed Natalie hasn't been home for "a couple of months now" before adding, "She can stay away for all I care." Upon being asked if he thought the 90 Day Fiancé couple's relationship was done for good, Uncle Beau gave a shocking response. "I'm really hoping so. I pray to God, yes," Mike's uncle asserted.
Beyond spoiling Mike and Natalie's story, little is known about Uncle Beau. However, he does have his own shady history. Mike's uncle, who is 51, has a rap sheet of seven alleged arrests. The first criminal offense on record is from 1994, when the 90 Day Fiancé star was just 24. But Uncle Beau's goofiness somehow overshadowed his charges, which also resulted in him spending 18 months behind bars in Arizona in 2013 for "aggravated assault." Capitalizing on his notoriety from the TLC show, Uncle Beau recently created his own Instagram. He only has one post so far and hasn't revealed much to fans about his life outside of the show.
Still, there seem to be some inconsistencies in Uncle Beau's claims about Mike and Natalie's separation. Their neighbor, Tamara Authier's, Facebook updates proved they might still be together. As per screenshots posted by , a photo from January 9, 2021, showed Tamara, Natalie, and Uncle Beau together on their way to Seattle "to go get tested for covid. For 90 Fiancé." Considering this, Mike and Natalie were still together and filming season six of ? in January. But for those who don't care about Mike and Natalie, the happier news is that Uncle Beau will return to TLC screens with a new 90 Day Fiancé spin-off later this month.
Next: 90 Day Fiancé: Uncle Beau Makes Bold Fashion Move At Mike & Natalie's Wedding
Source: InTouch, 90DayTheMelanatedWay, Beau Lawrence
Source : Screen Rant
More