Agatha's WandaVision Fate Isn't Punishment, Says Kathryn Hahn
Kathryn Hahn, who portrayed Agatha Harkness on WandaVision, explains why she doesn't think that her character's final moment is a punishment.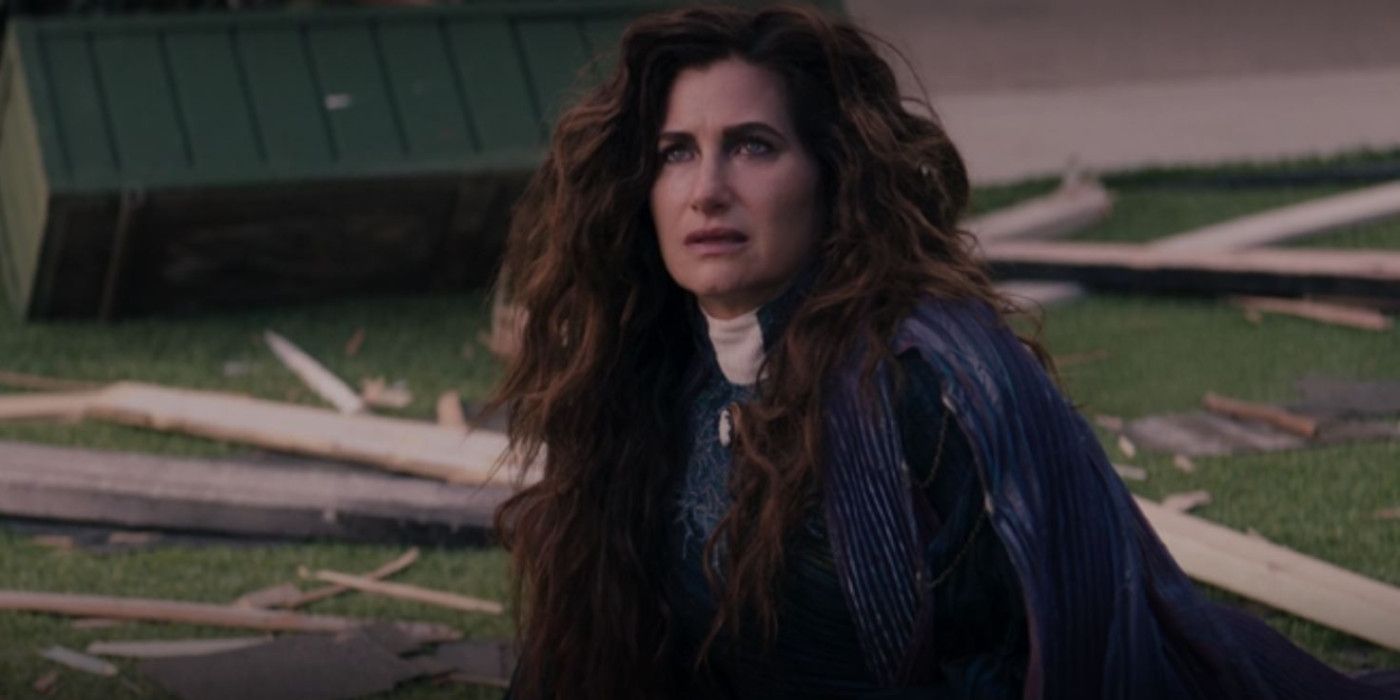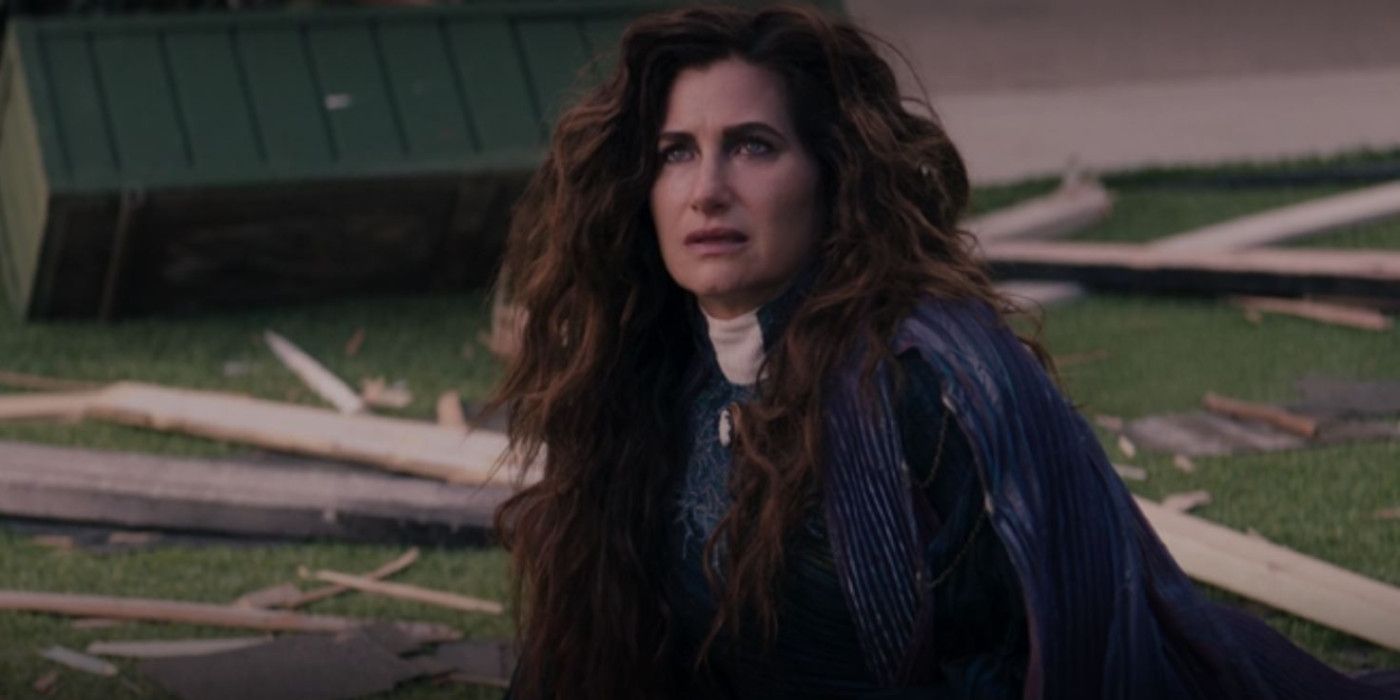 Kathryn Hahn explains why she doesn't think that Agatha's final moment on WandaVision is a punishment. Hahn turned heads with her portrayal of Agatha Harkness in the first Marvel series for Disney+, reaffirming her fans' support and garnering a slew of new ones, thanks to a memorable turn as WandaVision's main antagonist.
In the final episode of the show, Agatha loses her battle with Wanda. Defeated and resigning herself to the idea that she's about to be locked up somewhere, Wanda reveals that Agatha will instead remain in Westview in the role she chose for herself as the intrusive neighbor Agnes. Fans have since debated whether this scene was an intentional sign of Wanda's darkness since she arguably constructs a specific type of torture for her rival. But, as Hahn sees it, it wasn't such an awful conclusion.
Related: Kathryn Hahn's Other Movie & TV Roles: Where Else To See The WandaVision Star
In an interview with , Hahn was asked if she believed Agatha's fate of having to act out Agnes's role in perpetuity qualified as punishment. The actress offered an interesting response, arguing that living as the nosy neighbor in Westview might benefit Agatha in the long run. You can read Hahn's quote below:
I actually don't think, ultimately, that she minds it. She needed to rest for a hot second. She's been very restless. I think she was very lonely, for a very, very long time. She loves having the companionship — loves the mailman, loves Ralph, loves Dottie. For the moment, I think she's actually OK to just loosen the corset and sit and have a muffin and a latte.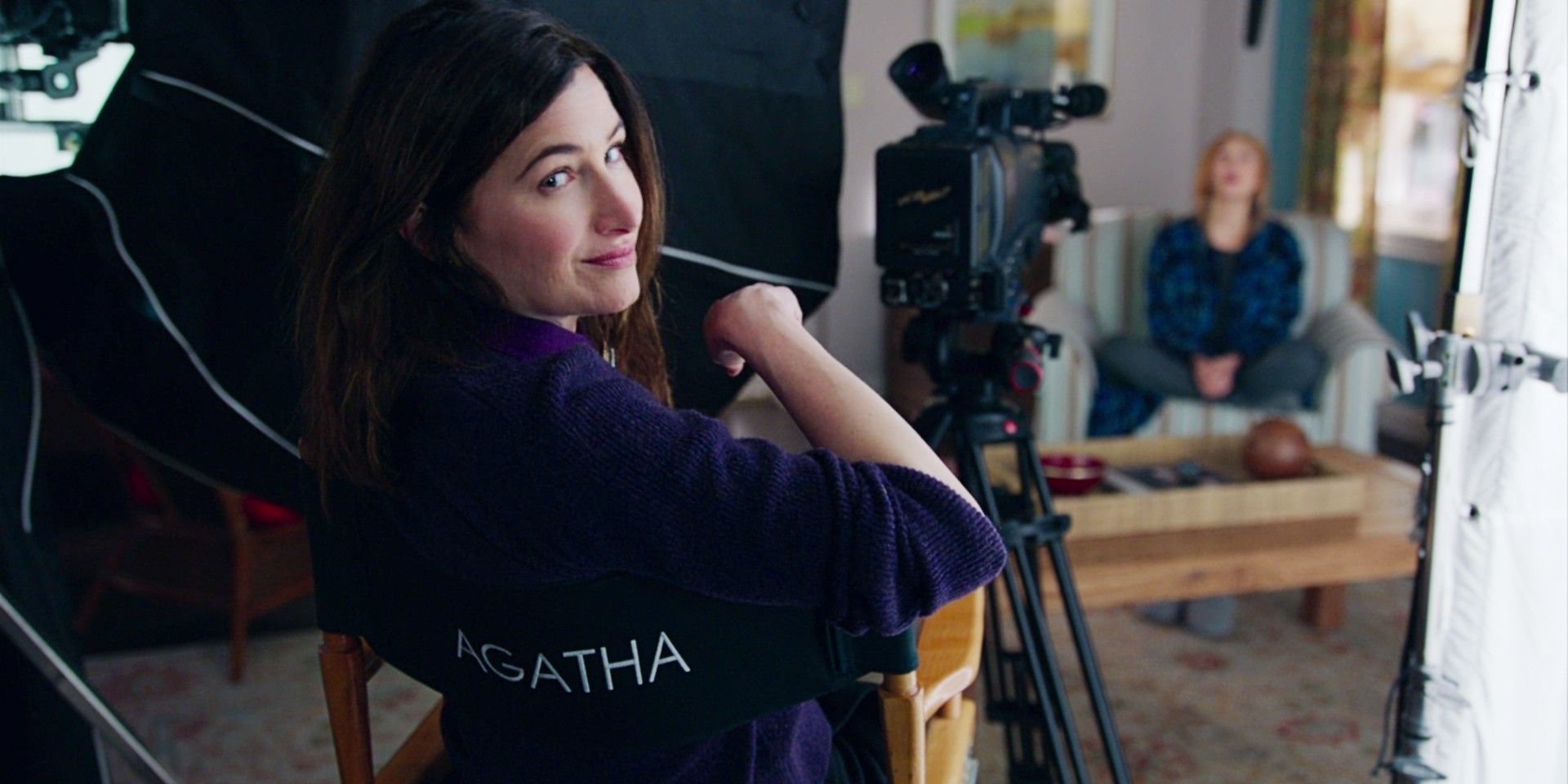 Hahn's reading of her character's final moment is illuminating, as it doesn't deny that Agatha is terrified of Wanda and of the prospect of living as a sitcom trope. Indeed, in the moments after she's transformed, adopting Agnes' tone and general enthusiasm, it could be argued that the character's cheerful expression can't quite mask her sadness. Still, eventually, the experience could help Agatha to grow as a person. With the little that's shown of Agatha's life before WandaVision, it's evident that her upbringing was far from the healthiest. Being forced to live as a civilian could help the antagonistic witch potentially turn a new leaf.
In that sense, Hahn's comments are also instructive for imagining how Agatha could shift from a villain to something of an ally. Over time, and potentially off-screen, there's a chance the character will mellow out and inherit some of Agnes' infectious warmth. Considering that the finale leaves the door wide open for Hahn to appear in the upcoming Doctor Strange sequel, there's a chance the Scarlet Witch will come into contact with Agatha again. Other villains, like Loki, have been similarly rehabilitated from outright baddies to comedic allies. There's a good chance the same will be true for the scene-stealing star of WandaVision.
More: Who Is WandaVision's Sorcerer Supreme? Agatha's Prophecy Explained
Source: The New York Times
Source : Screen Rant
More