Alien Social Media Posts Wrong Character For Bill Paxton's Birthday
The official Alien social media account tried to honor Bill Paxton on what would have been his 65th birthday, but instead used the wrong picture.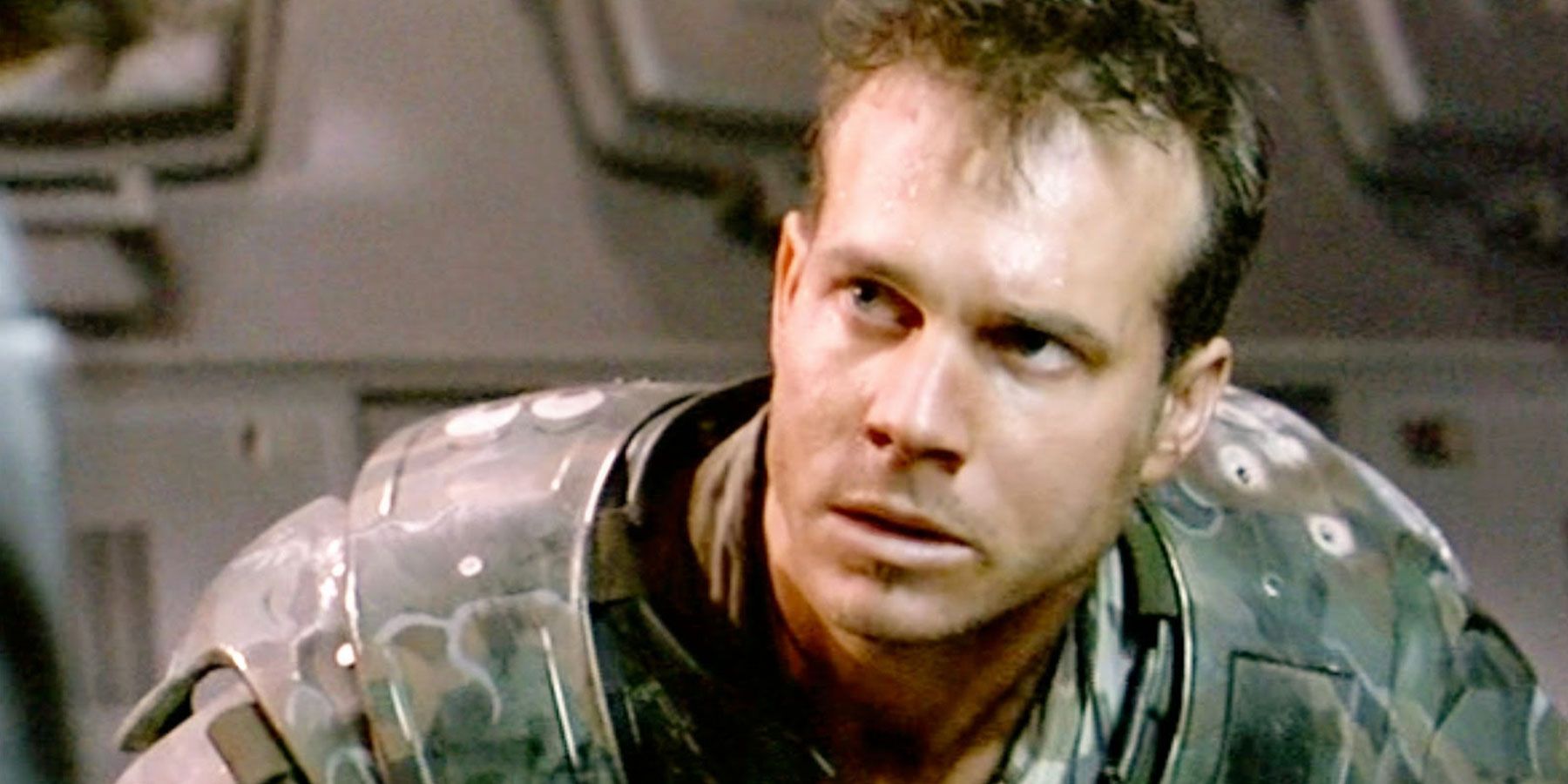 The official Alien social media account posted a picture of Michael Biehn instead of Bill Paxton while honoring Paxton's birthday. Paxton memorably played Private William Hudson, one of the characters who crosses paths with the Xenomorphs, in 1986's Aliens. Over the years, Hudson has become a favorite among fans, and this role was largely considered one of Paxton's best. Tragically, Paxton passed away in 2017 at the age of 61. Today, May 17, would've marked his 65th birthday.
Meanwhile, Biehn played Corporal Hicks in Aliens. His character was later killed at the beginning of Aliens 3, a controversial decision that earned backlash from fans, Biehn, and Aliens director James Cameron. Both Biehn and Paxton collaborated with Cameron multiple times, with both actors even appearing in 1984's The Terminator. Biehn, of course, played Kyle Reese while Paxton had a smaller role. Later, though, Paxton went on to appear in True Lies and Titanic.
One of the social media accounts decided to honor Paxton on his birthday with a fun fact about his Aliens costume (he wrote the name of his real-life wife on it). However, fans were quick to note that the picture used for the post wasn't Paxton at all. Instead, Biehn's likeness was included under Paxton's name. The post was later taken down, but Screen Rant was able to get a snapshot beforehand. You can see it for yourself down below: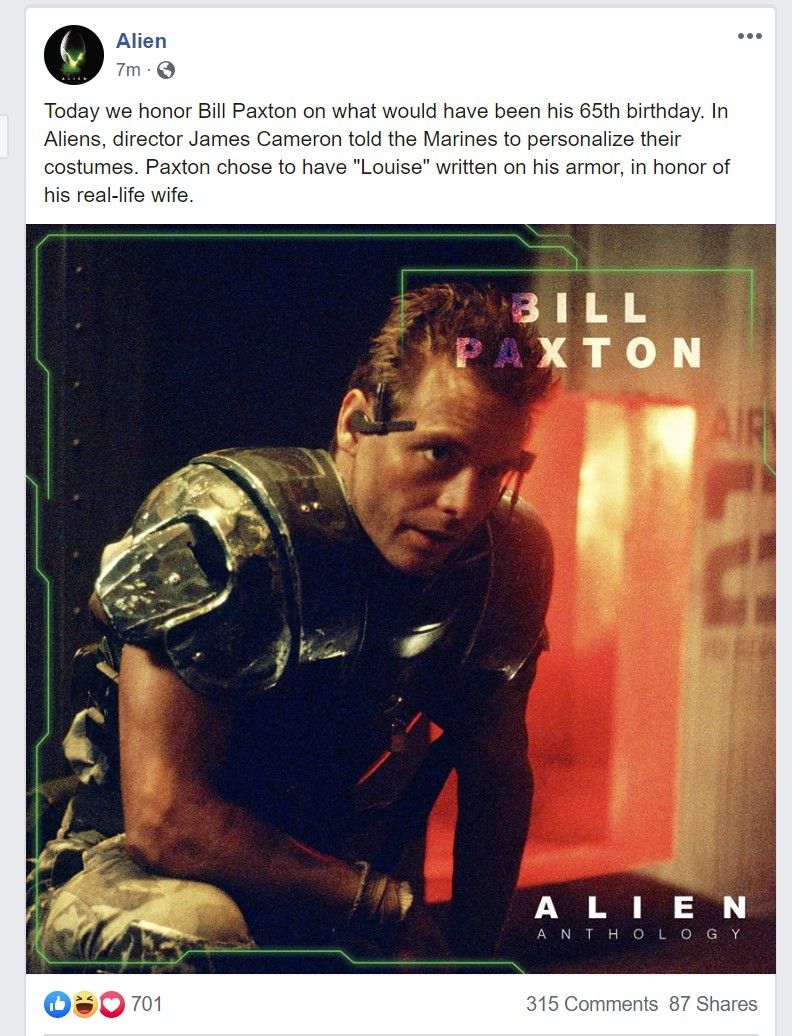 Some fans wondered if the Paxton/Biehn switch-up was supposed to be a joke, but the later deletion of the post suggests it was a mistake. Even if it was a joke, it likely wouldn't have been received very well. Considering Paxton's tragic passing, choosing to honor his birthday with another actor's picture would've left a bad taste in fans' mouths. Most likely, however, it was a simple mistake that will hopefully get rectified soon.
Three years after his passing, fans still greatly miss Paxton. His role in Aliens likely got some of the most tributes following his death, especially since his line "Game over, man!" has become famous all on its own. Even despite the picture flub, it was sweet of franchise to try and take a moment to remember one of their most well-known players. Paxton's death was a tragic moment, and getting to revisit some of his best projects provides some comfort. Aliens is included in that, but so is Twister, Apollo 13, and the television series Big Love. Here's just hoping any additional tributes use his actual picture.
More: Titanic Wouldn't Have Worked Without Bill Paxton
Source: Alien/Facebook
Source : Screen Rant
More