Animal Crossing Player Creates Among Us Skeld Map On Their Island
A player has recreated Among Us's complete Skeld map in Animal Crossing: New Horizons, complete with warp pipes used as vents and cutouts of crewmates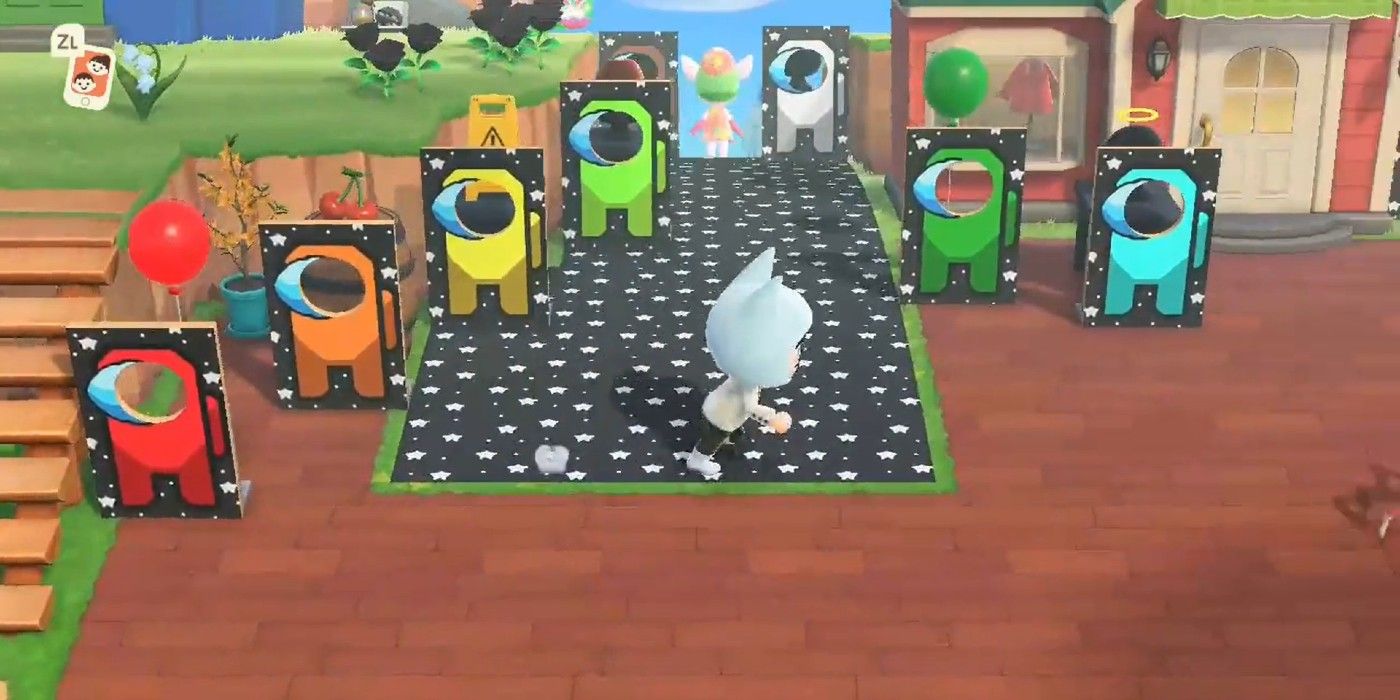 An Animal Crossing: New Horizons player has recreated the iconic Skeld map from Among Us on their island. Skeld is the most well-known map in Among Us, and all of its sections from electrical to shields are remembered among the playerbase. It has become so ubiquitous with Among Us itself, it makes sense that fans would re-create it in other games.
Animal Crossing: New Horizons' terraforming mechanic allows players to edit nearly any aspect of their island. This allows for near endless possibilities of customization and creation, and there are countless produced works from the fanbase, including Among Us. One fan has previously  island, and others have made custom designs sporting the crewmates from Among Us. With any locale being re-creatable with the right dedication, it's only natural that a fan would replicate Among Us's Skeld map.
Related: Rick & Morty Invade Animal Crossing In Surreal Adult Swim Video
User sillyruckus has dedicated a portion of their island to all of the rooms that the Skeld map has to offer. All of the sections are covered in this recreation, from the cafeteria to electrical, and so on. Pipes are also place in some of the rooms to replicate the various vents across Skeld. and there are various crewmate face cutouts outside the recreation. The attention to detail at recreating the various rooms in Skeld is extremely well done, such as the number of tables and chairs in the cafeteria and cardboard boxes in storage.
Pipes are a unique item in Animal Crossing: New Horizons that was added with the Super Mario 35th Anniversary crossover items. Unlike the other Mario items that were added, these have a unique function in that they can transport players to any section of an island if more than one pipe is placed. If more than two are placed, than the destination pipe is randomized. This brought a whole new wave of creativity to the game. Along with making transportation between islands more convenient, this allowed for , and the pipes being used as the vents in Among Us is just one way that they're being used.
With the pipes acting like vents, this recreation could potentially be used as a way for players to play an Animal Crossing version of Among Us. The rules would of course have to be adjusted slightly,  but the size and dedication to this recreation shows that the world of Among Us can be replicated in Animal Crossing. The series has always stood on creativity, not just with the mechanics the game allows but with how the fanbase can enjoy what the game has to offer and come up with their own ways to have fun. The world of Animal Crossing: New Horizons is welcome to all, impostors and crewmates alike.
Next: Animal Crossing Build-A-Bear Restocks & New Character Announced
Source: sillyruckus/Reddit
Source : Screen Rant
More