Aussie star Glenn Maxwell lists out his 'Best IPL XI'
The 13th edition of Indian Premier League (IPL) is ready to get underway from September 19 in the United Arab Emirates (UAE). After the postponement of T20 World Cup 2020, the Board of Control for Cricket in India (BCCI) got the window they were looking for in order to organise the world's biggest T20 tournament.…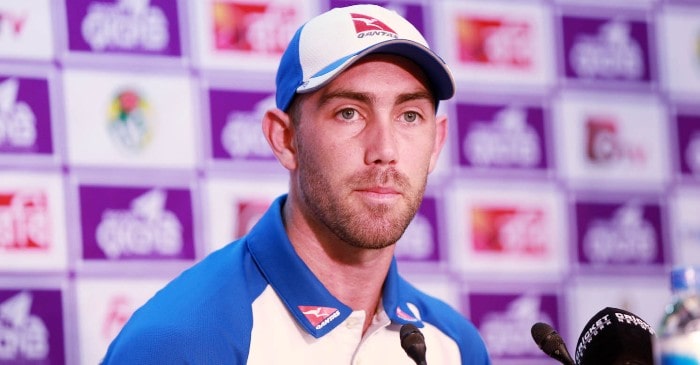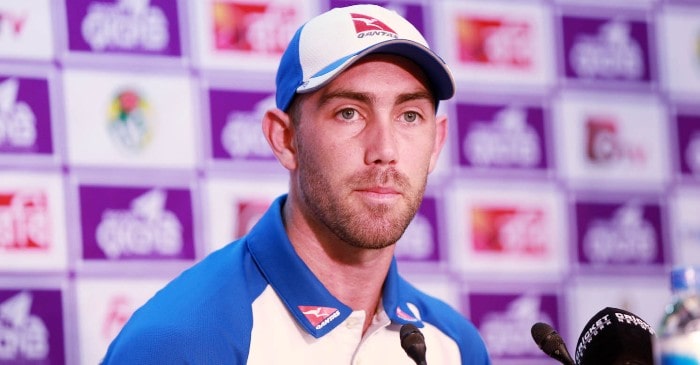 The 13th edition of Indian Premier League (IPL) is ready to get underway from September 19 in the United Arab Emirates (UAE). After the postponement of T20 World Cup 2020, the (BCCI) got the window they were looking for in order to organise the world's biggest T20 tournament.
The IPL 2020 has been moved from the country primarily because of the rising coronavirus cases in India. Although, in the initial matches, fans might miss some top-quality players from Australia as their upcoming tour to England will clash with the IPL.
Speaking about the Aussies, power-striker Glenn Maxwell, who was purchased for a staggering amount of INR 10.75 Crore by Kings XI Punjab (KXIP) in the auctions, has come up with his 'Best IPL XI'.
In conversation with veteran cricket commentator Harsha Bhogle, Maxwell revealed his 'Best IPL XI' during a chat show for Cricbuzz. Maxi, who featured himself in the team as well, started the proceedings by naming the openers in the form of David Warner and Virat Kohli.
Warner with 4706 runs to his name in the lucrative league is the highest run-getter amongst foreign players, while Kohli with 5412 runs under his belt is the overall leading run-scorer in IPL.
Kohli's partner-in-crime in Royal Challengers Bangalore (RCB) AB de Villiers and spinal column of Chennai Super Kings (CSK) Suresh Raina, have been placed at No.3 and No.4 positions in the team. For the next spot, the Victorian all-rounder picked himself.
When it comes to all-rounders, then Maxwell went with Kolkata Knight Riders (KKR) superstar Andre Russell, while the wicket-keeper's slot has been occupied by none other than CSK skipper MS Dhoni. Maxwell, however, did not name the skipper for his side.
Interestingly, Maxwell picked all Indians in the bowling department. For the pacers, he went with Jasprit Bumrah, Bhuvneshkumar Kumar and Mohit Sharma. Whereas, the 31-year-old picked Harbhajan Singh as his side's lone spinner.
Bhuvneshwar has grabbed 133 wickets – sixth most by any bowler in the IPL. At the same time, Bumrah has earned 82 wickets in 77 matches. In comparison, Bhajji with 150 scalps is the third-highest wicket-taker in the history of IPL.
Here is Glenn Maxwell's Best IPL XI:
David Warner, Virat Kohli, AB de Villiers, Suresh Raina, Glenn Maxwell, Andre Russell, MS Dhoni, Harbhajan Singh, Mohit Sharma, Bhuvneshwar Kumar, Jasprit Bumrah.
Source : Cricket Times
More