Below Deck: Chef Natasha's Net Worth, IG, Age, Previous Jobs & More
Below Deck's Natasha de Bourg has an extensive background as a chef. Here is everything to know about her lucrative career and experience.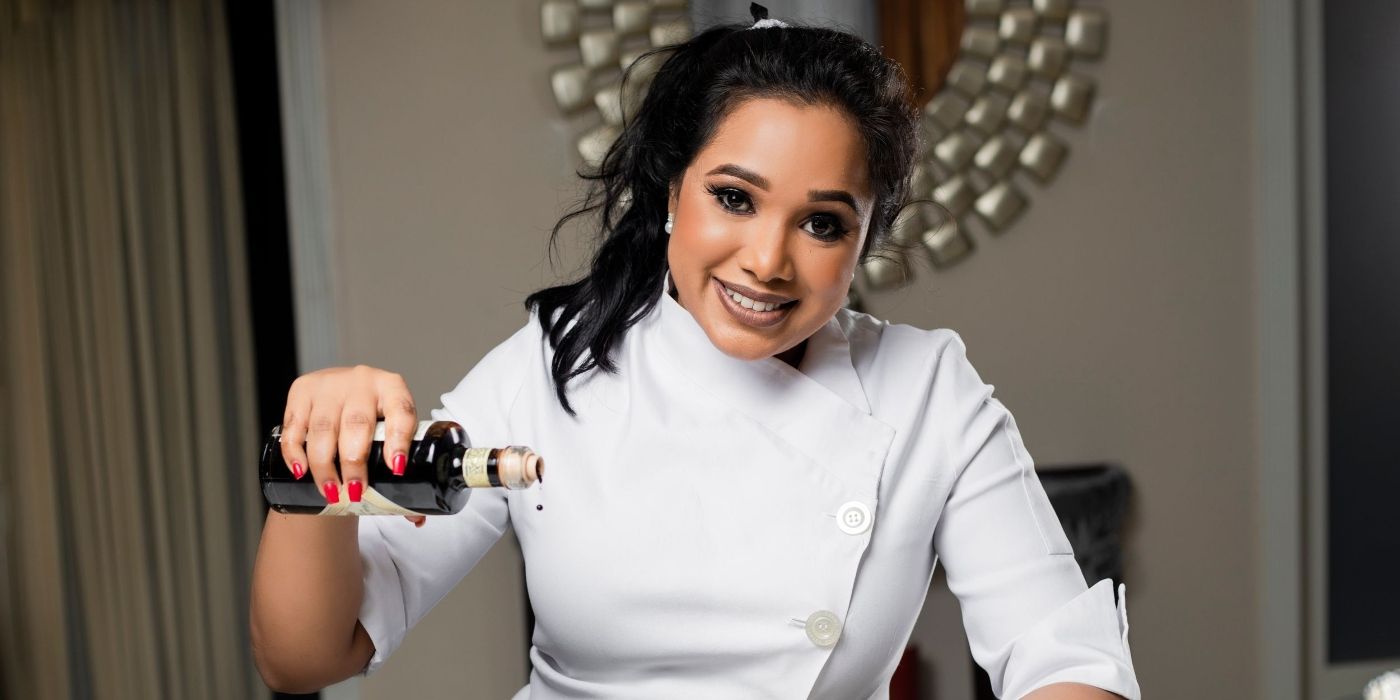 Chef Natasha de Bourg of Below Deck Sailing Yacht has wowed viewers and charter guests alike. Bravo fans would like to know her net worth, where to find her on Instagram, and her previous jobs since she has so much going on for her. The chef may be outspoken in the galley, but she seems to be tight-lipped about her personal details. Let's see what we can find out!
De Bourg currently stars on the newest season of Below Deck Sailing Yacht. She has caught viewers' attention with her cocky attitude and delicious dishes. While she may not currently be getting along with chief stew, Daisy Kelliher, she isn't worried about it and is proud of her work. De Bourg has been doling out advice to viewers who may be in toxic relationships as well as sharing her chef inspirations.
The Trinidad native got her start interning at multiple high-class restaurants and eventually landed a head chef role in France. Then if you can imagine, this creative gastronomic prodigy got bored and decided to make a splash in the yachting world. The chef prides herself on being unpretentious and feels she has worked hard for her glory. Famous Info puts her net worth between $1M and $5M.
When she isn't cooking, you can find de Bourg on her Instagram, where she loves to post selfies and pictures from her adventures abroad. She first graduated from the University of Derby at Buxton with a culinary degree. The yacht chef likes to keep her personal life to herself, but fans did learn on the premiere episode that she was single at the time of filming and was actually practicing celibacy. Not much is known about her parents or her age, but many feel she could be in her early 30s.
This chef has inspired many viewers by lifting herself up by her bootstraps and moving on from a difficult marriage and childhood.  There is no doubt she has made quite a name for herself and will continue to do so long after her time on the reality show has ended. Below Deck Sailing Yacht fans are looking forward to seeing how the rest of the season plays out since her IG stories had indicated that she does get along with Kelliher now that the cameras have stopped filming.
Next: Below Deck: Barrie Drags Daisy for Lying About His Family for Drama
Below Deck airs on Monday at 9 pm EST on Bravo
Source: Natasha de Bourg, Famous Info
Source : Screen Rant
More