Best Among Us Pumpkin Carving Design Ideas For Halloween
Fans of Among Us have created perfect pumpkin carving ideas for Halloween Jack-o'-lanterns, illuminating many "sus" moments encountered in the game.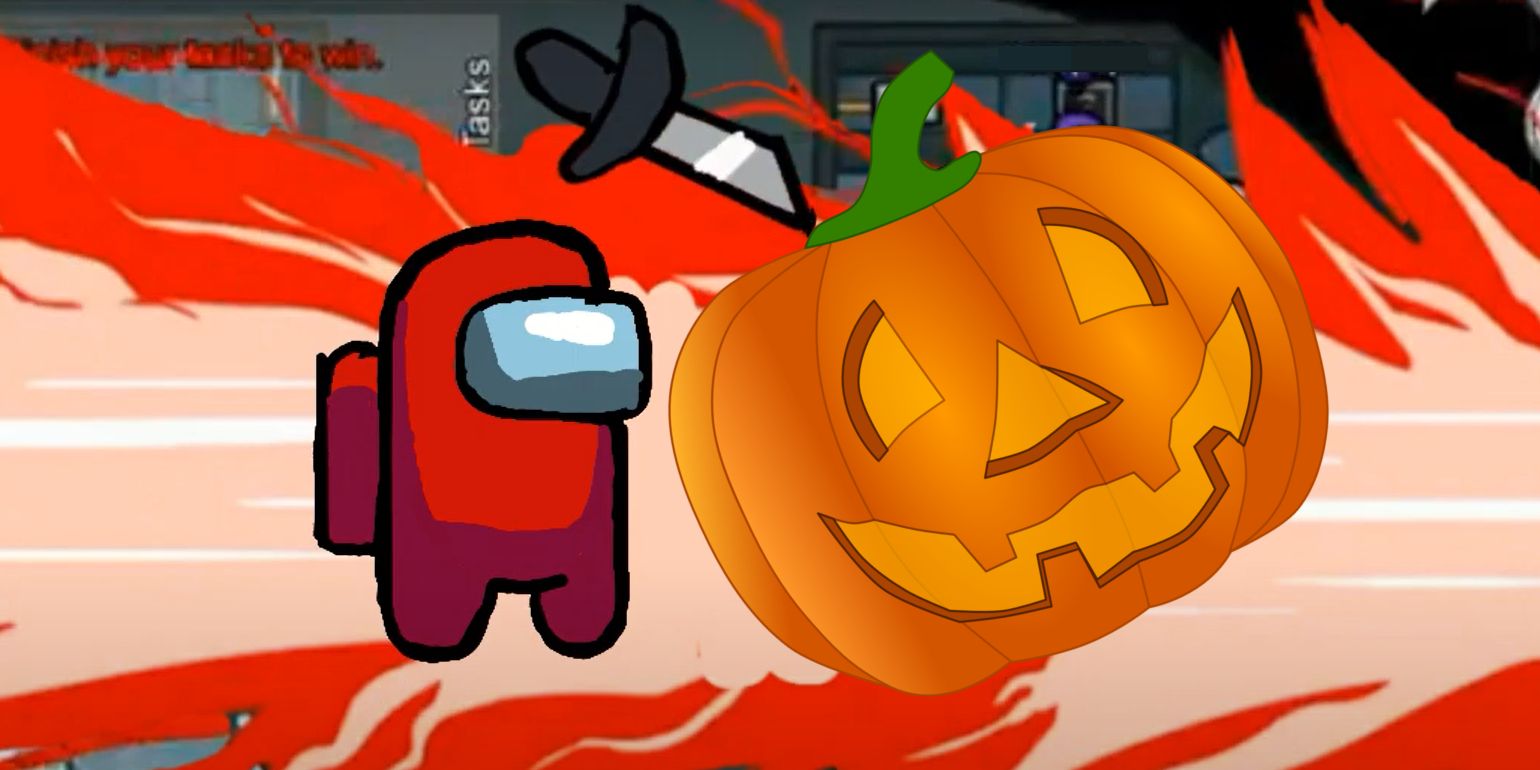 With Halloween just around the corner, Among Us fans are likely looking for the best themed pumpkin carving ideas to display as front porch decorations. Among Us is the perfect game to create fun designs mirroring hilarious and sometimes ominous game moments. With their simple designs, Among Us' crewmates can easily be fashioned into Jack-'o-lanterns that illuminate fans' stoops with delightful glowing images of suspicious space death.
Game-inspired pumpkin carving has become an internet sensation over the years, with fans attempting to recreate images from their favorite games or likenesses of beloved characters. Some images are too detailed for the front of a pumpkin. However, Among Us negates that frustration with the simple art it provides. Crewmates are easy to carve and allow for a vast range of poses and hilarious  meme recreations. This makes the carving both enjoyable and accessible for all pumpkin artist skill levels.
Related: Among Us: How to Be The Imposter Every Time
The best templates currently available are very simple. Creating a stencil in any computer drawing application by tracing over the simple shapes of the crewmates could make for a great scene to recreate on a pumpkin's front. Among Us has risen to viral popularity, so it's produced a wealth of screenshots and memes, making for a plenty of options. With so many awesome choices, a whole driveway could be themed with game moments. Add a suspiciously murdered crewmate prop in the grass, and a front yard is transformed into a creepy space-murder scene, with no vents for escape.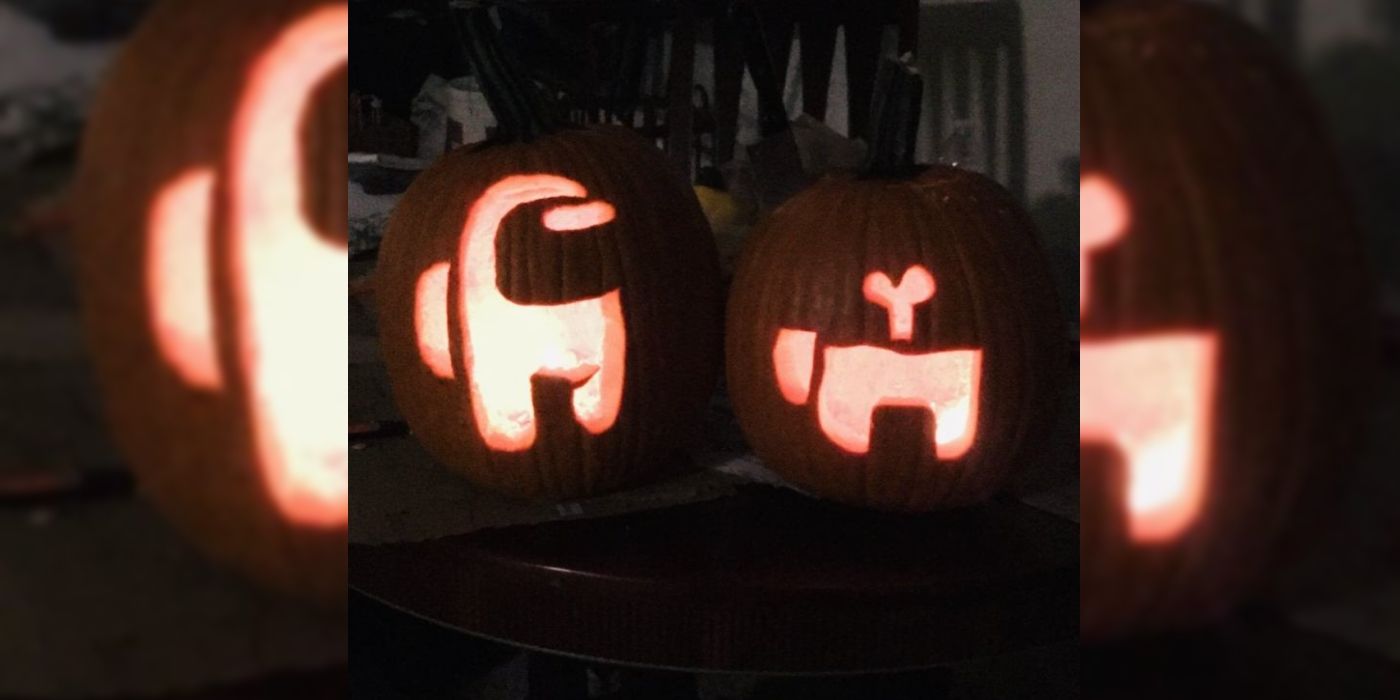 Image Source: pstradz/Reddit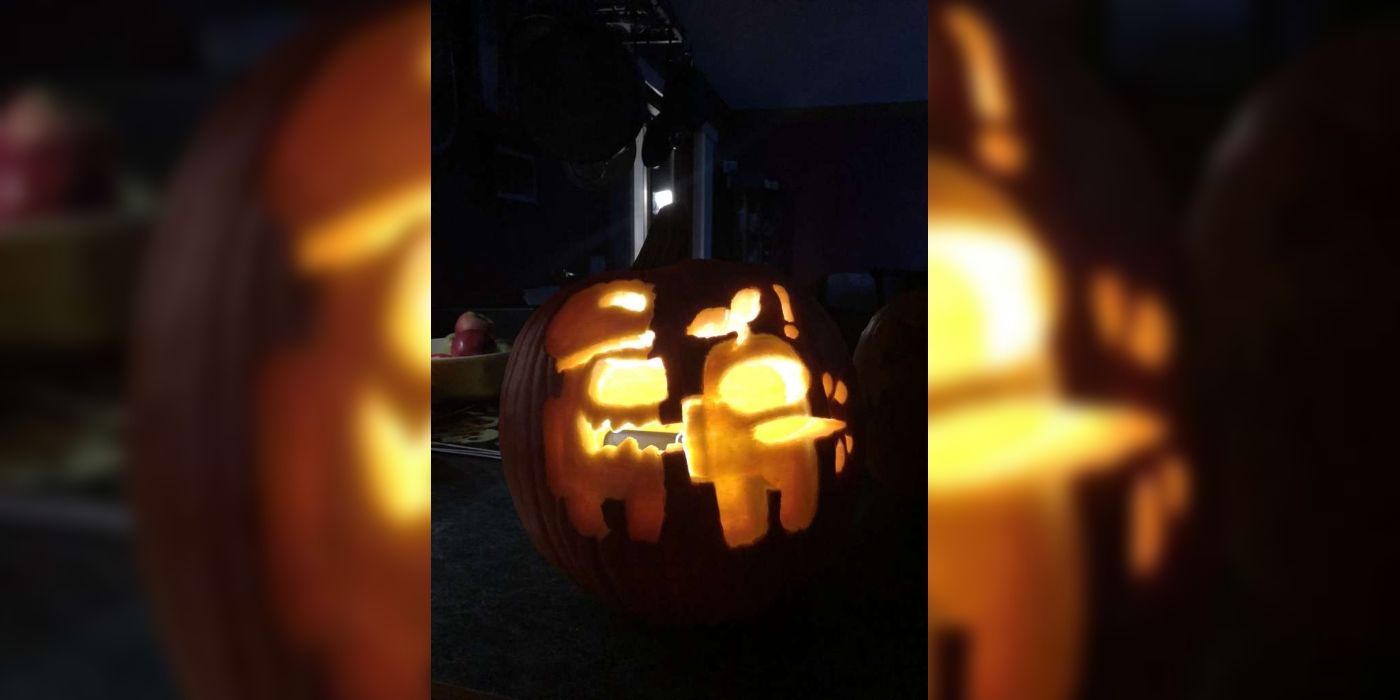 Image Source: peachgatorade/Reddit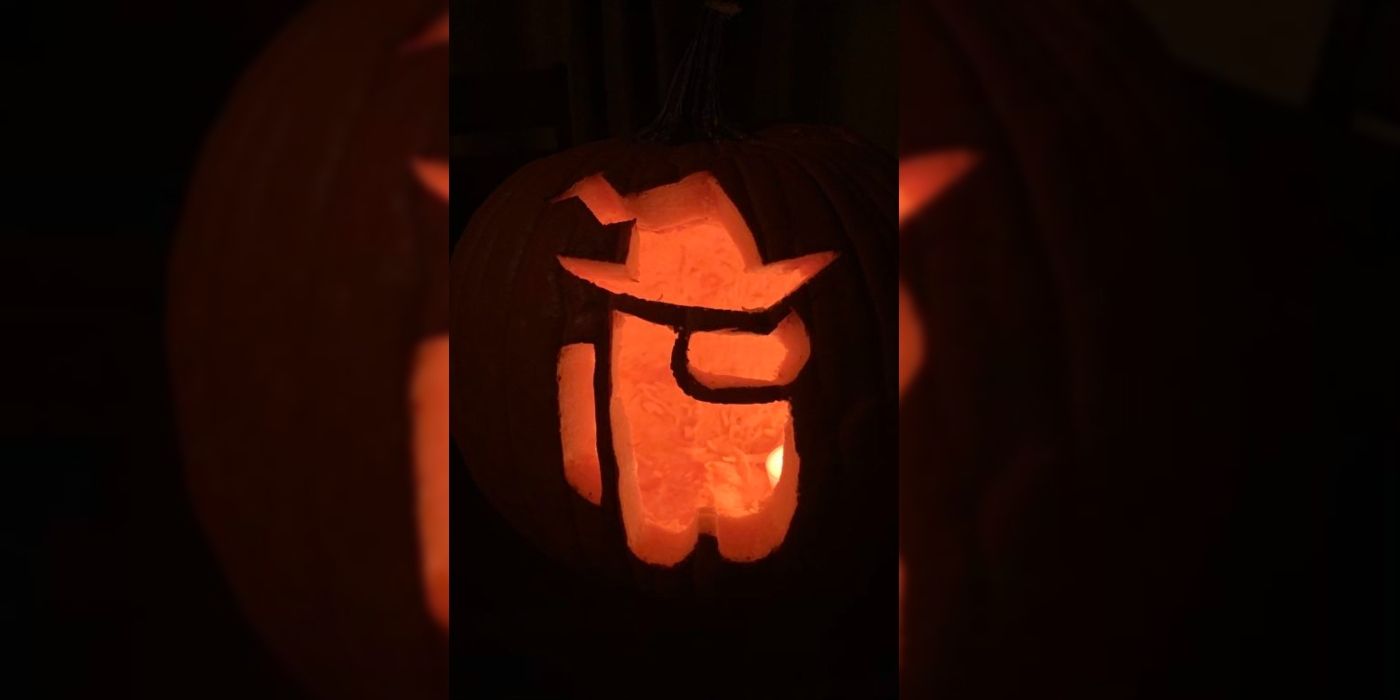 Image Source: Jzcaliber/Reddit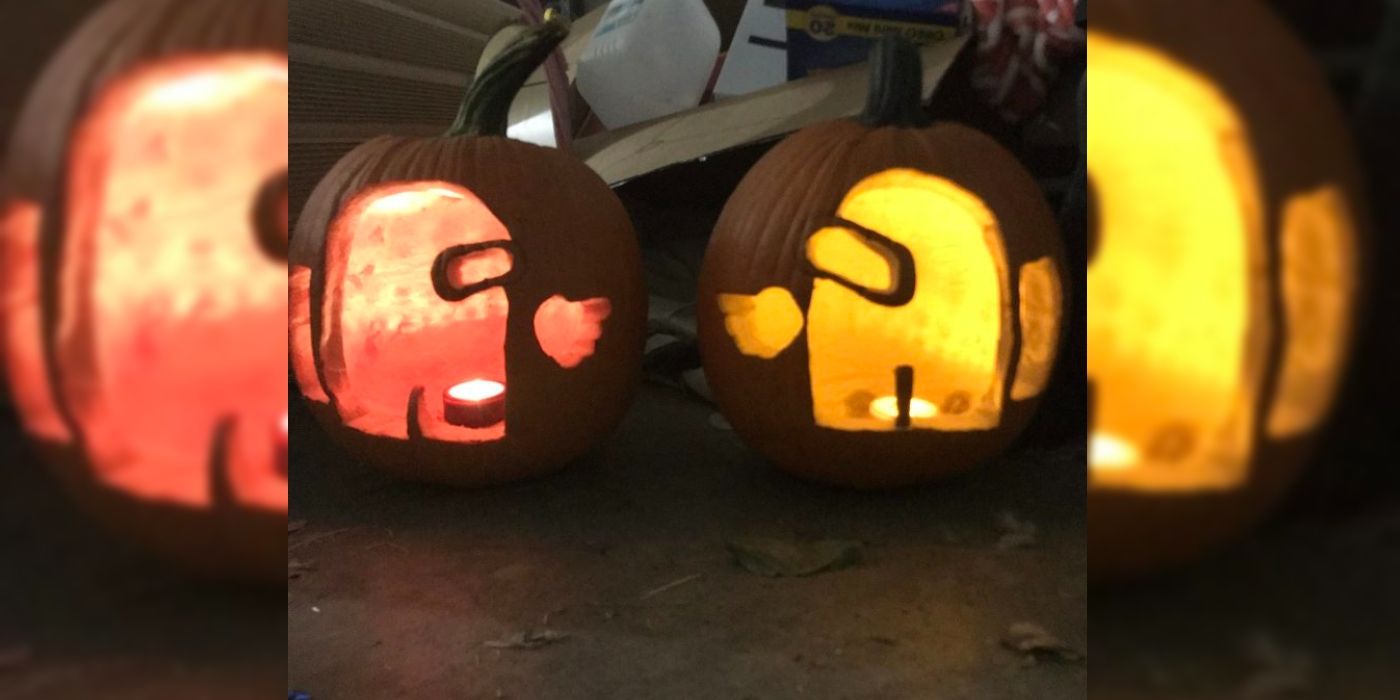 Image Source: St1ckyB4nd1t/Reddit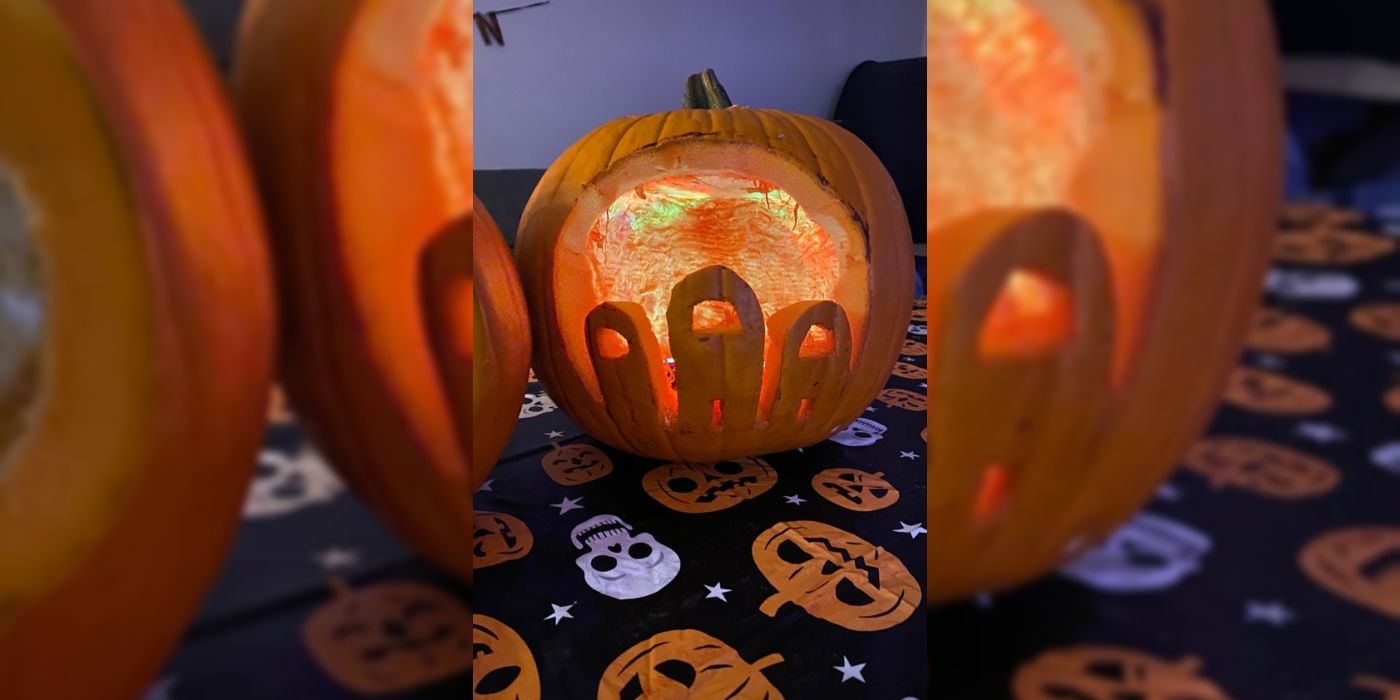 Image Source: dvmnitsrayyyy/Reddit
Related: Among Us: How to Tell When Randoms Are Cheating With Discord
Making art from a favorite game is something fans have been doing for decades. Among Us pumpkin carving displays are a chance for fans of the game to connect and enjoy these references together in a space outside the screen. With the game being so massively popular, many sneaking up the front porch for candy will get a giggle out of  moments immortalized in pumpkin flesh.
Among Us offers an adorable style that transfers over wonderfully to the age-old past time of mutilating pumpkins into works of art. The effort it takes to make a such a sus decoration is, in a way, mirrored in the ways players carve out their victory as an Imposter. These spooky pumpkins are a must for every fan of the game this Halloween.
Next: Why Discord Is Ruining Among Us
Source : Screen Rant
More