Big Disney+ Announcements Are Coming TODAY | Screen Rant
Some big announcements and sneak peeks are coming the public's way today from Disney+ as the platform celebrates National Streaming Day.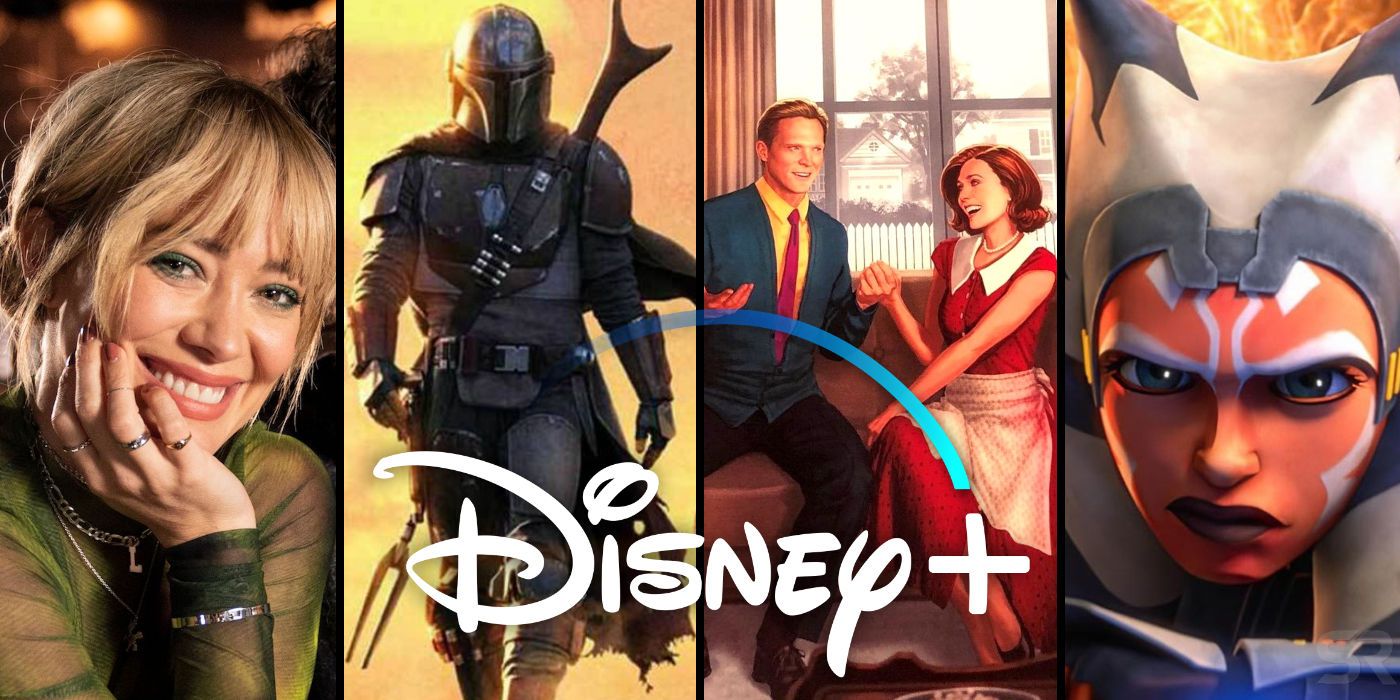 Expect some big announcements from today. Last year, Disney officially joined the streaming industry with its very own platform. Launching with the very first Star Wars live-action show , Disney+ is thriving with over 50 million subscribers as of last month. Given the current status of the movie industry with theaters closed due to the coronavirus pandemic, people are getting their entertainment fix at home with streaming platforms making the most out of it.
Disney+ has a string of new projects on its slate for this year. Aside from the second season of set to debut in October, Marvel Studios is also making its way to the small screen with several shows exclusive to the service. Thus far, , , and are at the forefront as they're expected to roll out in the next few months, with more coming moving forward. In the meantime, viewers can enjoy their favorite films from Lucasfilm, Marvel, Pixar, as well as Disney classics and originals.
To celebrate National Day of Streaming Day, Disney+ released a run-through of schedule for the day - not just for them, but also for Hulu and ESPN+.  It teases a couple announcements from Disney+ coming at 7 am PST and 9:30 am PST. The announcement also includes a sneak peek (9 am PST), and a first look (10:30 am PST). Check out the full schedule below:
This is exciting for a lot of fans since streaming content nowadays is big due to shelter in place orders all around the world. Prior to this social media announcement, there was no indication from Disney that they will release pertinent details regarding their streaming platform today. Given the circumstances, there are a few possibilities as to what the upcoming reveals might be about. For starters, the announcement might have something to do with schedule reshuffle, particularly with regard to Marvel Studios' upcoming line-up. While is supposed to debut this August, filming is still unfinished, and because overseas shoot remains to be incomplete, it's trickier to resume production. Meanwhile, recent reports revealed that WandaVision has already wrapped up, meaning the shows could switch release dates. Otherwise, an earlier roll out for the animated series could also be one of the two announcements.
Meanwhile, there's also a good chance that the sneak peek has something to do with The Mandalorian season 2. Over the last few weeks, the Jon Favreau-created series has garnered interest due to a string of casting reports, revealing that Ahsoka Tano, Boba Fett, and Bo-Katan Kryze are set to appear. For context, the first trailer for season 1 was released at last year's Star Wars Celebration in April. Timeline-wise, it makes sense for them to roll out the first official footage for the upcoming new year. In any case, fans can just tune in to Disney+ to find out what they have in store for them.
More: Mandalorian Season 2 Is Already Repeating Rise Of Skywalker Mistakes
Source: Disney+
Source : Screen Rant
More