Biloela family will move to community detention but 'no pathway to visa'
The Tamil family will be permitted to live in Perth in a community detention placement while their youngest child continues to be treated in hospital.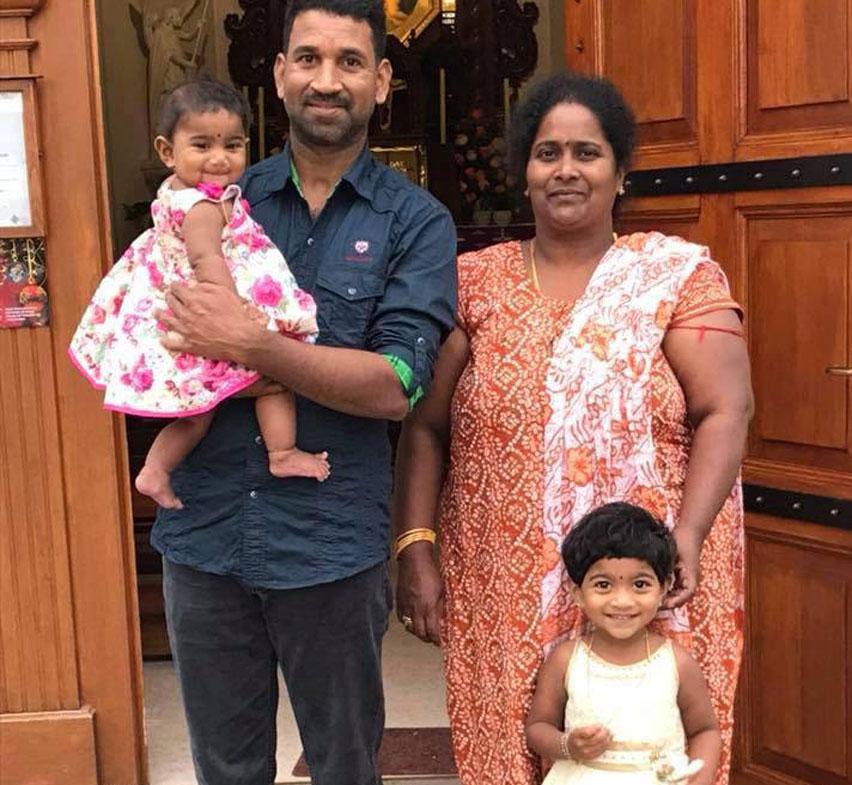 The Federal Government has announced a Tamil asylum seeker family detained on Christmas Island will be reunited in Australia but their long-term future here remains uncertain.
Immigration Minister Alex Hawke said the family of four will be permitted to live in Perth in a community detention placement while their youngest child continues to be treated in the city's children's hospital.
"Today's decision releases the family from held detention and facilitates ongoing treatment, while they pursue ongoing litigation before the Administrative Appeals Tribunal, Federal Court and High Court," Mr Hawke said.
"Importantly today's decision does not create a pathway to a visa."
READ MORE:
Priya and Nades Murugappan and their two daughters Tharnicaa and Kopika have been living in immigration detention on Christmas Island since 2019, after they were removed from their home in Biloela by Border Force officers in 2018.
Kopika and Tharnicaa were both born in Australia. Sri Lankan Tamils are considered by many to be a persecuted minority in the country.
Mr Hawke told 2GB radio this morning that while he did not want to see children in detention, the Federal Government would likely oppose the family permanently settling in Australia.
"Nobody wants to see children in detention ... but the government's position on border protection has not changed. Anyone who arrives in Australia illegally by boat will not be resettled permanently," Mr Hawke said.
Tharnicaa is the youngest member of the family and last week was flown from Christmas Island to Perth for medical treatment.
She was diagnosed with sepsis after almost two weeks of feeling unwell, but campaigners say she developed pneumonia.
https://twitter.com/AlexHawkeMP/status/1404561635323179012?ref_src=twsrc%5Etfw
Earlier, Treasurer Josh Frydenberg told Today the family would be reunited in Australia.
"They were pretty confronting images, as you say, of the young family and of course what we are seeking to do here with this announcement from the minister is to bring the family together," Mr Frydenberg said.
READ MORE: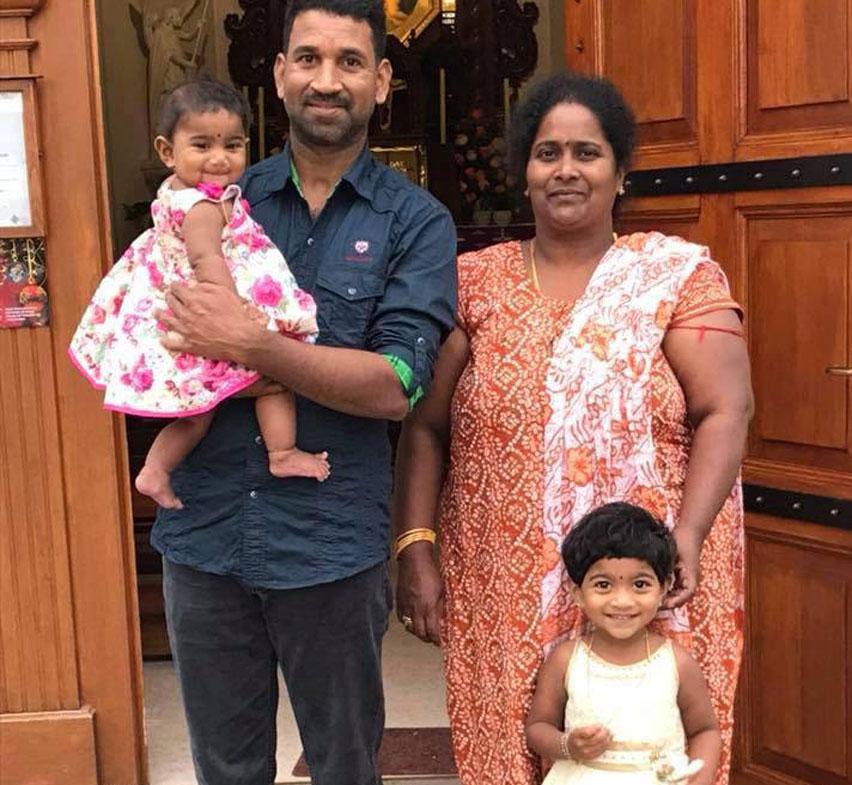 A growing group of Coalition backbenchers had been calling for an end to the saga, while others remain steadfast in the belief that granting the Murugappans residency will set a dangerous precedent.
Mr Hawke said he would consider "at a future date" whether to allow family members to apply for temporary protection, for which they had previously been rejected.