Blade: Mahershala Ali Teases Look For His MCU Hero | Screen Rant
In preparation for the upcoming Blade reboot one fan has already conceptualized actor Mahershala Ali's look for the role.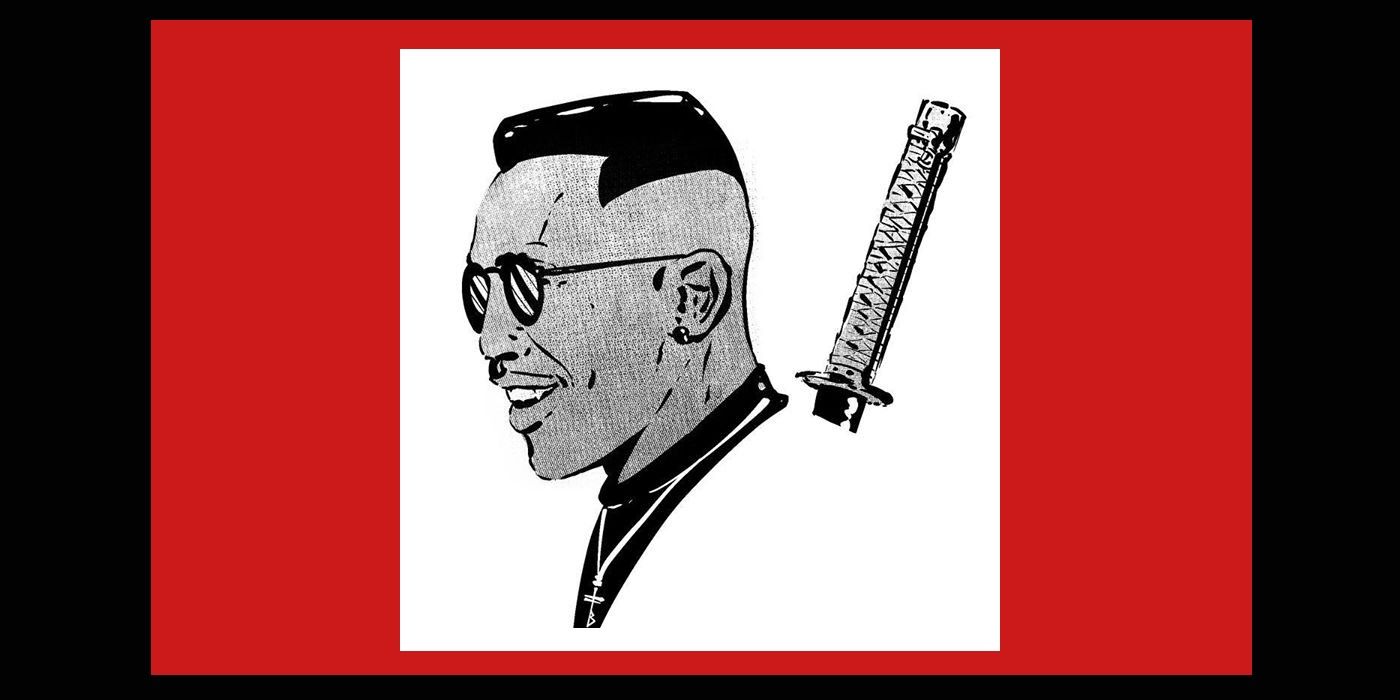 In preparation for the upcoming reboot, one fan has conceptualized how Mahershala Ali will look in the role and the actor approves. Although we may have to realistically await Blade's arrival for another two years, that's not stopping fans from being excited about the character's return. It's been a long time coming for one of the first Marvel superheroes who broke ground for many different reasons.
Created in 1973, Blade's first appearance was as a supporting character in Marvel's The Tomb of Dracula. Though he found some subsequent success in the 1970s, Blade was never considered one of the top tier heroes within Marvel's vast cast of characters. However, a resurgence years later saw Blade make an appearance in a 1992 issue of Ghost Rider, which ultimately lead to the release of his very first solo comic, Blade: The Vampire Hunter, in 1994. Around this time, Marvel had already started the process of developing a Blade movie, with rapper/actor LL Cool J in mind to portray a lighter version of the character. However, Wesley Snipes was inevitably selected to play Blade in 1996 and portrayed the character in each of the franchise's films: Blade (1998), Blade II (2002) and Blade: Trinity (2004). In total the Blade series made $415 million at the worldwide box office and now Marvel is ready once again to bring him Blade back for more bloody fun.
However, with the current shutdown of most movie productions there's no telling when the new Blade movie will actually grace screens, yet that's not stopping fans from imagining what Ali would look like in the role. Over on Instagram, user Maxbeechcreative has created a cool sketch of Mahershala Ali as Blade and so far it's been well received by his followers. Even Ali himself showed his approval when he posted the same image on his own Instagram page. Take a look below:
Of course, many will recognize this isn't Ali's first time portraying a Marvel character. In the first season of Netflix's Luke Cage, Ali took on the role of villain Cornell 'Cottonmouth' Stokes, a respected and feared crime boss in Harlem who becomes a nemesis for Cage early on. Luke Cage marked another historic moment in Marvel's history since it was a TV show centered on an African American character leading their own series, much like Blade.
With three movies, a TV series and an anime under its belt, many fail to realize that Blade is technically Marvel's first attempt at giving one of their black heroes their own franchise, not 2018's Black Panther. Ironically, Snipes had been in talks to star in an earlier version of Black Panther beginning in 1992, however issues behind the scenes brought the project to a halt. So historically speaking, Blade was the litmus test that lead to a steady offering of movies that came afterwards, such as the film series. And although most fans wanted to see him reprise the role, Snipes offered the new Blade his full consent, praising Ali's acting chops and telling fans to "chillax".
It will be interesting to see how the MCU brings Blade into the series, and who his allies will be. It would be great to have him pair up with Doctor Strange and a few of the more powerful superheroes since, overall, Blade is one of the more entertaining individuals from Marvel's lineup with a huge fan following. But with so many delayed MCU projects ahead, we can all count on many a sleepless night awaiting our favorite Daywalker to make his MCU debut.
Next: Blade Should Introduce Marvel Zombies To The MCU
Source: Maxbeechcreative/Mahershala Ali
Source : Screen Rant
More