Body found in shallow grave during investigation into woman's suspected death
Police have found the body of a woman in a shallow grave in the Flinders Ranges.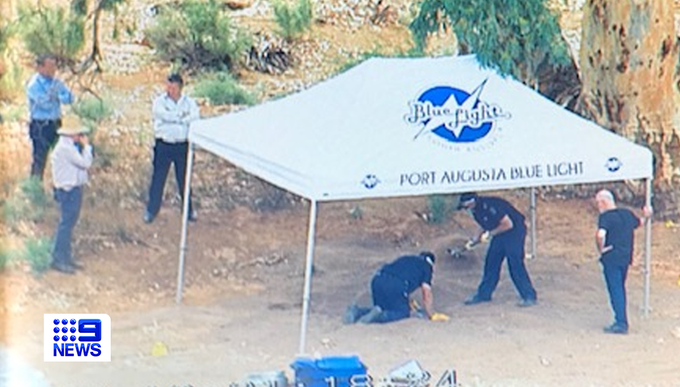 A young man has led police to his girlfriend's body that was buried in a shallow grave in the Flinders Ranges.
South Australia police discovered the gravesite during an investigation into the suspected death of a 21-year-old woman.
The young woman was reported missing at Hindley Street Police Station on Saturday, March 6.
9News understands police are now treating the woman's death as murder.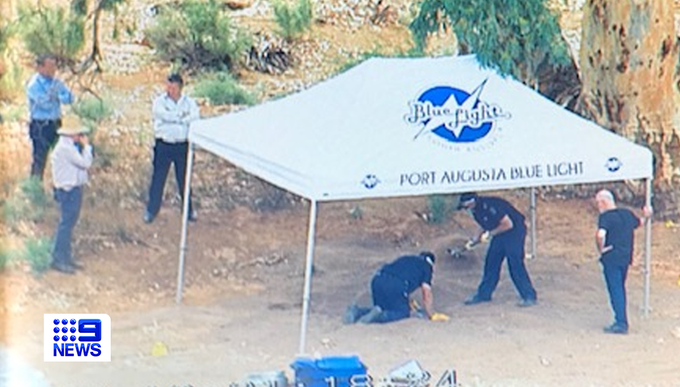 South Australia police said she was last seen at Southern Cross Homes on Marion Road at Plympton North about 10pm on Friday, March 5.
"On Sunday 7 March, Southern District CIB and Major Crime Detectives interviewed her 20-year-old boyfriend," SA Police said in a statement.
https://twitter.com/katelambe_/status/1368806477394186241?ref_src=twsrc%5Etfw
"He has then taken detectives to an area at Moralana Creek, about 40 kilometres north of Hawker where officers located a shallow grave."
They located the deceased woman in the area.
Aerial photos show forensic officers examining the suspected burial site under a covering while detectives watch on.
Police tape can be seen cordoning off a section near the site.
https://twitter.com/9NewsAdel/status/1368778485846568966?ref_src=twsrc%5Etfw
A 20-year-old Kurralta Park man is in custody.
He was arrested for failing to report a death and is expected to appear in Port Augusta Magistrates Court tomorrow.
The investigation is continuing.