Bucky's Look Is More Wakandan In Avengers: Infinity War Concept Art
An alternate design for Bucky's White Wolf look in Avengers: Infinity War is influenced by the warriors of Wakanda... and it looks pretty cool.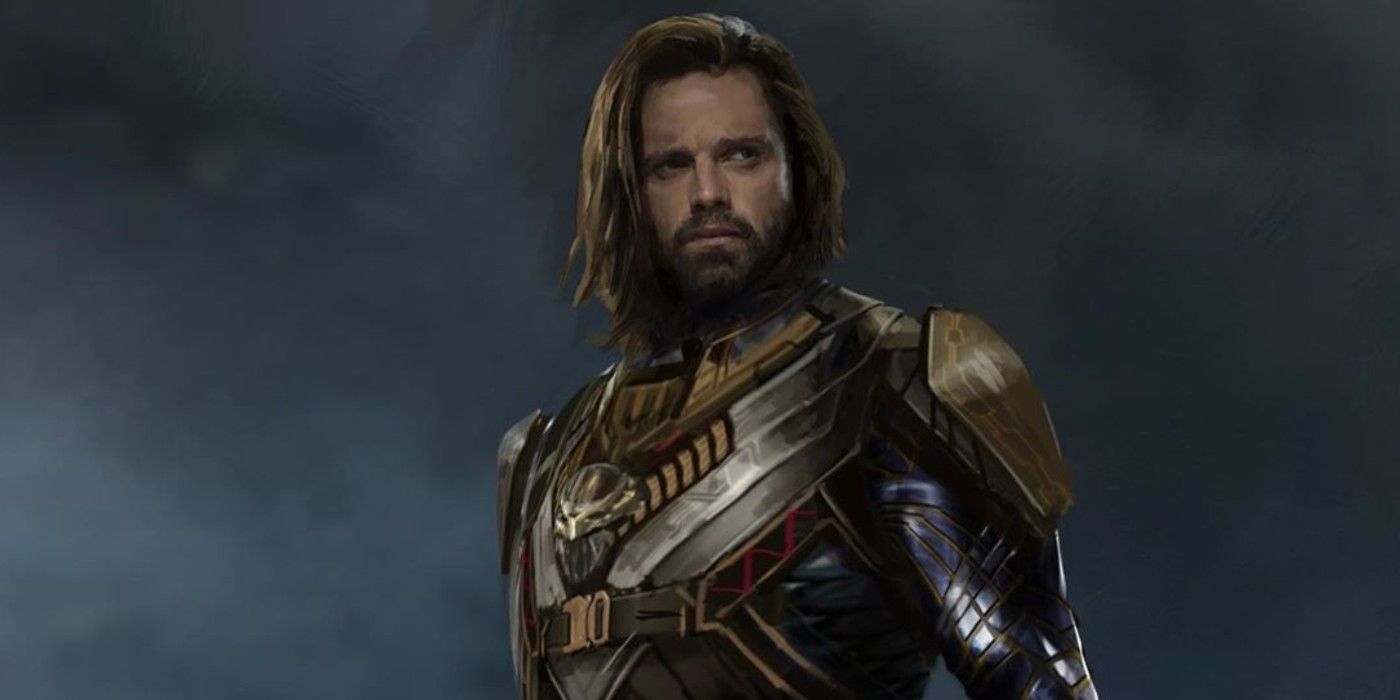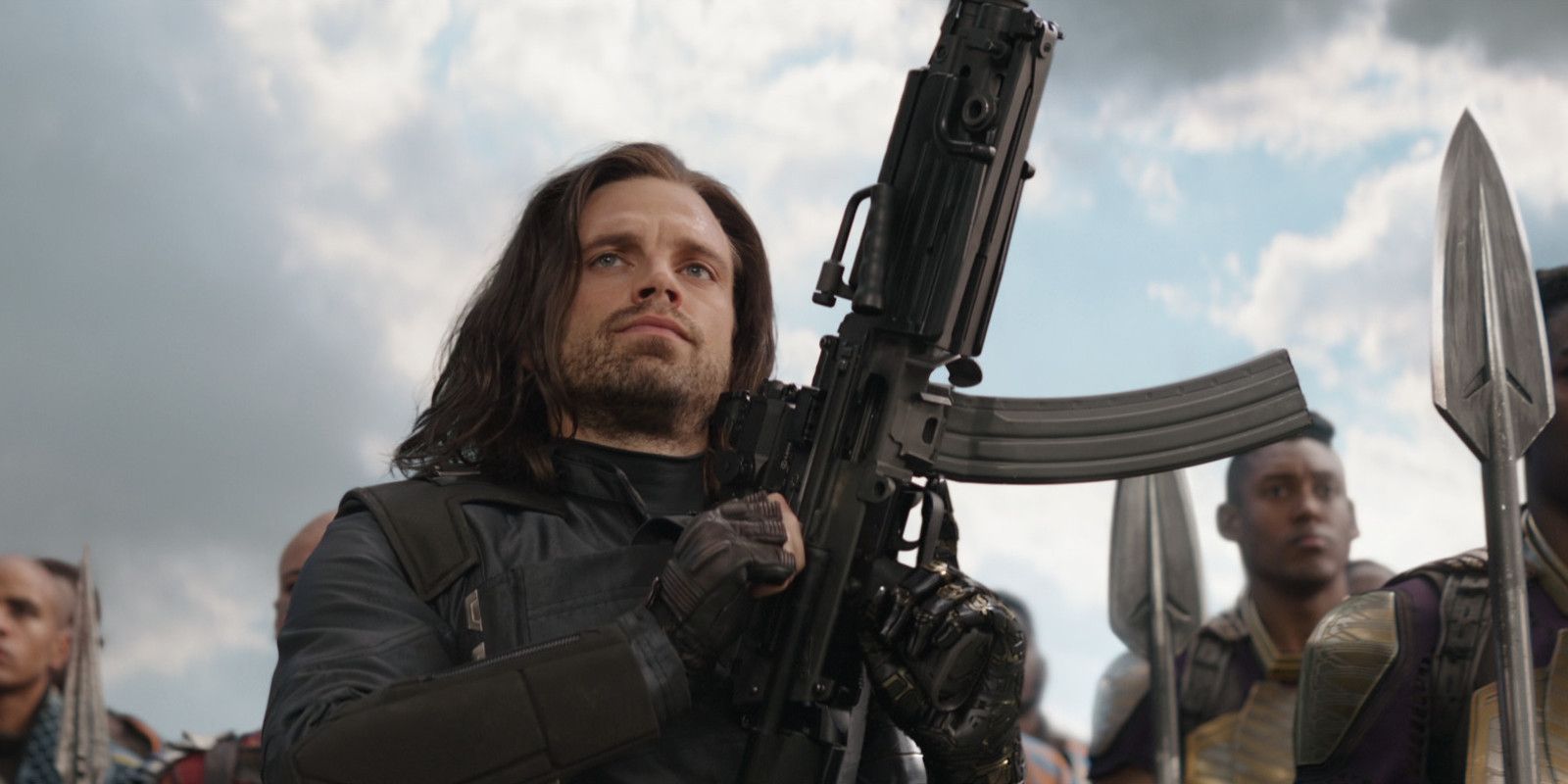 Concept art from Avengers: Infinity War shows Bucky's (Sebastian Stan) White Wolf costume almost looked a lot more Wakandan. Since his first appearance in 2011's Captain America: The First Avenger, Bucky has gone on quite the journey throughout the MCU, going from bright-eyed soldier to brainwashed assassin. Captain America: Civil War's post-credits scene left him in the capable hands of Wakandan scientists in the hopes that they would find a way to permanently remove the HYDRA brainwashing from his mind. Some expected him to appear in Black Panther because of that, but it wasn't until its post-credits scene that fans got to learn what Bucky had been up to since the end of Civil War.
Thanks to Shuri (Letitia Wright), Bucky's programming was gone, and he began to recover in Wakanda. The children there gave him the name White Wolf, a title that belongs to a different character in the comics. Now, however, it refers to Bucky, and that continued into 2018's Infinity War when Bucky joined the fight against Thanos (Josh Brolin). Set photos from Bucky's next MCU appearance, The Falcon and the Winter Soldier, also indicate his role as the White Wolf will come into play somehow.
Related: Winter Soldier Actor Gets Marvel Flashbacks During Lockdown
In some recently revealed concept art from artist Rodney Fuentebella, Bucky's look in Infinity War almost had a lot more Wakandan influence. As Fuentebella explained, "Wanted to go for a more Wakandan warrior look." The nods to Wakanda's warriors are visible in Bucky's armor, though his new vibranium arm looks the same as it does in the movie. You can see it for yourself in the space below:
While Bucky likely won't be spending much time in Wakanda in The Falcon and the Winter Soldier, it's clear his time there has impacted him greatly. Now that his HYDRA programming has been removed from his head, he'll have to find a new way forward in life without his best friend Steve Rogers (Chris Evans) around. Fans are eager to see where Bucky's story will take him in Disney+'s  which might be able to resume filming soon after being delayed because of the coronavirus pandemic.
Beyond The Falcon and the Winter Soldier, Bucky's future in the MCU is uncertain, though many are expecting him to appear in more projects. Black Panther 2 might present the opportunity to really show Bucky as the White Wolf, while the mysterious Avengers 5 could pull him back into an epic, world-threatening fight like Infinity War. Whatever happens with him, it's safe to say fans will be happy to follow him anywhere.
More: Black Panther 2 Should Bring Back Bucky As The Real White Wolf
Source: Rodney Fuentebella/Instagram
Source : Screen Rant
More