Cannibal Cuisine Is Like Overcooked, But With Human Sacrifice
Brand new cooking game Cannibal Cuisine features human sacrifice and a remarkable resemblance to Overcooked.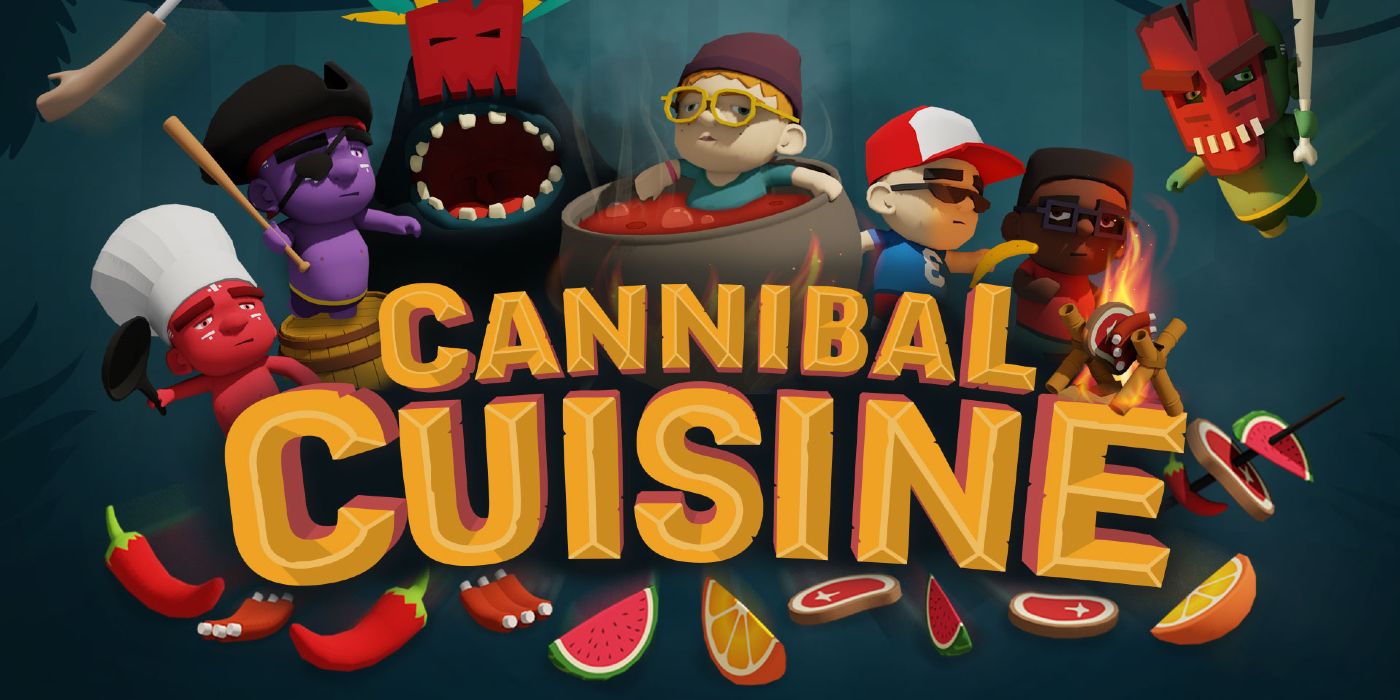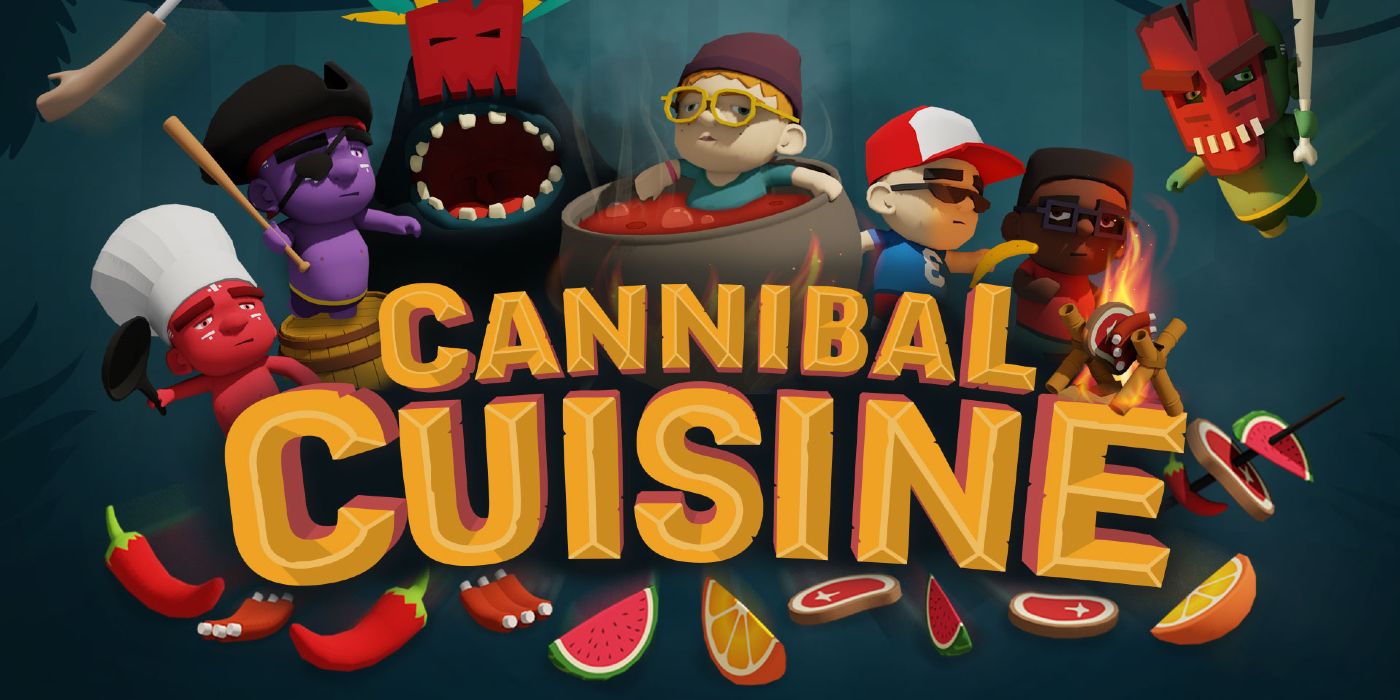 New cooking game Cannibal Cuisine looks very similar to Overcooked, but with the added twist of human sacrifice. Combat and platforming are as important as cooking in this unique addition to the genre.
Released in 2014, Overcooked took a fresh approach to cooking simulation games. Platforming and 4-player couch co-op were added to the traditional elements of customer service and time-sensitive food-prep. Overcooked maintains excellent reviews across the board and spawned an equally well-received sequel in 2018. A special edition was even released on all platforms earlier this year. Cannibal Cuisine developers Rocket Venture wear their inspiration on their collective sleeve in the upcoming cannibalistic take on this series.
Related: Cooking Mama Cookstar Rumored To Mine Cryptocurrency, Pulled From eShop
As featured in the release date reveal trailer, players will be gathering ingredients and hopping around some perilous environments while preparing meals. Ditching traditional chef attire for tattoos and makeshift weaponry, it is immediately clear how Cannibal Cuisine sets itself apart. In place of irate customers, the angry god Hoochooboo demands tasty sacrifices.
Hunting the island's visitors and carrying their flesh to the flame is somehow comical when it is set to the cartoonish visuals and goofy sound effects of Cannibal Cuisine. Rocket Venture balances its incredibly dark twist with interchangeable hats and lush tropic environments. Considering the price of failure is an angry god smiting players rather than customers walking out, its safe to say the game raises the stakes above most cooking titles. With multiplayer games continuously putting up big numbers, Cannibal Cuisine is also uniquely positioned as a lighter, more digestible take on that style of gameplay without the need to constantly keep up a la Fortnite.
Local multiplayer games have become a staple in the indie space since their disappearance from many triple-A franchises. In light of the persistent demand for co-operative play in triple-A titles, some mainstream developers are considering co-op based projects. For now, indie-developers like Rocket Venture continue to champion the genre. After the success of its arcade style mobile game Drifty, it seems the studio is after its true mission of creating multiplayer party games. Cannibal Cuisine borrows all the right ingredients from the incumbent co-op staple Overcooked without necessarily copying it. It offers a brand-new bloody take on the otherwise G-rated cooking genre. For fans of Overcooked with a dark sense of humor, this game is well worth looking into. Cannibal Cuisine will be released for Steam and Switch on May 20th.
Next: Animal Crossing: New Horizons Multiplayer Controversy Explained
Source: YouTube
Source : Screen Rant
More