Doubling Down With the Derricos: How Is Eric Jefferson Related to Deon?
Eric Jefferson is introduced on TLC's Doubling Down with the Derricos as Deon's friend. But, their relationship seems to be much stronger.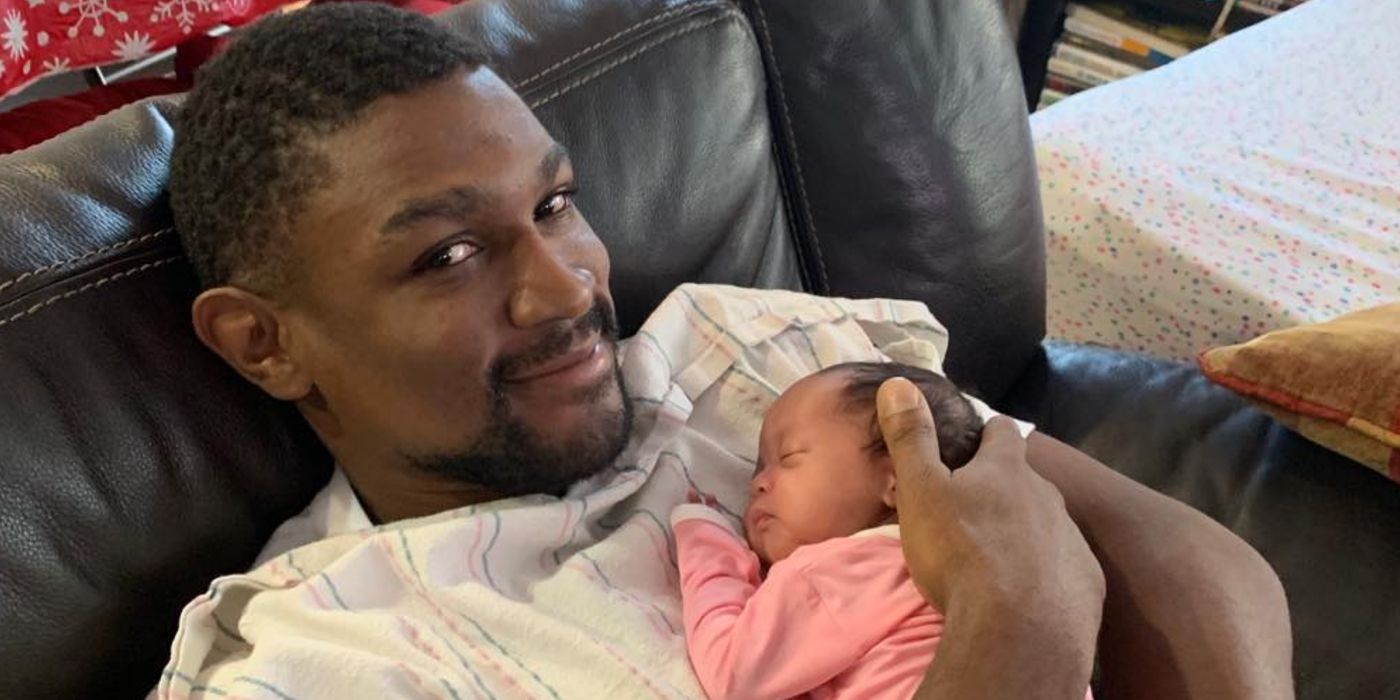 Deon Derrico has a total of 14 children on Doubling Down with the Derricos. But when one scrolls through his Instagram account, they see more pictures of a man called Eric instead of Deon himself. Deon refers to Eric Jefferson as his eldest son in real life. Many fans now want to know who Eric is, and how exactly he became a part of the Doubling Down with the Derrico's family.
TLC's show features yet another large family. This time it's the Derrico's, with 14 children–quintuplets, triplets, two sets of twins, and two singletons. Forty-three-year-old Karen and 49-year-old Deon are the proud parents to this adorable, litter all of whom were born naturally without any IVF. The show has been garnering a lot of curiosity, especially because of the Derrico's having been featured in the media many times before landing their reality TV deal. Add to that the fact Deon has had a brush with the law, and also his secret older adopted son, Derron. But as fans learn about all the , one at a time, there's one member from the show that stands apart: Eric Jefferson, who Karen and Deon Derrico introduce as their tenant on the first episode of the TLC show.
Related: Doubling Down With the Derricos: Dad Deon Charged With Real Estate Fraud in 2014
Doubling Down with the Derricos brings in Eric as "Deon's friend", who gets a cake for the 11 children on episode 1. Deon explains that Eric started out as a tenant, saying, "I worked in real estate, and over time I started asking little favors of him regarding the real estate business." The Derrico father explains how Eric basically went from being a tenant to an employee to family. An emotional Eric faces the camera while calling himself "an honorary Derrico." He explains that he grew up in the foster care system as an orphan that made him wary of trusting people. Eric confesses that when he met Deon, his character started to change. He mentions how Karen and Deon Derrico have been "daily inspiration" for him. Eric speaks about the reality TV couple giving him lessons in building a strong family that are a reminder of how far he's come in life. "It's like a constant healing process being with the Derrico's," he adds.
As per Deon's Instagram, Eric seems to have been a permanent fixture in the house while was being filmed. A birthday post by the TLC celeb for his honorary son reads, " You're the best son, big brother, nephew, cousin, friend, confidant, genuine, honest, sincere, trustworthy, kind, loyal, loving person that I know." He adds, "We're proud to have you as a primary family member." Eric seems to be in the same position in the Derrico family as Deon's estranged adopted son Derron. Back in 2014, when Deon was accused of property fraud, his oldest son, who also used to be a foster child, had claimed his father had cheated him too.
If things would have worked out between Derron and Deon, he too could have been a part of the family and Doubling Down with the Derricos. It's unclear if TLC might add some drama to the reality show's plot by mentioning this alienated son of the Derrico clan. For now, Eric seems to be enjoying all the attention he gets from his baby siblings and fans who look forward to seeing more of their adorable bond.
Next: Doubling Down with the Derricos TLC: Everything to Know About Oldest Daughter Darian
Doubling Down With the Derricos airs Tuesdays at 10pm EST on TLC.
Source: Deon Derrico
Source : Screen Rant
More