Every Upcoming Sony Movie Coming To Netflix First In 2022
Sony's distribution deal with Netflix will include upcoming 2022 movies like Morbius and Uncharted, as well as future Venom and Spider-Man sequels.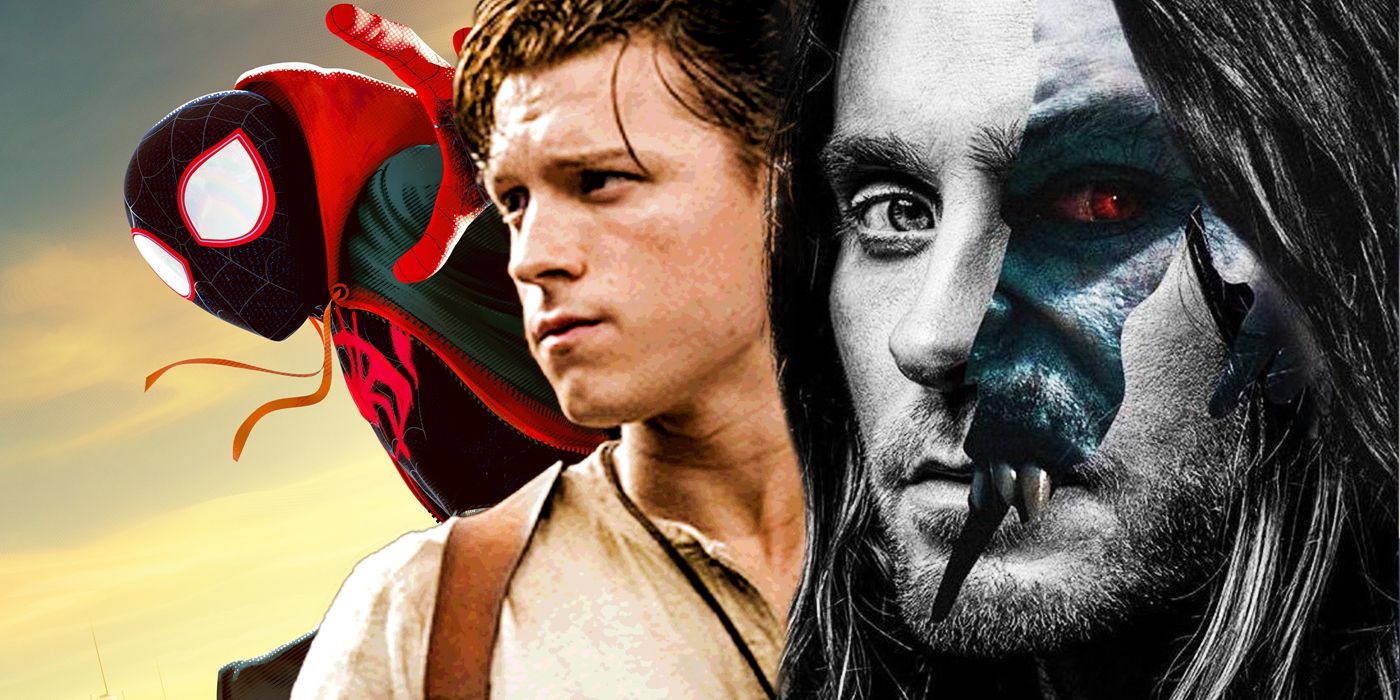 Sony's upcoming movies have a new home, thanks to a recently inked distribution deal with Netflix that will bring several major releases to the popular streaming service. The five-year deal means that all of Sony's theatrical releases, starting in 2022, will be available exclusively on Netflix - including the upcoming sequels, video game adaptation , and the upcoming Marvel movie Morbius, starring Jared Leto.
The Netflix deal will take effect after Sony's current deal with Starz expires, and only applies to movies released from 2022 onwards. That means that  and aren't included in the deal, but future Venom and Spider-Man sequels will be.
After the coronavirus pandemic forced the closure of theaters across the globe, streaming has become more important than ever as a way for audiences to enjoy the latest movie releases. Here's a look forward at all the Sony movies that will be coming to Netflix in 2022 - and beyond.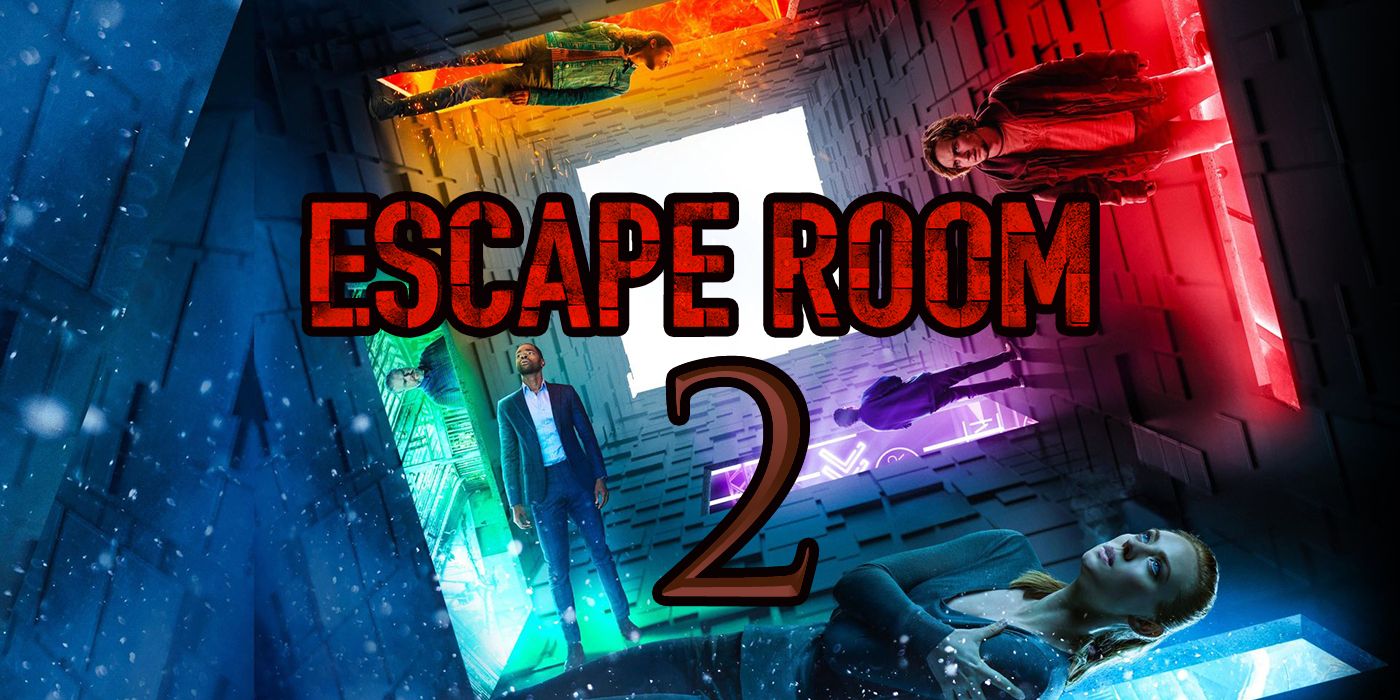 Not to be confused with the 2017 horror movie of the same name, 2019's Escape Room was directed by Adam Robitel and starred Taylor Russell and Logan Miller. The movie follows a group of six strangers who are invited to take part an elaborate escape room that soon turns into a deadly nightmare. Escape Room was a box office hit and Sony soon green lit a sequel, with Robitel returning to direct, Russell and Miller reprising their roles, and new cast additions including Isabelle Fuhrman, Thomas Cocquerel, Hollan Roden, Carlito Olivero and Indya Moore. Escape Room 2 is set for a theatrical release on January 7, 2022 and can be expected to arrive on Netflix in Fall 2022.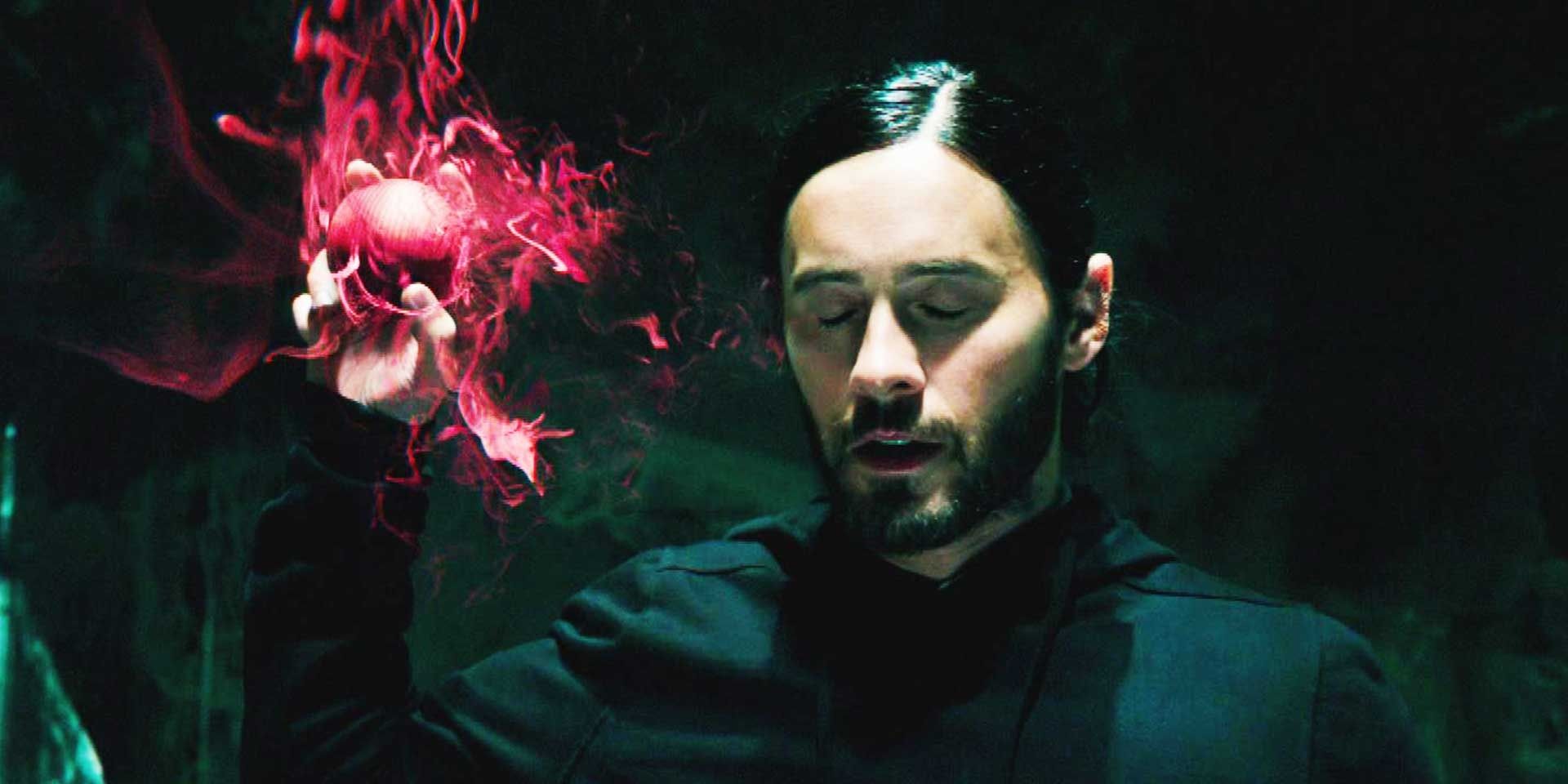 With proving to be a surprise hit for Sony, the next new Marvel franchise on the horizon is Morbius, starring Jared Leto in the lead role as the titular "living vampire." Leto plays Michael Morbius, a scientist who accidentally transforms himself into a vampire while attempting to cure his rare blood disease. The first trailer for Morbius released way back in January 2020, but like many upcoming movies its release date was delayed several times due to the COVID-19 pandemic. Morbius is now set to arrive in theaters on Janary 21, 2022, and can be expected to arrive on Netflix in Fall 2022.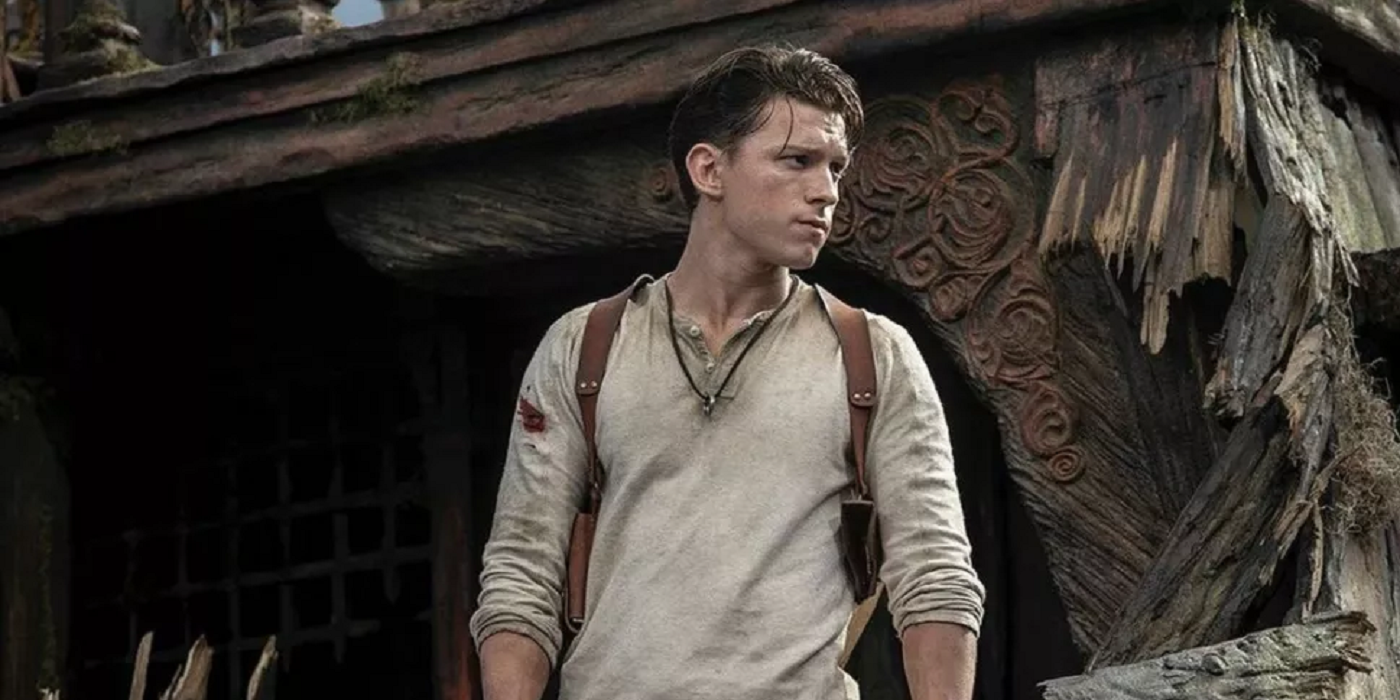 In addition to being the face of Sony's live-action Spider-Man movie franchise, Tom Holland is also set to star as Nathan Drake in an upcoming adaptation of the popular action-adventure games. The character is a rogueish treasure-hunter in the vein of Indiana Jones and Lara Croft, and the movie will serve as an origin story for the games, depicting Nathan in his early years. Directed by Venom's Ruben Fleischer, Uncharted will co-star Mark Wahlberg, Antonio Banderas, Sophia Taylor Ali and Tati Gabrielle. After a lengthy sentence in development hell and multiple release date delays due to the pandemic, Uncharted is now set for a theatrical release on February 18, 2022. Expect to see it on Netflix in late 2022.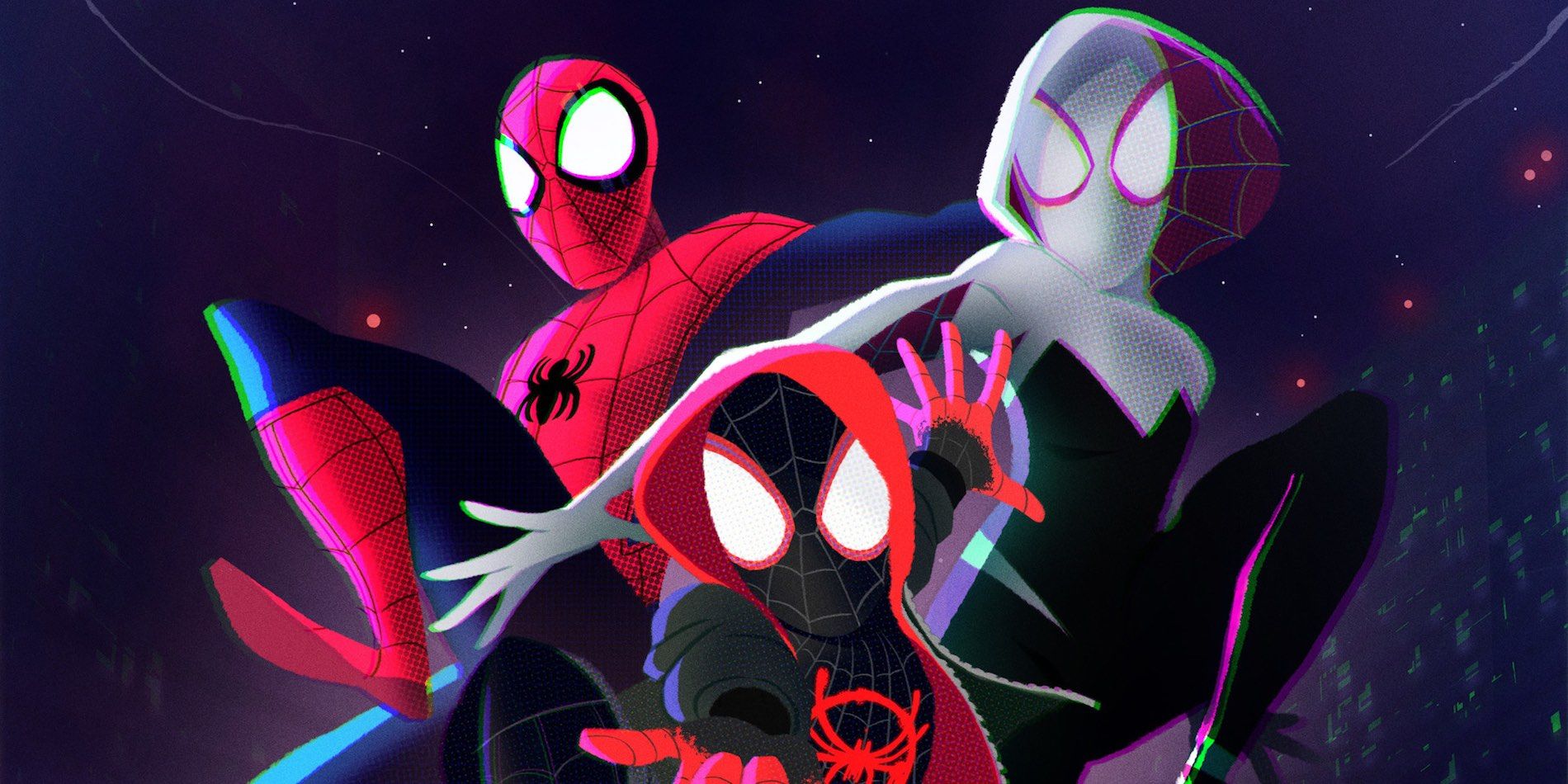 Sony Pictures Animation's Spider-Man: Into the Spider-Verse was a love letter to the chaotic world of comic book multiverses that paid off well for Sony, landing an Oscar for Best Animated Feature and a glowing 97% score on Rotten Tomatoes. The studio soon green lit both a follow-up and a spinoff, and the as-yet untitled sequel is now set for release on October 7, 2022. Shameik Moore and Hailee Steinfeld will reprise their roles as Miles Morales and Gwen Stacy, and the film is being directed by Avatar: The Last Airbender and Legend of Korra alum Joaquim Dos Santos. Expect to see Spider-Man: Into the Spider-Verse 2 on Netflix in Summer 2023.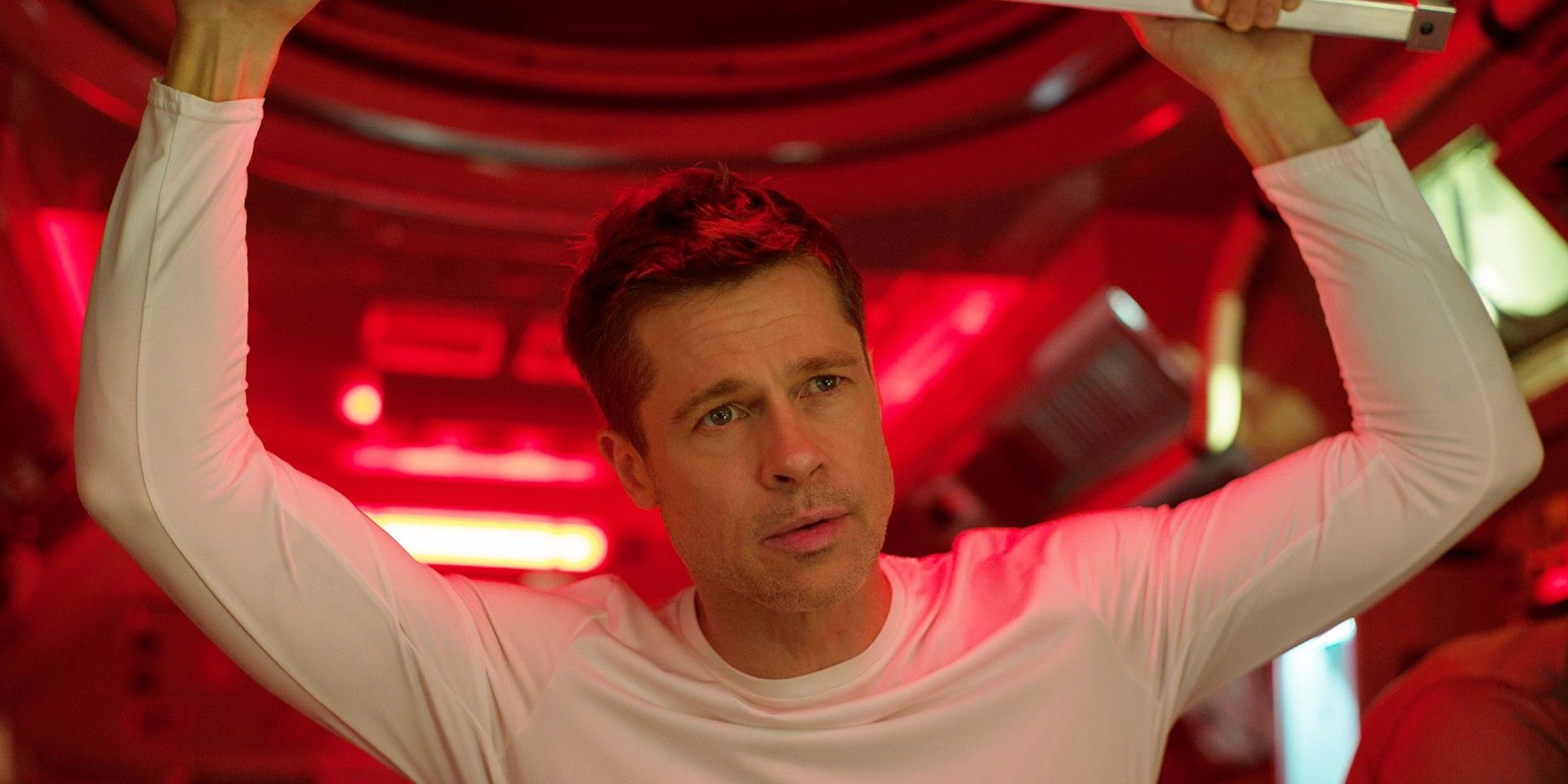 Directed by David Leitch (Deadpool 2), upcoming action thriller Bullet Train has a stacked cast that includes Brad Pitt, Brian Tyree Henry, Joey King, Aaron Taylor-Johnson, Lady Gaga, Michael Shannon, Hiroyuki Sanada and Sandra Bullock. The film is based on Kōtarō Isaka's novel Maria Beetle, and follows the journey of a Japanese bullet train whose passengers include five assassins. During the train's voyage from Tokyo to Marioka the hitmen on board realize that their assignments are connected. Bullet Train wrapped filming in March 2021 and Netflix has confirmed on Twitter that it is one of the movies included in the deal with Sony. It can be expected to release theatrically some time in 2022, arriving on Netflix around nine months later.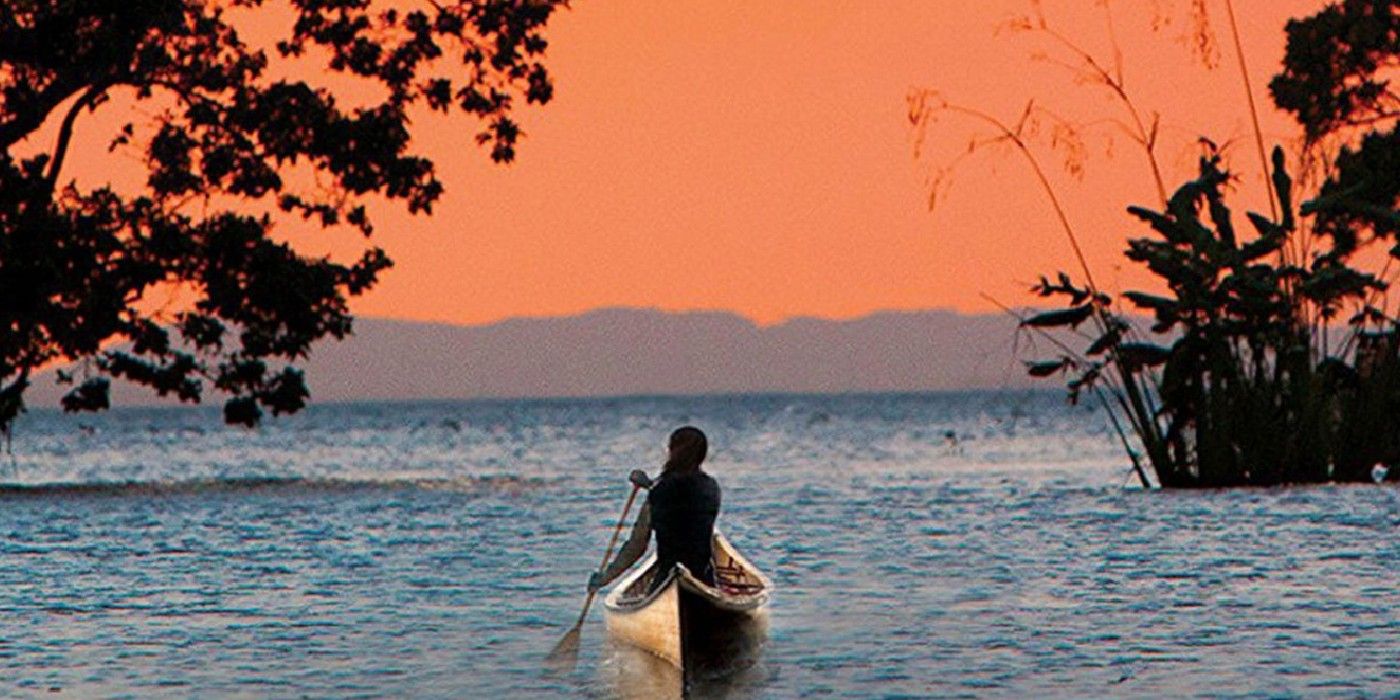 Murder-mystery and coming-of-age tale Where the Crawdads Sing is based on the novel of the same name by Delia Owens, with Olivia Newman directing. The story follows "marsh girl" Kya, who was abandoned by her family when she was a child and raised herself in the marsh outside of a small town in North Carolina, eventually authoring books about the flora and fauna found in the marsh. Kya is distrusted by the local townspeople and eventually becomes embroiled in a murder trial after her former boyfriend is killed. Where the Crawdads Sing is set to begin filming this month, but doesn't yet have a release date.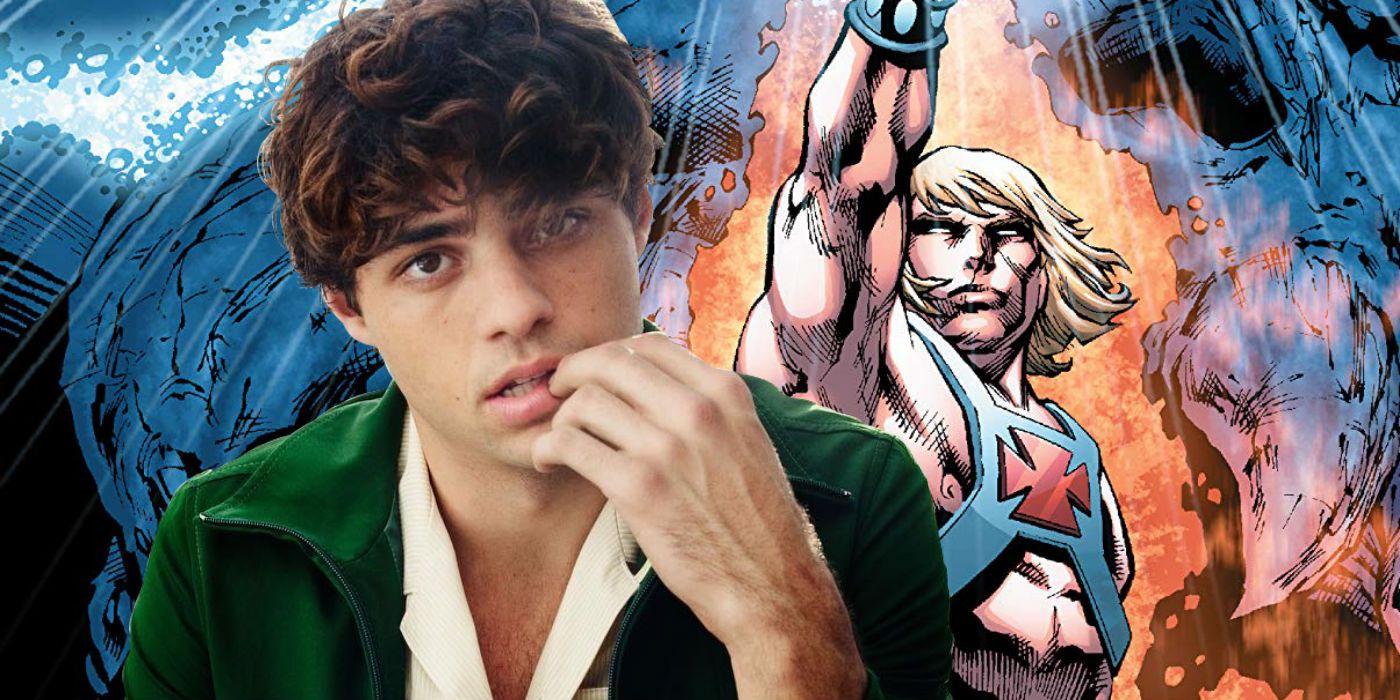 After playing the main love interest in the movies and the lead role in The Perfect Date, actor Noah Centineo is already at home on Netflix. Centineo is set to move away from rom-coms and into a classic action hero role as He-Man in a new movie, which has been plagued by production delays and has yet to begin filming. Masters of the Universe was at one point going to release on March 5, 2021, but has since been removed from Sony's schedule. If production does finally get underway this year, it could release theatrically in 2022 and make its way to Netflix in 2023.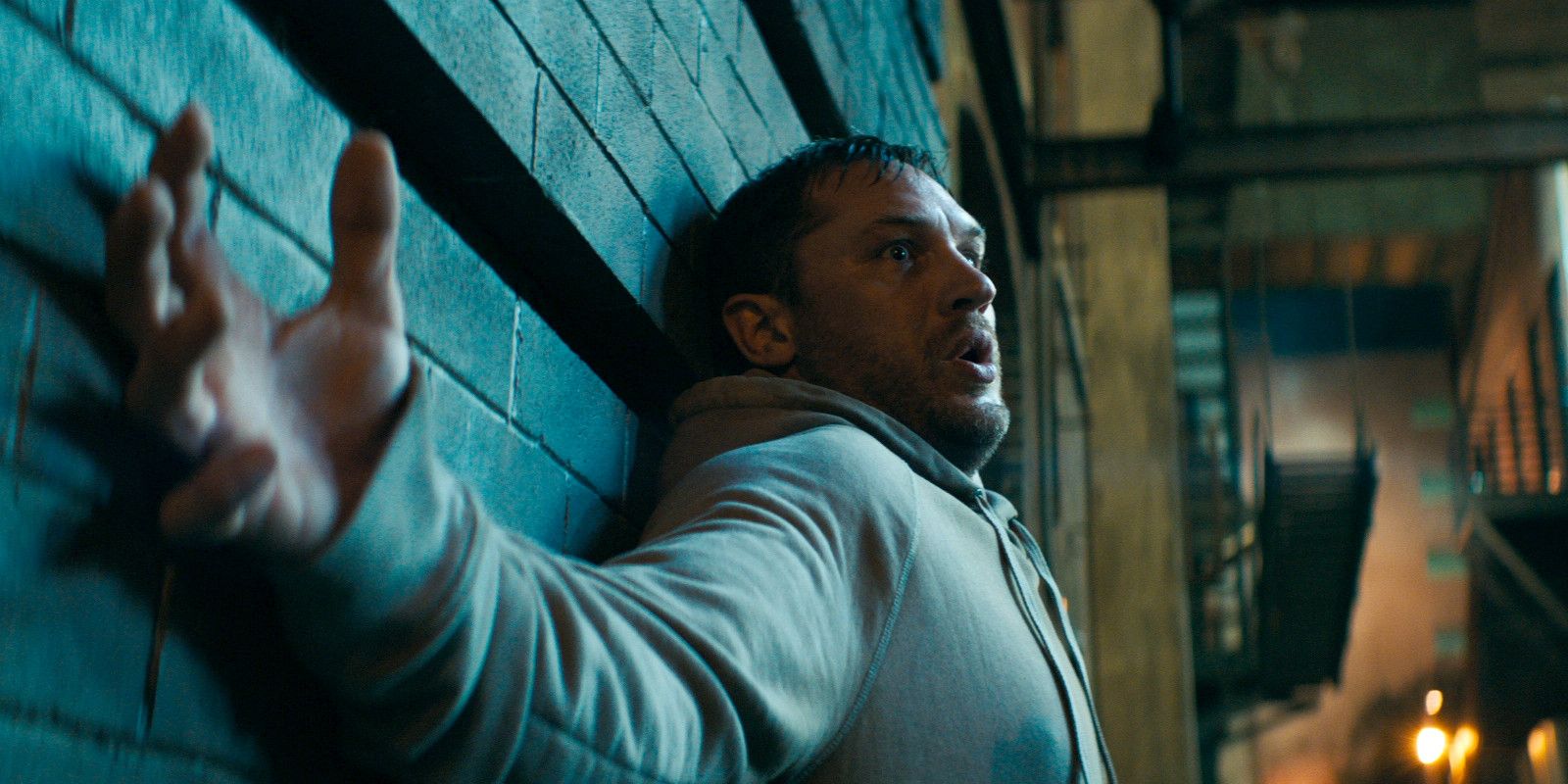 Venom: Let There Be Carnage is set to release on September 24, 2021, with Andy Serkis directing and Tom Hardy returning in the lead role of Eddie Brock, an investigative journalist playing host to an alien symbiote. The first movie might not have been high art, but it was funny and weird enough to win the hearts of audiences and a fair number of critics - not to mention grossing $856 million at the box office. It's still early days, of course, but assuming the upcoming sequel is a similar success, Venom 3 will be one of the movies included in Sony and Netflix's new distribution deal.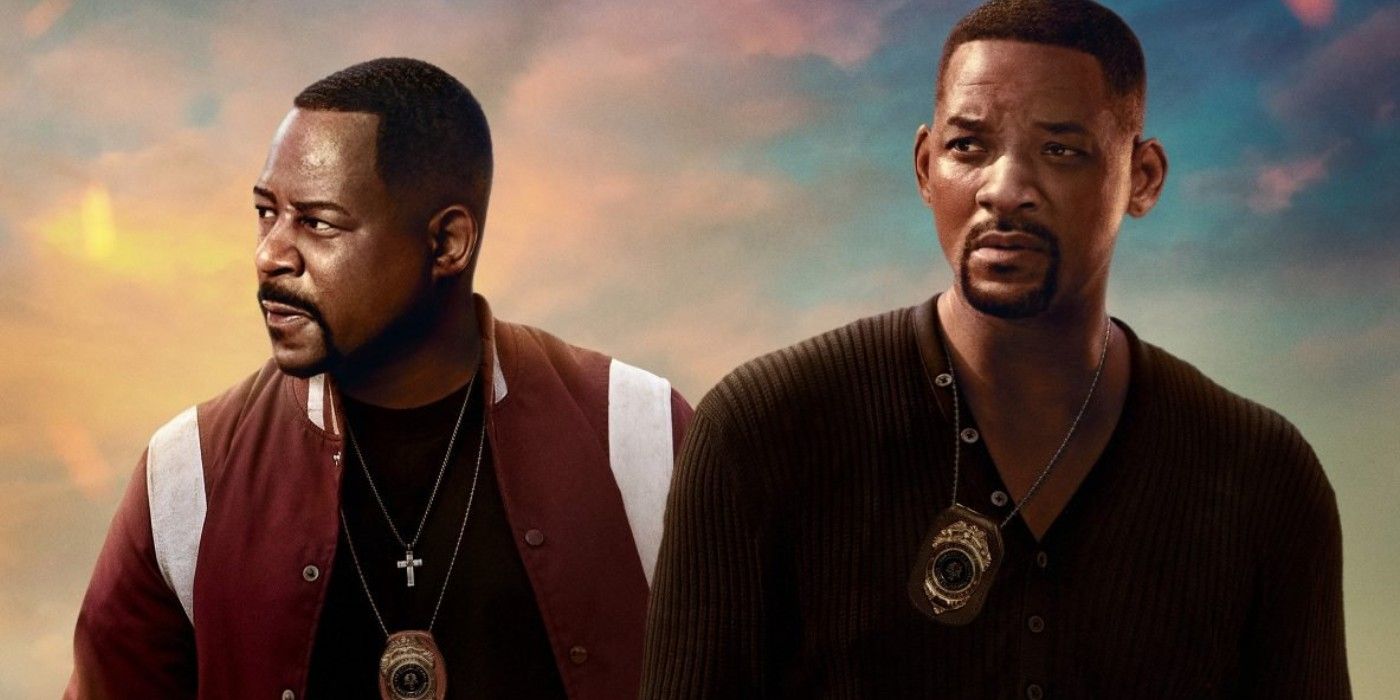 Due to the coronavirus pandemic shutting theaters down for most of the year, ended up being the highest-grossing U.S. movie of 2020. The third movie in the Bad Boys series saw Will Smith and Martin Lawrence reprise their roles as Miami detectives Mike Lowrey and Marcus Burnett, respectively, as the duo got to the bottom of an assassination attempt. Soon after its successful release, producer Jerry Bruckheimer confirmed that was already in the development.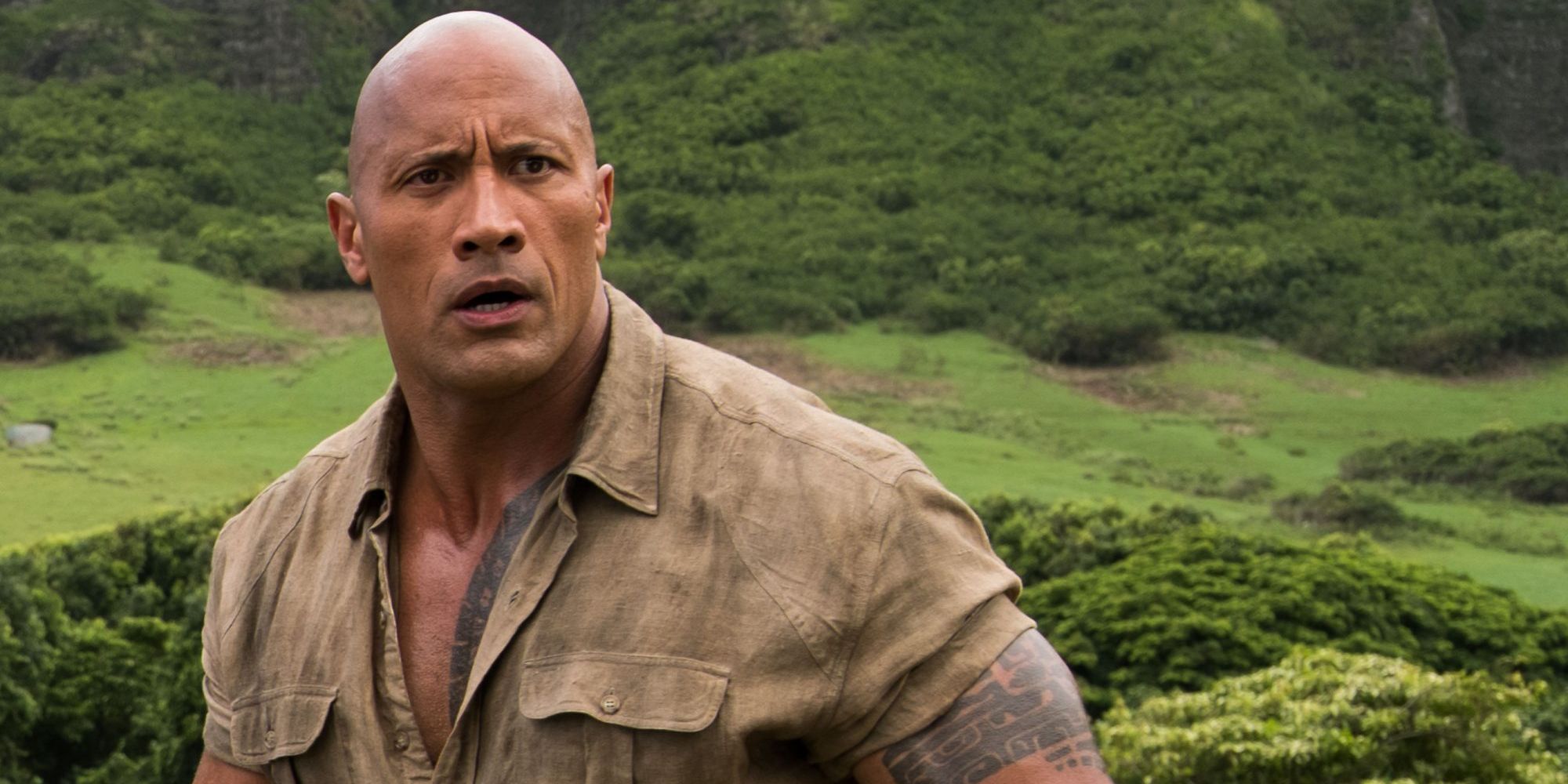 Creating a sequel to the beloved fantasy adventure movie Jumanji was a risky move, but Jake Kasdan's 2017 follow-up Jumanji: Welcome to the Jungle ended up being an entertaining romp that put a video game twist on the original concept. Welcome to the Jungle was a major box office hit, as was the 2019 sequel , and in March 2021 it was confirmed that is in early development. Hopefully we'll see all four main stars - Dwayne Johnson, Jack Black, Karen Gillan and Kevin Hart - return for another adventure in the not-too-distant future.
More: Every Movie Releasing In 2022
Source : Screen Rant
More