Fall Guys Giving Players Ultra Rare Costume For Free After Cheating Issues
Fall Guys is celebrating its banishment of a huge number of cheaters in most recent update by giving every player a free unicorn costume.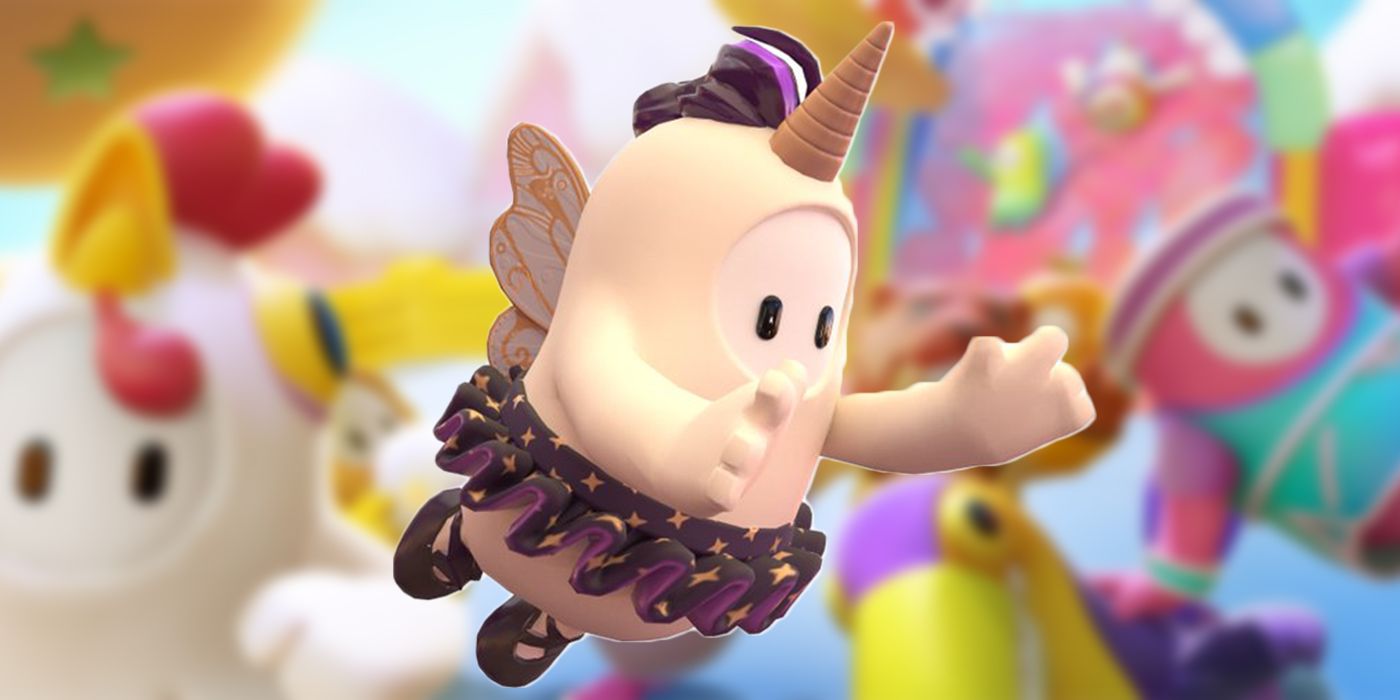 The cheaters have seemingly been defeated in , and to celebrate, Mediatonic is giving everyone a free costume for their jelly beans. This is not the first time Fall Guys has rewarded players for enduring a technical hardship, but Mediatonic only gifts skins to all players once it believes a problem has been fully dealt with.
Fall Guys did not always run as smoothly as it does today. The game had a very rough launch and had to deal with seemingly endless server issues. The servers refused to hold the millions of players flooding to play Fall Guys, and as a result, the game remained offline for much of its launch day. The server issues persisted for the next couple of weeks but were eventually remedied. As a token of thanks to players who stuck with Fall Guys through the issues, a free skin was gifted to everyone who had logged in before the issues were fixed.
Related: Fall Guys Devs Hint At THOSE Eggs Hatching In Future Update
Fall Guys is thanking players, once again, for sticking around through another widespread problem: cheaters. Early on, players found a way to hack Fall Guys so their bean could fly or move impossibly fast. Fall Guys' most recent update, named Big Yeetus and Anti-Cheatus, promised to take much stronger actions against cheaters. Additionally, the Fall Guys Twitter account announced that a free Unicorn costume would be gifted to all players to celebrate the eradication of cheaters.
The costume is to be distributed to all players sometime over the next few weeks. The costume is an alternate version of the already existing unicorn costume, which players can only obtain by purchasing one Fall Guys' costume DLCs. The original rainbow colors of the mane and tutu have been swapped for a dark purple color palette, and the rainbow horn has been replaced with a more muted color. It may not be the flashier costume Fall Guys has ever offered, but it should definitely serve as an indicator that the player wearing it has stuck around through some of the most trying times in the game's history.
Fall Guys has been open and honest with its community since the very beginning, and that can definitely be seen as part of the reason for its astronomical success. While it may seem like pandering to some, it is also great that Mediatonic offers compensation for when things don't go as planned. Sure, the costumes aren't that neat once everyone in the game has it, but an oversaturated costume is better than empty hands and a half-baked apology. Plus, now all Fall Guys old-timers can run around dressed as unicorns.
Next: Fall Guys Cheater Island Was a Secret Experiment Gone Hilariously Wrong
Source: Fall Guys
Source : Screen Rant
More