Fan Casting: 15 Actors Perfect For a Live Action Hercules
While a live-action version of Disney's Hercules has yet to be confirmed, here are 15 actors who would fit extremely well in the film.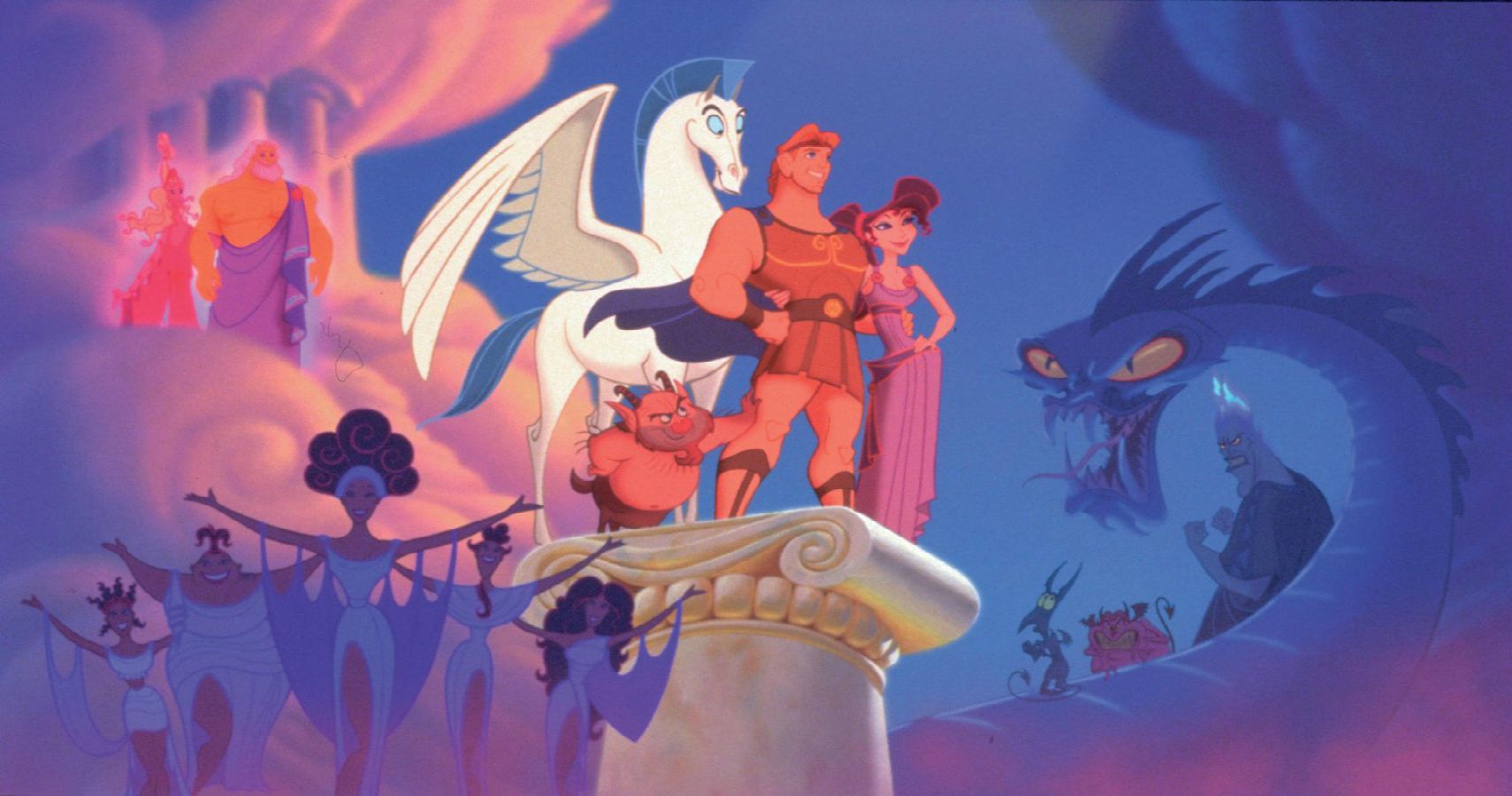 So far, Disney has resurrected 11 animated films—with more on the way—from their vault and reimagined them into live-action films. Hercules is now in line for a remake Hercules tells the mythical tale of the Greek legend who is raised by mortals after the failed attempt to end his life. The Disney musical brings audiences on a fantastical journey of Hercules' endeavor to rejoin his family on Mount Olympus and prove himself worthy as a God and a true hero. Because we just can't wait to hear who might be cast for the live-action Hercules, we decided to nominate a couple of renowned actors and actresses who would be a perfect fit for the collection of characters from this Disney film.
Updated May 9, 2020 By Amanda Bruce: Disney now has Dave Callaham (Wonder Woman: 1984) attached to write a script for the live-action version of Hercules, so casting the movie is only a matter of time. With that in mind, we've cast a few more roles for the story, though it's not yet clear if the movie will be another musical or not.
15 Hermes - Ludi Lin
Hermes is the messenger to the gods. Portrayals of the deity in live-action have ranged from him as an elderly wise man to a speedy child. In the animated version of Hercules, he falls somewhere in between. Mischievous, but able to keep the favor of more powerful gods, Hermes has to be both charming and capable, something Ludi Lin definitely is. He's appeared in a string of action roles, and this is one he could have some fun with.
14 Clio - Jasmine Cephas Jones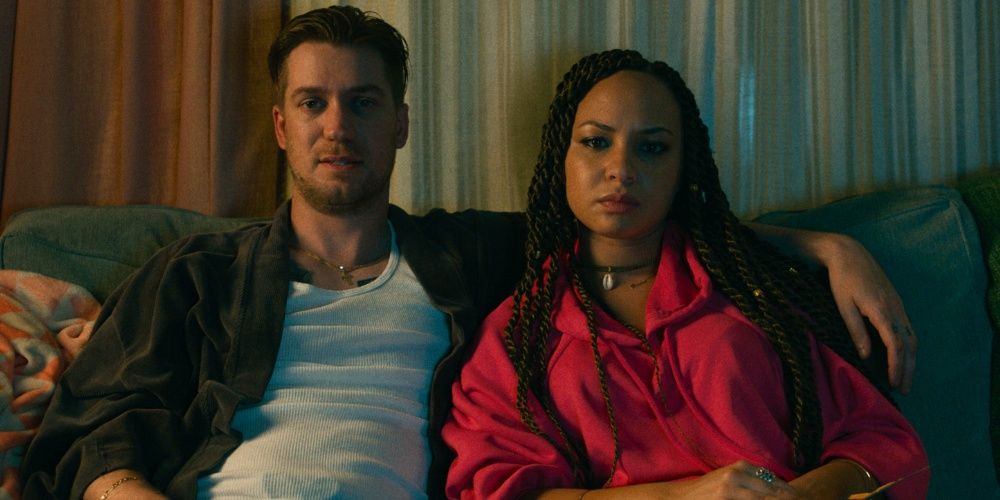 The Muses are a huge part of Disney's animated story. They act as a Greek chorus, voicing the thoughts of the audience, but also voicing the inner thoughts of a lot of the characters. While the Muses primarily work as a single group in the movie, they are each inspired by different deities of Greek myth. Clio is the Muse of history, which is fitting for Broadway veteran Jasmine Cephas Jones who is best known for her role as Peggy Schuyler in to modern audiences. She could certainly bring a dramatic flair to the character.
13 Melpomene - Amber Riley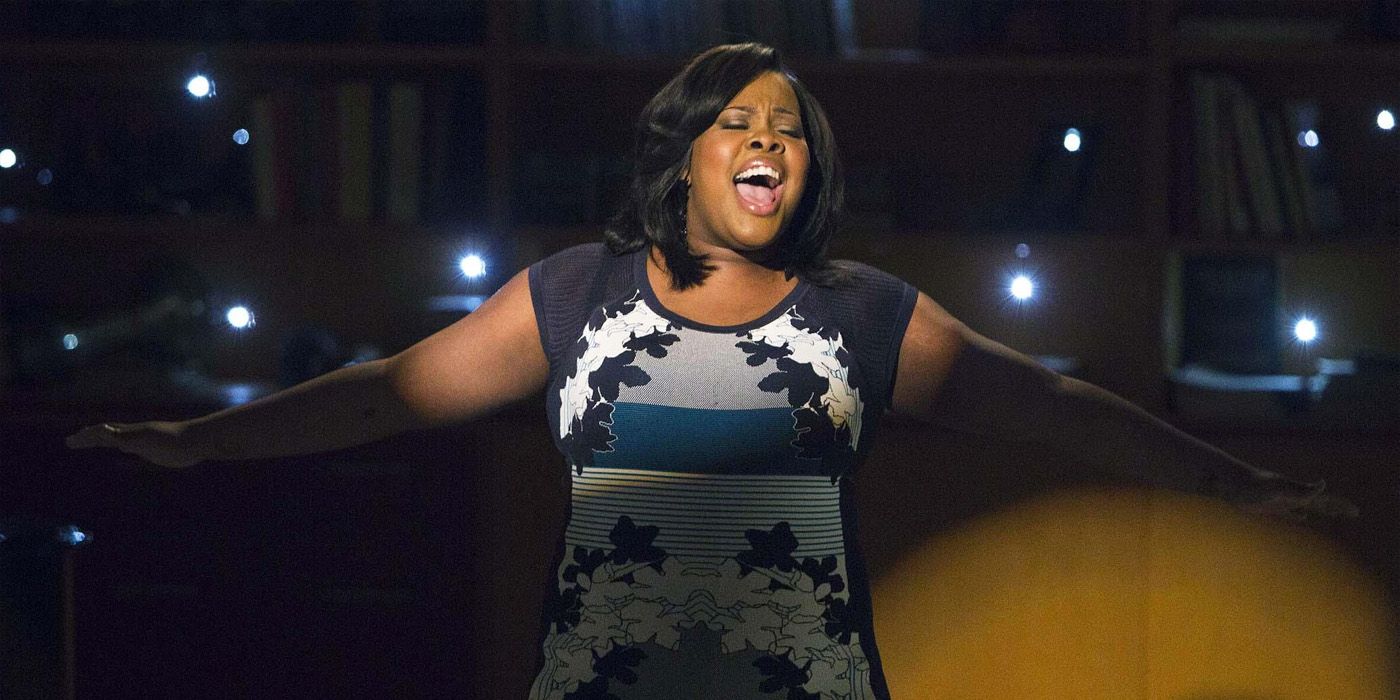 Melpomene is the Muse of tragedy. A big voice like Riley's is perfect for someone who would probably be prone to mournful ballads in a musical setting. If the team behind the live-action movies opts not to make the film a musical, but still include the Muses, Riley has more than proven her acting chops in projects like .
12 Terpsichore - Lizzo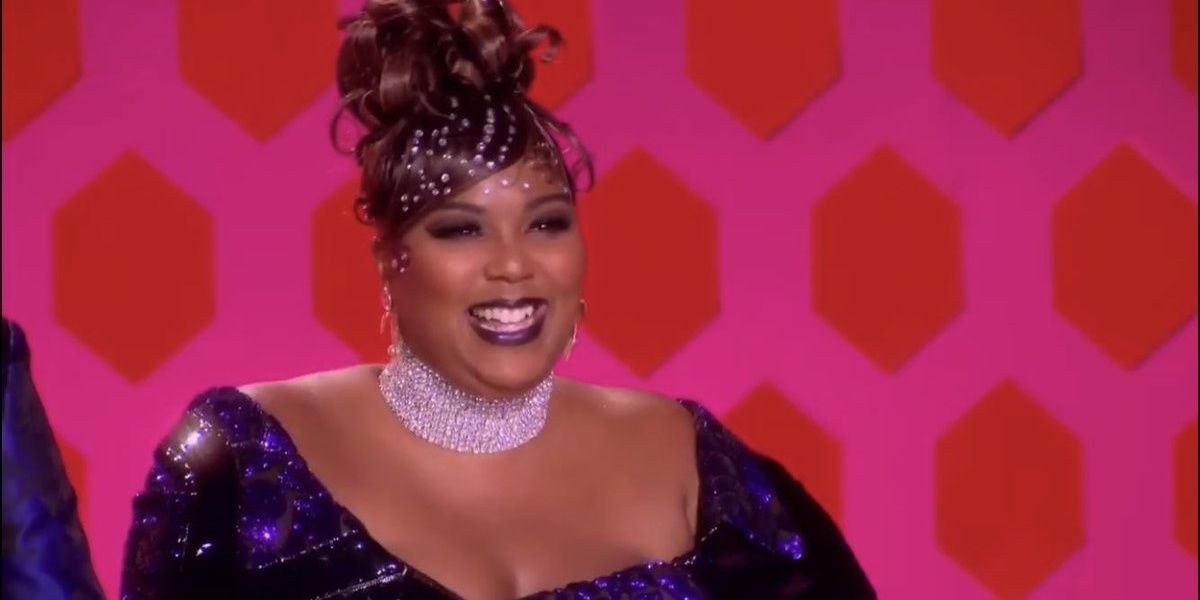 Lizzo doesn't have a ton of acting experience, but she's a born performer. Her vocal style is different from that of the Broadway voices amongst the rest of the Muses, providing for the possibility of a different sound for any music they provide for the soundtrack. Lizzo's energy, likewise, is perfect for the Muse of dance. She's the only one of the Muses to actually interact with Hercules in the animated series that follows the movie, teaching him how to dance, a sequence that would be great to replicate in the movie.
11 Thalia - Audra McDonald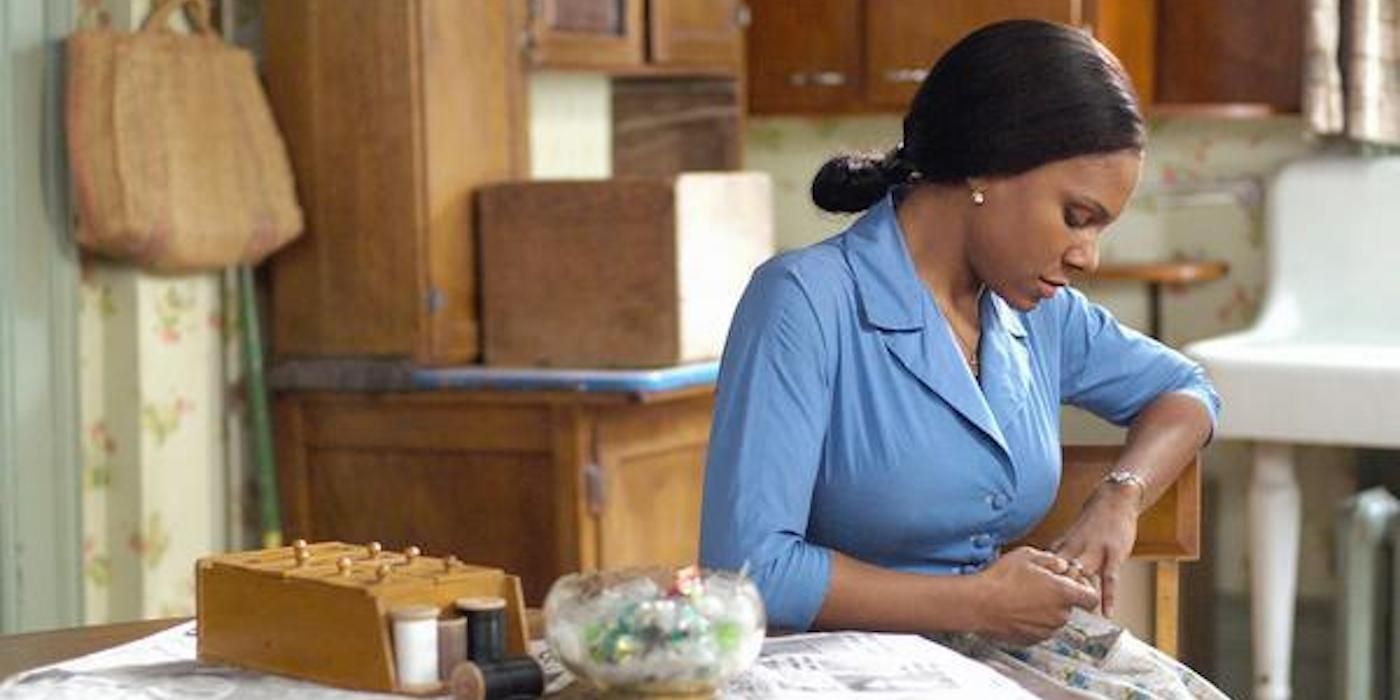 Of the five Muses, Thalia is the most mischievous. She loves to draw attention to herself, even if she's only getting attention from the audience. Part of that attention-seeking comes from her playing the trumpet, though she's not one of the Muses associated with music. Instead, she's the Muse of comedy. Someone with McDonald's experience on stage and screen would bring fantastic comedic timing to the character.
10 Hera - Kate Winslet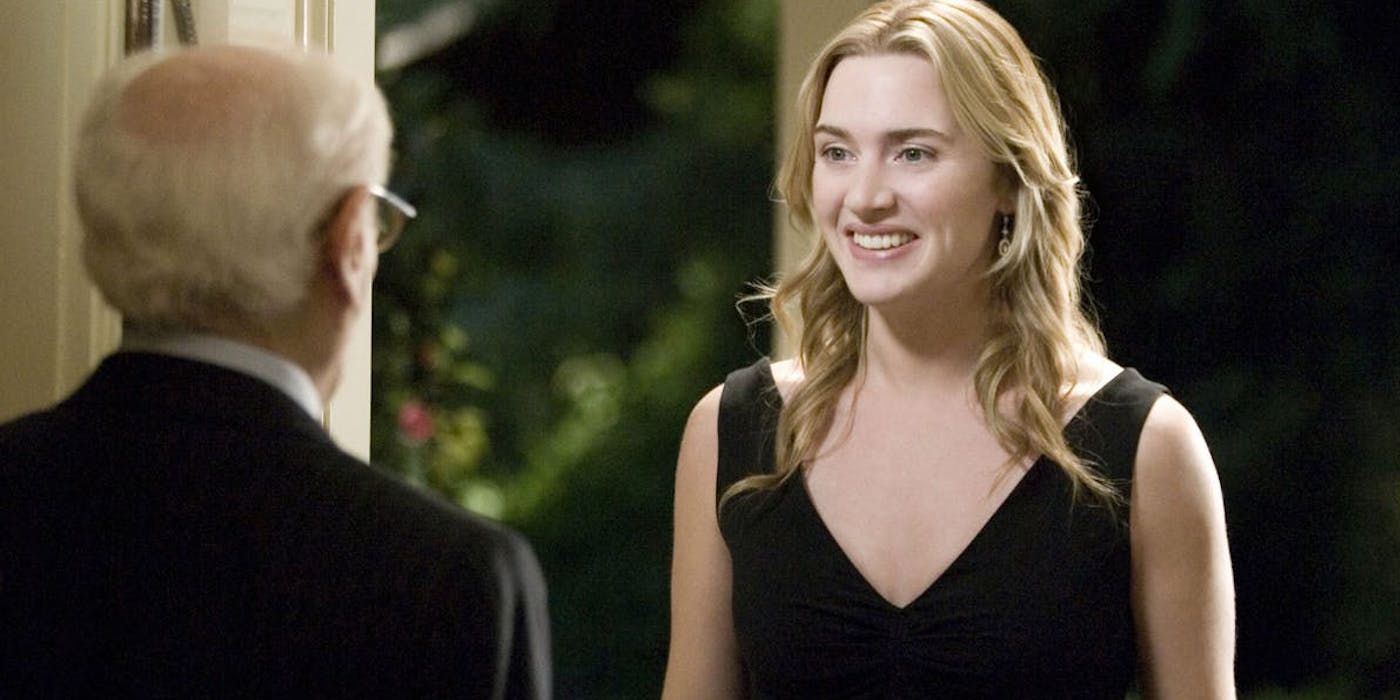 In the animated version, Hera (Hercules' mother and wife of Zeus), is grief-stricken when she sees her baby has been taken. In Greek Mythology she is known as the Queen of the Gods and the Goddess of Marriage & Birth. Kate Winslet is an English actress known for her poise and dexterity. She is a goddess in her own way, which is why she fits the role as Hera quite nicely.
9 Zeus - Sylvester Stallone
In the Ancient Greek religion, Zeus is known to be a God of the sky, with powers to control lightning and thunder. Chris Hemsworth would admittedly be a contender for this role considering his expertise in handling lightening, but there's another actor who we think is a better match to take on the role of Zeus. Sylvester Stallone is known for the series, among many other acclaimed roles. Not only does he have the physique for it, but Stallone's booming voice is exactly what fans would want coming from Zeus.
8 Calliope - Jennifer Hudson
It's been a while since we've seen Jennifer Hudson. It would be nice to see her in the spotlight again, taking on the role of the vivacious Calliope. Calliope is one of the Muses in Hercules (also a Goddess of the Arts and Proclaimer of Heroes). One of Hudson's latest film endeavors includes the 2018 feature-length film, All Rise. Although Hudson's own rise to fame started on American Idol, she received numerous awards (namely an Academy Award and Golden Globe) for Best Supporting Actress in her role in the 2006 musical Dreamgirls. So, listening to Hudson belt out "Zero to Hero" in a live-action Hercules film is guaranteed to give audiences chills.
7 Pain - Jonah Hill
In the animated film, Pain is the round, pink creature whose job is to do Hades' bidding. In cahoots with his buddy, Panic, Pain takes on half-witted tasks for his master. The first trial assigned to him is to get rid of the baby Hercules. When that fails, he and Panic are reassigned to fool Hercules into what is essentially a death trap with the giant three-headed monster... which also fails.
Jonah Hill has taken on a variety of acting gigs. He has shown off his talents as in actor primarily in comedic roles, but he has proven himself worthy of impersonating more malicious characters as well (such as his role as Donnie in ). Both of these impersonating traits make him an ideal choice to play one of Hades' cronies.
6 Panic - Michael Cera
Panic is another one of Hades' dim-witted servants. Staying true to his name, Panic is in a seemingly constant state of fear. His character is also notably awkward, which brings in a certain actor to mind. Michael Cera is truly a great actor. He has taken on acting ventures for both television and film, and his appearance is widely praised in every each one. Cera is also known for his timid and floundering persona, which is why he is a prime candidate to pick up the role of Panic in a live-action Hercules.
5 Hades - Robert Downey Jr.
It would be hard to picture anyone besides the legendary James Woods take on the role of Hades, Lord of the Dead. However, Robert Downey Jr. has that subtle comedic flair that would work perfectly for the Disney villain. While Downey is known for his leading man roles, such as his takes on Iron Man and Sherlock Holmes, he has definitely proven he can expose a more ruthless veneer. Hades' goal is to ruin Zeus and his son Hercules so that, naturally, he can rule the world. It would be fascinating to see Downey take on the role of a villain for a refreshing change of pace.
4 Phil - Danny Devito
This might be breaking the rules a little bit, but most fans would agree, it would be nearly impossible to replace Phil with another actor other. Danny Devito is the original voice of the billy goat cartoon, and there's no reason why he should be recast for the live-action remake. Devito's personality and tact are what made Phil such a lovable, albeit, frustrating sidekick.
3 Meg - Natalie Portman
Megara (her friends call her Meg) is the unabashed love interest to the Greek god. She, however, has an alliance with Hades, who we know is out to destroy Hercules. Despite this, Meg remains an independent girl who refuses to be the damsel in distress.
There's just something about Natalie's definitive attitude that seems like she would take on Megara's personality effortlessly. Portman has had monumental success as an actress starring in films such as Star Wars, V For Vendetta, Black Swan, and even in romcoms such as . There's no role that this woman can't take on, so why not add a Disney fan-favorite to the list?
2 Young Hercules - Tom Holland
While Tom Holland isn't known for his singing roles (unless you count his "Umbrella"), it's still easy to picture Holland as a young Hercules. Like the young hero, Holland seems to be accident-prone (especially when it comes to Marvel secrets), but his wide-eyed ambition and humble pride coincide with the young Disney character perfectly. Who wouldn't want to see Holland in a live-action Disney film?
1 Hercules - Chris Pratt
While it may not seem to be the obvious choice, Chris Pratt as the mighty Hercules could bring in some modern flair to this ancient tale. Pratt has that happy-go-lucky attitude that could bring a whole new depth to the Greek God. Besides his role as Star-Lord in the MCU, Pratt lends his voice to another Disney film, Onward. Set in a fantasy world that follows two teen elf brothers on their quest to discover magic, Pratt features with his MCU co-star, Tom Holland. Maybe the two could discuss playing the role of Hercules next (hint, hint).
NEXT: Disney's Live-Action Remakes Ranked, Worst To Best
Source : Screen Rant
More