Friends: How Joey's Best Man Speech At Ross' Wedding Created A Plot Hole
Friends has many plot holes, among those one Joey created during his best man speech at Ross' rehearsal dinner in London. Here's how it happened.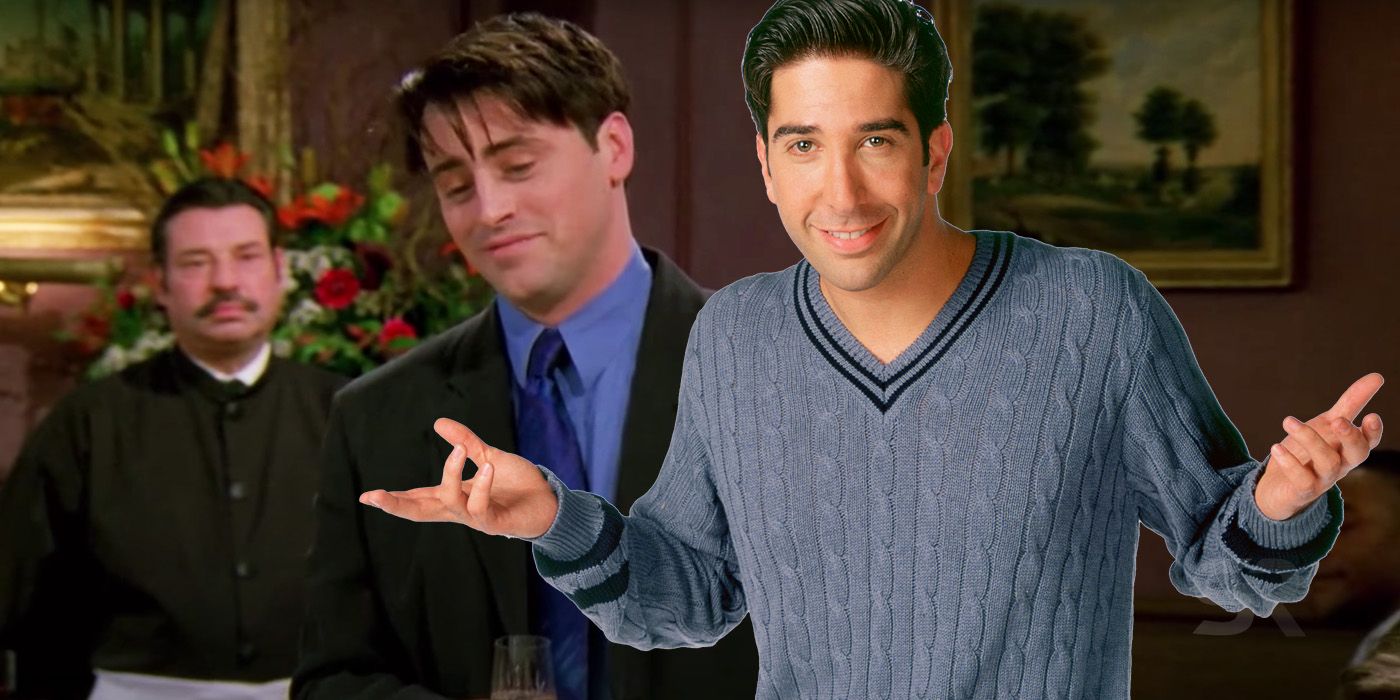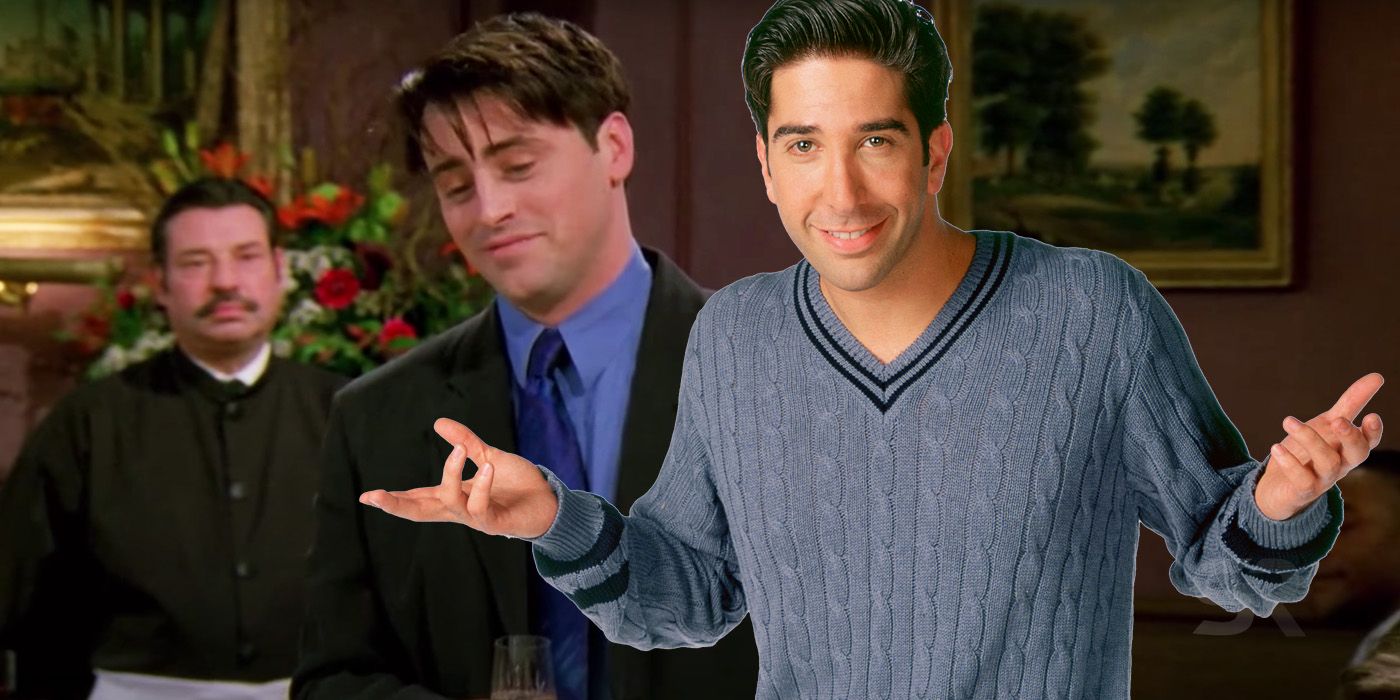 has a couple of plot holes and inconsistencies, and Joey ended up creating one when he gave a speech during Ross and Emily's rehearsal dinner. Created by David Crane and Marta Kauffman, Friends debuted in 1994 and had a very successful run of 10 seasons, to the point where it's regarded as one of the greatest TV shows of all time. Friends' fanbase grew in recent years thanks to its time at Netflix, and fans are now waiting for its new home, HBO Max, to launch.
Friends followed six young adults living in New York City and doing their best to navigate through life in the big city and everything adulthood threw their way. Phoebe, Joey, Monica, Chandler, Rachel, and Ross went through many ups and downs in 10 seasons, including a couple of weddings, most of them courtesy of Ross. When he was about to marry Emily in London, the group (except for Phoebe and Rachel, though the latter flew there at the last minute) was by his side, and Joey was his best man – or "the worst best man".
Related: The One Friends Episode That Suggests Joey Is Actually Smart
Joey wasn't counting on getting homesick when in London, and it showed in his best man speech at the rehearsal dinner, with which he also created a plot hole.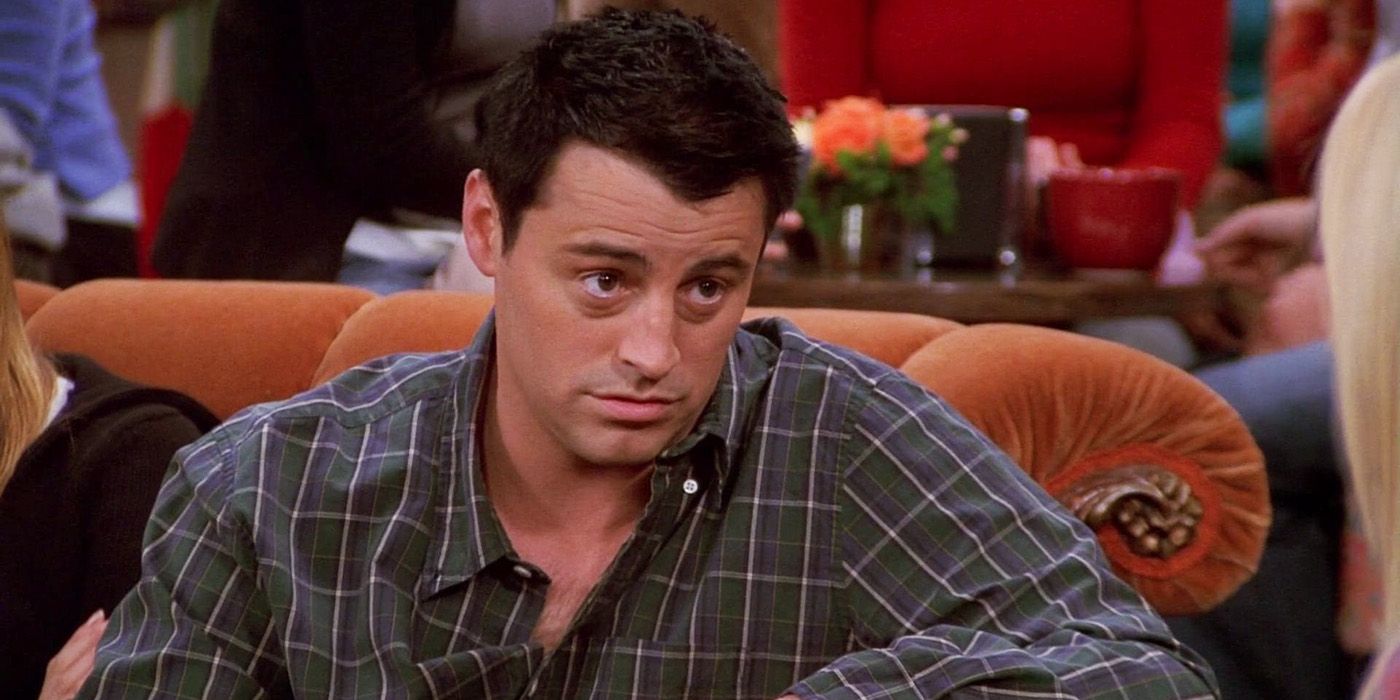 In season 4's episode "The One with Ross' Wedding", the group prepares for Ross and Emily's wedding, as they decide to move forward with it even though Emily's dream venue wasn't ready yet. Meanwhile, Joey began to struggle with homesickness after calling Phoebe and watching Cheers, which translated to his best man speech later on. At the rehearsal dinner, Joey congratulates the couple and begins to talk about how he met Ross before he's struck by a wave of nostalgia over his home city. Joey says he "first met Ross at this coffee house back in New York", but an earlier episode showed that wasn't true.
Season 3's episode "The One With The Flashback", takes a look back at the lives of the group way before the pilot episode. In it, Central Perk wasn't a coffee house but a bar where they all hung out (just like they did in Central Perk back in the present). After Mr. Heckles sent Chandler's new roommate away, he ended up accepting Joey, and they quickly bonded over their love for Baywatch and beer. Later, Phoebe, Ross, Monica, Chandler, and Joey met at the bar and Ross told them that Carol is a lesbian, with Joey replying "cool!" before they realized they hadn't been introduced yet. Although the bar later became a coffee house, Joey and Ross met when it was still a bar, and so what he said in his speech creates a minor plot hole. has many inconsistencies, including how they all met, but this might be one of the smallest and most harmless ones.
Next: Friends: Chandler Forgets That He Loves Monica
Source : Screen Rant
More