Galaxy S21 Vs. S21+ Vs: S21 Ultra: Samsung Phone Differences Explained
Samsung makes three models of its new Galaxy S21 flagship, but which one has the screen size, battery, and cameras that are best for your use?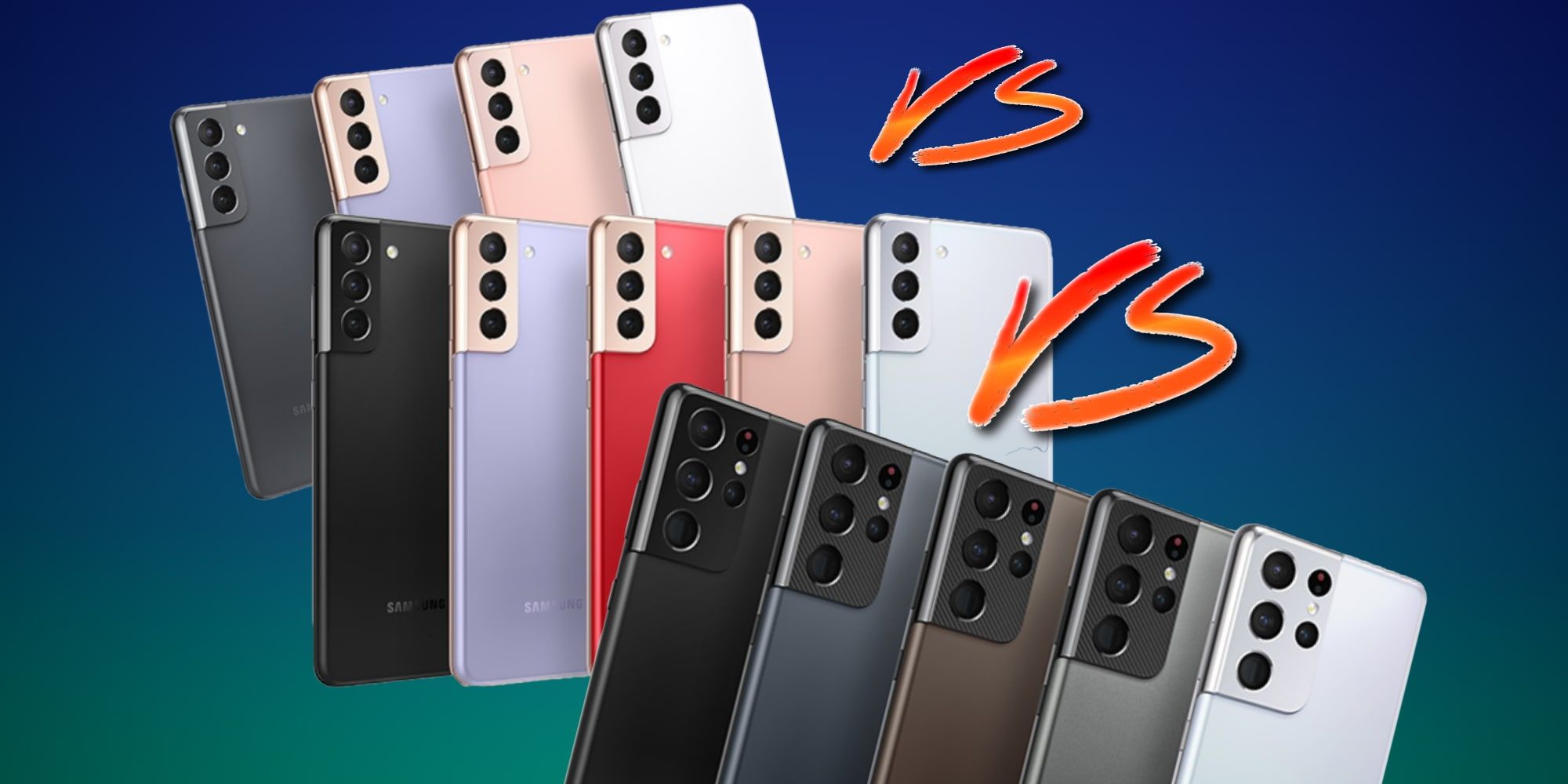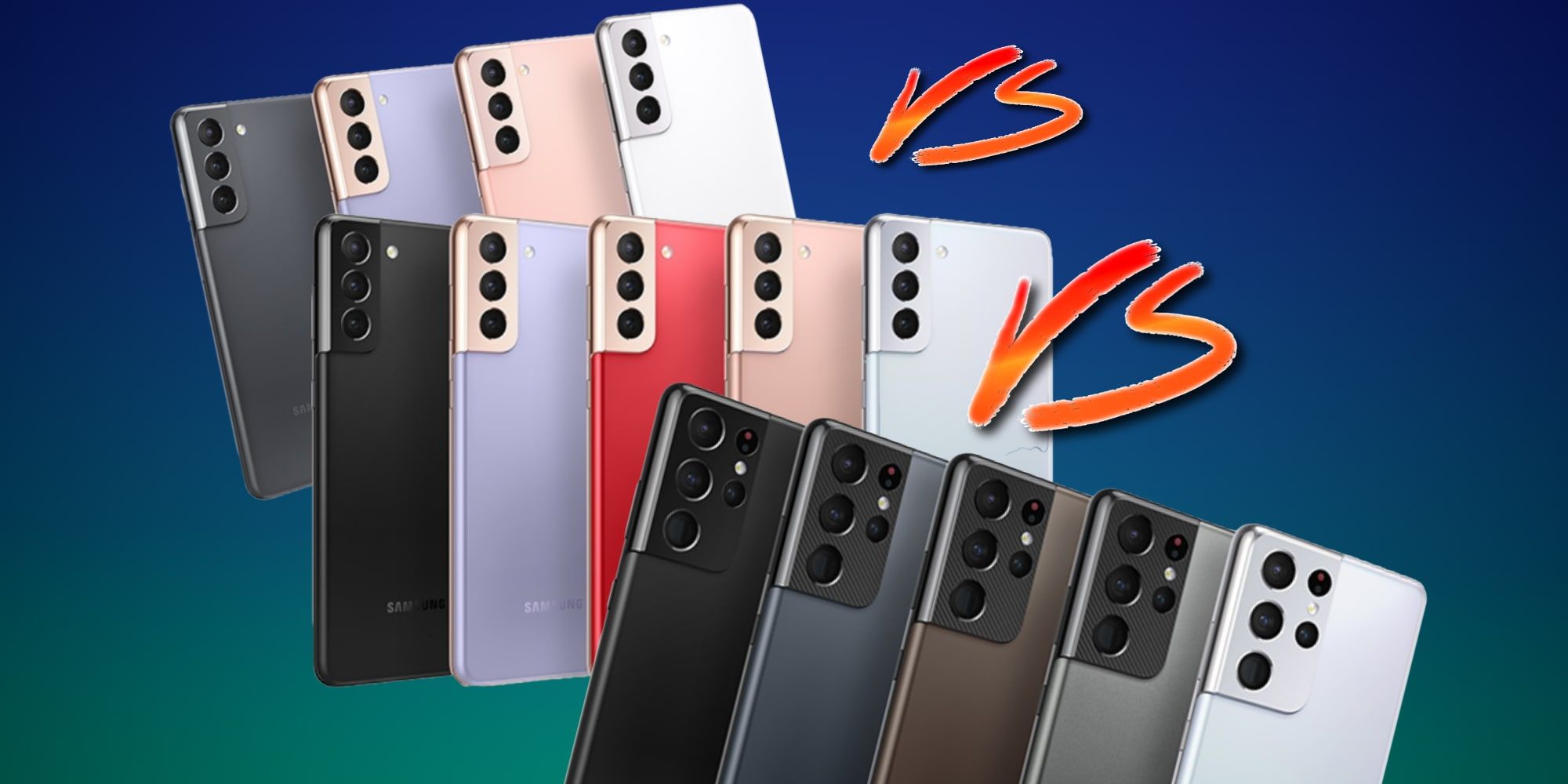 launched its newest Galaxy S-series phones recently, with three models: the Galaxy S21, S21+, and S21 Ultra. The screens range in size from 6.2 inches to 6.8 inches and, of course, the devices come at a range of prices to fit different budgets. Samsung phones are known for incorporating the latest technology and offering bright, sharp displays — and these latest models continue that tradition. Any one of these phones makes a good purchase, but choosing the right one for each individual depends on how it will be used.
Samsung is a prolific company, historically producing two flagships each year and adding specialty folding smartphones to its portfolio in recent years, arguably meaning it produced three flagships in 2020. The Galaxy S-series arrives in the first quarter each year, followed by the Galaxy Note models in the fourth quarter. That means the Galaxy smartphone line typically gets updates multiple times each a year, while manufacturers like Apple unveil one new flagship annually. In 2020, there were rumors that Samsung would discontinue the Galaxy Note line, instead adding its iconic S Pen to the Galaxy S21 and upcoming Galaxy Z Fold 3.
Related: Galaxy S21 Series Vs. Galaxy S20 Series: What's New & Different?
The first part of that rumor has proven partly true, with the Samsung Galaxy S21 Ultra supporting the S pen, although it isn't included as standard and it can't be stored inside the phone. However, this is one of many features that sets the most expensive Galaxy S21 apart from its siblings. The pricing of the three models is $800 for the Galaxy S21 with a 6.2-inch display, $1000 for the S21+ with the 6.7-inch display, and $1,200 for the S21 Ultra with the largest, 6.8-inch display. Each $200 increase provides a larger screen and larger battery, although the two lower-priced models are nearly identical beyond size and battery capacity. The Galaxy S21 and S21+ each have Full High Definition resolutions and 48Hz to 120Hz dynamic refresh rates, while the S21 Ultra packs 77 percent more pixels in with its Quad High Definition display and increases the dynamic refresh range, allowing as low as 10Hz, which stretches battery life even further. The capacity is a huge 5,000mAh, so this phone should eliminate any worry about the battery getting low in the evening. Samsung claims each of the three models will provide a full day of use and more.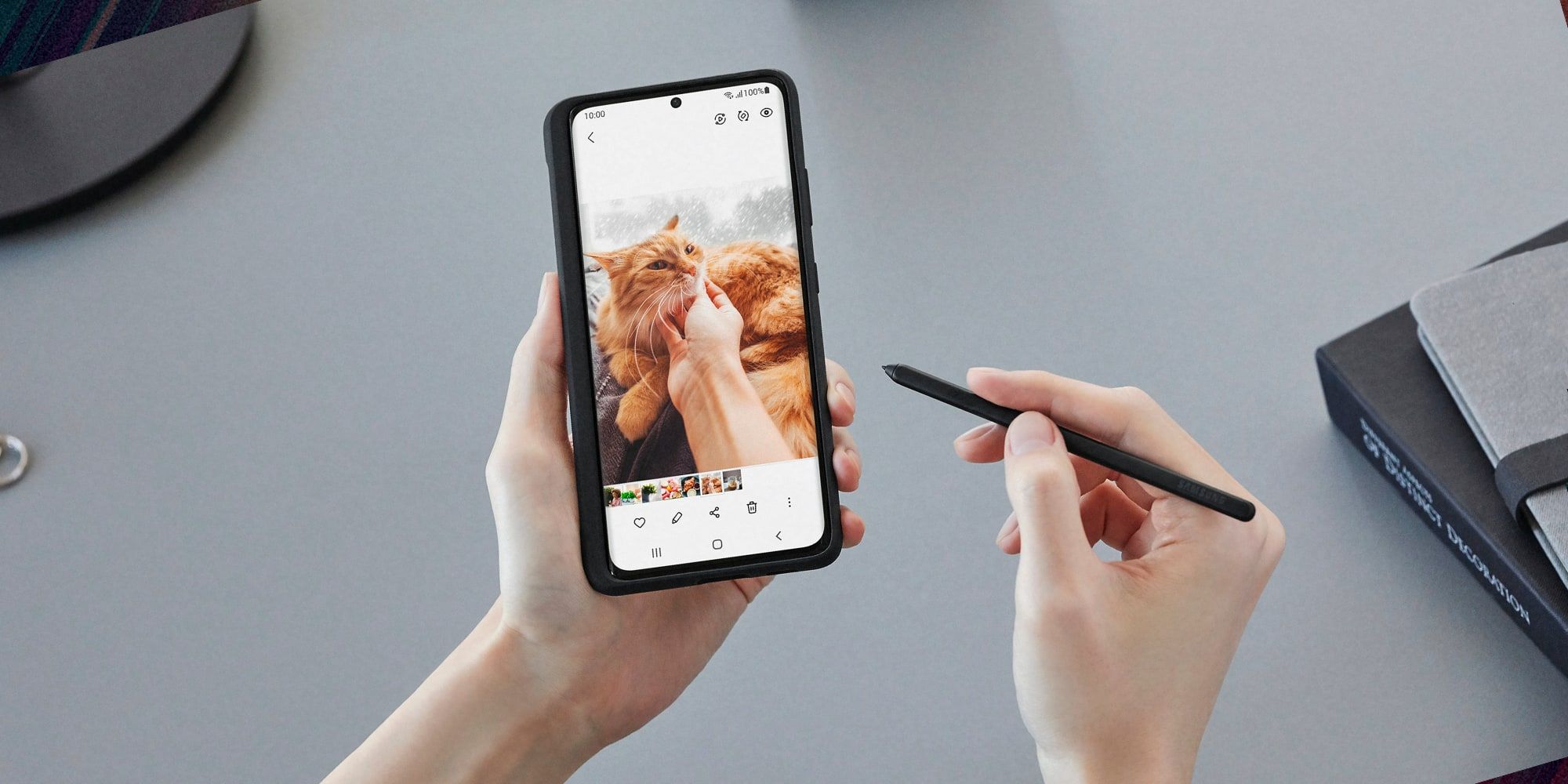 The Samsung Galaxy S21 Ultra will definitely be the choice for anyone that places photography high on the list of priorities for a smartphone. It has the super high-resolution 108-megapixel main camera that allows up to 100x zoom, as well as two optical zoom cameras at 3x and 10x. This allows the perfect clarity that can be achieved with true telephoto lenses that many find lacking in digital zoom, while still providing the option for Space Zoom for those moments when getting closer is important, such as a rare bird sighting or capturing a shockingly detailed moon photo with a smartphone. The Galaxy S21 Ultra also includes an option for 512 gigabytes of storage and up to 16 gigabytes of memory, so power users may opt for the most expensive model to allow the most performance and capacity.
If the Galaxy Ultra is more expensive than desired, the Galaxy S21 and S21+ are quite similar to the larger phone. They share the same fast Qualcomm Snapdragon 888 processor, overall styling, super-strong Gorilla Glass Victus screens, and IP68 water resistance. These are great phones. The S21+ has a 6.7-inch screen so it will satisfy those looking for a larger display and a larger battery, at 4,800mAh compared to the standard S21's 4,000mAh. Some may find the smaller size of the Galaxy S21 to be preferable and battery life is still expected to last all day, so it makes a good choice for those less concerned about the camera. The Galaxy S21 and S21+ do still have up to 30x zoom via the 64-megapixel zoom camera. All three models have the same wide-angle camera with 12-megapixel resolution. Picking the right Samsung smartphone depends on budget and usage, but any of the three will provide a very satisfying experience.
Next: Galaxy S21 Vs. iPhone 12: How Samsung & Apple's $799 Phones Compare
Source: Samsung
Source : Screen Rant
More