Godzilla: Why Rodan Chose Ghidorah's Side In King Of The Monsters
King of the Monsters put Rodan on Ghidorah's side, instead of teaming him up with his old ally, Godzilla. Here's why this decision was made.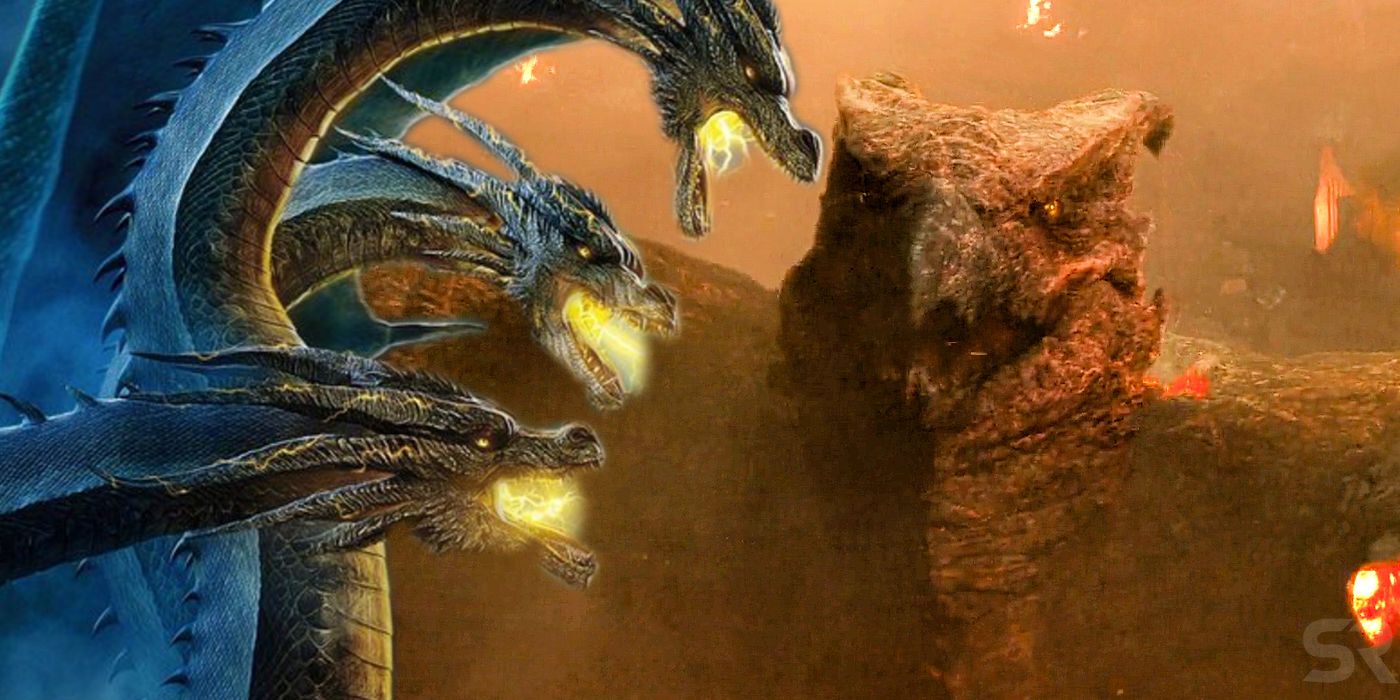 In Godzilla: King of the Monsters, Rodan fought on Ghidorah's side and opposed Godzilla and Mothra - why? Traditionally, Rodan is portrayed as one of Godzilla's most reliable allies, but the MonsterVerse has so far sidestepped this relationship. Rodan doesn't even get to meet Godzilla until the movie's final scene, when all four Titans battle each other in Boston.
In Godzilla: King of the Monsters, the winged Titan emerges from his volcano after being awakened by the movie's villains. Shortly afterward, Rodan finds himself in conflict with King Ghidorah. The two engage in a fierce but brief struggle, with Ghidorah emerging victorious. After the fight, Rodan is seen with Ghidorah, who he has now accepted as the King of the Monsters - contrary to the Orca's call. Later, Rodan helps his new master by stopping Mothra from helping Godzilla. Rodan is badly wounded by Mothra, but he survives the fight to witness Ghidorah's defeat at the hands of Godzilla. Rodan, who is soon joined by Behemoth, Scylla, Methuselah, and the third M.U.T.O., bows down to Godzilla, who has replaced "The False King" as the alpha of the Titans.
So why did the movie decide to team Rodan with Ghidorah? Godzilla: King of the Monsters director Mike Dougherty explained during a watch party that having Rodan side with Godzilla was actually their original plan. This idea was abandoned, however, because it was decided that having Godzilla, Rodan, and Mothra gang up on Ghidorah in a 3-on-1 match-up would have been unfair. Also, Doughterty pointed out that this fight has been done before, referring to Ghidorah, the Three-Headed Monster from 1964, the film that introduced Ghidorah and also the first movie in which Godzilla and Rodan shared the screen. In this movie, Mothra shamed Godzilla and Rodan into helping her drive off Ghidorah.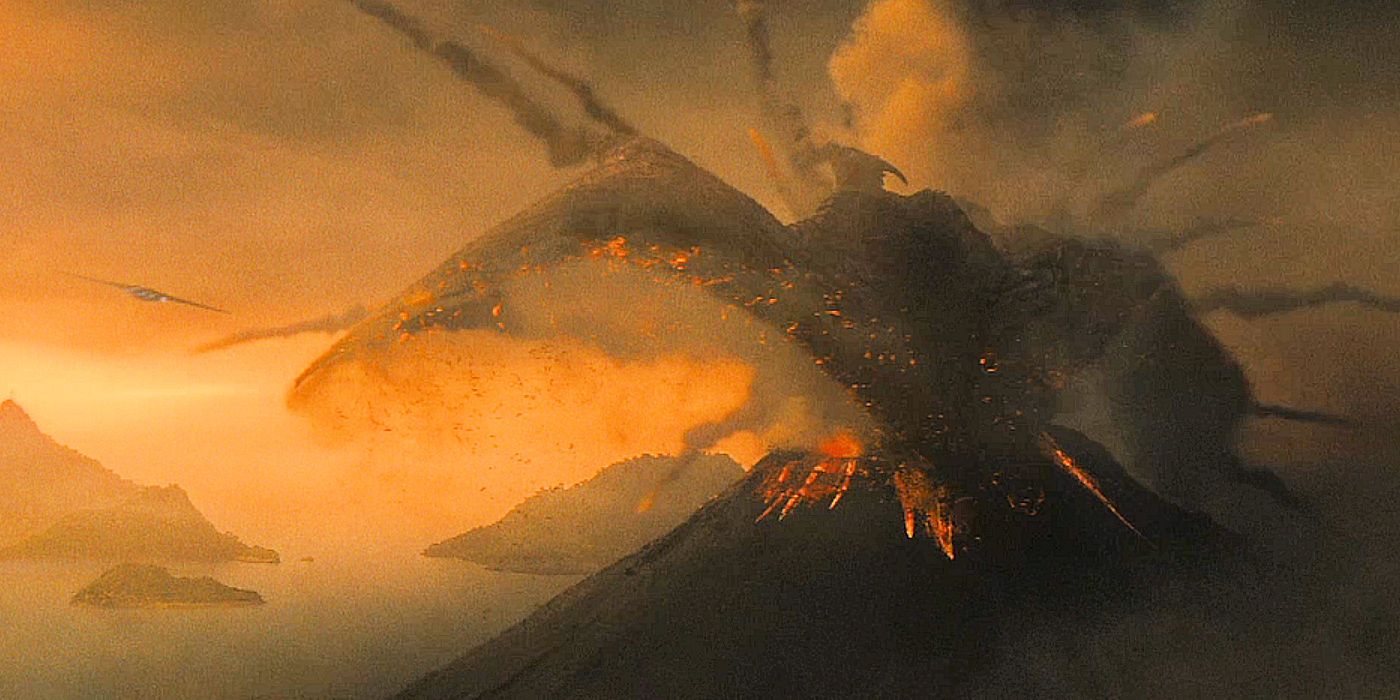 Rodan also fought alongside Godzilla in Invasion of Astro-Monster, Destroy All Monsters, and he used his life essence to bring Godzilla back from the brink of death in Godzilla vs. Mechagodzilla II. So over the years, Godzilla and Rodan have evolved into Toho's most iconic giant monster team-up. It's worth noting that before King of the Monsters, Rodan had never willingly helped the main villain.  The only time he wasn't Godzilla's ally was in Godzilla: Final Wars, when he was mind-controlled by aliens.
It was disappointing that their relationship from the classic Toho movies wasn't adapted for Rodan's MonsterVerse debut. It certainly would have been fun to see Rodan swoop in and dive-bomb Ghidorah again, but at the same time, it's true that Rodan fighting Ghidorah would have tipped the scales too much in Godzilla's favor, making the film's final showdown grossly unfair. With Ghidorah being left at a severe disadvantage, the fight would have been understandably less exciting.
As much as fans would love to have seen Godzilla and Rodan fight on the same side, it was simply not to be. But, that doesn't mean it won't happen. Unlike Ghidorah and Mothra, Rodan survived the movie. The film's ending set up a future team-up between the two. That means that if  - or some other MonsterVerse film - he could finally work with Godzilla to defeat the enemy.
More: How Godzilla vs Kong Can Bring Back Mothra, Rodan & Ghidorah
Source : Screen Rant
More