Gord Revealed As Dark Fantasy Game By Witcher 3 Producer In Trailer
A dark, procedurally generated world is coming in the form of Gord, a new dark fantasy adventure game from former CD Project Red producer Stan Just.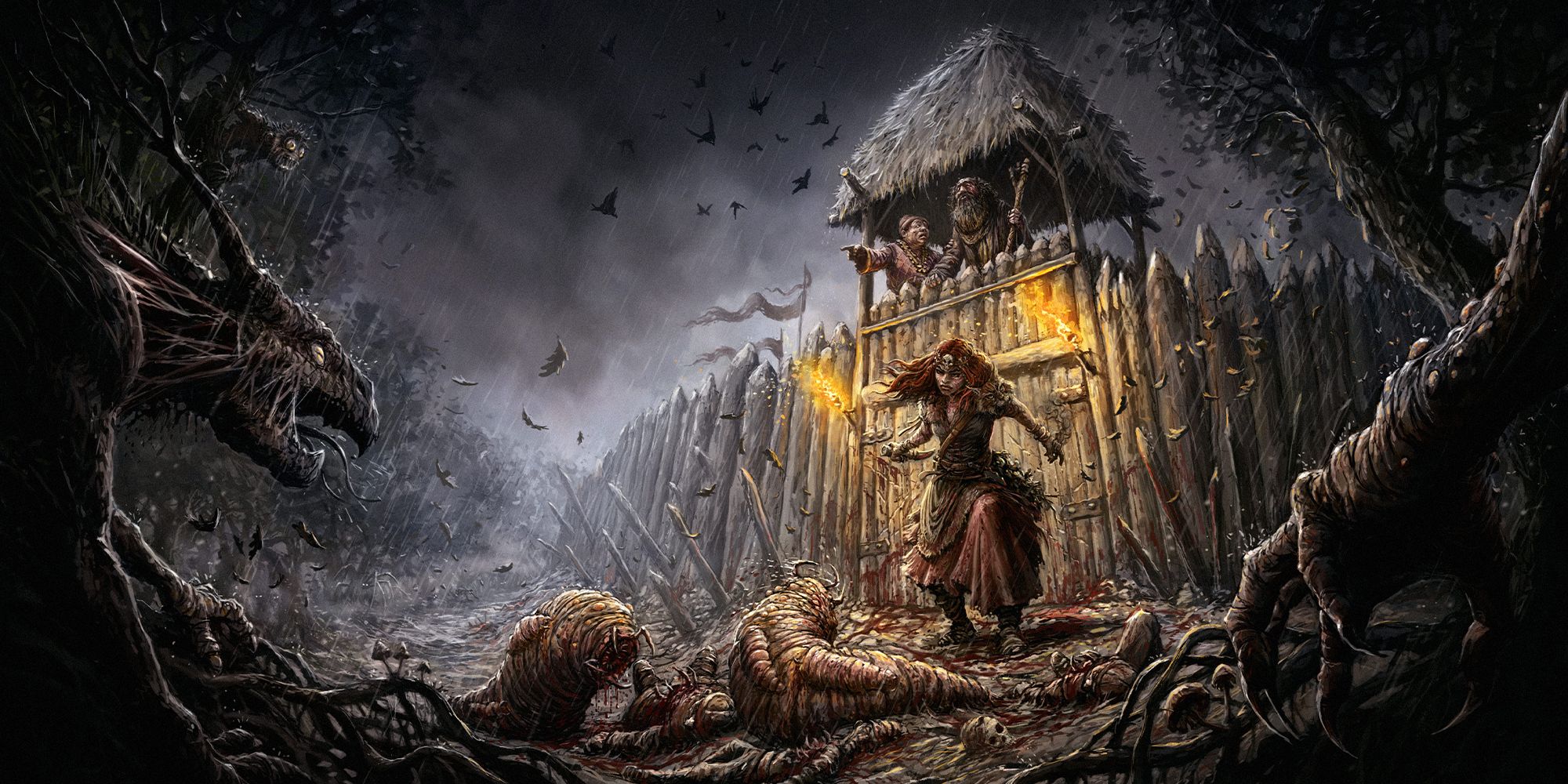 The dark, procedurally generated world of Gord, a new dark fantasy adventure game by ex-CD Projekt Red producer Stan Just, is coming in 2022. The newly revealed title comes from indie studio Covenant, founded by Just in 2020, and a new trailer promises that the newly minted developer's first outing will be an ambitious and bloody one.
During Stan Just's time at CD Projekt Red, he helped produce the , and his was one of several mid-to-high-level departures from the Polish developer in the years leading up to Cyberpunk 2077's controversial launch. Before CDPR, Just was also a producer at 11 Bit Studios, which developed survival city-builder Frostpunk and published shopkeeping rogue-lite Moonlighter.
Gord is a single-player city-building action game set in an original dark fantasy environment inspired by Slavic folklore. Players assume the role of a king's steward tasked with conquering the wildlands. From the start, players will control unique characters to grow and expand their new home, known in-game as a gord. Gords can grow from a fledgling settlement to a fortified fortress; however, players will have to manage the settlers' Sanity and Burdens. Sanity represents the settlers' mental state in the gord, while Burdens are the accumulated traumatic events a subject faces. Traumatic events, such as the death of a loved one or bleeding on the battlefield, will affect a settler's Sanity and add a Burden a la Darkest Dungeon. Burdens accumulate during the game after specific events, eventually leading to a settler suffering either a physical or mental Breakdown when a settler reaches their limit.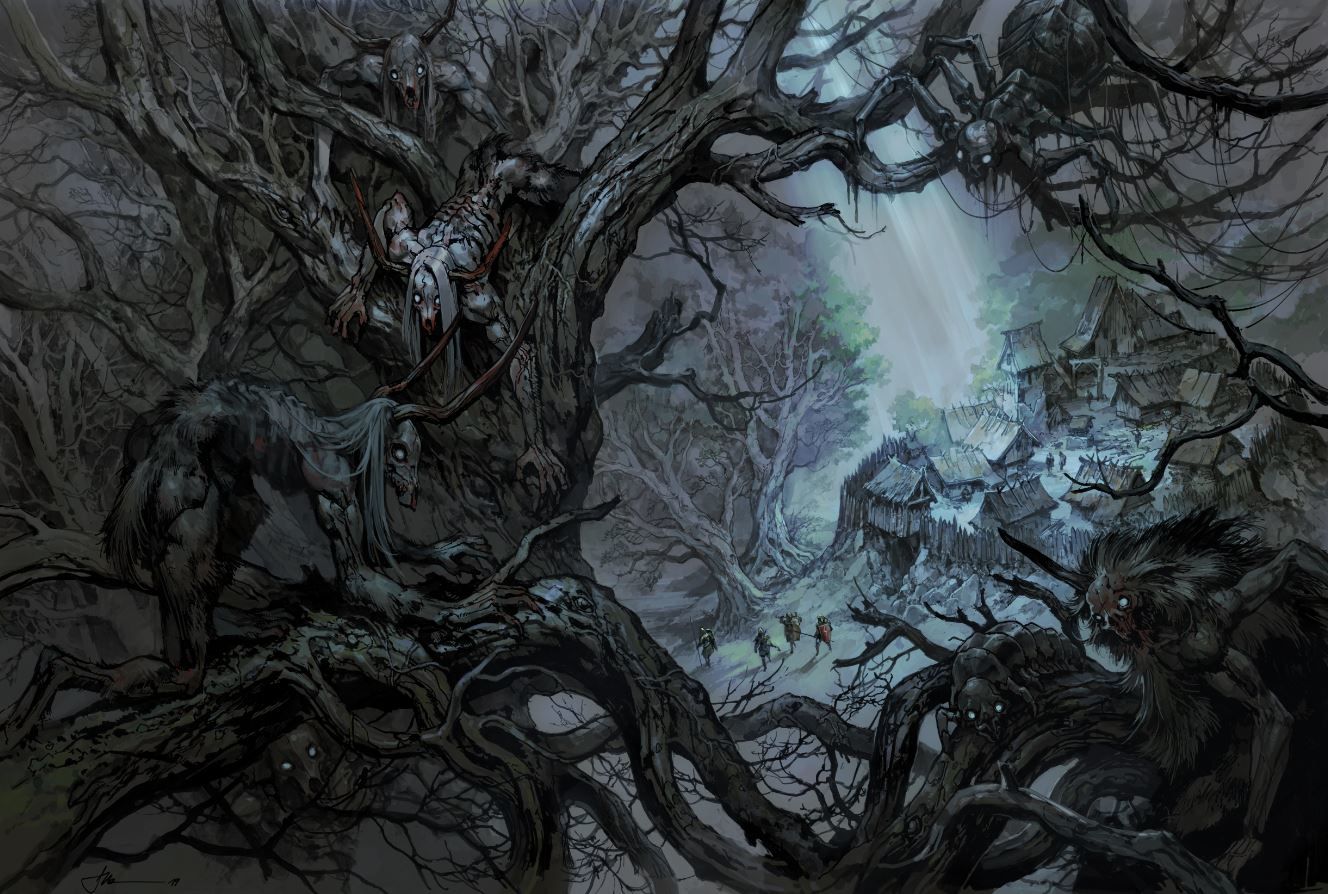 The game will feature two modes, Custom Scenarios and a story-driven campaign. Custom Scenarios are procedurally generated worlds with customizable parameters for players to choose from, like enemy types, difficulty, and even the weather. They are designed to last one to four hours long and features different events that occur, such as enemy tribe raids, monster attacks and more. Both modes will feature AI-driven side quests that take players away from the gord and into the dangerous wilderness. Quests will range from taking down legendary creatures to discovering the secrets from the past. Lore in the world is conveyed through NPCs and torn pages of The Chronicle, which players can find hidden throughout the world.
In addition to the city-building and management of Gord, players can control combat units. The main combat units are Spearman, Axeman and Archer, offering two types of attacks to combat the different enemy types in the game. Later, players will be able to use Incantations, spells that can be used both offensive and defensively. Currently, the game is planned to release sometime in 2022 on Steam, and Covenant is considering using Steam's Early Access to gauge feedback before the full release.
Next: Cyberpunk 2077's Night City Looks Much Better With Darker Lighting Mod
Gord will be available on PC in 2022.
Source : Screen Rant
More