Guardians of the Galaxy Director Reveals Stan Lee's Original Cameo
Guardians of the Galaxy director James Gunn reveals what Stan Lee's original cameo was for the movie and why they decided to change it.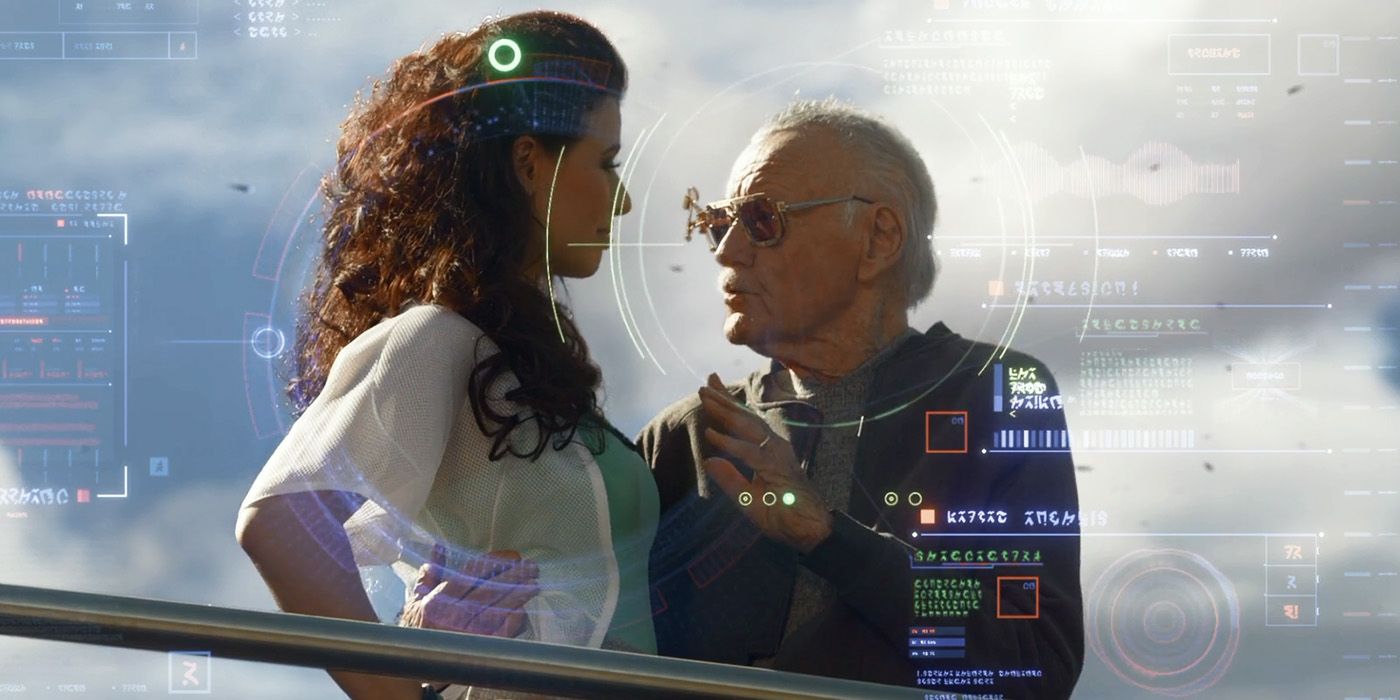 Stan Lee was going to have a very different cameo in , but director James Gunn decided to change it. Having created some of the most beloved Marvel characters, the prolific comic book writer is well regarded in the industry. But aside from his day job, he also immensely enjoyed making his signature cameos. Since its inception in 2008, Lee appeared in every MCU film until his death in 2018.
Released in 2014 as part of Phase 2, Gunn's Guardians of the Galaxy was a big risk for Marvel Studios. It was the first new property to debut outside of the original six Avengers. It was also very different from the typical Earth-bound stories in the franchise at that point, except for the Thor films. Finally, it has some of the most bizarre characters with Groot and Rocket Raccoon. Fortunately, everything paid off; is regarded as one of the best movies from the franchise, and its heroes continue to be fan favorites. Despite its relatively new setting and players, one thing remained constant — it still had a Stan Lee cameo.
But as Gunn recently talked about on his Twitter, it was supposed to be different. As it turned out, he was going to be one of the boxed trophies owned by the Collector, who gives Groot the middle finger. The filmmaker decided to change it because it felt like there was too much going on in that Guardians of the Galaxy scene. Check out his full reply below:
Gunn's comment came after he was tagged in a supposed trivia about that scene. It claimed that Lee's cameo was changed because of a mandate by Disney, which the director effectively debunked. That said, it's also not outside the realm of possibility that the House of Mouse would be opposed to the idea in Guardians of the Galaxy considering that it's been adamant about sticking to their family-friendly approach to projects. However, things are changing as it seems like they're starting to be more flexible with this regard — at least when it comes to the MCU. is confirmed to be Rated R when it officially releases under Marvel Studios. Aside from that, The Falcon and the Winter Soldier which streams on Disney+ has some gruesome fight scenes which aren't PG material.
The change doesn't really have any narrative impact on the Guardians of the Galaxy, which is what's important. For the most part, Lee's cameos have been fun and quirky. While the MCU is known for preserving its continuity, it's clear that his appearances do not have any rhyme or reason; instead, it's more about what can be the most memorable and how it can work logistically.
More: Why Bucky Didn't Wear A Suit For Iron Man's Endgame Funeral
Source: James Gunn
Source : Screen Rant
More