Halo Infinite Multiplayer Will Officially Be Free-To-Play
Halo Infinite's multiplayer suite will be free to play, a huge shakeup for the franchise that has traditionally been a reason to pay for Xbox Live.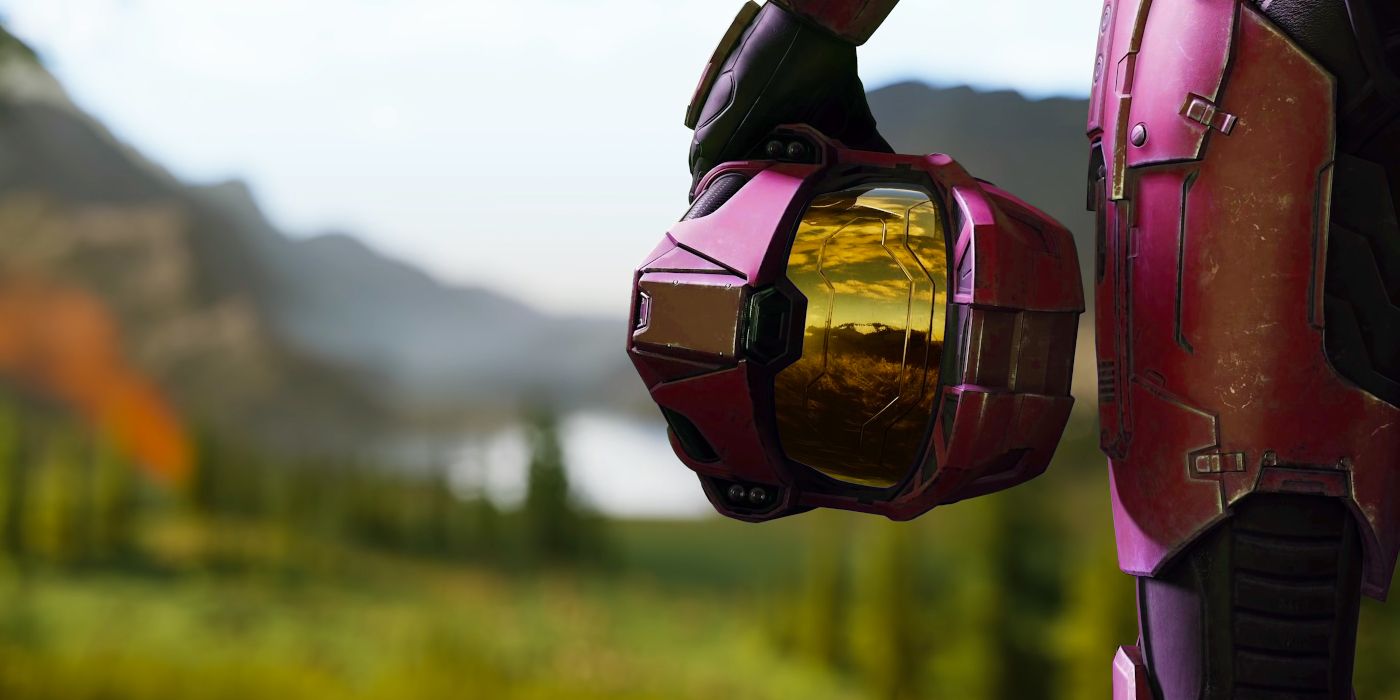 After leaking onto the internet earlier this week, 343 Industries has confirmed that 's multiplayer component will be a free-to-play experience targeting 120fps gameplay on Xbox Series X. Halo multiplayer has traditionally been one of the killer apps of Xbox Live, an experience that brings people to the console and the online subscription service in droves. After creating a wave of console LAN parties before the days of online multiplayer, the Halo franchise invented the modern concept of matchmaking and stood atop the deathmatch mountain for years. It's only in recent years that its position has wavered thanks to new genres of shooters and expansive free offerings.
While dedicated fans of Master Chief stuck with the game, it's arguable that a mainstream audience hasn't played rounds of Slayer and Oddball regularly since the days of Xbox 360 and Halo 3. Once 343 Industries took over the franchise from Bungie (the studio now known for the free to play Destiny 2), enough changed around the core of the gameplay that many logged off an never returned. Even 343's attempt to provide a nostalgic collection at the launch of the Xbox One with Halo: The Master Chief Collection was less than desirable. It turns out effortlessly switching between six different engines is a huge technical hurdle.
Related: Halo Infinite Won't Have Some Classic Weapons At Launch
In a tweet earlier today on the official Halo feed, 343 Industries confirmed the rumors. Halo Infinite's multiplayer will break franchise tradition and be a free to play game that supplements the open world campaign. Unlike the single-player, multiplayer will target up to 120FPS, and it's already been confirmed that additions like the grappling hook will be treated as power-ups on the map rather than innate Spartan abilities. In a separate Halo Waypoint Q&A post, 343 confirmed that the game wouldn't have loot boxes of any kind either, meaning that the multiplayer will likely either be fully funded through a cosmetics shop or feature some sort of battle pass system.
With the shift to free to play, Halo Infinite is making a play to recapture the attention and prestige of past games. All the biggest multiplayer games of the moment from Fortnite to Valorant follow this game plan and attract millions of players. Even Call of Duty has started to experiment with this type of launch be releasing its battle royale mode Call of Duty Warzone as a standalone game alongside the more traditional Call of Duty Modern Warfare. 343 and Microsoft can see where the industry is headed and both companies want Halo to play a big role in that future.
Not only does Halo Infinite's multiplayer component going free to play have huge implications on the release as a whole, but it also provides Xbox and its new service-first ecosystem with a potentially huge killer app. In a theoretical future where Xbox Game Streaming is available as an app on a TV or phone, potential players can load up the latest game in Xbox's signature franchise with no upfront cost. A free to play Slayer suite could also sell players on Xbox Game Pass, as they might want to explore the world of Master Chief after sprinting a few rounds in his Spartan shoes. The only thing this release doesn't sell players on is an Xbox Series X, but Microsoft doesn't seem to care about selling that box much at all when compared to the overall Xbox experience.
Next: Halo Infinite Developer 343 Industries Responds To Graphics Criticisms
Halo Infinite will be available for Xbox Series X, Xbox One, and PC in Holiday 2020.
Source: Halo, Halo Waypoint