Hannah Brown's Mom Shades Jed Wyatt In Mother's Day Post
Susanne wrote on Instagram of Jed, "Best Mother's Day anyone could ask for and I don't have a son in law that hurts my ears when he sings!!!"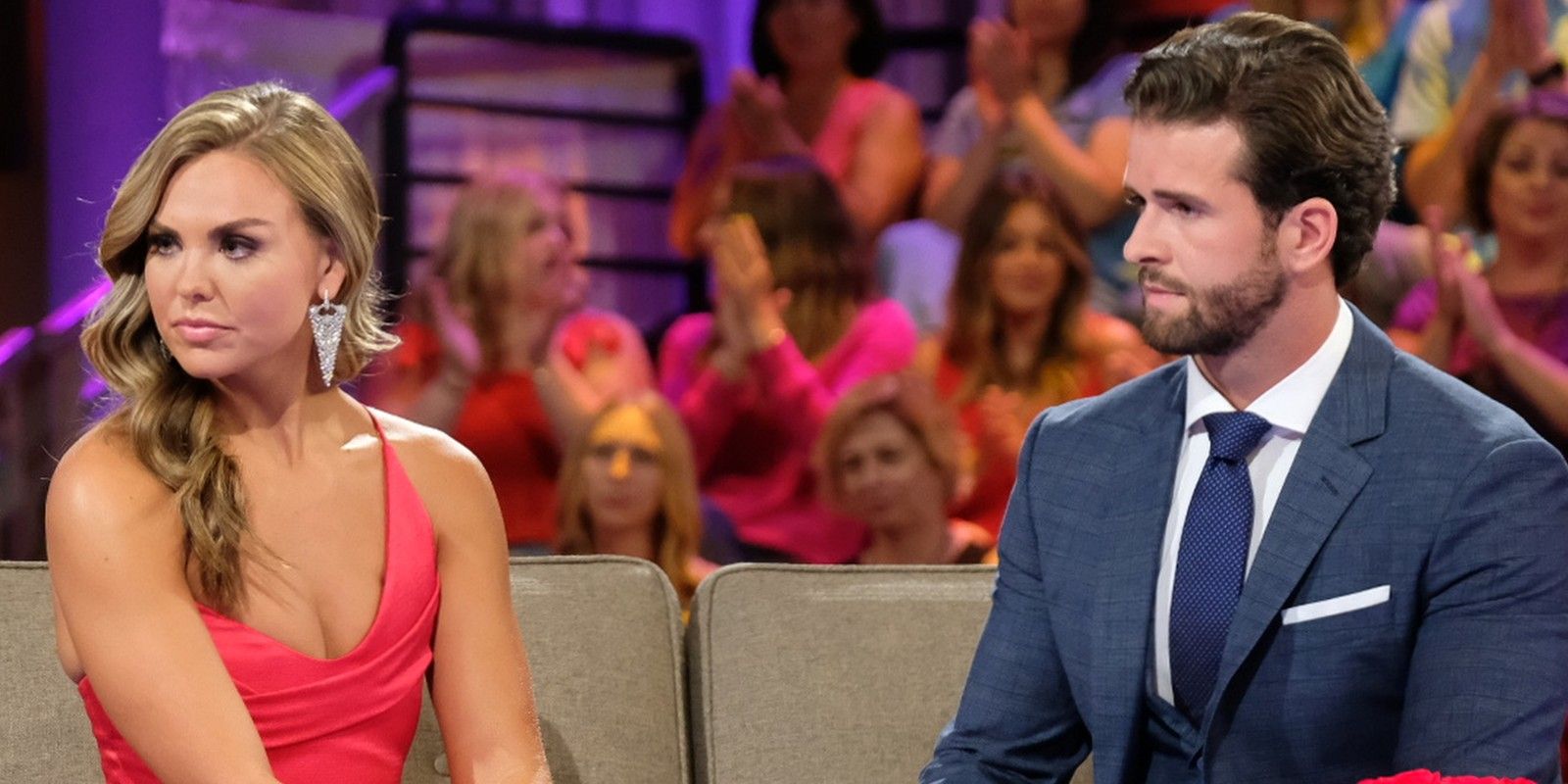 Susanne Brown threw some shade to Jed Wyatt in an Instagram post on Mother's Day. The mother of The Bachelorette star Hannah Brown had some choice words for her former son-in-law.
Since quarantine began, Hannah has been linked to another one of her Bachelorette co-stars. She had taken a trip down to Florida to stay with Tyler Cameron, although it seems like it was more of a friendship. After her season aired, there has been much speculation as to who she might date next. Hannah went on a date with Tyler, and then won Dancing With the Stars. Fans thought she should date her dance partner, but they were clearly just friends. Then she appeared on the premiere of The Bachelor and confessed to Peter that she made a mistake in letting him go. He has moved on from Hannah.
There is one man whom Hannah clearly has no interest in going back to. (Okay, two.) Since accepting a proposal from Jed, Hannah has moved on from the man who lied to her. He came on the show more interested in promoting his music career. And yes, if you forgot, he even brought a guitar to the proposal. Susanne Brown, Hannah's mother, is not done throwing shade at the man who took her daughter's first engagement away from her.
Susanne wrote on Instagram, "Best Mother's Day anyone could ask for and I don't have a son in law that hurts my ears when he sings!!!"  Hannah's mother was correct that Jed wasn't the most talented singer in the world. She also added in her post that she was glad to still have her son in her life. Hannah's brother overdosed a few months back, but he thankfully has recovered.
Jed never seemed to learn that what he did was wrong. When he showed up for the finale, he seemed more intent on winning back Hannah's heart than apologizing for lying to her. Some speculated he was going to be cast on Listen to Your Heart, but that wasn't the case. Tyler did, however, tweet a joke that Jed deserves credit for the inspiration to creating the show. He wasn't the first to go on The Bachelorette to promote his music career, and The Bachelor franchise realized that creating a spin-off that leans into this will lead to less people like Jed coming onto Bachelor and Bachelorette hoping to score a record deal.
Next: Are They In Love? How Much Bachelor Contestants Earn per Instagram Post
Source: Susanne Brown
Source : Screen Rant
More