How condo insurance works
Condo insurance is important for protecting yourself, your unit and your stuff. Here's what you need to know about what it covers and how it works. The post How condo insurance works appeared first on MoneySense.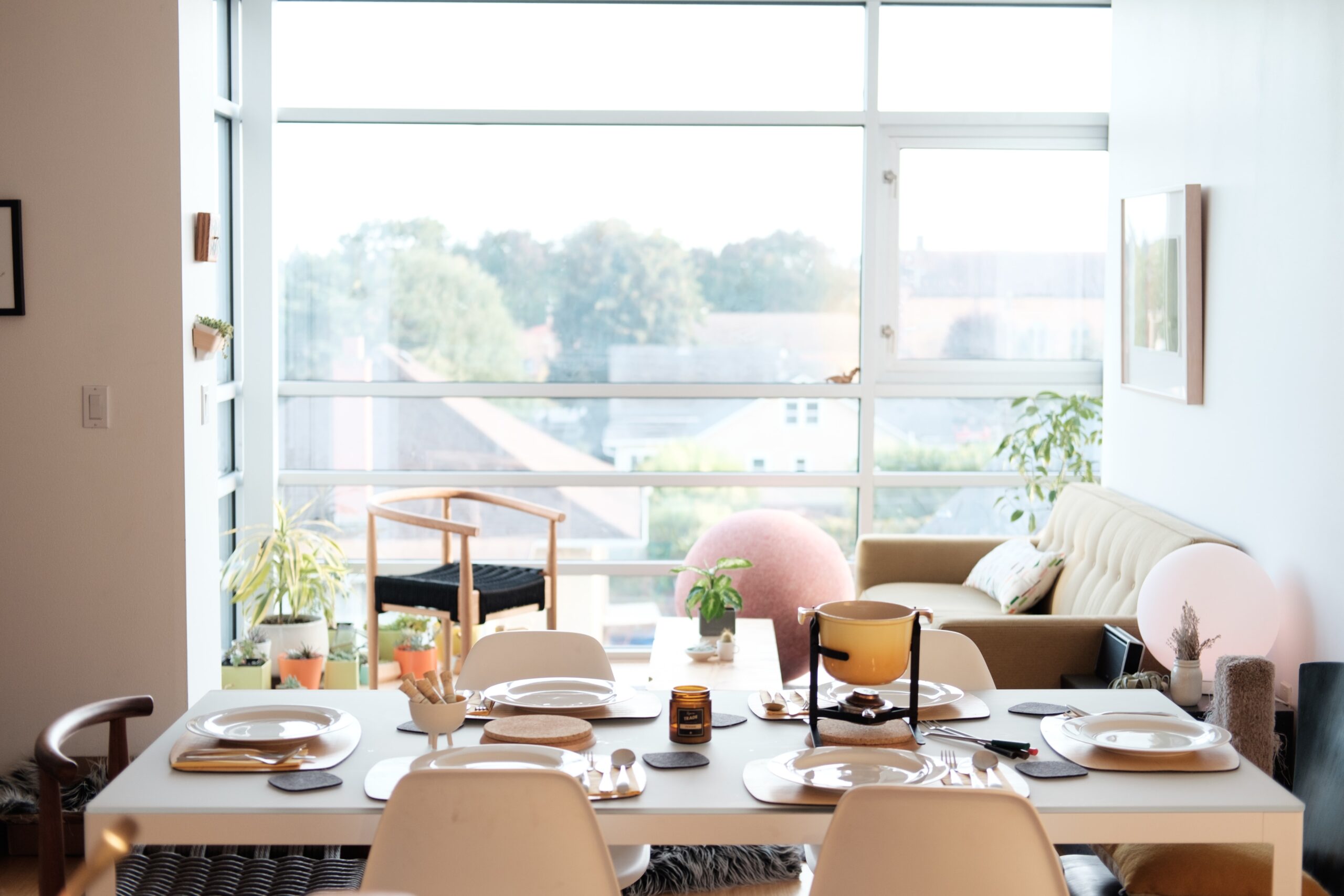 Condo insurance is a smart decision. Regardless of whether you just purchased a brand new loft or a cozy older suite, you'll need to make sure your asset is protected. 
While condominium insurance is not required by law like car insurance, often mortgage lenders or your building will require you to have it. And while the extra payment can take up cash flow, remember that this coverage can save you money in the long run, should you suffer an expensive loss. Where it gets tricky is how the insurance works in tandem with your condo corporation's policy. Read below for a simple explanation.
What is condo insurance?
Condo insurance is a personal policy that protects your individual unit and rounds out the coverage you automatically get from your condo corporation.  Here's how condo insurance works: The condo corporation's insurance will protect common spaces and amenities like gyms, pools, lobbies, hallways and elevators. Your personal policy will cover what's in your unit, including personal property, the cost of repairs, the expenses involved in living elsewhere during those repairs, and liability should someone get injured in your unit. 
Your personal condominium insurance provides coverage in three different ways:
Protecting personal property
This includes clothing, appliances, furniture and what's in your condo locker. Policies generally start at $20,000 worth of coverage, with the option to pay for additional coverage on high-value items, like art and jewellery. (Learn more about contents insurance here).
Providing emergency housing
It provides cash for a hotel or temporary rental if you have to move out of your unit while it's being repaired during an insured loss. For example, if your neighbour's unit catches on fire, and you can't live in your unit because of smoke or repairs, your condo insurance policy would cover the cost of your alternative accommodation.
Covering medical costs
It covers medical bills if someone is injured on your property. If the injured party decides to sue you, it helps pay for legal bills too. The average coverage ranges from $500,000 to $3 million, so there's plenty of wiggle room to find the coverage you need. 
---
Compare personalized quotes from some of Canada's top home insurance providers in minutes*
---
Does condo insurance cover appliances?  
The short answer is yes, because appliances are considered personal property and they're contained within your unit. (However, if you are a tenant in a condo, you don't own the appliances—your landlord does. You require renters insurance that's tailored to the value of your personal possessions and not your landlord's. Read more about apartment renters insurance here.)
Does condo insurance cover damage or injury in common areas? 
Any damage in the common areas of your building, like the front entrance, party room or pool, is covered by the Homeowners Association (HOA) Insurance which your condominium corporation—and part of your maintenance fees—foots the bill for. "On top of that, [they] will likely have insurance on the building itself," says Matthew Johnson, customer care manager at Sonnet Insurance.
And it's not just up to your HOA to decide what kind of insurance it needs. Across the country, each province and territory has a condo act that outlines a condo corporation's legal insurance responsibilities.
However, there is a major caveat for individuals who own units within the condo. "The condo corporation's insurance or HOA insurance will not cover you, your personal belongings and liability unless there is damage to the shared elements in the condo, so personal condo insurance is still required," Johnson adds.
And sometimes, your condo corporation's policy can't foot the entire bill when there's damage or injury as a result of an insured peril. For instance, when someone slips on the glossy marble floors of your boutique building and the condo corporation's liability coverage comes up short, the condo owners have to pay the difference. They each have to cover a fair share of the remaining payout—and the cost can be eye-watering. Instead of draining your savings or maxing out your credit, special assessment coverage will pay this out for you. The takeaway? Read the fine print and ensure this coverage is included in a condo home insurance policy and if not, it's worth paying extra to avoid a financial surprise in the future.
---
Compare personalized quotes from some of Canada's top home insurance providers in minutes*
---
Does a condo insurance policy cover water and fire damage?
When it comes to accidental water and fire damage, condo homeowners insurance coverage will take care of the costs. And take special note of the word accidental: that means sudden and unexpected, not something you could have prevented. "Typically, anything that is preventable will be specifically excluded from a policy," explains Johnson. "Something like mould build-up causing damage to wood/walls would not be covered, as this can be prevented with regular maintenance. Similarly, leakage or seepage would not be covered if the damage occurs over a period of time, like from pipes under the sink."
Specific to water damage, unexpected burst pipes and leaky appliances are covered in a basic policy while sewer backup or flooding costs are not. The rationale is not everyone will need protection from floodwater or wastewater. If you live on the 20th floor, there's a low risk of this kind of water damage to your unit. However, if you live in, say, a ground-floor property with a view of a lake, there's a higher risk. The bottom line: Ask an insurance professional to assess your water damage risk and tailor your policy to meet your needs.
How much coverage do you need? 
Essentially, how condo insurance works is as a partnership between your personal policy and your HOA's policy. "It is important to confirm the coverage that is made mandatory by your condo corporation, as they will want to make sure both parties are protected in the event of a claim," says Johnson.
Once you have the mandatory coverage, assess if you need to top it up to cover the true value of your personal belongings and if you need to pay extra for flood water or sewage water damage.
Next, research add-ons that you might want for extra suite relief. For example, improvements and betterment coverage covers unit improvements and renovations such as new cabinets and flooring. Generally, insurance only pays for repairs and replacements that meet the building's original standards so if you switch out the laminate floors for a wide plank hardwood and a quartz counter for marble, there's the option to cover the higher value of those upgrades. 
Johnson suggests options for more coverage, which may vary between companies. These can include identity theft expenses, lock replacements, and a green coverage enhancement which pays an additional $25,000 to replace the damaged property using environmentally friendly and energy-efficient materials, products, or methods of construction.
How much is condo insurance?
Expect to pay anywhere from $250 to over $1,000 year says Johnson and he lists various factors that determine the cost of your premium:
The overall number of claims in the building. The logic: The more claims already logged, the higher the risk of future claims.
Your own insurance history. If you've made a claim before, the insurance business assumes you will make more in the future, so your premium goes up to cover your higher risk of making a  claim again. 
The coverage you select. When you top up the basic coverage with added features, the price goes up.
What does the * mean?
If a link has an asterisk (*) at the end of it, that means it's an affiliate link and can sometimes result in a payment to MoneySense (owned by Ratehub Inc.) which helps our website stay free to our users. It's important to note that our editorial content will never be impacted by these links. We are committed to looking at all available products in the market, and where a product ranks in our article or whether or not it's included in the first place is never driven by compensation. For more details read our MoneySense Monetization policy.
The post How condo insurance works appeared first on MoneySense.
Source : Money Sense
More