How GTA Online's Green Alien Gang Wars Started On TikTok & Reddit
Here's how Grand Theft Auto Online's green and purple alien war got its start when an original video on Reddit exploded the trend on TikTok.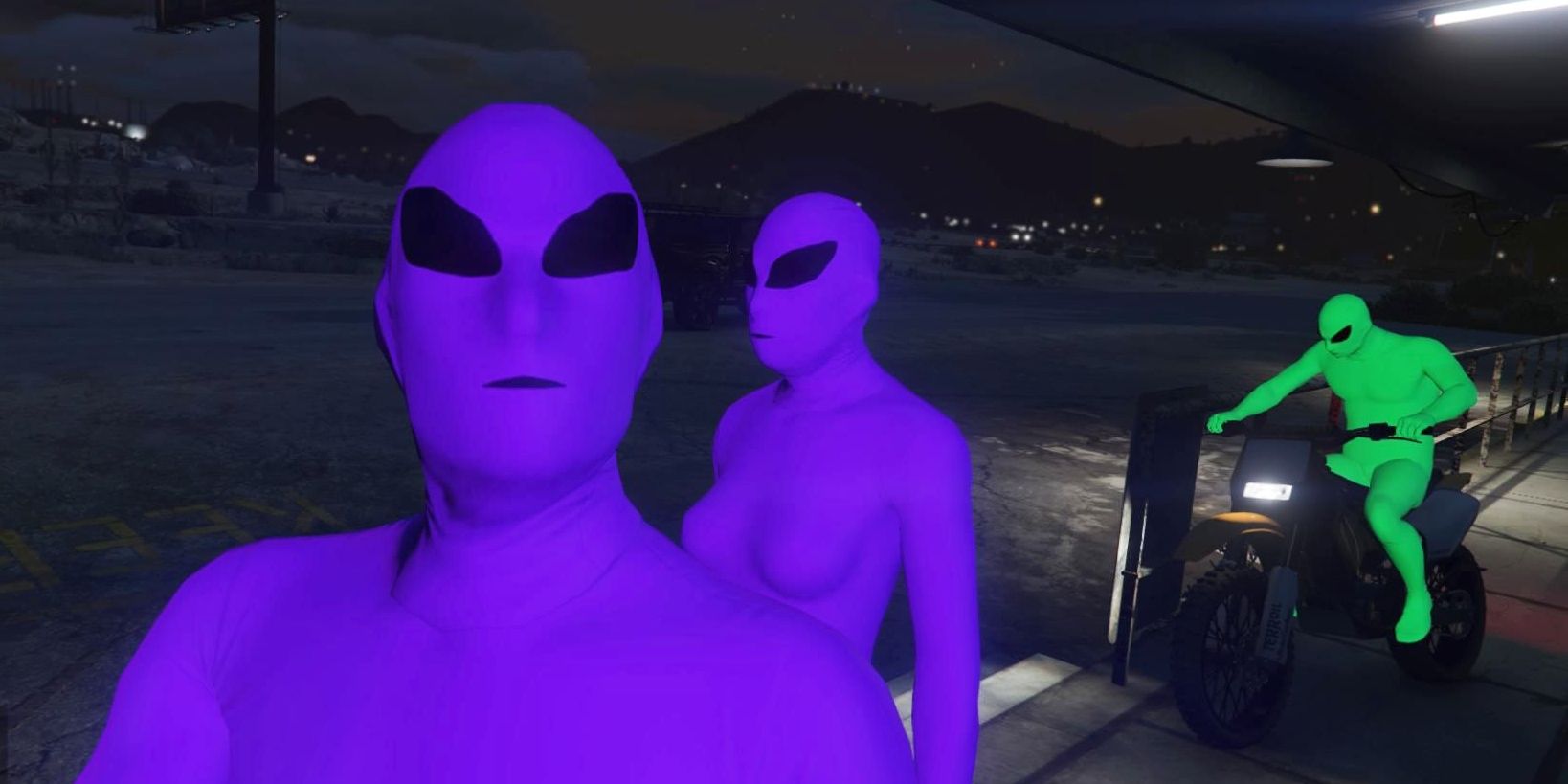 TikTok's latest gaming trend was the spontaneous conflict between green and purple alien gangs, but the war doesn't seem to have started on the platform. The original GTA Online video that sparked the alien war found its way to Reddit a month ago, and players subsequently took to the virtual streets, sharing their extraterrestrial exploits on various social sites for all to see.
The alien war has been one of GTA Online's most high-profile events since its 2013 launch, and Rockstar had nothing to do with it. The company eventually acknowledged players' activities by making s alien suits free, but that was only after players had been running around in the costumes for some time. Although a supposed s alien war was planned for May 15, many players continue to share alien-related content on social media.
All of this began with a goofy video on Reddit, blowing up into an internet-spanning phenomenon. It would have been nearly impossible for such a wide-reaching event to happen without s large player base, but the actions of a few individuals were what initially began the alien conflict meme.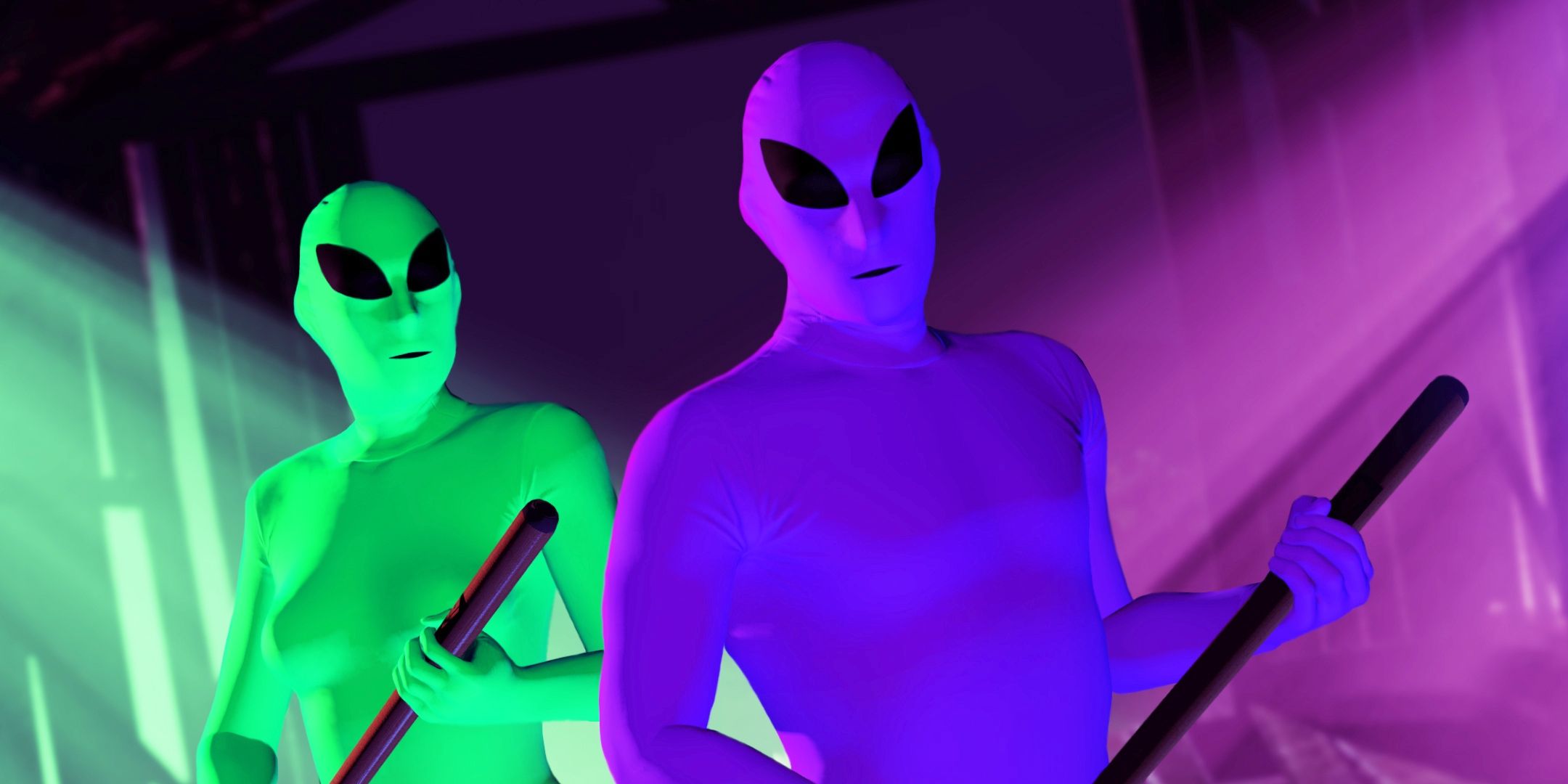 On April 15, 2020, Reddit user StraightWhiteMale02 posted a video titled "You came to the wrong planet foo," which showed three green alien suit-clad players beating down a random player with baseball bats. The post has received almost 29,000 upvotes as of writing and appears to be the progenitor of the alien wars - though Reddit users like Toa_Firox (via Know Your Meme) had already posted videos of alien-themed griefings as far back as July 2019. StraightWhiteMale02's post resulted in many other Reddit users pulling off similar alien-suited muggings, and rival gangs like the Impotent Rage, the purple aliens, and the Republican Space Rangers rose to combat the green extraterrestrials.
Following the spread of the meme on Reddit, TikTok became a hub for the alien wars. Accounts like alien.type.shit (via Know Your Meme) sprung up to share clips of players' escapades. That account now has more than 462,000 followers and 3.6 million likes, and many others like it exist on the platform, as seen in the tweet below from The New York Times' Taylor Lorenz (via ).
Zhi Ko, host of TikTok account nekoztek, gained many followers as a result of his coverage of the alien wars. He told the aforementioned final battle was devised by Reddit users as a way to end the wave of constant chaos and griefing in GTA Online. Several users on the alien-dedicated Intergalactics subreddit ended up disappointed with the final battle, but Ko explained on TikTok that some servers were overloaded while others had few participants. It's not clear whether the alien wars will die out now that the final battle has gone by, but given the continued social media posting, it appears at least a portion of the community is carrying on with the shenanigans.
Next: GTA Online: Where to Find The Baseball Bat
GTA Online released for PlayStation 3 and Xbox 360 on October 1, 2013, for PlayStation 4 and Xbox One on November 18, 2014, and for PC on April 14, 2015.
Image Source: devlin_wells/Reddit
Source : Screen Rant
More