IPL 2021: Rudra Pratap Singh Welcomes Decision To Have IPL 14 In India
Rudra Pratap Singh, a former Indian pacer welcomed the decision to have the 14th edition of the Indian Premier League in India after the previous edition was played in the UAE. On Sunday, the Board of Control for Cricket in India (BCCI) announced the schedule for the 14th edition of the Indian Premier League, and former India bowler Rudra Pratap Singh welcomed the decision to have the tournament in India. Rudra Pratap Singh Wonders Whether Record-Breaking Attendance Will Be At Ahmedabad In The Playoffs With the final of the tournament is scheduled to be played at the newly-refurbished Narendra Modi
Rudra Pratap Singh, a former Indian pacer welcomed the decision to have the 14th edition of the Indian Premier League in India after the previous edition was played in the UAE.
On Sunday, the Board of Control for Cricket in India (BCCI) announced the schedule for the 14th edition of the Indian Premier League, and former India bowler Rudra Pratap Singh welcomed the decision to have the tournament in India.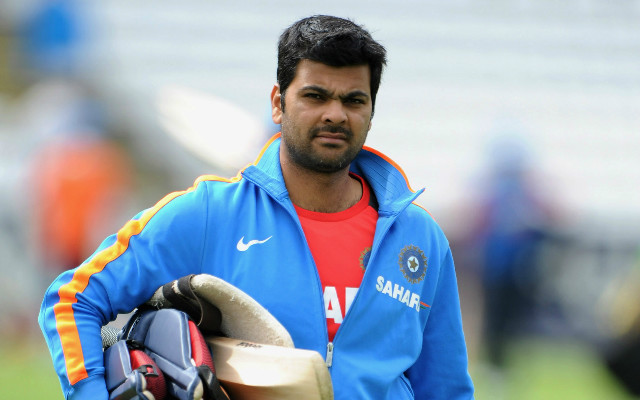 Rudra Pratap Singh Wonders Whether Record-Breaking Attendance Will Be At Ahmedabad In The Playoffs
With the final of the tournament is scheduled to be played at the newly-refurbished Narendra Modi Stadium in Ahmedabad, which has a capacity of 132,000, he wondered if there will be a record-breaking attendance on the occasion. The stadium recently hosted 2 Tests and will also host 5 T20Is against England.
"Good to see #IPL back in India. Final in #Ahmedabad will break crowd record?," RP Singh said on Twitter.
Good to see #IPL back in India. Final in #Ahmedabad will break crowd record? pic.twitter.com/ZcmwYqmcQs

— R P Singh रुद्र प्रताप सिंह (@rpsingh) March 7, 2021
The BCCI announced the full schedule for the Indian Premier League 2021 season on Sunday. BCCI-led Indian Premier League (IPL) governing council has proposed that the 2021 edition of the tournament, apropos of the venues it is held across in the country, will not allow spectators at the stadiums, but nothing has been said about the playoffs which is far off yet.
Rudra Pratap or RP Singh announced his retirement from cricket on the 13th anniversary of his ODI debut on September 4, 2018. He made his India debut in an ODI against Zimbabwe in 2005 and won a Man of the match in his third ODI ever against Sri Lanka.
Rudra Pratap Singh later made his Test debut against Pakistan in Faisalabad and won Man of the match. His best performance for India came in the inaugural World T20 in 2007, where he picked up 12 wickets including a four-wicket haul against South Africa.
RP Singh also earned the purple cap in IPL 2009 while playing for Deccan Chargers and led them to the title win in the tournament played in South Africa. In all, RP Singh played 14 Tests, 58 ODIs, and 10 T20Is for India and picked up a total of 124 wickets in a career spanning from 2005-2011.
IPL 2021 Will Begin With MI-RCB Clash And Conclude With RCB-Punjab Kings Clash
IPL 2021 will begin with a match between defending champions Mumbai Indians and Royal Challengers Bangalore in Chennai on April 9. The final league match will be played in Ahmedabad between RCB and Punjab Kings. The dates and venues of the latest edition of the cash-rich tournament are subject to the condition that everything remains normal with the Covid-19 situation.
The BCCI has zeroed on the 6 venues in India where bio-bubbles will be created. Notably, the apex body of Indian cricket has been hosting domestic white-ball tournaments namely Vijay Hazare Trophy and Syed Mushtaq Ali T20 across the country in bio-secure environments.
BCCI's IPL Governing Council on Sunday (March 7) revealed the entire schedule for IPL 14 season, which will be played in six venues namely Ahmedabad, Bengaluru, Chennai, Delhi, Mumbai & Kolkata amid strict COVID-19 protocols. As per the IPL media advisory, BCCI mentioned that each team will play at four venues.
Out of the 56 league matches, Chennai, Mumbai, Kolkata & Bengaluru will host 10 matches each, while Ahmedabad and Delhi will get to host 8 matches each with no home matches.
Among Indians, last season's highest run-scorer KL Rahul will lead newly branded and renamed franchise Punjab Kings while MS Dhoni will captain Chennai Super Kings again for the record 12th time in 14 seasons as CSK were banned in 2016 and 2017.
Suresh Raina who opted out of IPL 2020 will play for CSK while Harbhajan Singh who also opted out will play for the new franchise KKR after being released by CSK. Test specialist Cheteshwar Pujara will play for the first time after 2014 for CSK.   returns to Delhi while Kedar Jadhav has been acquired by Hyderabad.