Jupiter's Legacy Character Posters Give Closer Look At Sampson Family
Ahead of May's premiere, Netflix releases five new character posters for Jupiter's Legacy, the adaptation of Mark Millar's beloved comic series.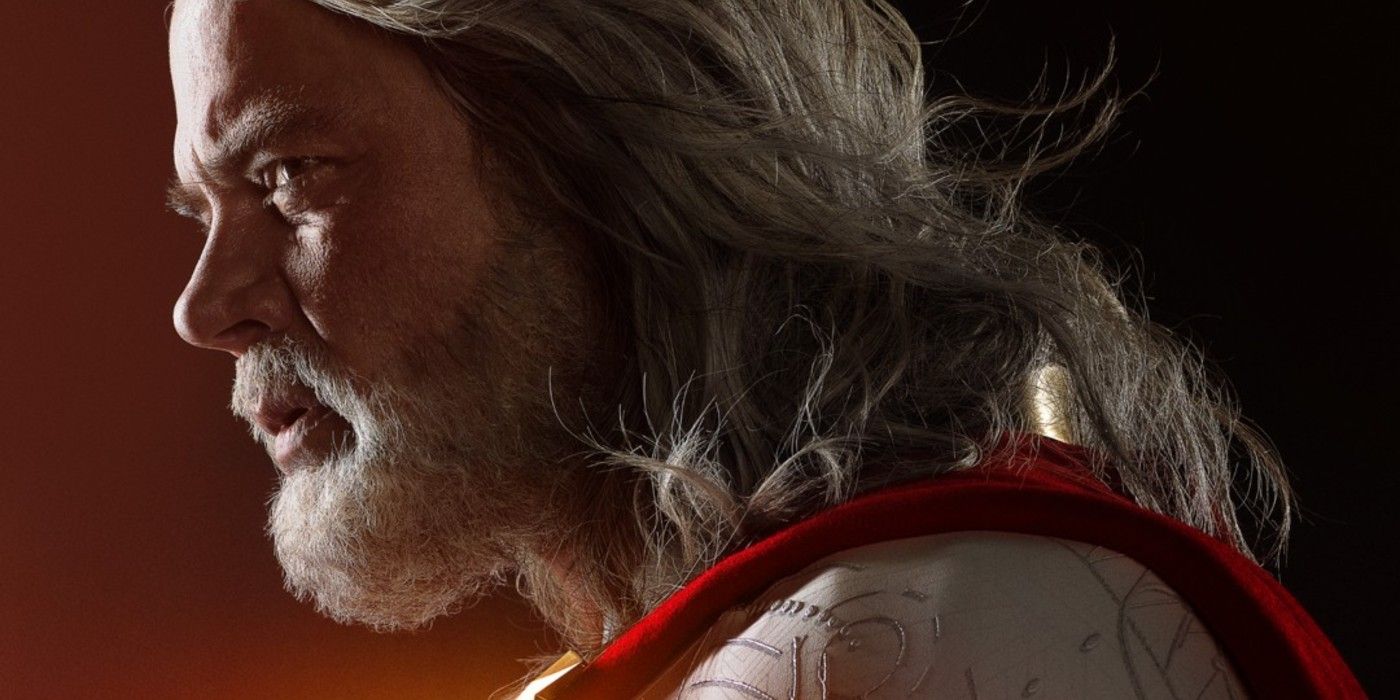 Character posters for Netflix's upcoming superhero series Jupiter's Legacy put the spotlight on the central Sampson family. As part of comics legend Mark Millar's overall deal with Netflix, Jupiter's Legacy will finally arrive on the streamer next month. The series went into development in 2018 and began production the following year. Midway through, showrunner Steven S. DeKnight exited Jupiter's Legacy over creative differences, and updates slowed after that. However, with Jupiter's Legacy now nearing its premiere, fans are finally being treated to several looks at the highly-anticipated series.
Jupiter's Legacy follows two generations of superpowered beings: The idealistic heroes from the 1930s led by the Utopian (Josh Duhamel), and their children, who often struggle to live up to their lofty legacies. As is common with Millar's work, the series looks to be a more nuanced take on the superhero genre by focusing on the changing world and the complicated family dynamics that often come when one's parent is constantly trying to save the world. In addition to Duhamel, Jupiter's Legacy stars Leslie Bibb, Ben Daniels, Elena Kampouris, Andrew Horton, and several others.
To celebrate the upcoming May premiere of Jupiter's Legacy, Netflix has unveiled the first character posters for the series. The five posters put the spotlight on the Sampson family, led by Duhamel's Sheldon. Each character takes on a distinctive heroic pose, while the taglines speak to destinies and dynasties. Beyond Duhamel's, the images show Bibb (Grace, aka Lady Liberty), Daniels (Walter, aka Brainwave), Horton (Brandon), and Kampouris (Chloe). Check them out below.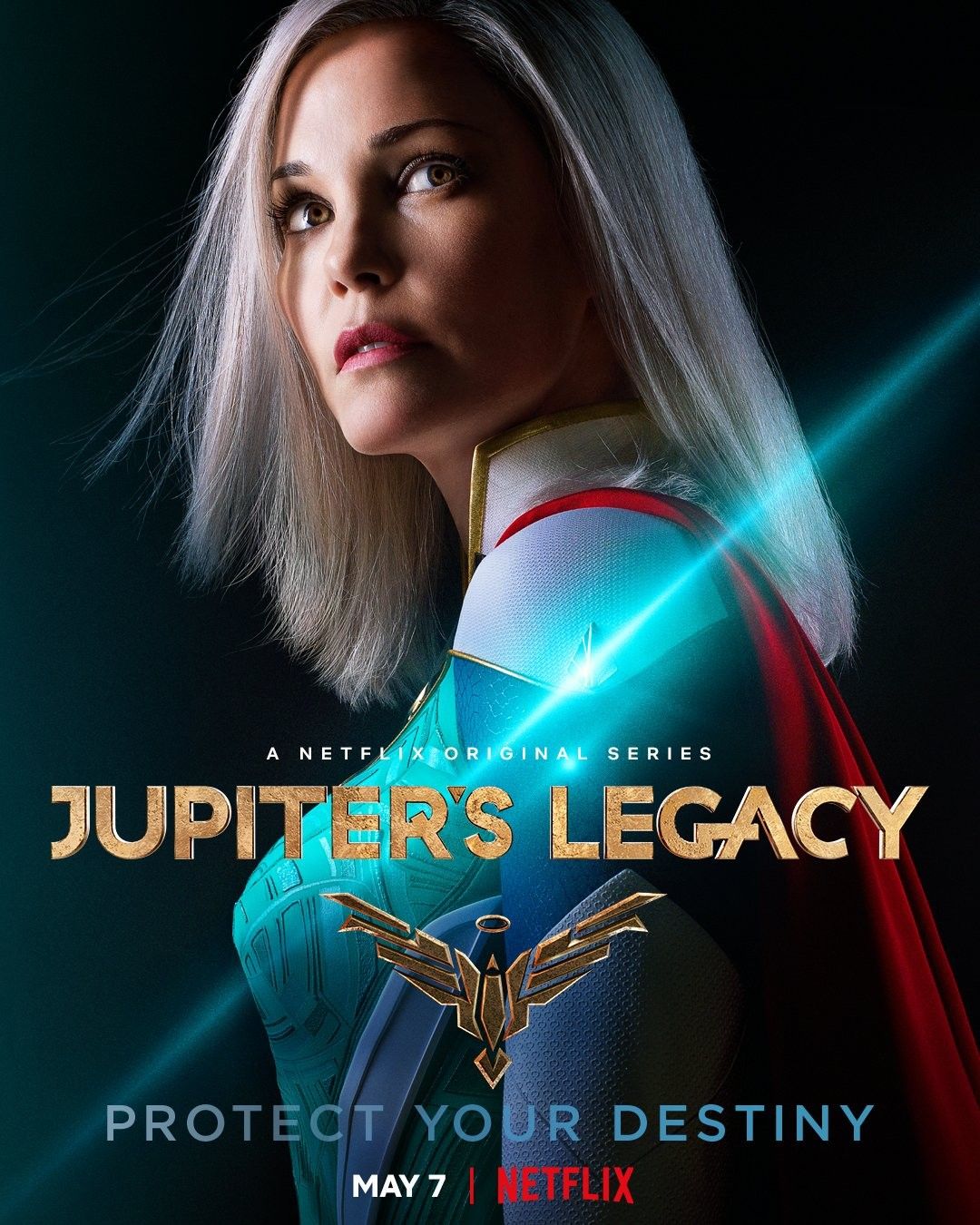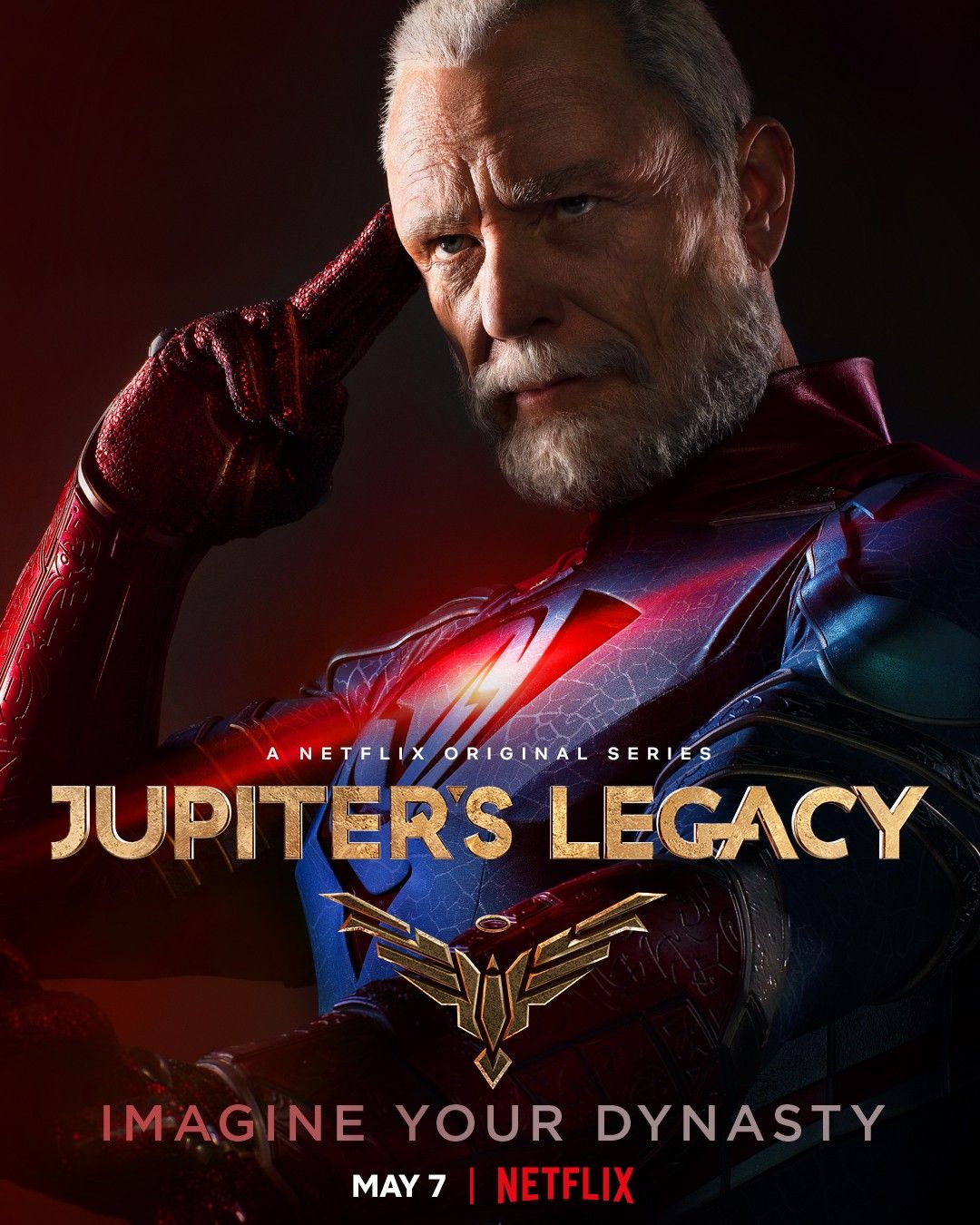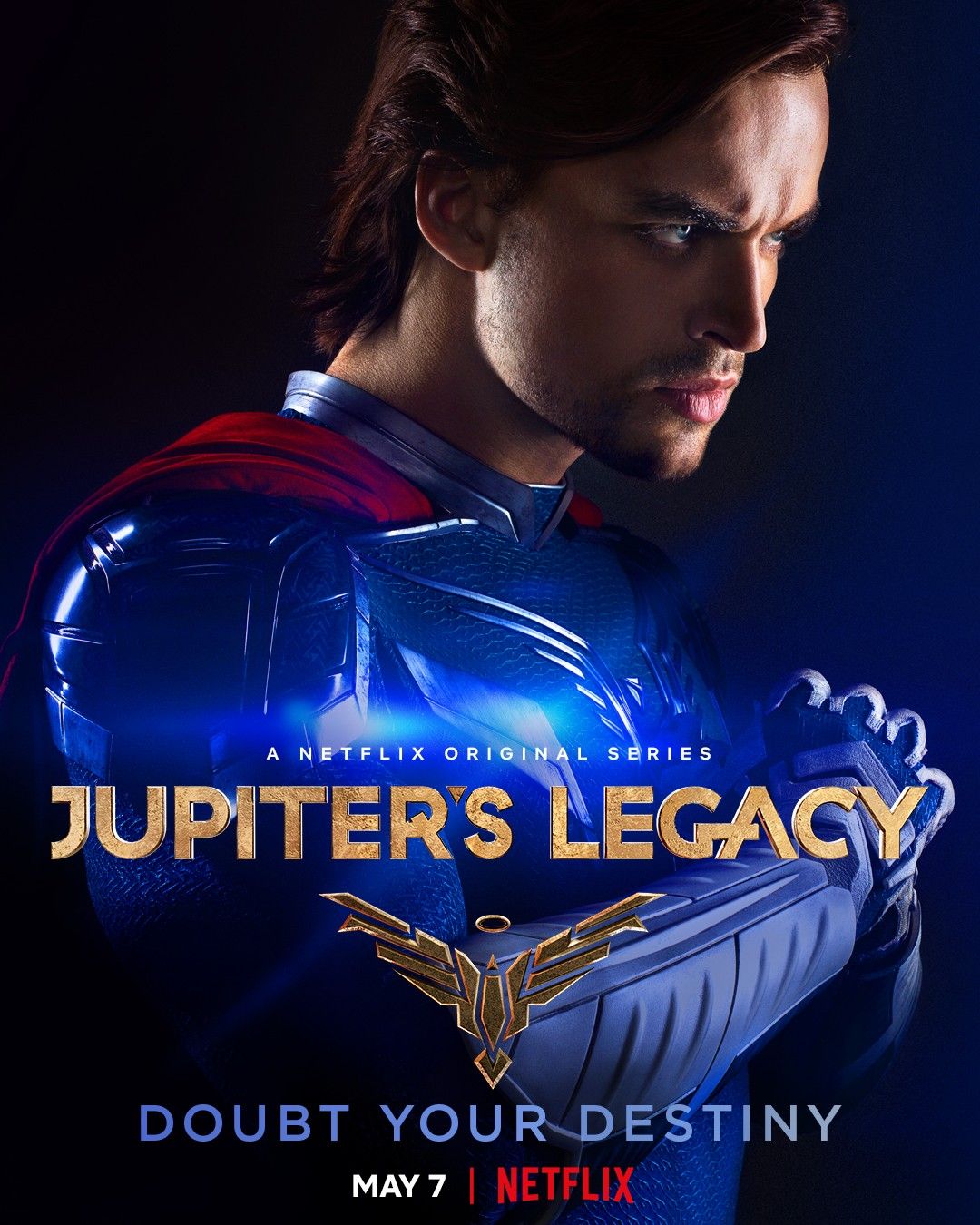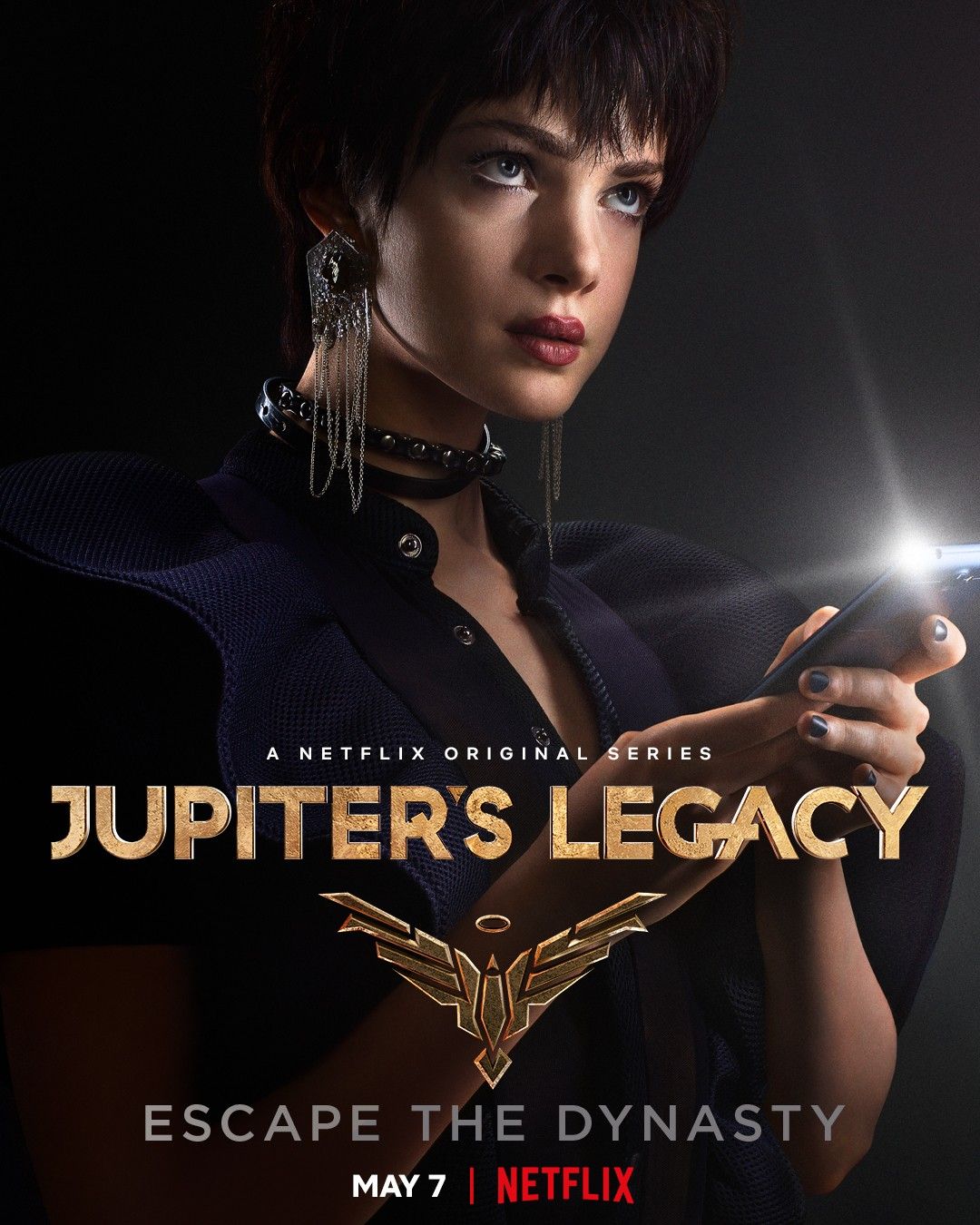 On the surface, Jupiter's Legacy looks like a standard superhero project, with the dramatic poses and and flashes of color. However, fans of Millar's comics will know there's more to it. The , released just last week, positioned the series as a cross between superhero epic and family drama. Unlike the similarly themed Superman & Lois, though, Jupiter's Legacy will likely take a grittier approach to the concept of superpowered families. The above posters and their varying loglines hint at some major differences of opinion when it comes to how the Sampson family views their responsibilities, which should make for some interesting conflicts.
Jupiter's Legacy is poised to be Netflix's latest binge-watching sensation, drawing in fans of the comics and those less familiar with them. Past adaptations of Millar's work have become fan favorites over the years, and only time will tell if this show manages to join them. Beyond the Sampson family, Jupiter's Legacy boasts a sizable cast, so hopefully Netflix will release a few more peeks at them as the premiere gets closer.
More: Everything We Know About Netflix's Jupiter's Legacy
Jupiter's Legacy premieres on Netflix on April 7.
Source: Netflix
Source : Screen Rant
More