KUWTK: Khloé Trashed On Twitter For Teepeeing Kourtney's House During Pandemic
While many are rushing to stores to purchase toilet paper during the shortage due to the COVID-19 pandemic, Khloé Kardashian is using hers for pranks.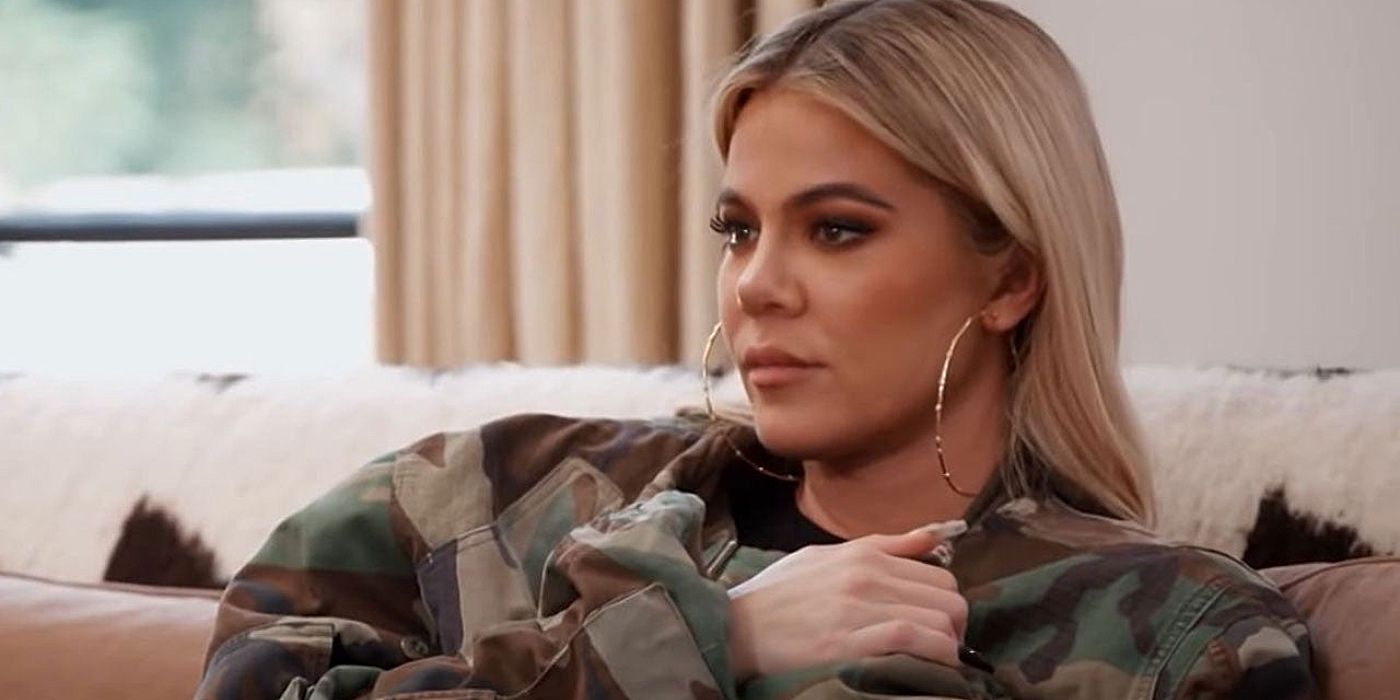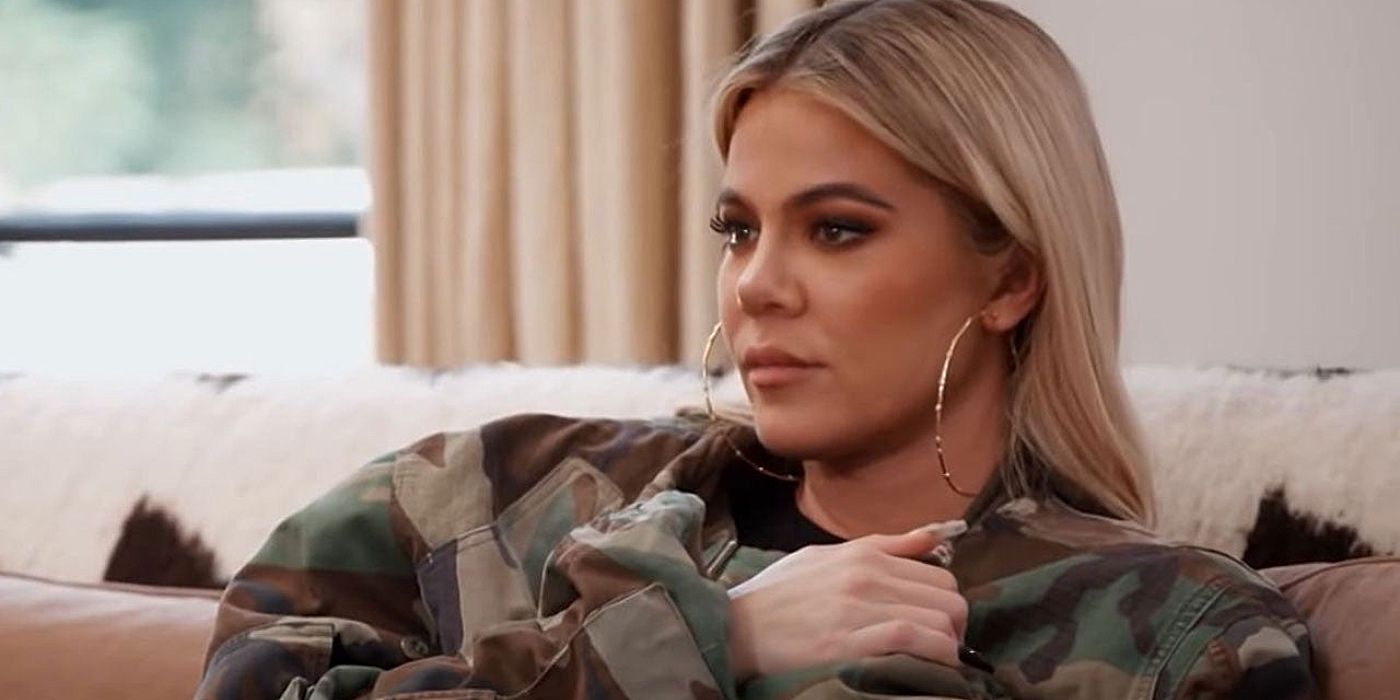 While many are hoping to purchase toilet paper during the shortage due to the COVID-19 pandemic, Khloé Kardashian is using her stash to prank her older sister Kourtney Kardashian. The eldest sibling found her house being teepeed humorous, but others found it distasteful and took to Twitter to let the Keeping Up with the Kardashians stars know their thoughts.
Khloé is known in the Kardashian family as the prankster, typically teaming up with her partner in crime Scott Disick. The duo has succeeded in several pranks including tricking Kris Jenner to buy art from an imaginary renowned artist and their ongoing prank on Keeping Up with the Kardashians of Khloé pretending to be her mom in embarrassing photographs. For the latest prank, the Revenge Body host teamed up with another Disick, but it did not go over well.
Related: KUWTK: Khloé and Scott Go All Out For Next Prank On Kris Jenner
Like many, the Kardashian family is looking for ways to occupy their time during the lockdown. In typical fashion, Khloé has been up to her tricks, this time replacing her usual partner Scott with his son, 10-year-old Mason Disick. The two teamed up and teepeed Kourtney's house with toilet paper (via @Page Six). See photo below: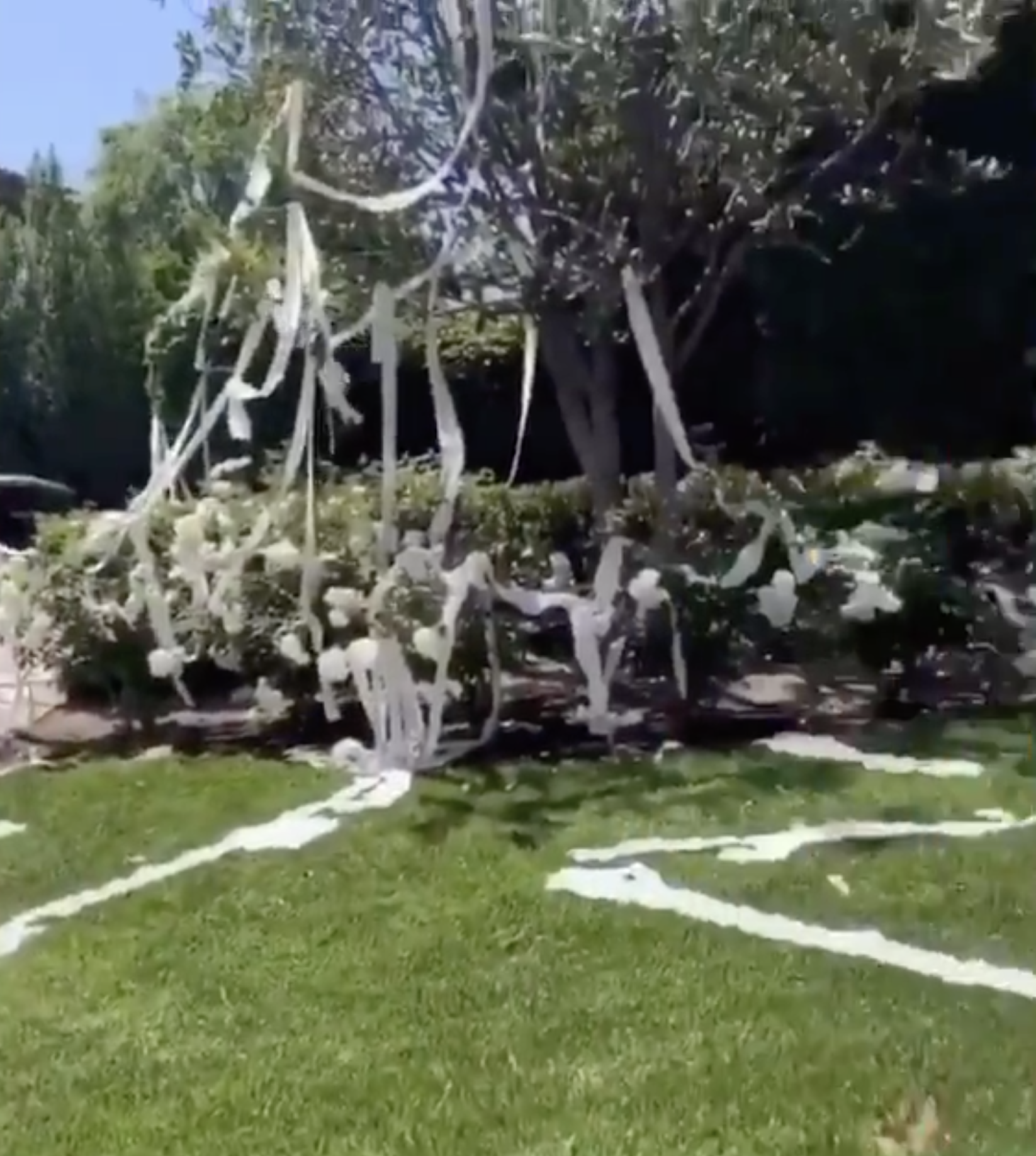 The Poosh creator found the act hilarious and referred to it as "genius" while the Twitter community was outraged. After Kourtney posted on Instagram and Twitter pictures of her yard covered in toilet paper, Twitter users immediately began to trash the sisters for their carelessness when people are struggling to obtain the necessity. "Kourtney just posted a video of her yard covered in toilet paper because her son and Khloe TP'ed it....at a time when people are desperate for tp during the pandemic...It's wild how vastly different their reality is from the majority," shared on user.
The culprit and Kris also shared footage of the wasted toilet paper on their social media pages, prompting more outrage. "@khloekardashian that was the biggest F--K YOU to the middle & lower class. While our toilet paper aisles sit empty you do this? She will claim she didn't mean it maliciously but she knew exactly what she was doing. Any publicity is good right? @Kris Jenner #TPdonationscoming soon." shared another user. The family has since taking the photos down and been quiet about the response to it.
The coronavirus pandemic has disrupted the economy, ranging from job loss to shortages in groceries and popularly toilet paper. During this time it has become relatively clear the negative effects it has on the middle and lower class over the upper class. Even more evident is the glaring viewpoints of those not having to suffer from the shortages caused by the pandemic. Whether Khloé thought she was partaking in a harmless act or not, her delivery of the prank and her family's response to it proves they're in a reality of their own.
Next: KUWTK's Kim & Kanye Staying in 'Opposite Ends of the House'
Source: Page Six
Keeping Up with the Kardashians airs Thursday's at 8pm on E!
Source : Screen Rant
More