KUWTK: Kim Kardashian Still Promoting Kanye's Yeezy Brand Amid Divorce
Kim Kardashian promoted Kanye's Yeezy Foam Runner shoes on her Instagram story. The photos left fans wondering what it means for their relationship.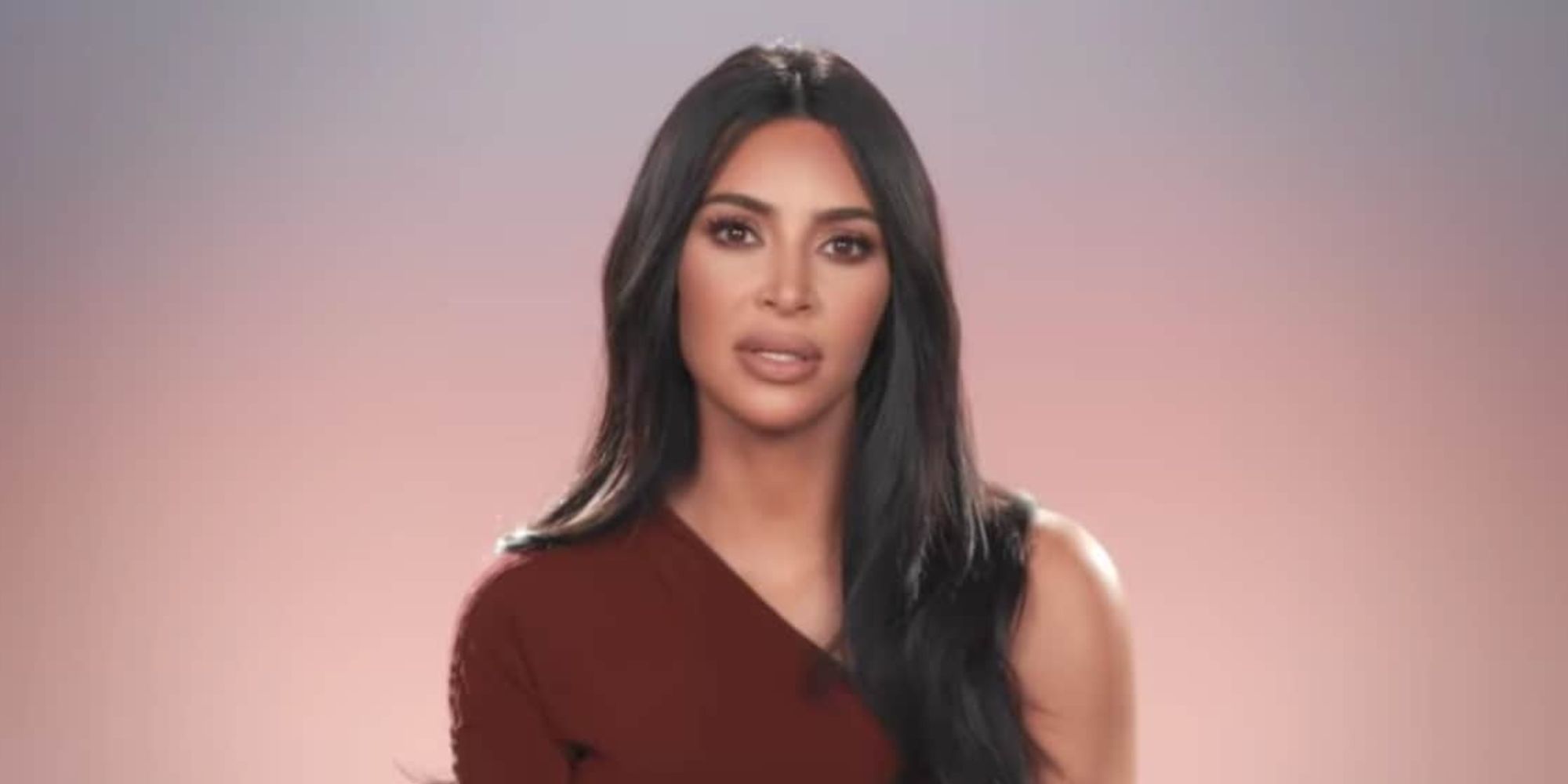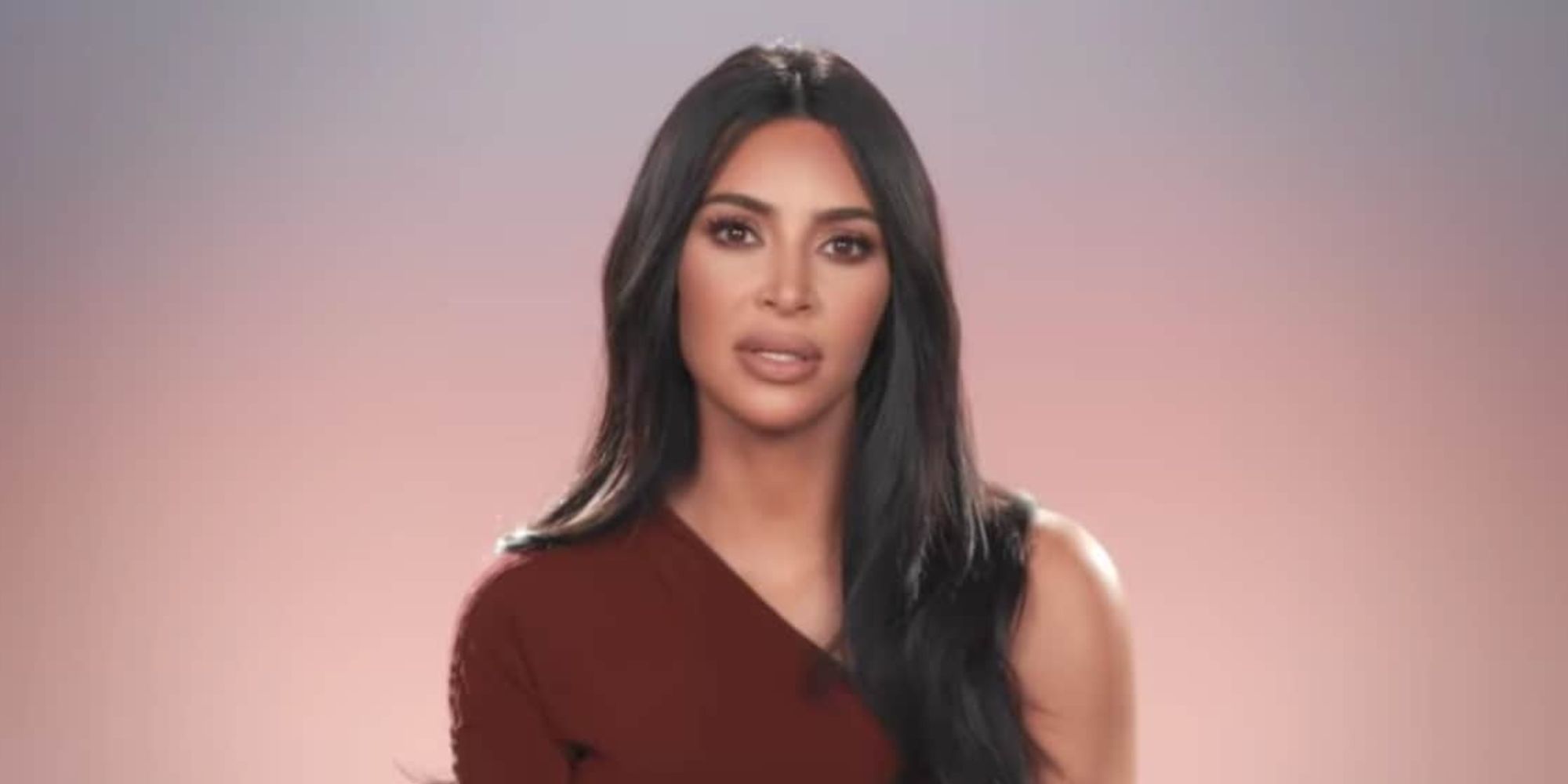 Kim Kardashian will always show her support for Kanye West. After filing for a divorce from Kanye, Kim shocked fans as she continued to promote his Yeezy brand on social media. The star recently posted a close-up photo of her son Psalm wearing one of the latest pairs of Yeezys. After months of speculation, Kim finally filed for a divorce from Kanye after seven years of marriage in mid-February.
Since filing, neither Kim nor Kanye have spoken about the status of their marriage publicly; however, Kim seems to be in high spirits; she has already been spotted going out on a girls night. Kim also seems to be spending much of her time focusing on her four kids as most of her social media post have been family focused lately. Just days after Kim officially filed, Kanye was seen heading to his Yeezy Christian Academy with his son Psalm. Kanye ditched his wedding band for the first time during his visit.
Related: KUWTK: Kanye Allegedly Tried to Sell Kim's Jewelry Days Before Divorce
While talk of Kim and Kanye's divorce has been quite hush since she officially signed the papers, Kim left fans confused with her Instagram stories this week. Kim promoted Kanye's Yeezy brand with two close up photos of his Yeezy Foam Runner shoes. It is perceived that their son Psalm was wearing the shoes in the photos. Both photos were simply just of the shoes as Psalm's feet seemed to be hanging off of the piece of furniture he was laying on. Kim did not caption either of the photos. Prior to these Instagram stories, Kim showed off her own Yeezys as she posted videos of herself on the treadmill.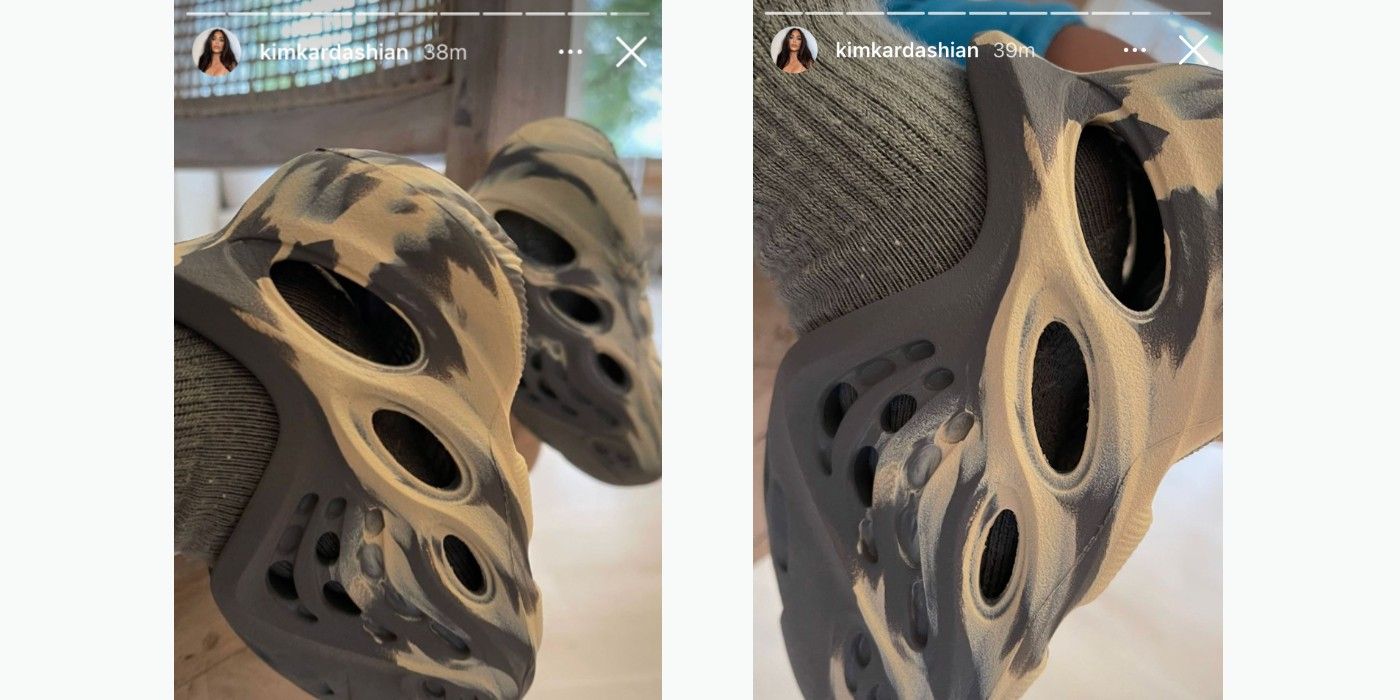 These photos left fans unsure as to why Kim would continue to promote his brand despite filing for a divorce. The post actually gave many hope that the two may be reuniting to reconsider their plans to divorce. While no one truly knows what Kim's intentions were by posting these photos, it is highly doubtful that she and Kanye will be getting back together. What many fans seem to forget is that Kim is a partial owner of Yeezy. Kanye had given Kim partial ownership after she turned down a deal that could have brought her in a large sum of money due to the fact that the brand was promoting knock-off Yeezy products. After turning down the offer, Kanye gifted Kim a part of his brand as a Mother's Day gift that year.
As Kim and Kanye continue down the pathway to divorce, things will most likely become quite complicated as they begin to split up their assets; however, in the leaked divorce documents it states that they do in fact have prenups. Kim is also seeking full joint custody in the divorce. While the details remain quite blurred, their divorce is assumed to be portrayed throughout the final season of Keeping Up With the Kardashians.
Next: KUWTK: Kim & Kanye's Custody Plan Won't Be Affected By His Mental Health
Source: Kim Kardashian, Buzzfeed News
Source : Screen Rant
More