Kylo Ren Never Used His Crossguard Lightsaber Properly
Kylo Ren is best known for his fearsome crossguard lightsaber - but the Star Wars villain never actually trained in how to use it properly.
Kylo Ren never used his crossguard lightsaber properly in the  sequel trilogy. Kylo Ren is best known for his distinctive crossguard lightsaber, an ancient design that he came across while researching the secrets of the Sith. The crossguard appears to have a long and venerable history, with some Jedi using it as recently as the High Republic Era. But by the time of the prequel trilogy, Jedi favored more austere designs.
In truth, Kylo Ren appears to have adopted this lightsaber blade for a practical reason rather than simply for aesthetic effect; he bungled the process by which he turned his kyber crystal red, known as "bleeding," and it cracked as a result. This led to the crystal expelling extra heat, meaning he needed to design a lightsaber that had lateral vents. Kylo Ren quite liked the fact he was using an unstable weapon, because he felt the crackling sound emitted when he activated the blade was rather ominous. It's frankly rather amusing to imagine Kylo Ren's crossguard lightsaber as symbolic of his own character, a broken man given to fits of rage.
Related: How Star Wars' New Crossguard Lightsaber Is Different From Kylo Ren's
Oddly enough, though, Kylo Ren never actually used his crossguard lightsaber properly. As noted by Scenic Fights, those quillons are weapons in their own right, and in numerous lightsaber duels – whether facing Finn in  or in his numerous duels against Rey – Kylo Ren could have used them to devastating advantage. Slight pivots and twists of the handle would have actually killed Kylo Ren's opponents, while another tactic would have simply been to slide his blade down while it was crossed with another lightsaber, using the quillon to cut off a hand.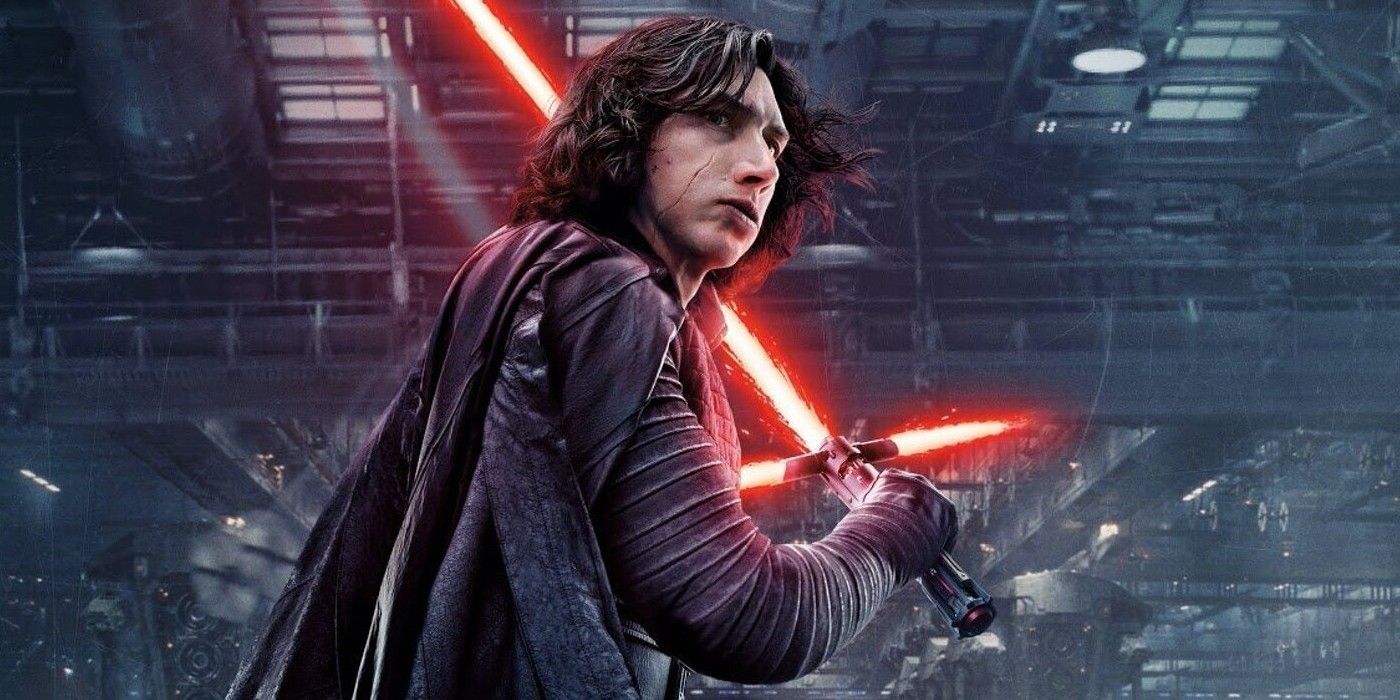 Naturally, this raises the question of just why Kylo Ren never really capitalized on the potential of his crossguard lightsaber. The reality is that both Jedi and Sith are trained in up to seven different lightsaber forms, most of which appear to have been designed for the standard lightsaber or, occasionally, a double-blade. Designs like Kylo Ren's crossguard would actually require slightly different fighting styles, and a Force user would have to adapt the standard form to suit their blade. Kylo Ren never seems to have possessed that degree of inventiveness, and frankly he doesn't demonstrate much skill at all.
In truth, the art of lightsaber dueling had probably been lost in the mists of time. Jedi had stopped focusing on dueling by the peak of the High Republic Era, some 200 years before the events of , because the Sith were believed extinct and so few Jedi had fallen to the dark side. It is reasonable to assume this attitude continued until the beginning of the prequel era; that would explain why Obi-Wan and Qui-Gon struggled against Maul, because they'd never been trained to go up against someone with a lightsaber. Records would then have been lost during the Jedi Purge, and Luke Skywalker would have only come across fragments of lore on Holocrons by the time he began to train Kylo Ren. Given this context, it's no surprise Kylo Ren was an unimaginative duelist, and never figured out how to use his crossguard lightsaber properly in the Star Wars sequel trilogy.
Next: Star Wars: Snoke's Kylo Ren Training Revealed
Source : Screen Rant
More