Latin America's unequal vaccine campaign
Governments across Latin America are racing against time, making every effort to inoculate their populations against COVID-19. However, rising case numbers driven by new variants of the virus and short […] The post Latin America's unequal vaccine campaign appeared first on Latin America News Dispatch.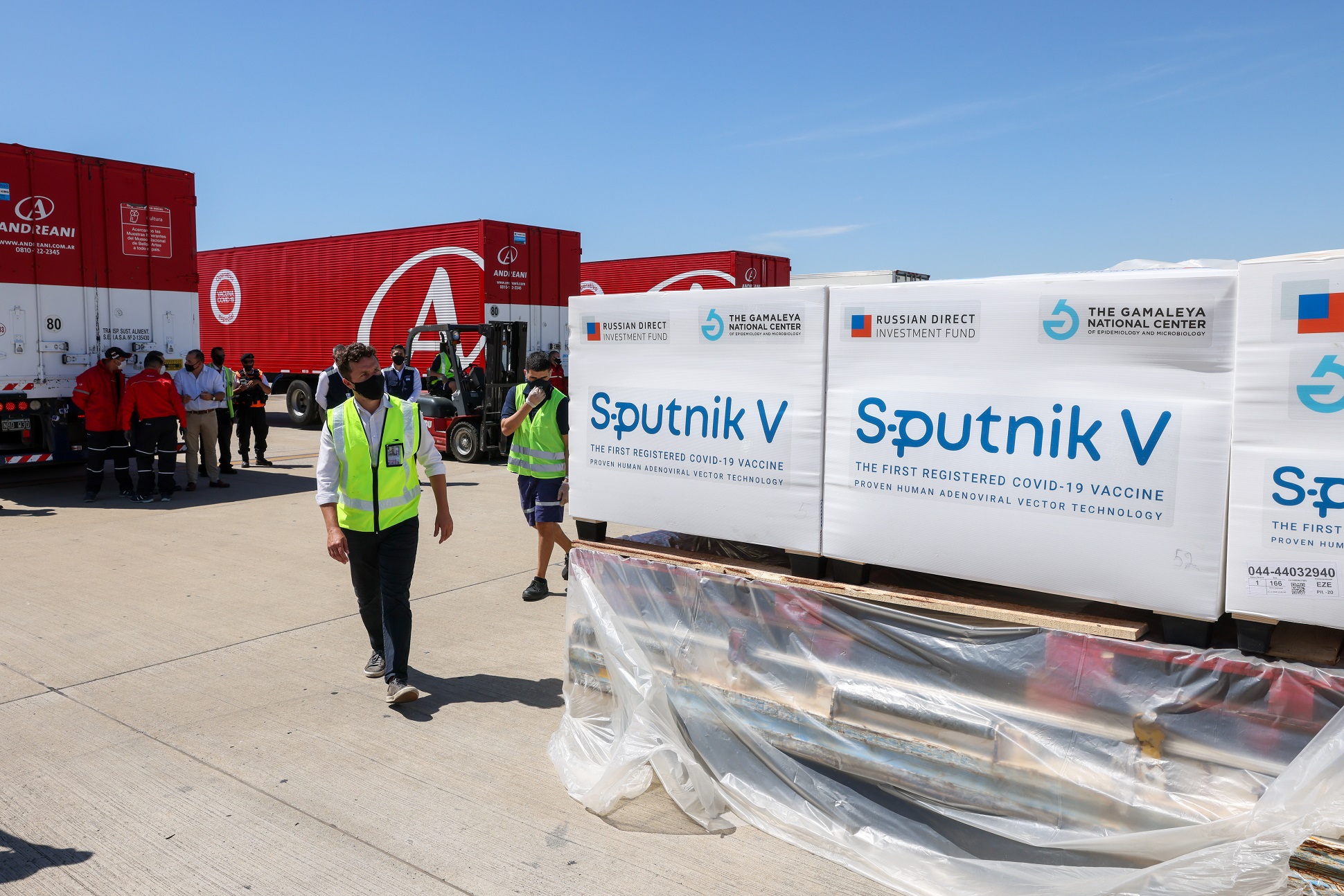 Governments across Latin America are racing against time, making every effort to inoculate their populations against COVID-19. However, rising case numbers driven by new variants of the virus and short supply of vaccines are threatening the capacity of health care systems once again, forcing countries to take severe measures that could jeopardize the economic recovery. 
Despite having multiple regional cooperation initiatives, Latin American countries have failed to set a common vaccination strategy. While Chile has already vaccinated almost 42% of its population with at least one dose, Argentina and Brazil have vaccinated less than 14%, Colombia less than 6%, and Paraguay less than 2%, according to .
 According to Juan José Arteaga, a Uruguayan retired career diplomat who served as ambassador to Venezuela and Peru, the failure of the vaccination campaigns is related to a breakdown in relationships between Latin American countries. 
"The COVID-19 pandemic arrived at one of the worst moments the region has ever experienced since the return to democracy in the 1980s and 1990s," he said in an interview with Latin Dispatch. 
"The fragmentation in Latin America has gotten to a point where there is almost no dialogue between presidents, and all regional organizations are in crisis or have disappeared from the scene. This unfortunate reality has left countries isolated and incapable of reaching a common strategy to secure better access to vaccines."
 On the other hand, Tomás Listrani Blanco, an professor of political science at Torcuato di Tella University and Belgrano University, pointed out a few notable success stories of multilateral cooperation during the vaccination campaign.
 "Despite the low regional receptiveness to a common approach, President Fernández of Argentina has achieved some isolated success with specific cases of cooperation, from his state visit to Chile that reinforced health coordination, to shipments of vaccines to Bolivia, and the production of an active ingredient for the AstraZeneca vaccine to be sent to Mexico," he said. 
The geopolitical implications of the vaccine campaign
Delays in the World Health Organization's COVAX initiative has pushed governments to find vaccines on their own. Although most countries in the region have negotiated with different laboratories, in the early stage, the vaccines available were overwhelmingly the shots manufactured in China (Sinopharm and Sinovac) and Russia (Sputnik-V). 
In this context, Juan González Román, U.S. National Security Council director for the Hemispheric Affairs, accused China and Russia of "commercializing vaccines for political gain" in last week. González also promised that the United States will help distribute vaccine doses to the rest of the world once its own people are inoculated.  
However, governments are running out of time. Argentina's leftist Peronist government, despite having priority to purchase Pfizer vaccines because of their contribution in phase 3 clinical trials for that shot, ended up and possible delays in delivery. Furthermore, although last August with Mexico to produce doses of the AstraZeneca vaccine between the two countries, 22 million of which would be sent to Argentina, due to , the vaccines have still not arrived. Therefore, the Argentinian government decided to put its initial bets on the Russian Sputnik-V vaccine, purchasing an estimated for its at-risk population.
Despite the initial skepticism from the scientific community towards the Sputnik-V due to the lack of information, real-world studies conducted in and have shown the vaccine has a high efficacy rate in preventing COVID-19. These promising results prompted Argentina's private laboratory Richmond and the Russian Direct Investment Fund (RDIF) to to manufacture around one million Sputnik-V doses per month in Argentina starting next June. In a President Fernández called the agreement "a great opportunity for Argentina and Latin America to advance in the battle against the pandemic." 
President Alberto Fernández, who earlier this year came down with COVID-19 despite having received both Sputnik-V doses, recently for Russia's efforts to supply vaccine doses to Argentina. Fernández also to send the 20 million AstraZeneca's vaccines they have in stock and are not planning to use to Argentina. Moreover, Fernández has actively supported Mexican President to declare COVID-19 vaccines a common good and waive intellectual property rights. 
Arteaga and Listrani understand that COVID-19 vaccine nationalism led by western countries has prompted Latin American governments to turn to China and Russia for vaccines.  
"Governments have acted in a pragmatic way prioritizing the diversification of their vaccine suppliers, while Brazil and Chile have relied on vaccines from China, Paraguay and Honduras have relied on vaccines from Russia," Listrani said. 
Both Arteaga and Listrani suggest that even though so-called "vaccine diplomacy" is a clear opportunistic move by Moscow and Beijing to gain prestige around the world, it will not have a major impact on diplomatic alignments.
"Vaccines will certainly open up new possibilities for diversification and intensification of bilateral agendas, but other structural factors prevent an outright foreign policy shift," Listrani said. "I do not think there will be very significant realignments over vaccine supply. If anything, it may have served as a way for actors to confirm pre-existing inclinations."
Listrani added that he expects the United States to try to out-do Russia and China at vaccine diplomacy.
"It is my impression that the Biden Administration will use the country's pharmaceutical and logistical capacity to announce the country's return to international cooperation," he said. "In the case of Europe, by contrast, the waning interest in Latin America, in favor of Africa, for example, raises doubts about the immediacy or volume of vaccine supply in the short term. The EU-led vaccination effort still faces serious challenges."
COVID-19 response and institutional implications: VIP vaccinations
According to Transparency International's , the response of governments in the region to the pandemic has negatively impacted Latin America's already-weak democratic institutions. The severe health measures have curtailed freedoms, reduced space for civil society and weakened checks and balances on institutions. Transparency International analysts conclude that these circumstances have led to an unprecedented increase of corruption cases associated with public procurement of medical materiel.
Although in almost every region in the world, politicians and elites have "skipped the line" to get vaccinated before their turn, Latin America has seen a wave of so-called "VIP vaccination" scandals that have led to resignations of public health ministers in several countries.
On February 19, Argentine public health minister after it was revealed that Horacio Verbitsky, a pro-government journalist, had gotten vaccinated at the Ministry of Public Health before his turn. Verbitsky's confession shocked Argentine public opinion and pushed the government to conduct an official investigation. 
And it wasn't just Verbitsky. As some health care workers were prominent business people, politicians and trade union leaders have been some of the "VIPs" who have gotten vaccinated before their turn. acknowledged that at least 70 prominent public figures and their families got vaccinated when they were not entitled to, among them former President Eduardo Duhalde, as well as his wife, his two daughters and his private secretary. Moreover, Argentina's press uncovered a series of explosive VIP vaccination scandals involving young political activists. , La Campora, a pro-government political youth organization close to vice-president Fernández, has facilitated vaccines to its members. 
that President Fernández's approval rating dropped from 33% last December, when the vaccination campaign started, to 30.7% after the VIP vaccination scandal in early February. Listrani and Arteaga said that such opinion polls reflect the public's distrust of the political establishment as a whole.
Next October, Argentines will go to the polls to cast their vote for midterm congressional elections, if the elections are not postponed. Listrani thinks that the success or failure of the vaccination campaign will be only one of the issues the electorate will be taking into account.
"Voter preference indicators show that pre-pandemic issues (such as corruption, unemployment, or inflation) are at the top of their concerns, and, legislative elections tend to be punitive for the government in power," he said. "The main challenges for the ruling coalition have to do with sustaining economic recovery and debt negotiations with the IMF."
After in 2020, Argentine authorities and the IMF are expecting a rebound of nearly. However, Argentina faces important structural problems; rate, and a tough negotiation with the IMF to restructure its debt on the horizon. 
Although the vaccination campaign against COVID-19 is drawing headlines around the world, the vaccination and its challenges is just highlighting the tendencies and phenomena already present in our societies.
The post Latin America's unequal vaccine campaign appeared first on Latin America News Dispatch.
Source : Latin Dispatch
More