Live-Action Spider-Man (Plus Animated) Unite In Avengers Shawarma Scene
Spider-Man fan art brings Tobey Maguire, Andrew Garfield, Tom Holland, and others together in a take on the classic Avengers shawarma scene.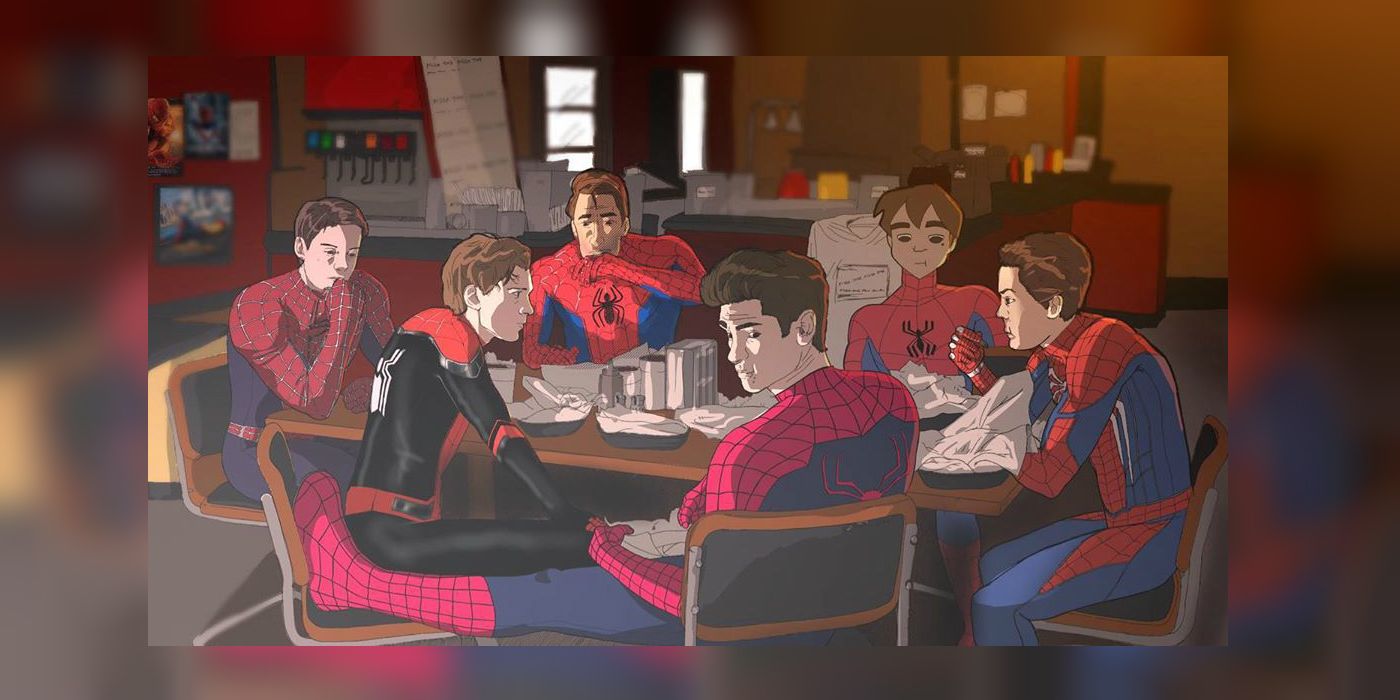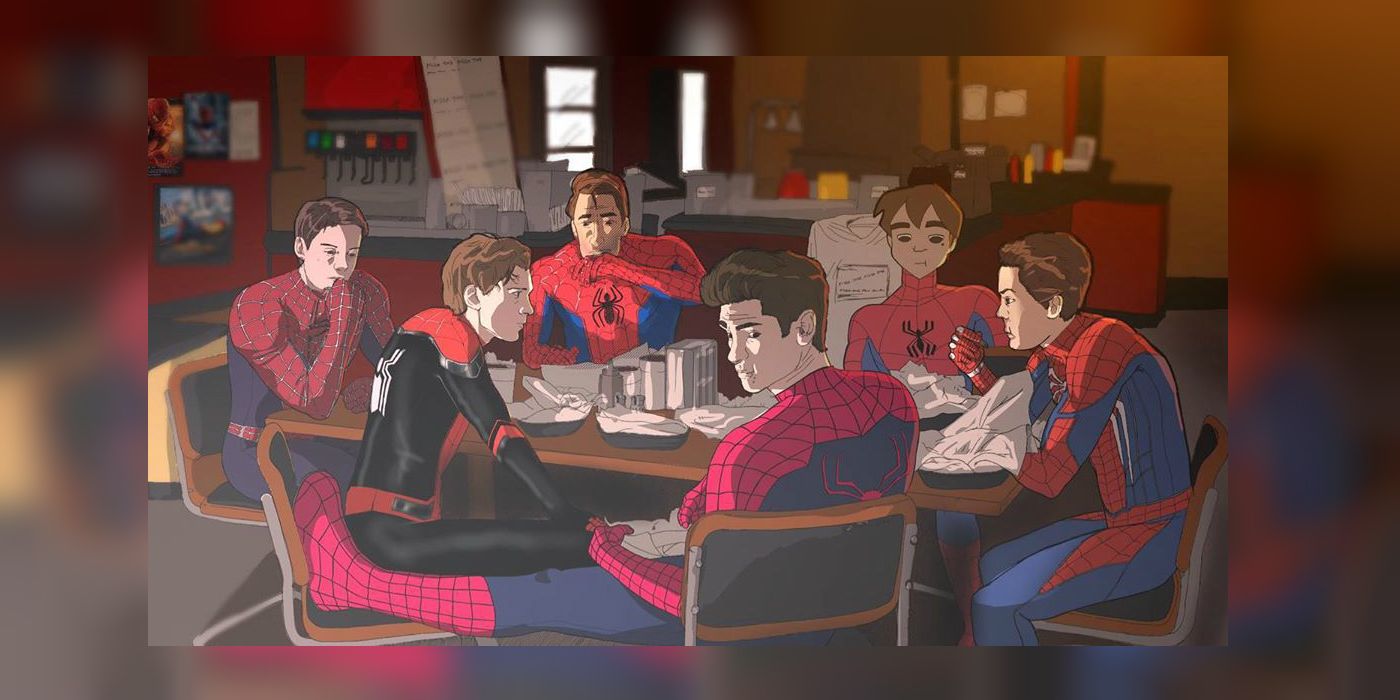 The various versions of Spider-Man come together in fan art referencing the iconic shawarma scene in . Fans have been wanting to see a crossover between the cinematic portrayals of the Wall Crawler. That wish was almost granted in a rejected scene featuring Tobey Maguire, Andrew Garfield, and Tom Holland in Spider-Man: Into the Spider-Verse.
Next to Batman and Superman, Spider-Man has the most theatrical films based on a comic book character. There was the Sam Raimi-directed trilogy, which ran from 2002 to 2007. Maguire portrayed the character, a performance many still consider to be the best of the cinematic portrayals. The next incarnation of the character came in The Amazing Spider-Man, a continuity lasting from 2012 to 2014. This time, Andrew Garfield took on the role, delivering a lot more wisecracks. Finally, the current Spider-Man is based in the MCU. Tom Holland's portrayal of a younger Peter Parker has been popular with critics. No matter which version, each one has delivered something of note. Fans are hoping these actors one day come together, as seen in recent Spider-Man fan art.
More fan art bringing different incarnations of Spider-Man has been shared to Instagram. This artwork comes from silentpr0tag. However, as noted by the artist, the original black and white drawing was done by EARTH_96283 on Twitter. Check out the Spider-Man fan art below.
The artwork features Maguire, Garfield, and Holland's versions of the Webslinger. In addition, Peter B. Parker, the secondary protagonist of Spider-Man: Into the Spider-Verse, is also sitting there. However, Miles Morales, that film's main character, isn't included. Although not cinematic, Spider-Man from the popular Spectacular Spider-Man television series is present, along with Peter Parker from the acclaimed PlayStation 4 video game. Most of them are enjoying a meal, a reference to . One can easily picture all these Spider-Men reminiscing of previous battles and sharing wisecracks.
Could Maguire and Garfield return? Fans certainly hope so. When it was announced Sam Raimi would be directing , many said they want to see Maguire's Spider-Man make a cameo. That would surely be a standing ovation moment should it come to pass, though fans shouldn't get their hopes up. For now, viewers can enjoy Tom Holland's portrayal of the character in the third MCU Spider-Man movie next year. Sony knows people want to see all the actors together, even if it's just a brief scene. Hopefully, one day the studio can make it work for Spider-Man fans.
Next: Sony's Spider-Man 4 Plan (& Why Amazing Spider-Man Happened Instead)
Source: silentpr0tag, EARTH_96283
Source : Screen Rant
More