Marvel Theory: WandaVision's Villain Is Scarlet Witch's Comic Book Mentor
WandaVision will emulate sitcoms tropes - which indicates that Kathryn Hahn's character might actually be a villainous version of Agatha Harkness.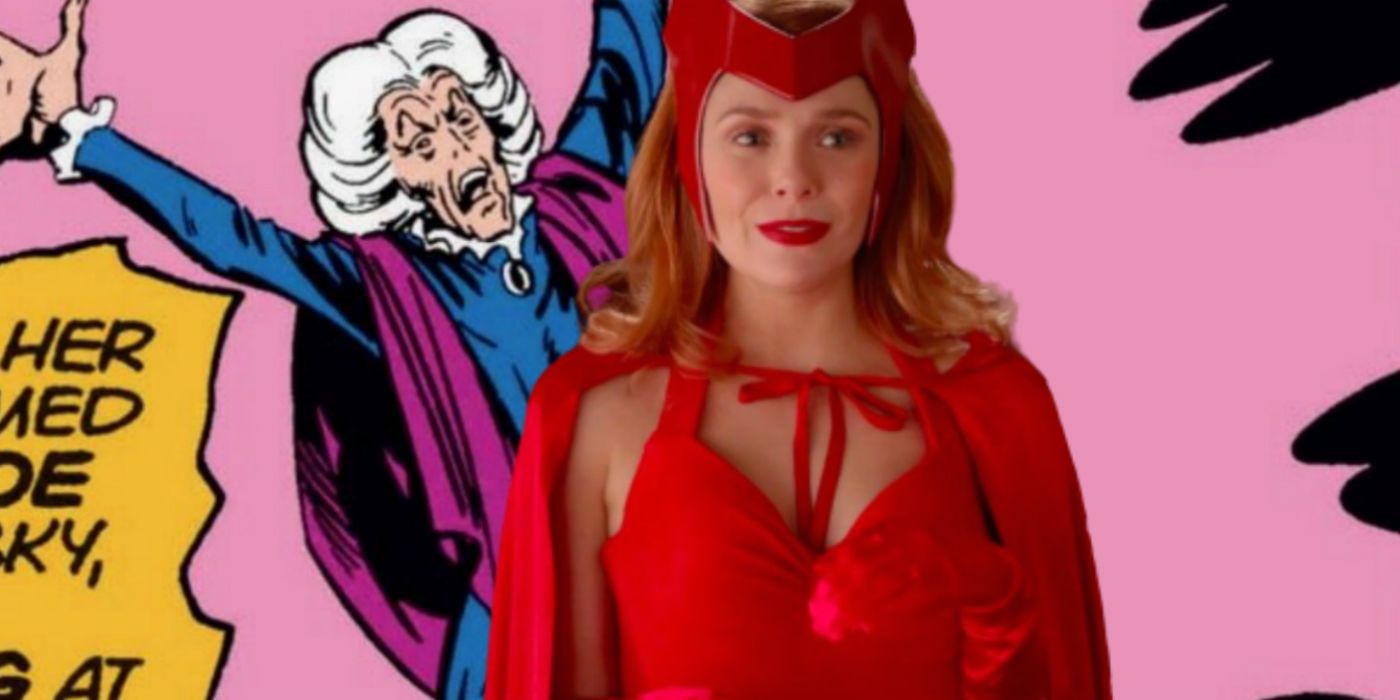 Details for WandaVision have been kept firmly under wraps - but a subversive twist could see Scarlet Witch's comic book mentor serve as the show's villain. After dominating the big screen for three phases of storytelling, the Marvel Cinematic Universe will more officially branch out into television. Set to air on the Disney+ streaming service, the myriad shows will give a larger focus to such supporting characters as Sam Wilson, Bucky Barnes, and Loki. WandaVision will center on Wanda Maximoff (Elizabeth Olsen) and Vision (Paul Bettany) as they begin to suspect that their ideal suburban existence is not quite as it seems. Created and written by Jac Shaeffer, the six-part series will blend sitcom with traditional Marvel-style action.
Vision was last seen meeting a devastating fate during Avengers: Infinity War. Wanda was subsequently wiped from existence a few moments later, but ultimately returned in Avengers: Endgame and helped to deal out justice upon Thanos. Vision, however, wasn't quite so fortunate. Though years had passed for the Avengers who survived Thanos' infamous snap, it would have felt instantaneous for the newly restored Wanda. As such, the grief was entirely fresh for her - as demonstrated by a touching scene with Hawkeye (Jeremy Renner). Given that, many have theorized that the pain and eagerness to be reunited with her fallen love will lead Wanda to create the surreal realities of WandaVision. That theory has only been exacerbated by the knowledge that a broken and unstable Wanda has often used her powers in such a fashion within the comics.
However, despite some considerable losses, Wanda has managed to remain largely well-adjusted. Furthermore, the WandaVision teaser emphasized the character being somewhat surprised by the realities she finds herself navigating. Both of those facts lend themselves to Wanda not quite being emotionally ravaged enough yet to have created them. Equally, the synopsis suggests that she will likewise not have the delusional belief needed to live unquestionably within them. Instead, it could be that WandaVision will have a plot not too dissimilar from The Truman Show and the world(s) will be more like a prison. If so, like in that classic Jim Carrey film, the world would still need an architect. Fortunately, the answer for who that could be (if not Wanda) may lie with Kathryn Hahn's mysterious character and Marvel Studios' method for maintaining the secret.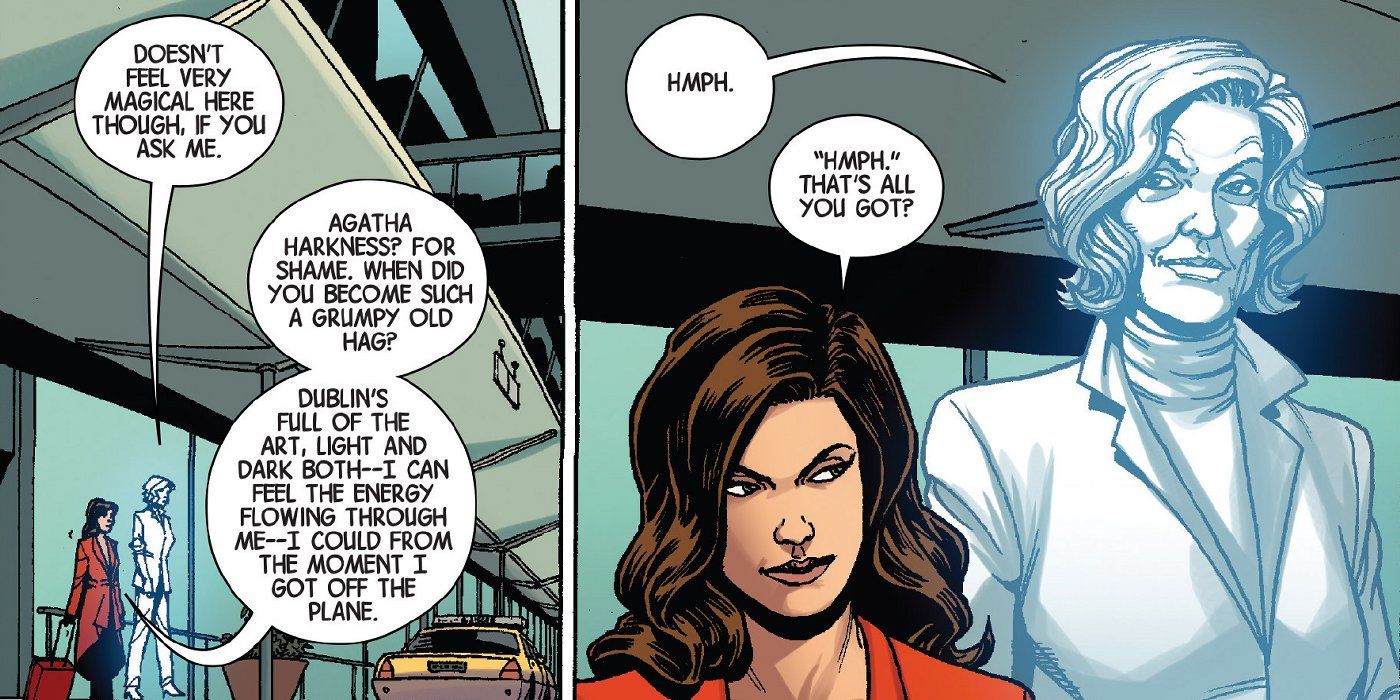 Agatha Harkness has played a central role in several classic Scarlet Witch comic book storylines - including those that the series will take inspiration from. A powerful witch in her own right, Agatha mentored Wanda in the use of her powers and helped her on several occasions. When Hahn was officially cast, there was much speculation that her unnamed character would be a version of that character. What lends to her subversively being a more villainous iteration, however, is that Hahn was listed merely as "Nosy Neighbor". In the world of sitcoms and soap operas, such neighbors are often an antagonizing force. Having that nosy neighbor being an all-powerful witch would certainly live up to the premise of blending sitcom tropes with the usual Marvel spectacle. Like Laura Linney's character in The Truman Show, it would also place Agatha in a prime position to serve as a warden of sorts.
Why she might want to torment Wanda remains to be seen. However, it could continue the trend of villains punishing the heroes for the collateral damage they have accumulated over the years - of which Wanda has produced her fair share. That would allow Hahn to utilize the full extent of her likeability and range to serve as a more nuanced character. It would simultaneously subvert comic book fans' expectations while still having Agatha play a direct hand in turning Wanda more directly into the Scarlet Witch - albeit by breaking her mind rather than through mentorship. It could also set up the planned connection to Doctor Strange in the Multiverse of Madness - with the Sorceror Supreme having to fix the lingering damage that Agatha caused. Whatever the case, all will be officially revealed when WandaVision finally drops via Disney+.
More: How Marvel Phase 4 Can Replace MCU's Quicksilver With X-Men's
Source : Screen Rant
More