Massive Square Enix Eidos Charity Sale Has Over 50 Games For $40
Square Enix is selling over fifty Eidos games for under $40 as part of its Stay Home And Play Initiative, with all proceeds going to charity.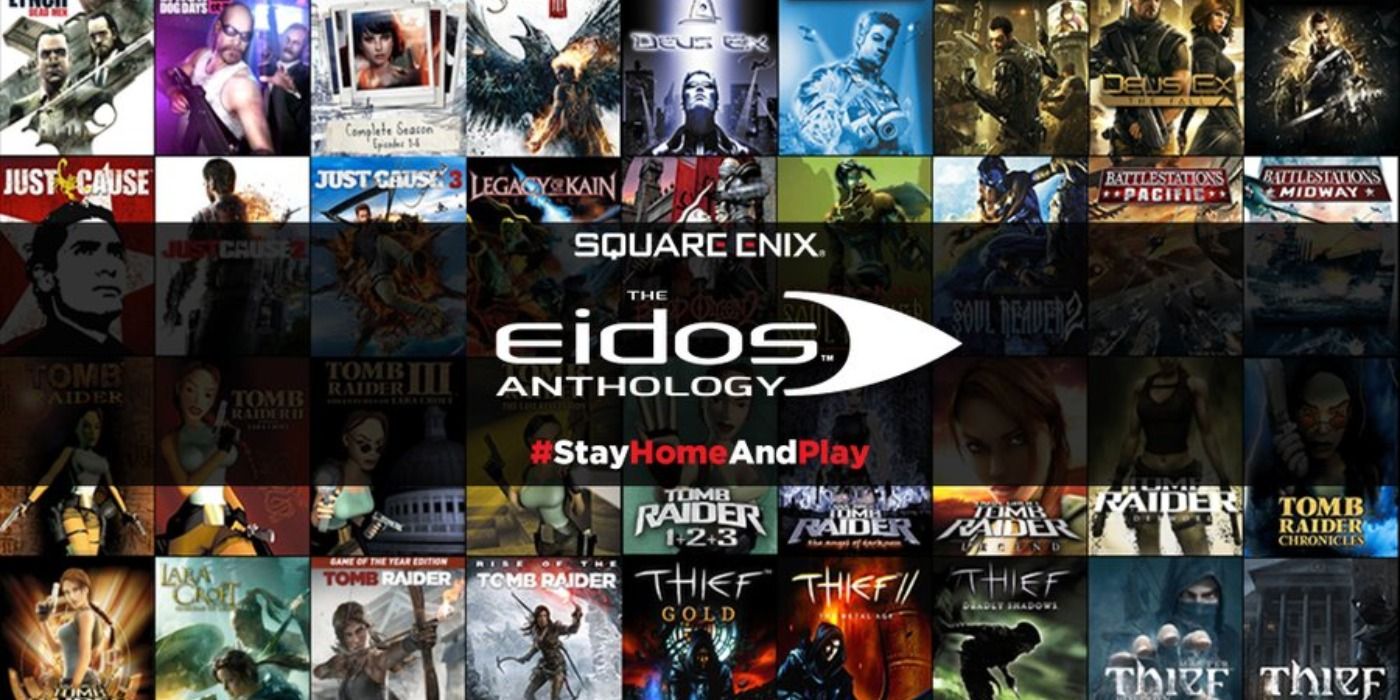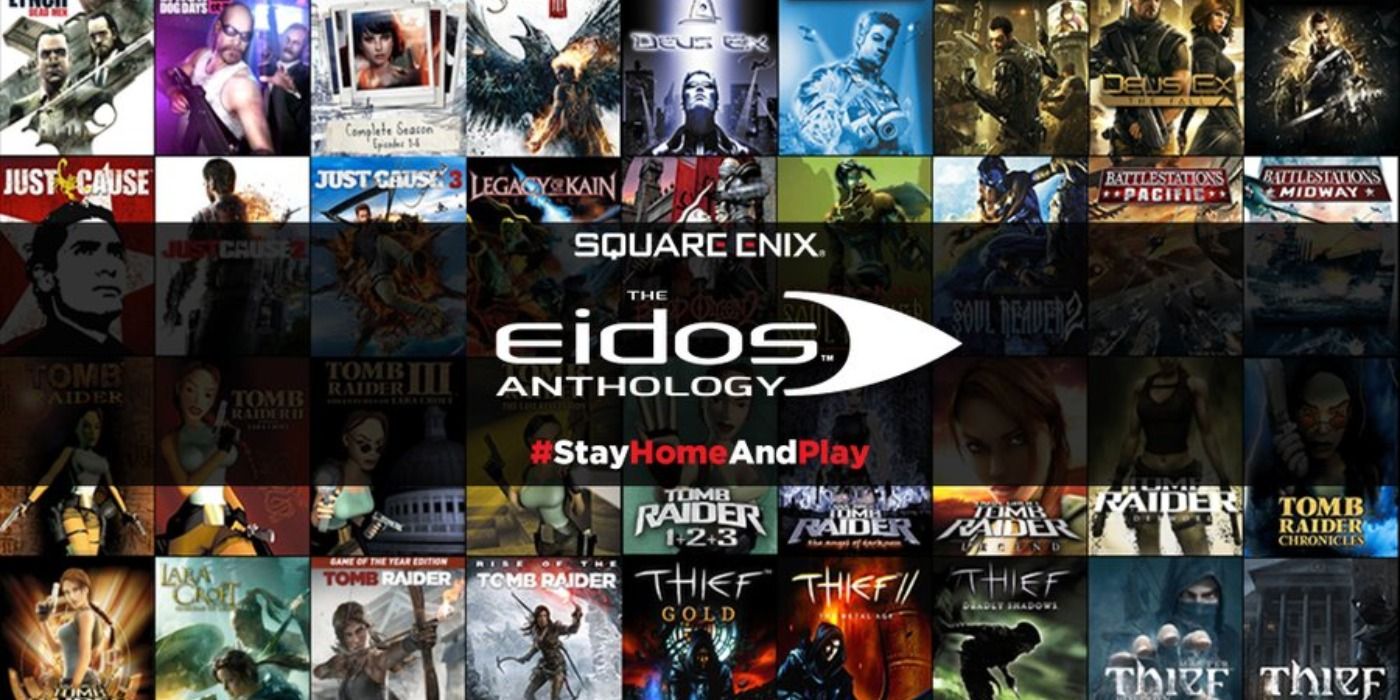 Publisher Square Enix is selling over fifty Eidos games for less than $40 as part of its Stay Home & Play initiative, with all of the company's cut of the proceeds going to charity. The self-isolation period caused by COVID-19 has led to a surge of interest in gaming, as people look for ways to spend their time while stuck at home.
There are some video game companies that have offered free or heavily discounted games as part of campaigns to encourage people to stay at home. Sony's Play At Home Initiative gave Journey and Uncharted: The Nathan Drake Collection to fans, allowing people around the world to experience two awesome PlayStation games for free. Google also got in on the action by tying the general release of Stadia to the public to the self-isolation period. Google made Stadia Pro free for two months, allowing everyone to try out the service and giving them instant access to a library of games.
Related: Square Enix Will Open Its First Large-Scale Theme Park in 2020 (But It's Not What You Think)
Square Enix has encouraged gamers to stay home in March by giving away Tomb Raider and Lara Croft and the Temple of Osiris. The company is continuing its Stay Home & Play initiative with a huge Steam sale of Eidos games. According to the official Square Enix Twitter page, the Steam bundle costs $39.24 and contains over fifty games.
The sale is planned to last until May 11th, so players only have a few more days to take advantage of the offer. The full list of games included in Square Enix's Stay Home And Play Edios Anthology collection is:
Rise of the Tomb Raider
Just Cause 3
Deus Ex: Mankind Divided
Life is Strange: Complete Season
Sleeping Dogs: Definitive Edition
Tomb Raider (2013)
Tomb Raider I
Tomb Raider II
Tomb Raider III
Tomb Raider IV: The Last Revelation
Tomb Raider V Chronicles
Tomb Raider VI: The Angel of Darkness
Tomb Raider Legend, Tomb Raider Anniversary
Tomb Raider Underworld
Lara Croft and the Guardian of Light
Lara Croft and the Temple of Osiris
Just Cause
Just Cause 2
Kane and Lynch: Dead Men
Kane and Lynch 2: Dog Days
Deus Ex: Human Revolution - Director's Cut
Deus Ex: Game of the Year Edition
Deus Ex: Invisible War
Deus Ex: The Fall
Thief
Thief: Deadly Shadows
Thief II: The Metal Age
Thief Gold
Battlestations: Pacific
Battlestations: Midway
Project Snowblind
Mini Ninjas
Order of War
Flora's Fruit Farm
Supreme Commander 2
Conflict: Desert Storm
Conflict: Denied Ops
Legacy of Kain: Soul Reaver
Legacy of Kain: Soul Reaver 2
Legacy of Kain: Defiance
Blood Omen 2: Legacy of Kain
Dungeon Siege
Dungeon Siege II
Dungeon Siege III
Anachronox
Pandemonium
Deathtrap Dungeon
Daikatana
Omikron: The Nomad Soul
Goetia
Hitman GO: Definitive Edition
Lara Croft GO
The Turing Test
This isn't the only charity sale in recent history, as Humble Bundle has sold $1000 worth of games & books for charity in the past and given the money to COVID-19 first responders. With a total value of nearly five hundred dollars, Square Enix's newest deal is similarly beneficial to everyone involved. This collection has some amazing games, along with a few duds mixed in. The bundle is an incredible value for the price and people looking to bolster their Steam library should check out this Square Enix collection.
Next: Vagrant Story 2 Teased By Original Game's Director
Source: Square Enix/Twitter
Source : Screen Rant
More