Microsoft Flight Simulator Update Adds National Mall & More US Locations
Microsoft Flight Simulator has introduced its major United States world update, adding new airports and major landmarks for players to explore.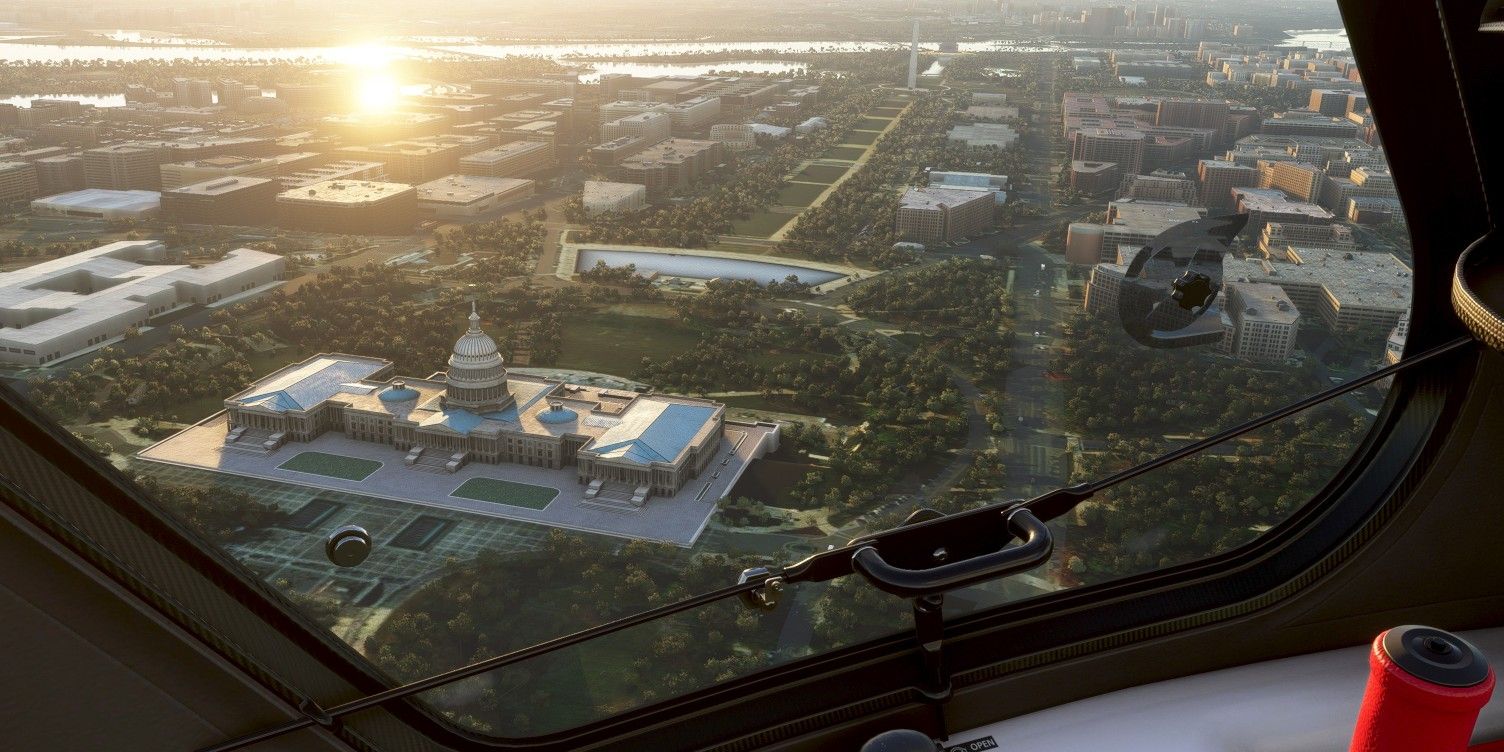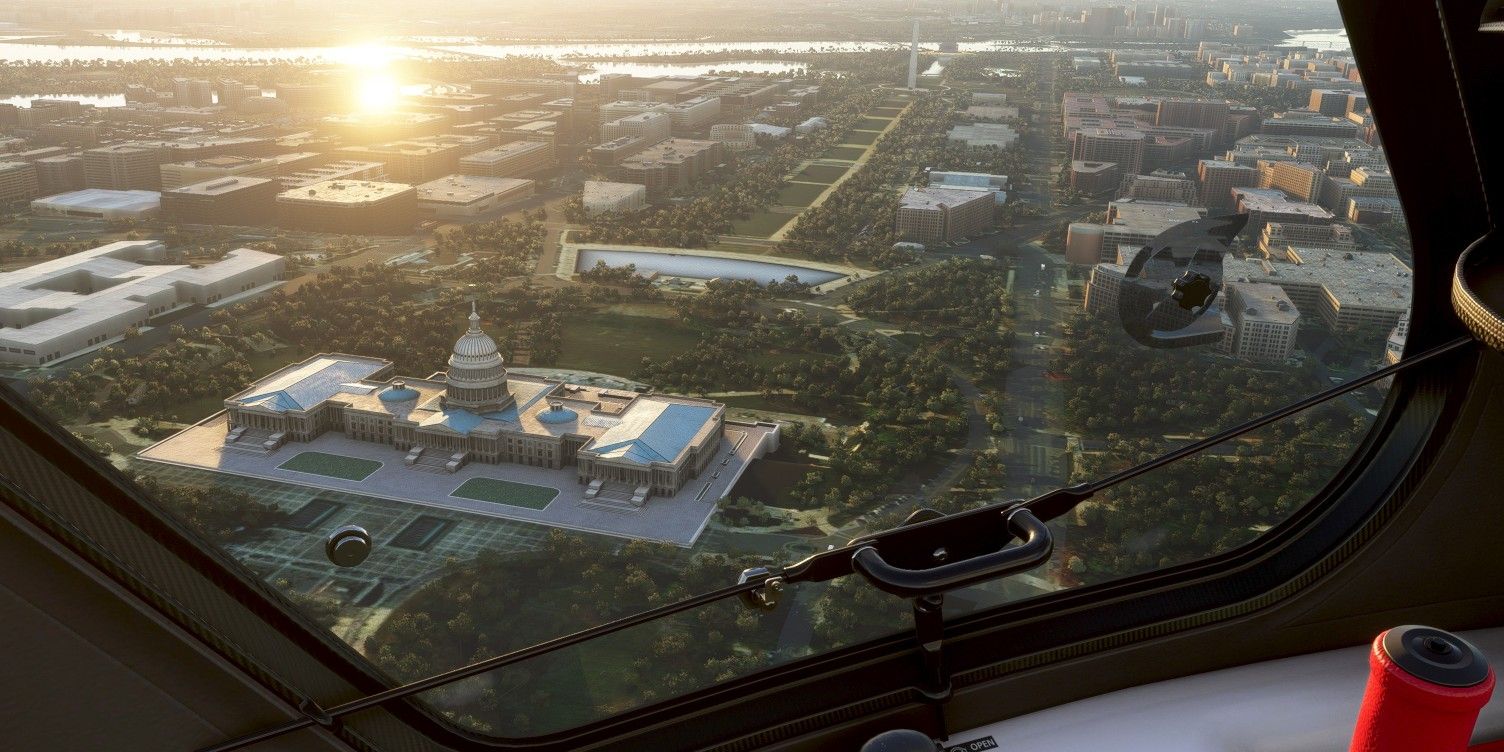 Microsoft Flight Simulator has released its second major world update, which will considerably revamp the United States of America. The game's previous update remodeled Japan, redesigning six major cities and adding landmarks and new airports for players to use when planning their journeys. The developers have established an intent to make these major updates a regular part of the game going forward, and to that end they announced the USA update last month.
Microsoft Flight Simulator has seen overwhelming success since its release. It's the first entry in the robust simulation series in many years, and players have latched onto it both for being a superb, well-programmed and realistic game, and for being full of preposterous glitches and bugs. On one hand, the developer's ambitious intent to model every airport in the game and provide a faithful rendering of the entire planet has led to a robust simulation where players can go just about anywhere, and fans have responded very well to that freedom. On the other hand, that very ambition has led to a remarkable amount of bugs, glitches, and rendering issues, which have also been embraced by players for the sheer absurdity they lend to such a serious and straightforward title. One of the most infamous examples is a colossal 212-story skyscraper discovered in the game's simulation of Australia, due to a typo in the mapping software used to create the game.
With the addition of the US update, the game's already massive world is getting a little bit bigger. Microsoft outlined the developer's plans for the game in a recent post on Xbox Wire. The game's digital elevation model has been improved, and now offers updated resolutions within one meter. Technical updates are far from the only thing that have been added, though; the update introduces four new handcrafted airports across the US, and adds visual improvements to 48 more throughout the country. 50 new high-fidelity landmarks have been introduced for fans to admire from the comfort of their cockpits, including the National Mall in Washington DC. These points of interest are shown to full effect in the trailer on Xbox's YouTube page, which vividly displays some iconic US landmarks like the Statue of Liberty, Devil's Tower, and Mount Rushmore. The new airports were also displayed, along with some less postcard-worthy additions like the Tucson airplane graveyard and a fleet of oil rigs in the Gulf of Mexico. These aren't quite as picturesque but they'll go far to improve and expand the world of Microsoft Flight Simulator.
Microsoft Flight Simulator was already a massive game at launch. It took so long to download that players started review bombing the title for it. It was so large that the physical edition came with ten discs just to get all of the content onto a PC. It's impressive to see developer Asobo Studio committed to making such a behemoth of a game even bigger and better.
Microsoft Flight Simulator was definitely a major success story this year. Stories abound about how players have used the game's expansive simulation to craft their own stories and unique experiences. Hopefully the USA update will give them even more grounds for exciting stories and delightful experiences now that these majestic US landmarks and airports have been introduced to Microsoft Flight Simulator.
Source: Xbox Wire, Xbox
Source : Screen Rant
More