Monster Hunter Rise Amiibo Designs Appear Online | Screen Rant
Fans have had a first look at the designs for the three new Amiibo that will be releasing alongside the new Monster Hunter game, Monster Hunter Rise.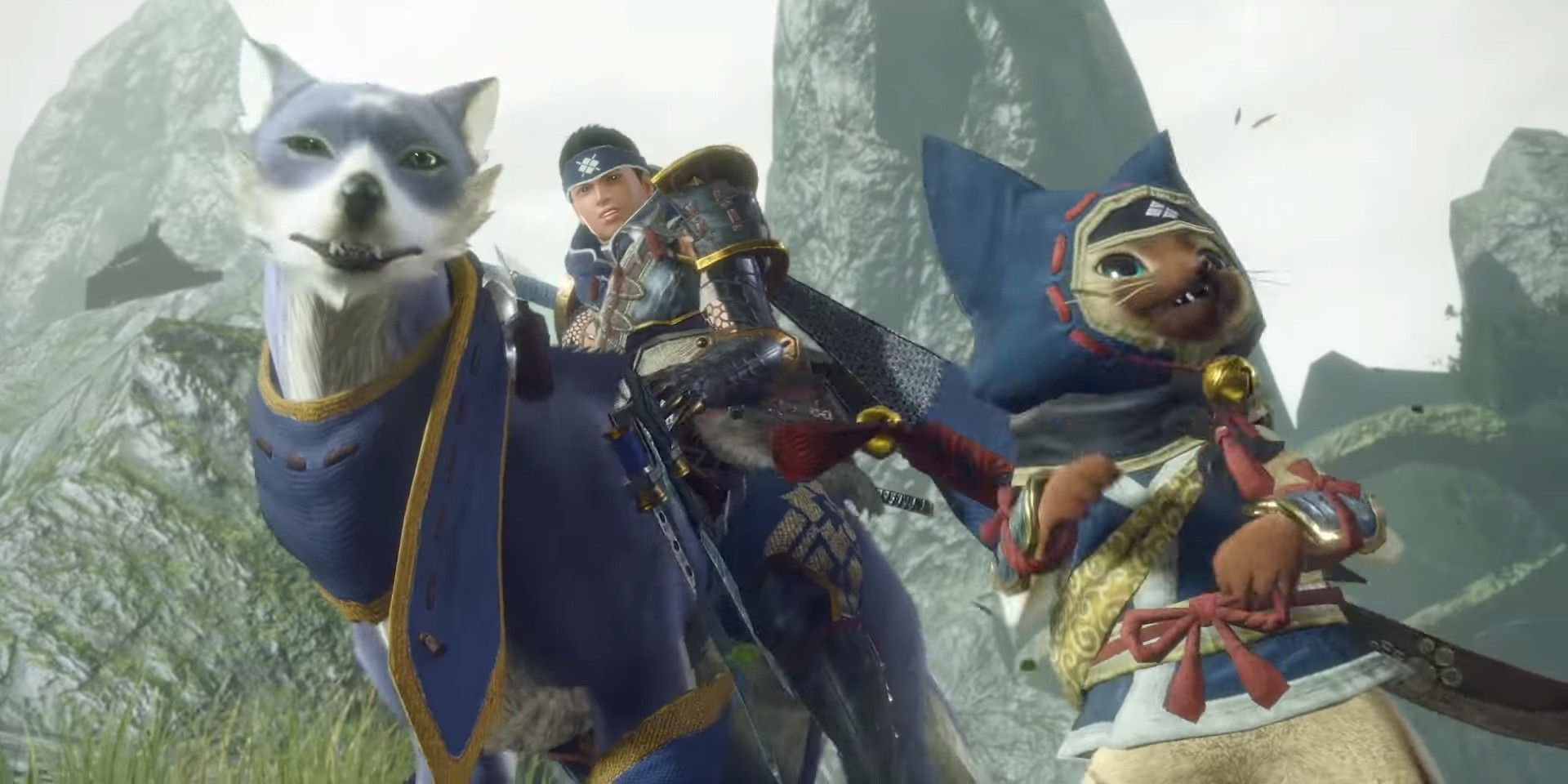 The designs of the upcoming Amiibo for  have been revealed online. Three Amiibo were revealed at the same time as the new title to coincide with its release in March next year. Fans can choose between a feline Palico companion or one of the game's new Palamutes, and the flagship monster Magnamalo will also be getting the Amiibo treatment as part of the collector's edition of the game.
Monster Hunter Rise will be serving as a direct successor to Monster Hunter: World, which is not only the most successful Monster Hunter game in the series but also the best selling Capcom game of all time. In order to compete with this juggernaut, Capcom is introducing some new features to the game, including the aforementioned Palamute allies, which players can ride into battle and even up steep vine-covered walls. Players can also make use of the Wirebug, a helpful creature that performs similarly to a grappling hook. Beloved features from the previous game, namely the interconnected game maps, free of transition gates, will be returning to the game.
Related: Monster Hunter Rise Will Receive Free Post-Launch Updates
When the Amiibo were announced during a Nintendo Direct partner showcase, all they got were placeholder images based on art from the game itself. This changes today, thanks to Twitter user and Japanese game producer Gaijinhunter. The tweet features photographs of all three Amiibo, and they look more or less as one would expect. The Palico is posing with all the panache one would expect from the series' beloved feline hunters, while the Palamute has a much more neutral pose, calm but attentive. Magnamalo, who was recently revealed in concept art, stands out for its immense size; the creature is too big for its own stand, which might make it look a bit odd on the shelf. Take a look.
When compared to some of Nintendo's first-party Amiibo, like the Cat Mario and Cat Peach figures announced during Mario's 35th anniversary, a few of the details here are a bit lacking. The palamute's gaze gets a bit uncomfortable if one holds it for too long, for example, and Magnamalo doesn't seem to have much of a face. Overall, though, they're perfectly solid figures, and they'll probably look perfectly fine on a shelf. Third-party titles don't often get the Amiibo treatment, and when they do, it's definitely an exciting time for fans.
The Monster Hunter series has always been known for its charm, almost as much as it's known for its thrilling high-stakes monster fights and satisfying feedback loops. The chance to commemorate one's beloved animal companions in real life (and, of course, unlock special armor sets in-game) is a lovely opportunity for fans of the franchise. And of course the prospect of posing Monster Hunter Rise's most fearsome creature on the shelf like a hunting trophy is pretty nice too.
Next: Monster Hunter: World Board Game Is Coming To Kickstarter Next Year
Source: Gaijinhunter
Source : Screen Rant
More