MTV's The Hills: Best Seasons, Ranked By IMDb | ScreenRant
MTV's classic reality show The Hills lasted six dramatic seasons, but then there was the short-lived reboot New Beginnings. At IMDb, how do they rank?
She came to the The Hills from Laguna Beach to go to fashion school and intern at Teen Vogue. For six seasons. fans watched Lauren Conrad and her expanding base of BFFs reveal--often with high drama--what it's like to live, work, and have your heart broken in L.A.
As with any group of friends there was in-fighting, interchanging of boyfriends, the good-bad girl stereotyping, familial troubles brought into the mix, and the coup de grâce of tropes: when outsiders infiltrate the squad.
Every season, plus the The Hills: New Beginnings spin-off nine years later, had its moments but as with any series, some were more must-see TV than others.
7 New Beginnings  Ranking: 5.4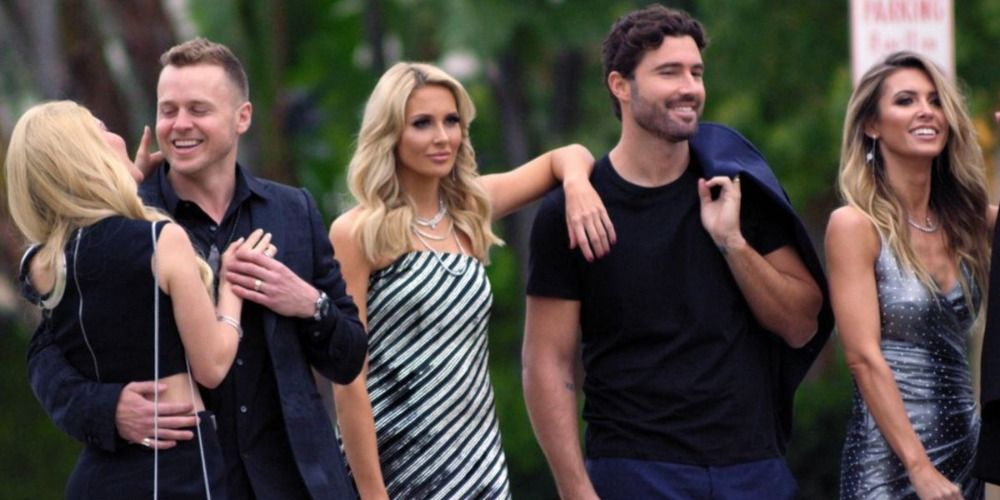 It's no surprise that this reunion series is last, as it served as more of a curiosity, where-are-they-now type thing. To juice it up, some new faces joined the now-grown-up OGs: Mischa Barton (The O.C.) as well as Brandon Lee (whose parents are Pamela Anderson and Tommy Lee), plus the group's children and spouses.
There's a reason this show only lasted one season: watching them talk about breastfeeding instead of beach parties was a bit boring. Also, what was fun and cool, with an anticipatory element when this crowd was 20-something (Audrina and Justin trying to define their relationship; Heidi and Spencer trying to be famous; all the constant bickering) can now only be described as sad. The word desperate holds a close second, as they seemed to be trying to capture what once was.
6 Season 1 Ranking: 5.6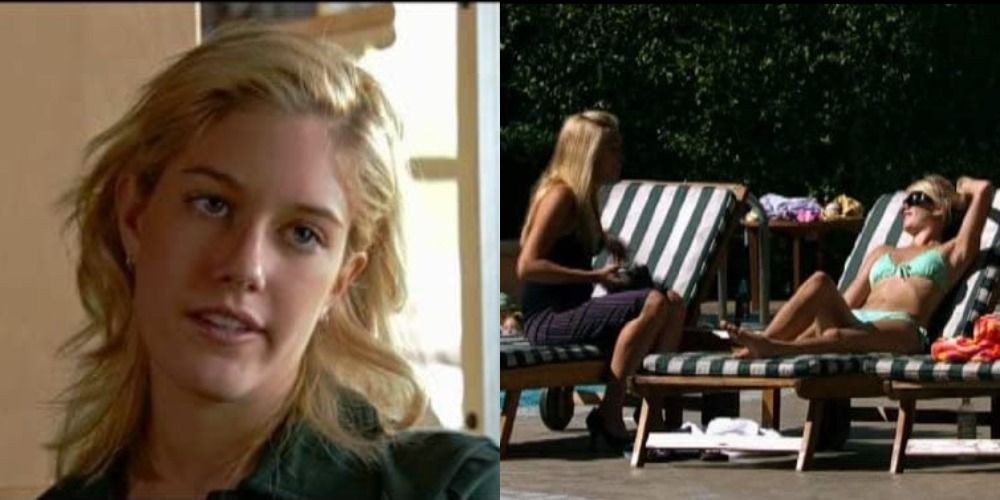 As with any series, the first season is about establishing who's who in the cast and setting up the action, which revolved around Lauren, then slowly broadened to include her Teen Vogue co-worker Whitney, the return of ex Jason, and roommate Heidi's travails with her BF Jordan plus her working for Bolt House.
The best thing this season, that had fans craving season 2, was the finale, when Whitney got to go to Paris for Teen Vogue because Lauren chose to spend her summer with Jason at his beach house. The decision served as a life lesson for many people.
5 Season 6 Ranking: 5.6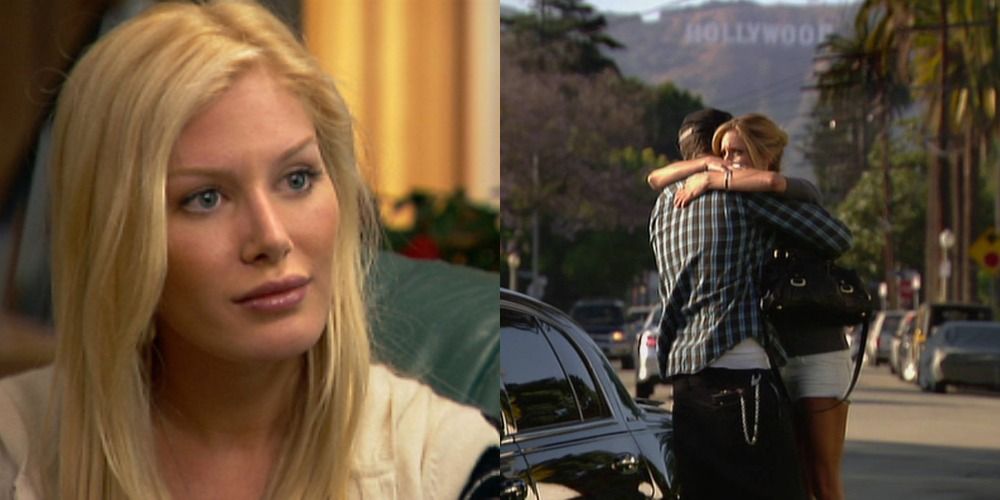 Interestingly enough, the first and last seasons ranked equally, perhaps because just as the first season is the to establish, the last is to wrap-up.
Heidi reunites with her mother to discuss how she fits into her daughter's married life. Spencer and sister Stephanie continue their family feud. Kristin and Audrina choose new lives without Brody or Justin, respectively. True to form, they threw in a confrontation between Brody's new girlfriend McKaela and Kristin because, why not?
The final scene both surprised and insulted the loyal audience when after Brody and Kristin hug goodbye, it's revealed they played out their dramatic farewell on a soundstage alluding to the fact that the scene and perhaps whole show was fake. Making fools of viewers does not a high ranking season make.
4 Season 4  Ranking: 5.7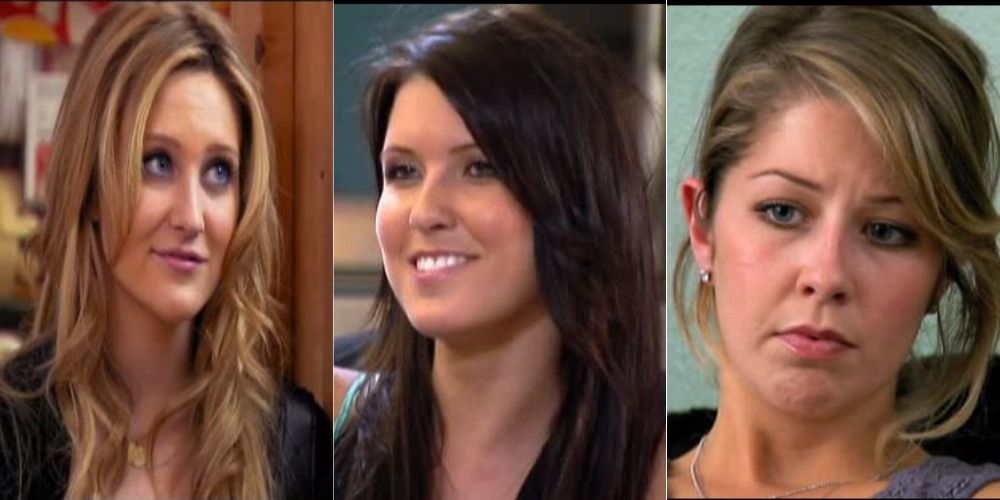 This season ranked in the middle because although there was drama, it was more of the same-old, same-old à la betrayals, rumor mongering, and squabbles galore between Audrina and Lo, Stephanie and Spencer, Stephanie and Brody, as well as Audrina and Lauren because of a false story spread about the latter hooking up with Justin. Just when there weren't enough people causing stress, Heidi's sister Holly comes to town on the heels of Heidi and Spencer heading to Cabo to elope. Wedding false alarm number 2.
These young women were as usual all about the boys with Audrina getting her own place and wanting Justin to move in, Whitney moving to NYC for one guy only to find another, and Lauren tiring of dating guys from her past. This season, if fact the whole series, begged the question as to why with their beauty and glitzy lives could they never raise the bar on their man game?
3 Season 5  Ranking: 6.1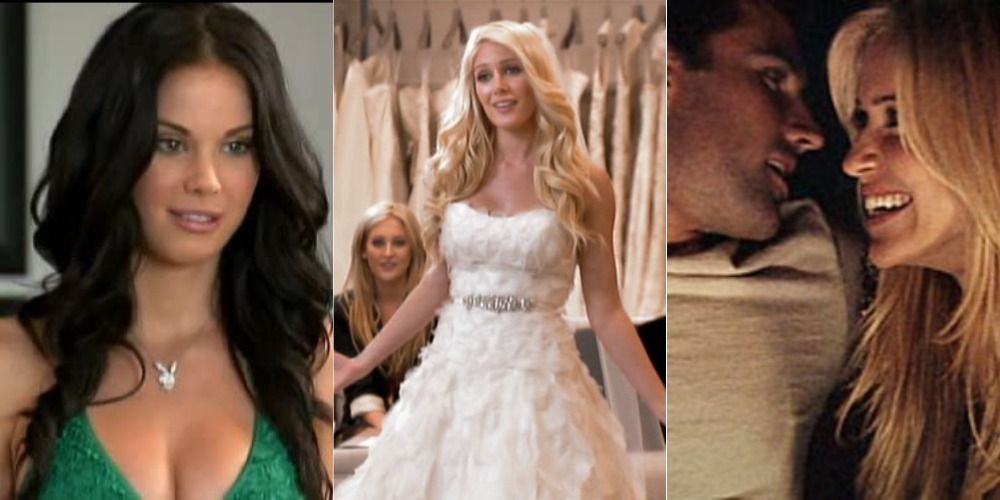 This season shockingly fell short of ranking 1 or 2, even though when it came high drama and hijinks everyone brought their A game.
During these 20 episodes, Lauren left the show mid-year and Kristin Cavallari swept in like a hurricane. She took the group by storm by getting in people's faces from minute one and getting into it with Audrina over Justin and Jayde over Brody.
The icing atop the wedding cake was Heidi's "princess" wedding to Spencer (finally) only to discover the man she married has no interest in kids. And yet they're still together and parents as well.
2 Season 3  Ranking: 6.2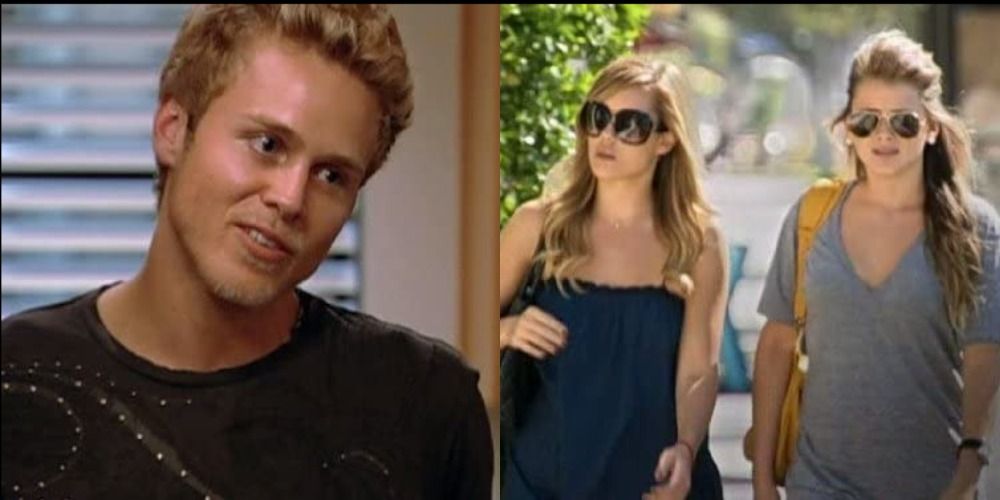 Fans would think that a season so filled with backstabbing and an alleged sex tape would take the top spot, but here it is in second place. Spencer proposes and goes to Colorado to meet the 'rents, then Heidi breaks up with him, only to lose it when the player starts playing with other girls.
The season also proved breaking up is easy to do on many other fronts with Audrina moving out because roomies Lauren and Lo keep leaving her out, pot-stirrer Stephanie Pratt joins the cast to fracture friendships, Jason returns to Lauren only to reveal he's engaged and Brody has a new girlfriend, Whitney leaves Teen Vogue, and Audrina and Justin begin their "I-thought-you-were-my-boyfriend" relationship. There were so many cast members this year, fans needed a score card.
1 Season 2  Ranking: 6.4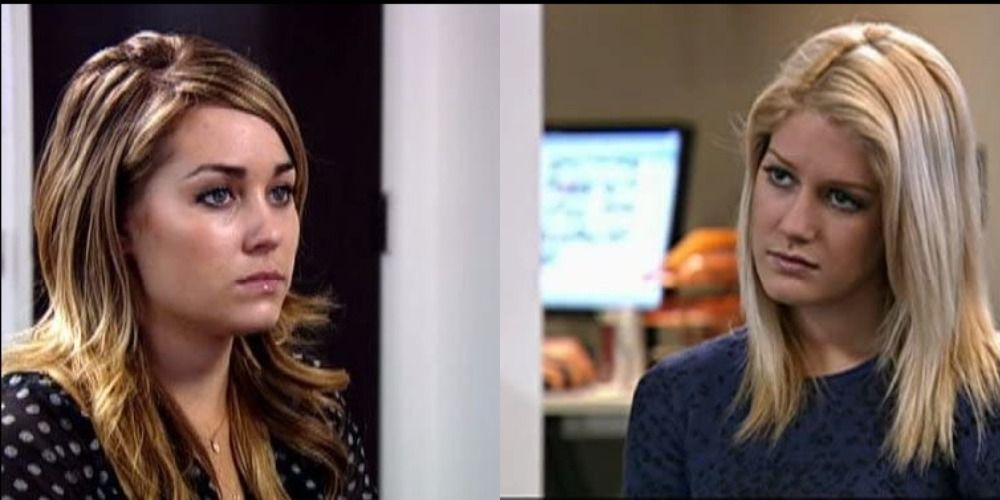 Taking the crown for best season is the second one because it's where things really picked up steam with the introduction of Brody Jenner and Spencer Pratt, the man who wreaks havoc just by walking in the room. After Heidi fell for him it seemed on brand for the smarmy player to not only push his new, rather insecure girlfriend to move in with him, but cause a chasm between her and BFF Lauren, making it easier to control Heidi.
This is also the season when Lauren turned 21, Whitney blew an opportunity at Teen Vogue, Lauren got cheated on by Brody with Jen Bunney, and Emily the NYC intern showed up Lauren. Fans were hooked, but clearly, Season 2 was as good as it was going to get.
NEXT: 10 Celebrities You Totally Forgot Had Reality TV Shows
Source : Screen Rant
More