Nintendo Switch: PowerSpot Wireless Charging Grip Review
The PowerSpot wireless Nintendo Switch grip provides a wireless charging solution, but it's a too pricey and limited for players to jump in right now.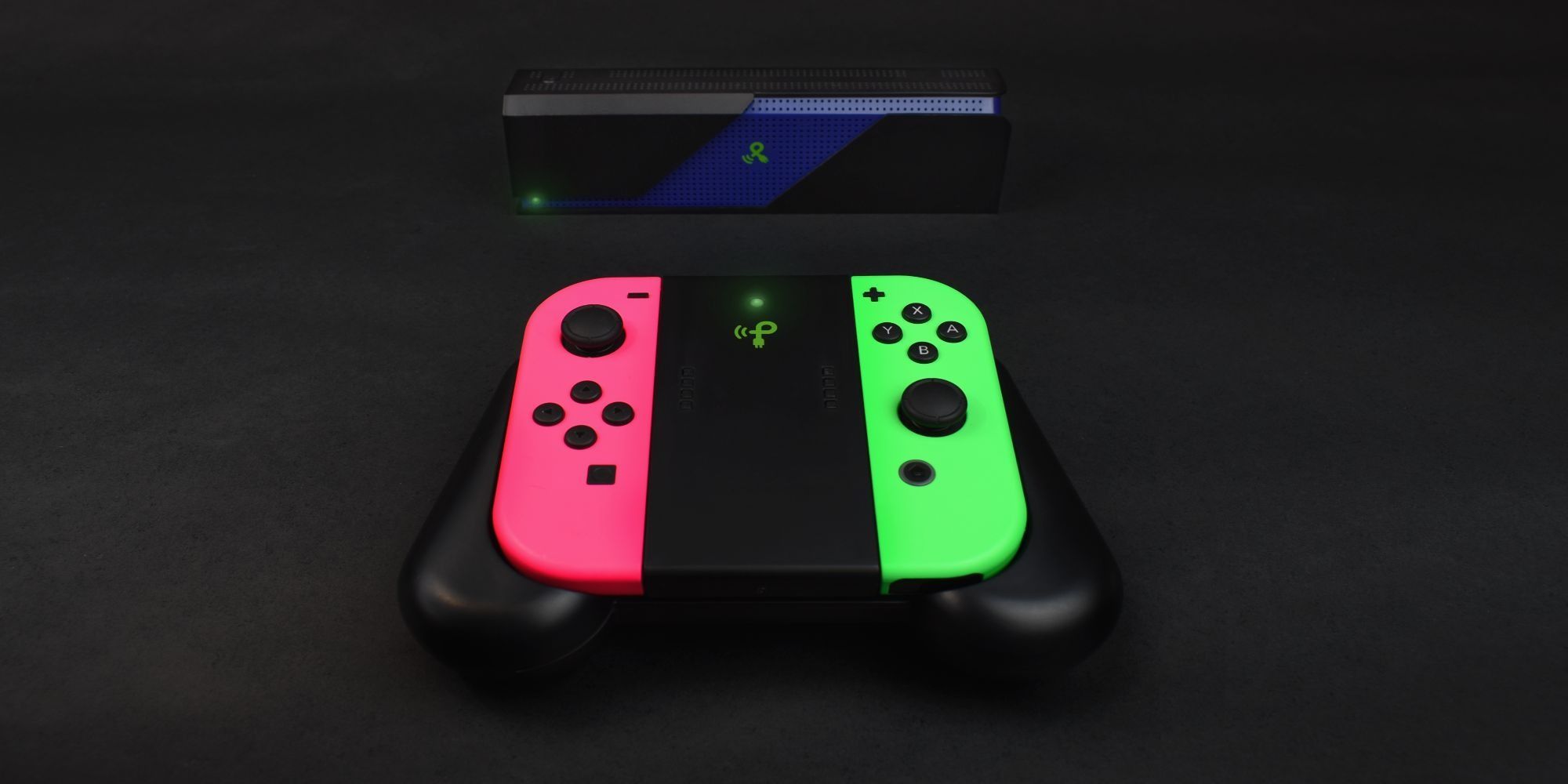 Wireless charging is still a relatively untested idea in the realm of video games, as any kind of controller or peripheral still requires some kind of plugin. PowerCast aims to be the first to offer truly wireless charging with its Nintendo Switch charging grip, but it hits with some mixed results.
The PowerSpot RF Wireless Transmitter is a lightweight rectangular box that can go just about anywhere in an entertainment center. The catch, of course, is that the transmitter is wired, and needs to be in a place where it can communicate with whatever other PowerSpot devices someone has, which at the moment is only the Nintendo Switch grip.
Related: Next-Gen Nintendo Switch Upgrade Hinted At By Third-Party Developer
The charging grip must be aligned properly with the Transmitter and within 12 inches, in order to charge properly. This doesn't leave much room to work with, and if owners want to use the grip while playing they'll likely need to position the Transmitter outside of an entertainment center. While the product's charging range is listed as up to a foot away, the grip needs to be much closer to achieve the optimal charging distance.
A built-in LED shows different colors to note how it's charging; green for fast charging, yellow for slow charging, and red to show the grip needs to be moved closer. Getting a green light seems to only be possible a few inches from the Transmitter, as moving 12 inches away continued to show a red light. It is nice that the grip has its own charge, meaning the Joy-Cons can simply be set into the grip whenever they start getting low on battery.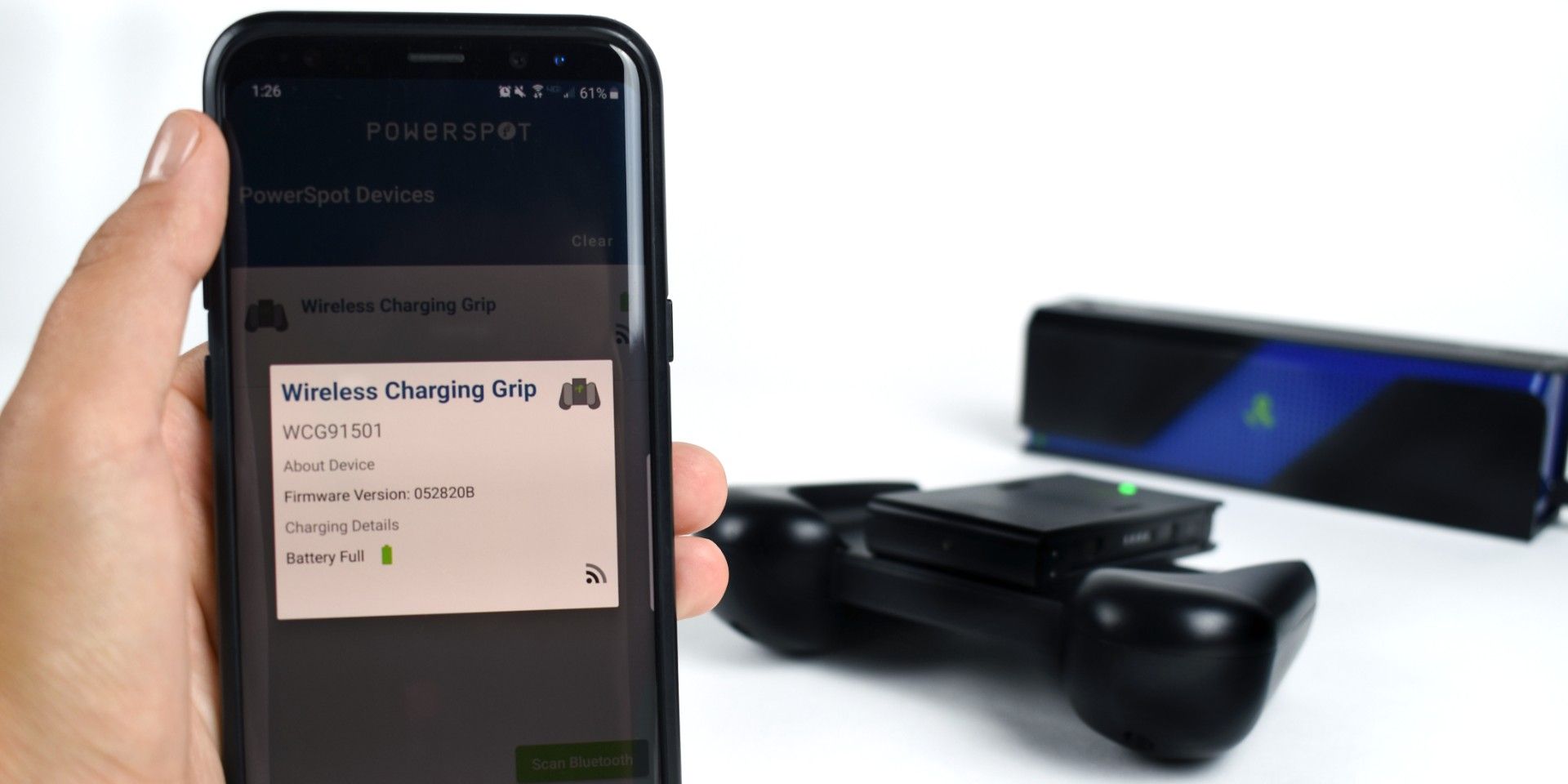 What isn't so nice, however, is the actual design of the grip itself. The device is big and bulky, coming in at nearly two times the size of Nintendo's grip. The Switch controller feels cumbersome to use, and anyone with small hands may find it even more so. The other feature of the PowerSpot charger is a free app that integrates with the device. The app uses Bluetooth to find the charging grip and displays info on if its charging or not, and a relative charge meter. Outside of that, though, there's not much to the app, and not much reason to use it.
The PowerSpot wireless charger is a good idea, but in general, it feels like the technology isn't quite at the point it needs to be. This is especially true considering the $150 price tag that comes with getting both the grip and the Transmitter. It seems like PowerCast's intention is to eventually have the Transmitter work as a hub that charges multiple devices at once, but with just the Switch grip available it's a steep asking price to just charge their Joy-Cons. At this point, the technology needs to improve or there needs to be more to offer, to really attract players to PowerSpot.
Next: Joy-Con Drift: Which Nintendo Switch Versions Have The Worst Issues?
The Wireless Charging Grip + PowerSpot Wireless Power Transmitter bundle is available on Amazon for US$149.99. A sample was sent to Screen Rant for review.
Source : Screen Rant
More