PS5 Better Than Top-End Gaming PCs, Says Epic Games Boss
Fresh off of the Unreal Engine 5 tech demo, Epic CEO Tim Sweeney praises the PS5 as being even more technically advanced than current gaming PCs.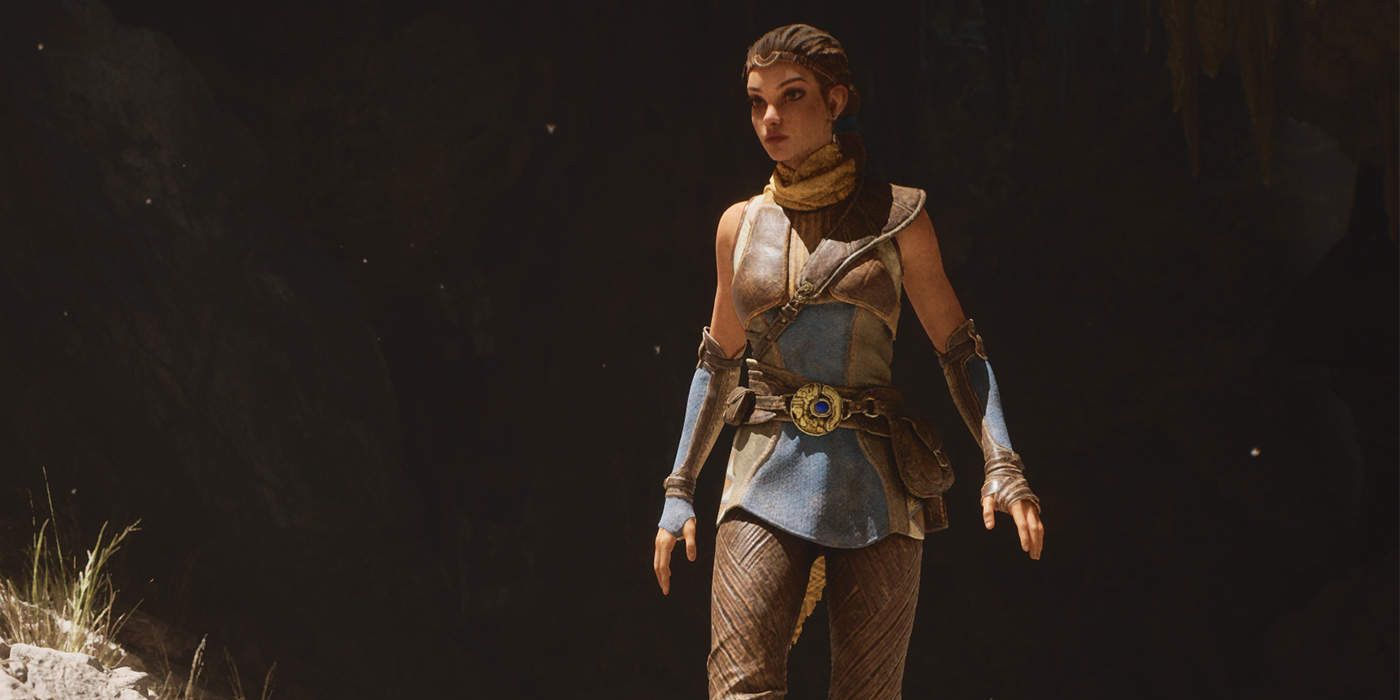 Gaming PCs often surpass their console brethren when it comes to technical horsepower and graphical capabilities, but ' CEO says that the upcoming could possibly change that. Epic has just unveiled the new Unreal Engine 5 today as part of Geoff Keighley's four-month-long Summer Games Fest, which is offering players previews of a number of new games alongside a first look at the exciting next-gen tech behind them.
Viewers who tuned in to today's Unreal Engine 5 livestream found themselves wowed by the beautiful "Lumen in the Land of Nanite" PS5 tech demo, which featured a young woman wandering through a highly detailed tomb and parkouring her way across a vast desert landscape in a premise many hope will actually become a game someday. Even if it doesn't, the PlayStation 5 real-time tech demo was still a stunning display of the next console generation's graphical prowess, and no less than the head of Epic Games itself is saying that it might even go beyond what the most advanced gaming computers can dish out.
According to , Epic Games CEO Tim Sweeney had nothing but high praise for the PS5's hardware during the Unreal Engine 5 event. "The hardware that Sony is launching is absolutely phenomenal," he said while describing the console. "Not only an unprecedented amount of graphics power, but also a completely new storage architecture that blows past architectures out of the water, and it's so far ahead of even the state-of-the-art in the highest-end PCs you can buy." He went on to state that the PS5 will allow developers to create "the types of content we've only dreamed of in the past" and that "the world of loading screens is over and the days of geometry pop-in as you go through these games' environments are ended."
Sweeney's words come at a time when Sony is slowly but surely peeling back the shroud of mystery surrounding the PlayStation 5, in sharp contrast to Microsoft's relative transparency regarding the Xbox Series X. To this date players are still unsure of what the PS5 will actually look like, but there are rumors that the PlayStation 5 console will be fully unveiled sometime in the next couple of months. In the meantime, Sony has assured fans that while a previously rumored October release is too good to be true, the system is still set to make its planned Holiday 2020 launch date despite complications from the ongoing coronavirus pandemic.
When the PS5 does hit stores sometime later this year, it could very well prove to be a technical powerhouse if both today's Unreal Engine 5 demo and Tim Sweeney's words claiming the system to surpass even the most high-end gaming PC rigs are anything to go by. While it may be difficult to believe that the upcoming next-gen consoles could be such a radical upgrade from the already impressive graphics of the current PS4 and Xbox One, it seems that fans are going to be blown away when the PlayStation 5 finally arrives this Holiday Season, and developers like Epic Games can hardly wait to put its tech to work in creating new worlds and experiences for them to enjoy.
Next: Why The PS5 & Xbox Series X Launch Is Different From Past Console Gens
Source: Twinfinite
Source : Screen Rant
More