PS5 Kingdom Hearts Game More Likely After Unreal Engine 5 Reveal
The confirmation of Unreal Engine 5's existence is reigniting previously dismissed rumors about new Kingdom Hearts games from Square Enix.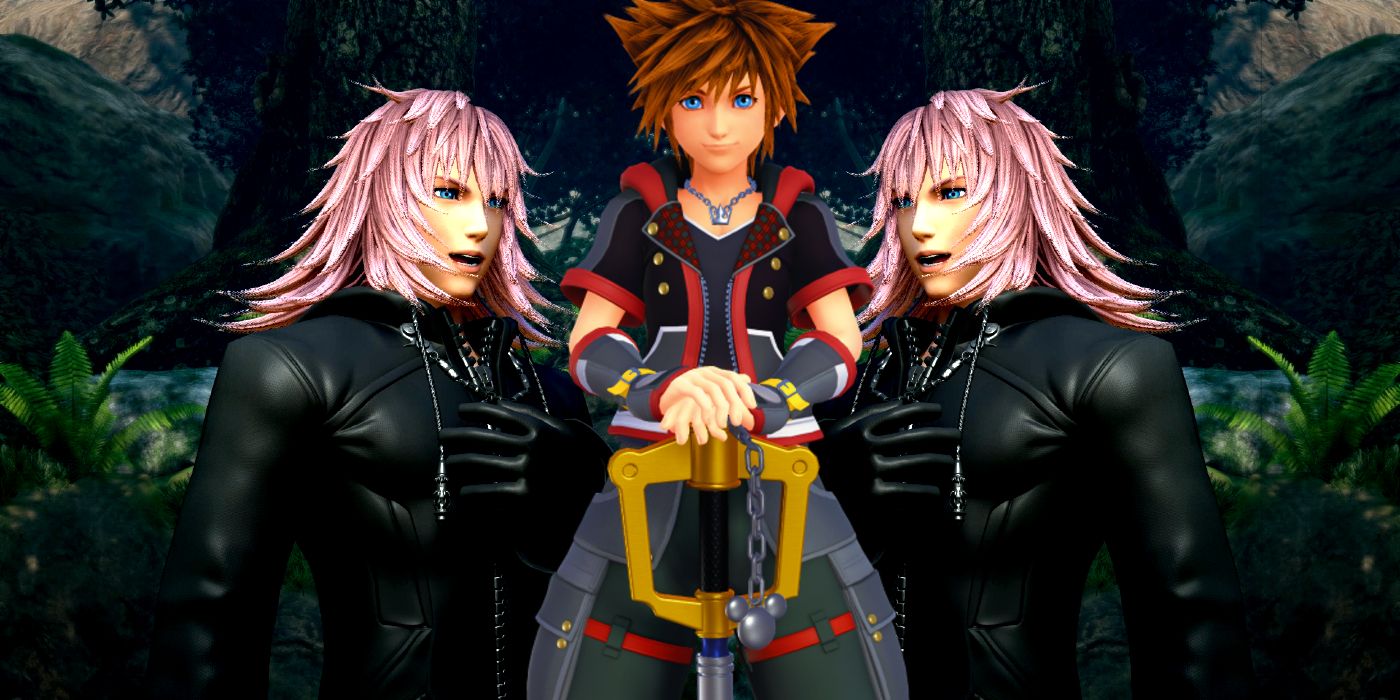 The reveal of a new  game in the near future has been rumored before, but the recent unveiling of the Unreal Engine 5 game engine during Geoff Keighley's Summer Game Fest has made those allegations far more likely than they were originally considered to be. Due to the cancellation of E3 and multiple other high-profile video game conferences and expos, long-time games journalist, creator of The Game Awards, and oft-emcee Keighley has organized a season-long online event which will see video game reveals, updates, and exclusive videos from some of the industry's most prolific companies.
Earlier this week, the Summer Game Fest spotlighted Epic Games and their reveal of Unreal Engine 5, the new game development engine which will not only allow video game creators more triangular pixels to work with than ever before, but will also allow for incredible global lighting distribution and an almost excessive amount of in-game detail, without any of the current-gen problems like the need for extensive loading times or visible object pop-in. While technologically impressive (especially considering the tech demo for Unreal Engine 5 was running on Sony's upcoming PlayStation 5 console and not a high-end gaming PC) the existence of UE5 may also give credence to rumors regarding many of Square Enix's upcoming games.
As relayed in a recent Reddit post by u/SplintPunchbeef, back in April 2020 there had been a rumor about a number of Square Enix's projects getting pushed back because of the current coronavirus pandemic. The alleged leak listed a series of upcoming games from the publisher and their revised release dates, and it included titles. One is called Kingdom Hearts Project OATH, and the other is simply called Kingdom Hearts Untitled Project. Curiously, the leak lists Kingdom Hearts Untitled Project, which is reported to release on the PlayStation 5 and Xbox, as being developed with Unreal Engine 5. Check out the full list of rumored games (and their planned release dates) below:
At the time, Unreal Engine 5 had not been announced, and so the moderators on Reddit dismissed this rumor as false. Now that UE5 has been confirmed as a real thing which developers have already been utilizing, the alleged leaks have once again resurfaced, now with an air of credibility. According to the list above it also appears as if Square Enix is planning to release  in the first quarter of 2023, which may be possible considering it's previously been reported that work on that project has already begun.
If there is indeed two games in development, players will likely be hearing about them soon. The Summer Game Fest promises much more reveals are coming in the near future, and although none of the above information has been confirmed by Square Enix the recent reveal of Unreal Engine 5 makes this Kingdom Hearts news far more likely.
Next: Kingdom Hearts' Master Of Masters Explained, And Where The Series Could Go Next
Source: Imgur (via SplintPunchbeef/Reddit)
Source : Screen Rant
More