Psychonauts 2 Will Be Part Of the July Xbox 20/20 Showcase
Developer Double Fine have spent years hard at work on Psychonauts 2, and now they're prepared to show off the game at the Xbox 20/20 Showcase.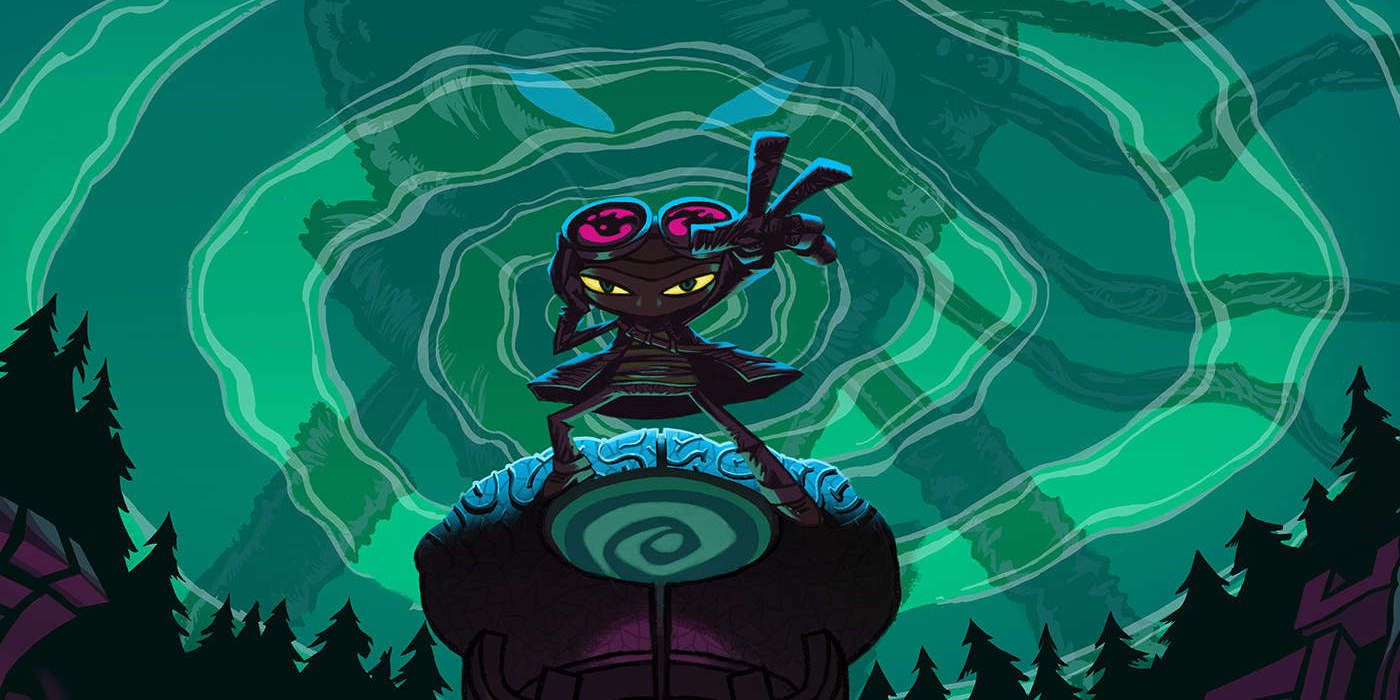 Developer Double Fine is gearing up to show off their long-awaited at the Xbox 20/20 Showcase this July. First announced way back in 2015, Psychonauts 2 is the long-awaited sequel to Double Fine's first game, the delightfully subversive action platformer, 2005's Psychonauts. After nearly five years of waiting,  and an unexpected delay, fans are getting restless when it comes to getting their hands on the game.
Double Fine has changed quite a bit since 2015. Back then, they were a high-profile indie developer and publisher. In 2019, it was announced that Double Fine had been acquired by Microsoft and made into an Xbox Game Studios development house. So far, the impact of this acquisition has yet to express itself to fans of Double Fine's work, but it will likely manifest over the next few years or so. For now, Psychonauts 2 is still on track to release on PlayStation 4 as well as Xbox One (and PC).
Game director and studio founder Tim Schafer released an update on the game's progress through a post on Fig and a YouTube video. Originally, Psychonauts 2 was going to appear at Microsoft's E3 2020 presentation. However, with E3 canceled this year, those plans had to be changed. Now, is scheduled to be unveiled at Microsoft's Xbox 20/20 Showcase in July.
It's been a long road for Psychonauts 2. Double Fine had always planned for Psychonauts to be a franchise, but thanks to the underwhelming sales of the first game, the sequel was put on the back burner for years. When the game resurfaced, it was through Fig, a crowdfunding platform that allows deeper investment tiers than the traditional Kickstarter model. Then, with the Microsoft acquisition, many were left wondering if the initial plans for Psychonauts 2 had been changed at all. Fortunately, this doesn't seem to have been the case, and development on Psychonauts 2, by all accounts, is progressing smoothly.
Hopefully, Double Fine will provide a release date for Psychonauts 2 at the Xbox 20/20 Showcase. Fans have spent years waiting for the game, and now that the next-gen consoles are on their way, Double Fine would be wise to have their big marquee title release before gamers lose interest in current-gen machines. Perhaps Psychonauts 2 will have a special version released exclusively for Xbox Series X that will take greater advantage of the processing power of the new hardware to incentivize players to pick up that version.  Either way, it's good to know that, even with E3 canceled and the entire entertainment industry in flux thanks to the Coronavirus pandemic, artists are still able to continue their work on video games and other forms of art.
More: Every Xbox Series X Game Revealed During May 2020 Xbox Presentation
Source: Fig
Source : Screen Rant
More