Restrictions tighten for NSW as state braces for extended lockdown
Three states now have the Delta variant of coronavirus circling within the community, causing border closures and cities locked down.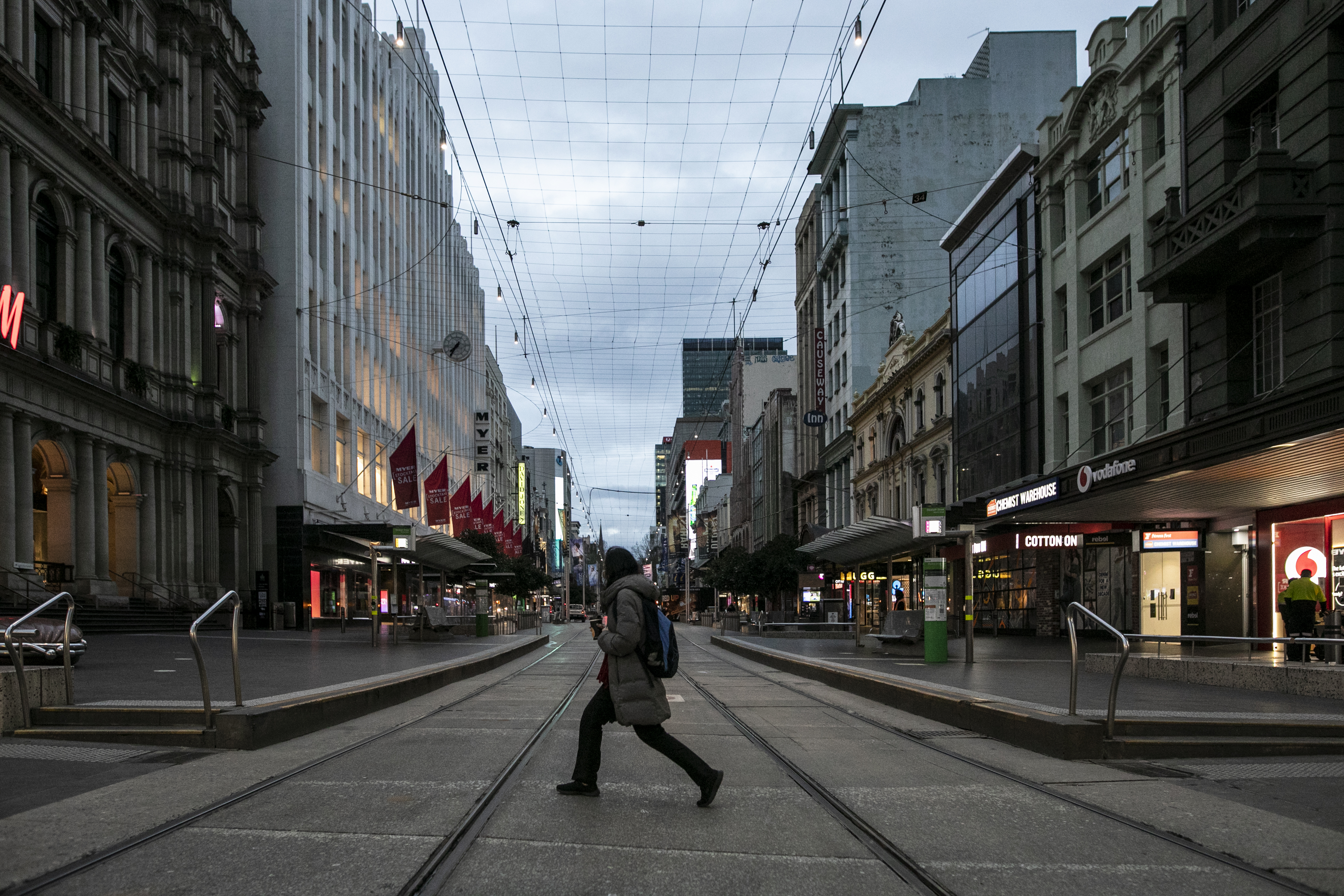 Restrictions have tightened even further for thousands in Sydney as NSW struggles to bring down the number of daily COVID-19 infections.
Queensland has closed its border to all of NSW as states and territories around the country battle to keep the growing Delta variant out of their towns and cities.
Three states are in lockdown as coronavirus circles within the community, causing borders to slam shut.
Victoria's lockdown was extended by another week, and South Australia has entered a seven-day lockdown.
Queensland and Victoria have locked out South Australians and New South Wales increased border screening.
Here is the latest state-by-state rundown on border restrictions and lockdowns:
NEW SOUTH WALES
Restrictions have tightened even further in Sydney with more local government areas subject to tougher stay-at-home orders for workers.
Blacktown and Cumberland in Sydney's west will now join the city's south-west with workers no longer allowed to leave their council area.
This includes the suburbs of Cumberland, Maryland, Greystanes, Guildford, Seven Hills and Blacktown.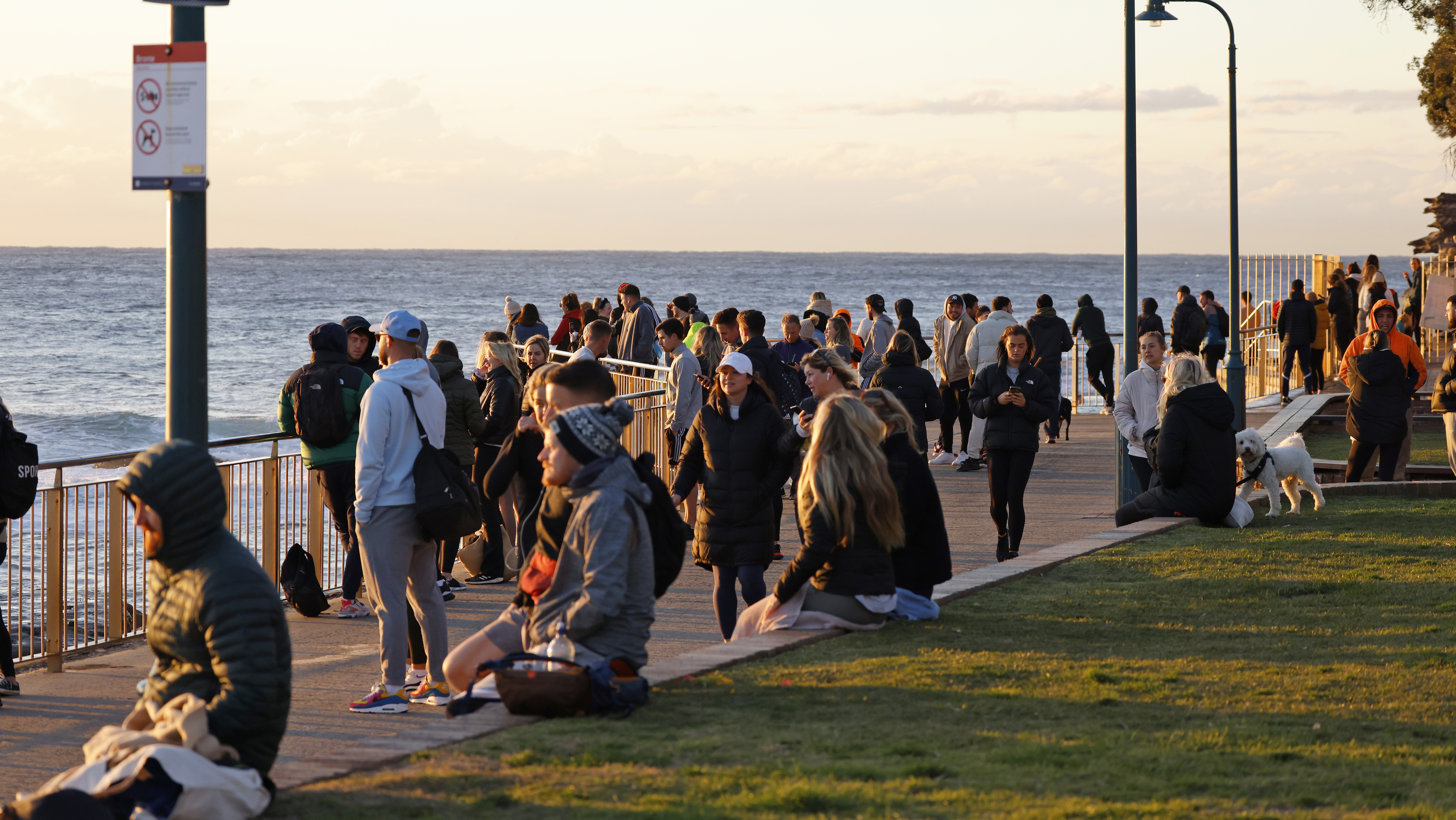 Essential and critical workers are exempt from the restrictions.
"Can I stress that we really want everybody to follow these orders, to make sure that we contain the virus within these local government areas," Premier Gladys Berejiklian said today.
A full breakdown of restrictions for western Sydney can be found here.
The Greater Sydney lockdown will now almost certainly be extended past July 30.
Ms Berejiklian said there would "of course" be a level of restrictions in place beyond July 31.
"But the extent of that we can't convey until we have more information," she said.
"We'll be able to tell the community this time next week or thereabouts."
Remote learning will remain in place, along with all existing restrictions which include:
Outdoor gatherings limited to two people (excluding members of same household)
Exercise and outdoor recreation restricted to local government area or within 10km radius
No browsing in shops; only one person per household per day can leave the house for shopping
Funerals limited to 10 people
All construction work has been cancelled across Greater Sydney and non-essential retail is closed.
Anyone living in the Greater Sydney region - or the Blue Mountains, the Central Coast, Wollongong or Shellharbour - is also subject to the stay-at-home order.
Regional LGAs of Orange, Cabonne and Blayney are also under a week-long lockdown set to lift on July 28.
Residents are only able to leave their homes for essential reasons including grocery shopping, exercise, receiving medical care and essential work and education that cannot be done from home.
Testing restrictions were also introduced for essential workers in the Fairfield local government area who must now get a COVID-19 test every three days.
The same conditions apply to anyone in Greater Sydney who needs to travel more than 50km outside of their LGA for essential work reasons.
In regional NSW, only five visitors are allowed at a home at once, a 20 person limit applies to gyms, and singing and dancing at indoor venues is not permitted.
Masks are also mandatory.
Dancing is allowed at weddings for the bridal party only (no more than 20 people) and a maximum of 100 people are allowed at funerals.
As of 5.30pm on July 20, all arrivals from South Australia must complete an entry declaration form.
Here's a full breakdown of what you can and can't do in NSW.
VICTORIA
Victoria's five-day lockdown was extended for seven more days as the state worked to quash the latest outbreak of the virus.
Premier Daniel Andrews said it was too soon to ease restrictions from midnight on July 20 as previously planned, before extending the measure until 11.59pm on Tuesday, July 27.
https://twitter.com/msanto92/status/1417294353454624769?ref_src=twsrc%5Etfw
For two weeks, red zone travel from NSW will be banned, save only for permitted essential workers and approved compassion exemptions.
Approved freight trucks can still cross the border, but drivers will be tested for COVID-19 every three days.
South Australia has also been declared a red zone from 11.59pm on July 21, locking out anyone without an exemption, exception or another valid permit.
"As the Chief Health Officer will cease issuing red zone permits for at least two weeks from this time, you can't get a red zone permit to enter Victoria, even if you are a Victorian resident," the Department of Health warns.
In the meantime, Victoria has classed its neighbour as an orange zone, backdated to July 12, meaning new arrivals and recent entrants to the state need a permit and must isolate until they return a negative test.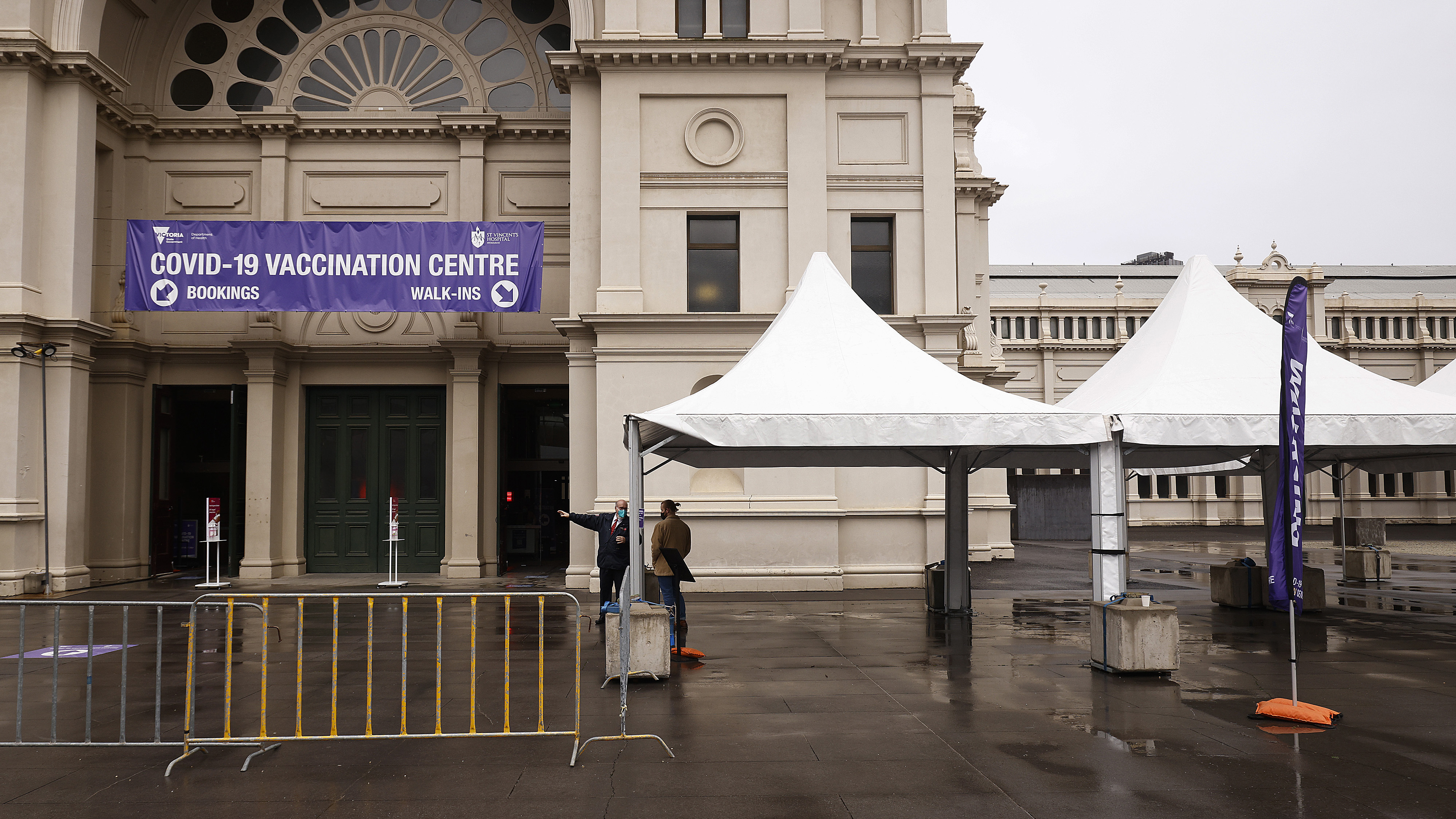 Victoria was placed into snap lockdown on July 16.
Mask rules came back into effect for the Greater Melbourne area as lockdown resumed, meaning face coverings must be worn in all indoor settings, other than at home and anywhere outdoors where social distancing is not possible.
Restrictions were reintroduced after a family returned to Melbourne and then left quarantine, and infected Sydney removalists who failed to wear masks while on the job.
There are currently just five essential reasons Victorians are permitted to leave their homes, including work, buying food, carer responsibilities, exercise and getting a COVID-19 vaccine.
Under the state's current border restrictions:
New South Wales and the ACT are red zones
Red zone travel has paused with NSW
The Queensland local government areas of Brisbane, Moreton Bay and Sunshine Coast are orange zones
Perth and Peel in WA and Darwin and Alice Springs in the NT have now moved to green zones with no quarantine or testing requirements in place.
Exceptions and exemptions are listed on Victoria's travel permit website.
QUEENSLAND
Queensland has closed its border with all of NSW, effective from 1am on July 23.
The Queensland/NSW border was already closed to several areas in the southern state but acting Premier Steven Miles said the extra action would keep Queenslanders safe from the potential spread of COVID-19 cases.
A border zone has been put in place on the border, with a pass similar to what was used last year coming into effect.
https://twitter.com/AnnastaciaMP/status/1418008865925320704?ref_src=twsrc%5Etfw
Police checkpoints will be put in place in key locations along the Queensland/NSW border to ensure the correct passes are being used.
Queensland declared all of South Australia a hotspot from 1am on Thursday, July 22.
From that time, anyone who had been to South Australia will not be allowed to enter unless they are a returning Queensland resident or are granted an exemption.
Queensland residents and anyone who is allowed to enter will be required to go into 14 days of mandatory hotel quarantine.
Victoria and Greater Sydney are also hotspots.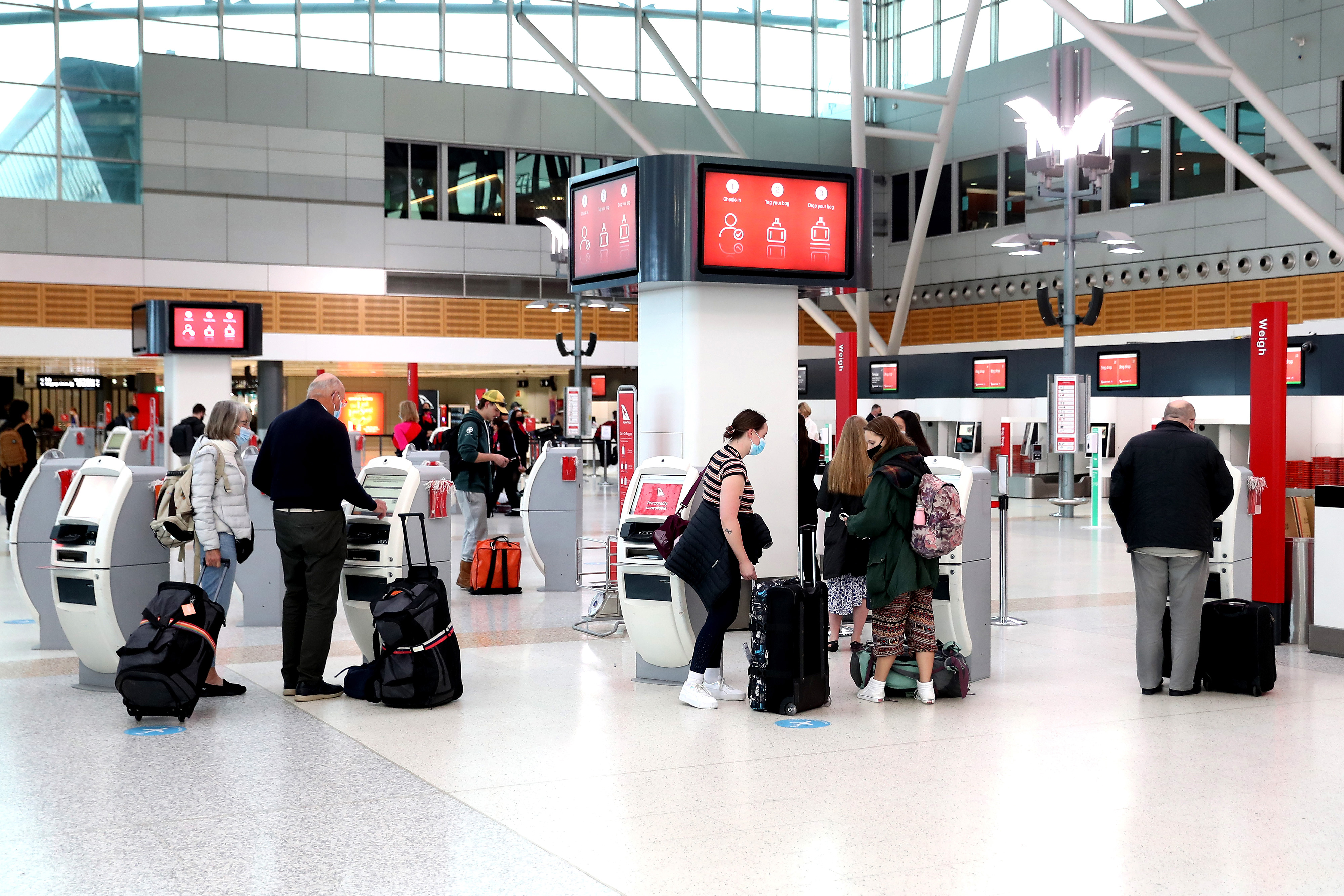 If anyone has been to a COVID-19 hotspot in the last 14 days, you are not allowed to enter Queensland, except for a limited range of essential purposes and must complete a travel declaration form.
Queensland residents who have been in a COVID-19 hotspot can return home by air and new residents can relocate to Queensland.
If you are allowed to enter the state you must complete 14 days mandatory quarantine in government-arranged accommodation at your own expense unless exceptional circumstances apply.
Due to cases of COVID-19 spreading at sports stadiums in Victoria, Queensland will introduce extra measures at its own stadiums to ensure no potential spread.
Venues with a capacity more of 20,000 will now be capped at 75 per cent.
As of 6am on Friday July 23, Queensland will ease restrictions on gatherings within the home from 30 people to 100 people.
There will be no restrictions on outdoor gatherings.
Weddings can now have 200 people in attendance with no restrictions on dancing.
SOUTH AUSTRALIA
South Australia has gone into lockdown after its cluster spiked.
Premier Steven Marshall said the lockdown would last for at least seven days and confirmed the outbreak was the highly transmissible Delta strain.
There are just five reasons South Australians can leave their home:
Care and compassion reasons
Essential work
Medical reasons including vaccination and testing
Purchase of essential goods, such as a food
Exercise limited to those from the same household
https://twitter.com/G_Westgarth/status/1417298213422338066?ref_src=twsrc%5Etfw
The lockdown came just hours after restrictions were re-introduced across the state.
Mr Marshall said the lockdown was a necessary measure in battling the highly contagious Delta variant of COVID-19.
"The reality is we are dealing with a different variant to last year's Parafield cluster," Mr Marshall said.
SA is closed off to Victoria as the latter works to quash its latest outbreak.
Anybody entering SA will have to quarantine for 14 days, and undergo mandatory COVID-19 testing.
SA has not eased its border with NSW, the ACT or south-east Queensland.
Mr Marshall said there were no immediate plans to ease restrictions with NSW or the ACT while case numbers remained high.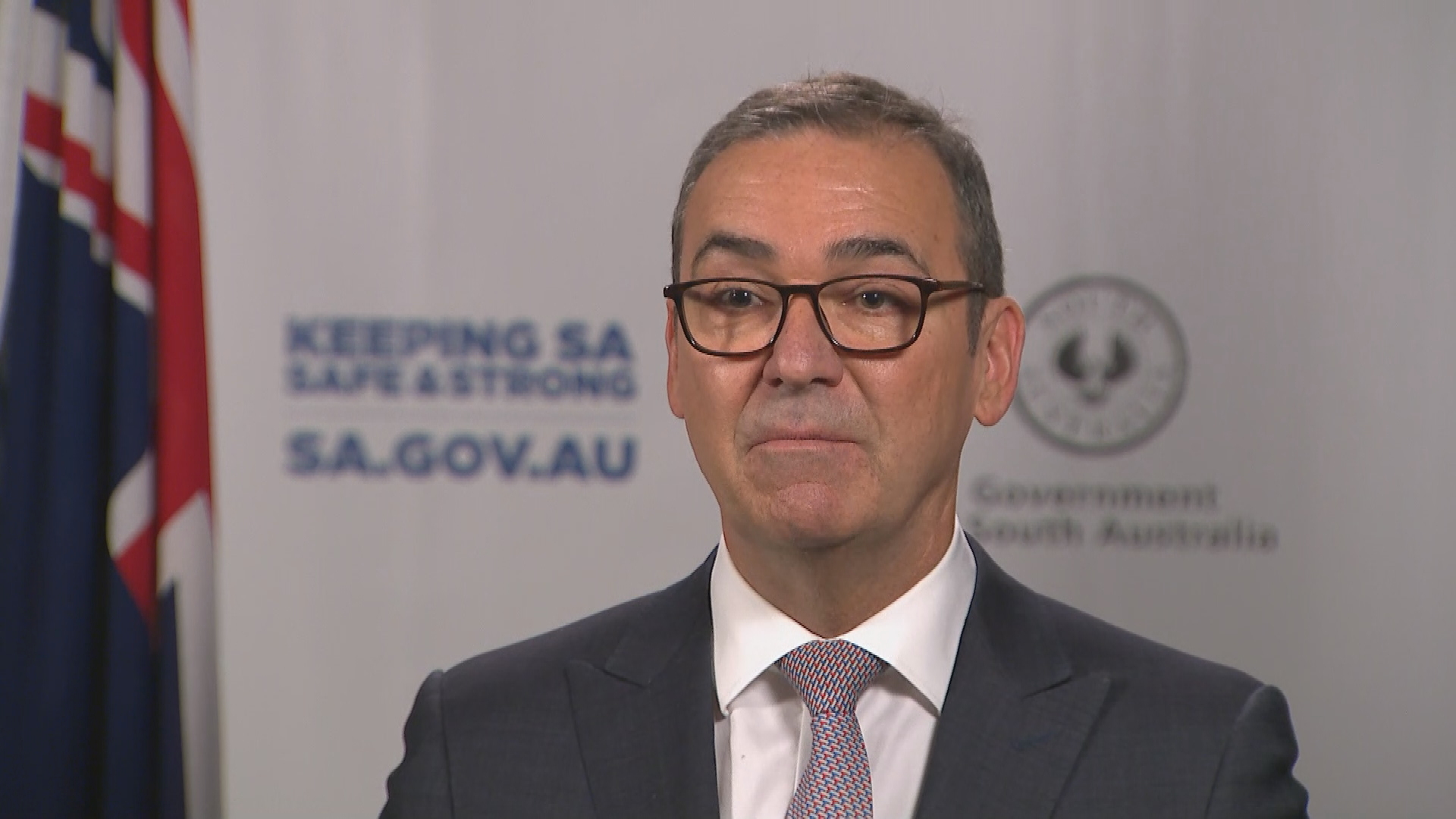 Restrictions have however been removed for Townsville and Birdsville.
South Australia requires all people entering the state from Victoria to get a COVID-19 test.
The state has removed any testing or quarantine requirements for interstate arrivals from the Northern Territory or Western Australia.
NORTHERN TERRITORY
All remaining restrictions have been lifted for Greater Darwin and Alice Springs.
All interstate arrivals to the Northern Territory must fill in a border entry form.
People from Melbourne, Greater Geelong, and the Shire of Moorabool in Victoria, Greater Sydney, Wollongong, and the Central Coast of NSW, as well as the City of Brisbane and Moreton Bay region of Queensland, are not permitted to enter without undertaking 14 days of mandatory quarantine.
Anyone currently in the NT who is deemed a close contact by the NSW, Queensland or WA governments must undertake 14 days of quarantine in their home or at a suitable venue.
Any casual contacts must isolate, get tested and remain in isolation until a negative test is returned.
A full list of travel requirements can be found on the NT Health website.
WESTERN AUSTRALIA
Western Australia has imposed a hard border with Victoria and South Australia.
Premier Mark McGowan said South Australia will be classified as a medium risk from 12pm Thursday July 22.
"Under this classification, only approved travel will be permitted, and those travellers will be required to self-quarantine for 14 days, and be tested within 48 hours of arrival and on day 12," Mr McGowan said.
"This classification will also apply to anyone who has been in South Australia since Thursday 8 July who has not completed 14 days in a lower risk jurisdiction.
"Any Western Australians who have recently travelled to South Australia and are intending to return home should come back as soon as possible."
https://twitter.com/MarkMcGowanMP/status/1418010836463886337?ref_src=twsrc%5Etfw
Victoria and Queensland are both also "medium risk".
Western Australia tightened its borders even further with NSW, limiting exemptions for people hoping to cross the border including returning WA residents.
Under the previous border regulations, exempt travellers were allowed to enter WA from NSW, including people on compassionate grounds.
But the state government said travellers would now need to show "extenuating circumstances" to enter WA.
For returning WA residents, it means there is no guaranteed right of entry.
The Perth and Peel regions have returned to normal after the lifting of the last post-lockdown restrictions.
There are no more mask requirements and an end to a limit on crowds. Service restrictions have been axed, along with the cap on hospital or aged care visits
There are still exposure sites listed on the WA Health website where people must get tested and monitor for symptoms.
ACT
Face masks are no longer required in public settings within the ACT.
Masks will remain mandatory at the airport, and for anybody under a stay-at-home order when out in the community.
Non-ACT residents entering from Victoria or Greater Sydney, Blue Mountains, Central Coast, Wollongong and Shellharbour will not be allowed to enter, unless they have an exemption, which will only be granted in exceptional circumstances.
Returning ACT residents, will need to complete an online exemption form prior to their travel, and will still need to quarantine at home for 14 days.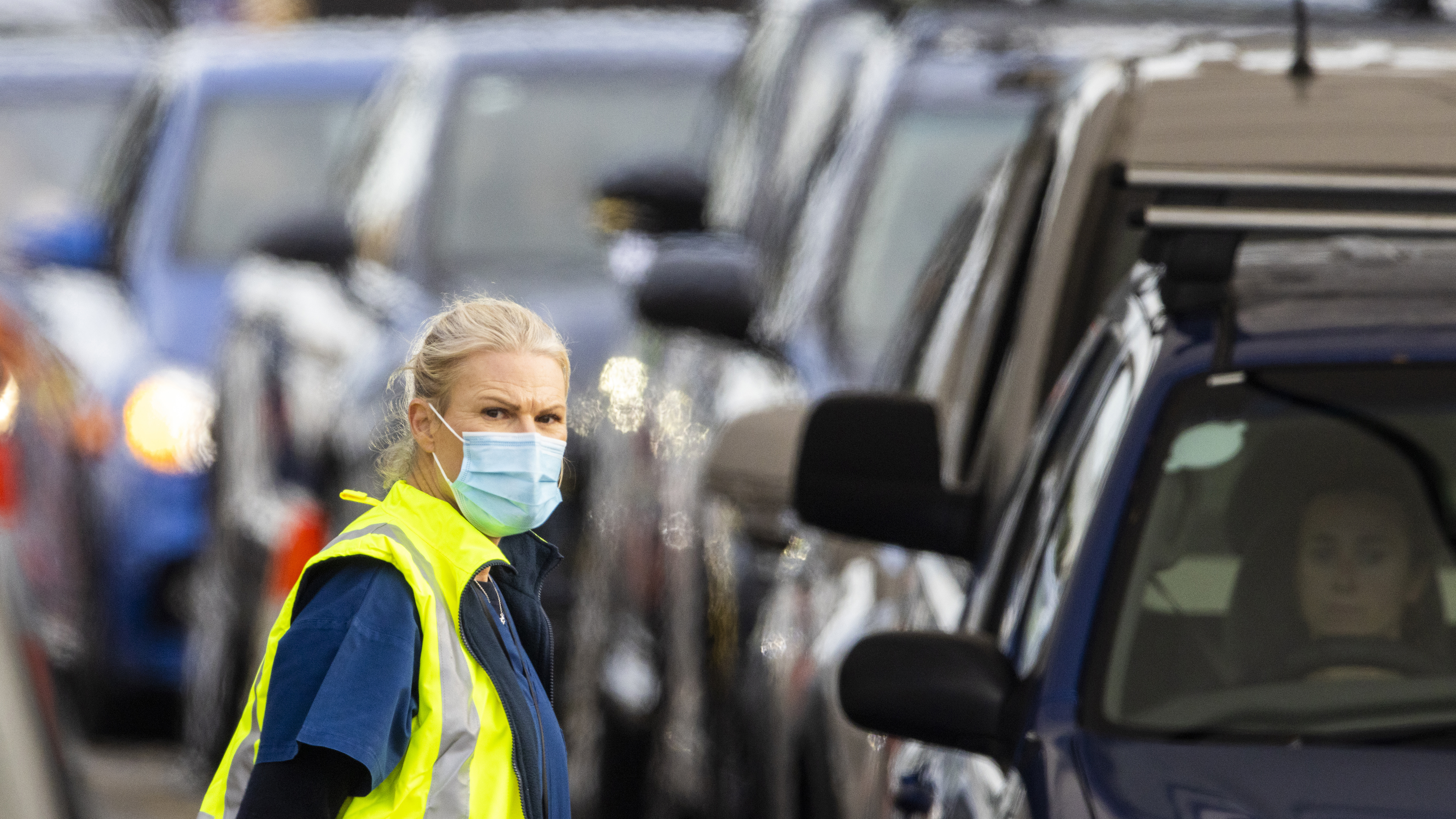 The same restrictions apply to people in the NT and Queensland who have visited listed exposure sites.
In addition, anyone hoping to travel from Victoria into the ACT will need to complete an online declaration form within 24 hours prior to arrival.
TASMANIA
The state remains closed to people from the Greater Sydney area, the Central Coast and Wollongong in NSW.
Anyone who has visited a high-risk LGA, including returning Tasmanians, is no longer able to enter Tasmania unless approved as an essential traveller.
Anyone who has been in Victoria since July 8 is not allowed to enter without a special exemption.
From July 5, Tasmania removed the high risk declaration for Western Australia and the Northern Territory.
The lifting means people from those areas can travel to Tasmania without quarantining.
Most NSW residents are restricted from entering Tasmania unless approved as an essential traveller.
There are still some restrictions across the state, including face masks and airports and