Rethinking rentership: How to get ahead financially while renting
There is no shame in being a forever renter. Here's how rentinhas put these Canadians on track to meet, or surpass, their financial goals. The post Rethinking rentership: How to get ahead financially while renting appeared first on MoneySense.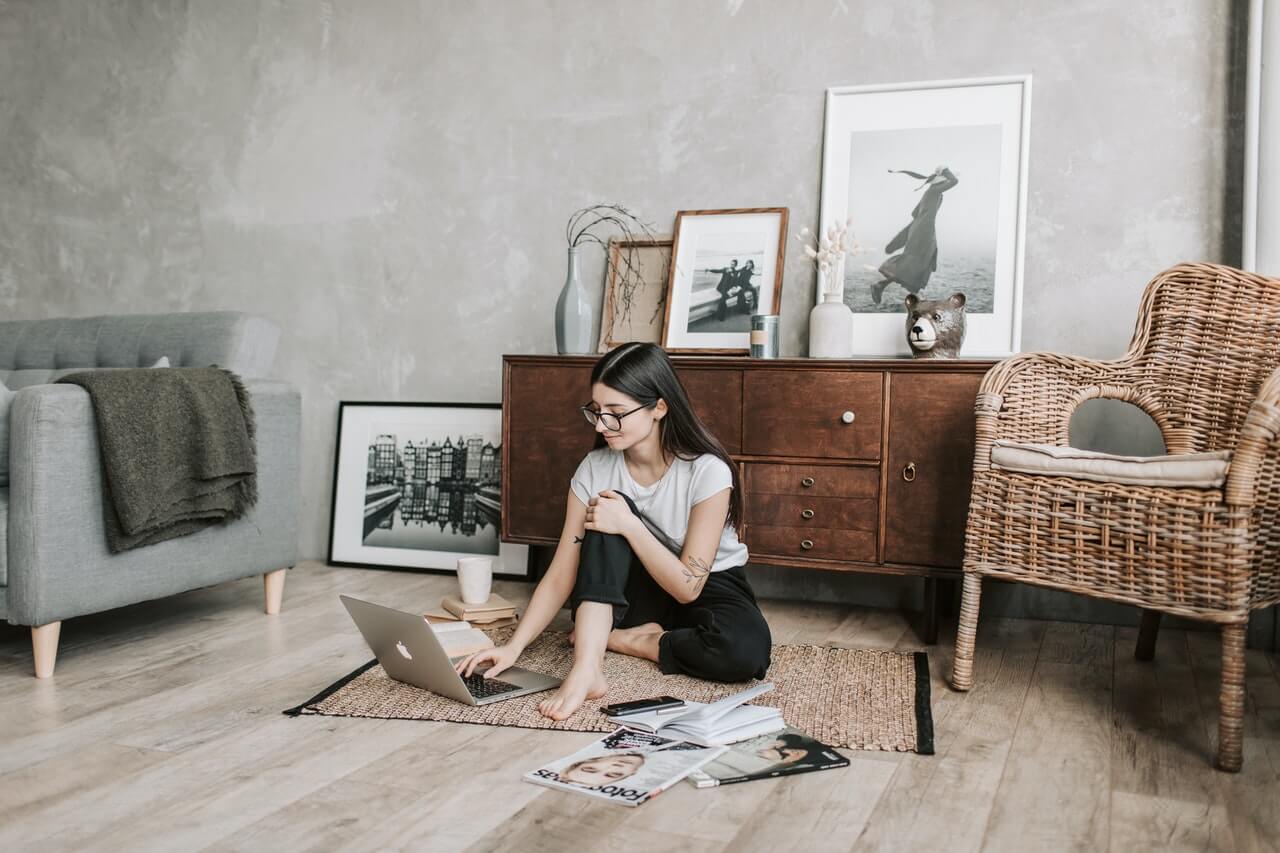 Getting ahead financially while renting may be your new, realistic, goal. Considering that for roughly three-quarters of Canadians, owning property has become virtually unattainable, the concept that homeownership is the marker of financial success might need an update. We've all read about it in the news, but it bears repeating: Canada is in the midst of an affordable housing crisis. According to a recent index, Vancouver is officially the least affordable city in North America to live in. Even Hamilton, Ont., is now considered a steeper market than New York (New York City!). But soaring real estate costs across the country might be just one small reason to consider joining the long-term renter's club.
"There are a number of reasons why renting works better for a lot of Canadians," says Millie Gormely, a financial consultant and certified financial planner at IG Wealth Management in Thunder Bay, Ont. "Renting can actually create freedom, both physically, since you're not tied down to a house, and financially, when it's done right," she says.
Is it reasonable to rent for life? Want to know how to get ahead financially when renting? Here are some strategies, and real renters who use them.
Rent vs buy: Is buying always better?
Does it make sense to rent or buy? At some point, you've probably heard that renting is "throwing money down the drain," but is that really true? The money you spend on rent is, in fact, paying for your shelter. And while ownership is seen as having the added bonus of building home equity and assumed to appreciate in value, the idea that homeownership is always the savvier financial decision may just be flawed. 
A new study commissioned by the realty company Royal LePage concluded that owning was more financially beneficial than renting in the long-term, in 91% of the 278 cases they analyzed. However, that conclusion was dependent on several factors, including coming up with a 20% down payment, which is just not doable for many Canadians (that works out to $100,000 on a $500K home). Considering that the average house price in Canada stands at $686,656 (as of September 2021), you can decide whether that's realistic. (One-third of homeowners admit they needed help from their parents for a downpayment.)
Even if you can scrape together the downpayment, there are also "extra" costs on top of your monthly mortgage payment, like property tax, land-transfer taxes, legal fees, home insurance and maintenance fees. So, the idea that the costs of homeownership are always building wealth, isn't always true, since a good chunk of your money isn't simply paying off the principal balance on your mortgage. 
But what about the financial stability homeownership provides? 
For someone who has owned a home for decades, selling now and investing the proceeds can make good sense, says Gormely. "There's a lot to be said for taking that money and investing it in a way that's going to maintain itself as much as possible," she says. House proceeds can top up your tax-free savings account (TFSA), and you can put the rest in an investment vehicle that will generate income that can hopefully pay your rent. 
But for most of us, betting our golden years on the future value of a home is a deceptively big risk.
"The whole concept of basing your retirement on the idea that you'll be able to sell your house and get rich is something that worked well for the baby boomers, but I don't think we can rely on that going forward," says Gormely. The housing market is going to continue to change over time, and there's no way to tell what it will be like when you're finally ready to sell, say, 30 years from now, she says.
If you're renting, and also making hefty contributions into a registered retirement savings plans, a TFSA, and into some kind of investment product, that diversification lowers your risk and can increase your chances of ending up with enough cushion in the future.
"Then you've got options and flexibility, which you won't have if you're pouring every cent into a mortgage," says Gormely. In other words, you need more than a chunk of real estate to safeguard your financial future. "It's important to have both because, as I tell my clients, you can't eat bricks," she says.
There's no magic formula to help you figure out how much you should be saving monthly to invest if you're renting.
"There are so many variables you have to take into account before you can make a concrete plan," says Gormely. It's important to acknowledge that renting isn't always a lot cheaper, especially in big cities like Vancouver and Toronto, where the rental market has also exploded in recent years.
Whatever extras you're able to hold onto after you pay your rent, can be paid back to your future self in a variety of ways. You can time pre-authorized monthly or bi-weekly automatic investment contributions to coincide with your paycheque, for example. It will depend on a number of factors, including what you hope your later life will look like, and when you anticipate you'll stop working or cut back hours at your job, for example.
Even if you're comfortable managing most of your own investments, sitting down with a professional can help you map out a plan for saving. Plus it can help you figure out how to provide for your partner or children if something should happen to you. "When you know what you're aiming for, you'll be able to prepare for it," she says.
It may not be as simple as chipping away at a mortgage, but it's doable. We asked four long-term renters how they're getting ahead financially while renting.
Real life renter #1: The converted homeowner
Why renting is better than owning:
Simon Agnew, a 36-year-old engineer who lives in London, Ont., decided to jump into homeownership in 2015, when he was a newlywed. However, once he and his wife purchased a townhouse, the couple was surprised by the reality of it. "Until you own, you don't really realize all of the hidden costs and extra responsibilities that you don't have [to pay for] with renting," says Agnew. He cites the higher utility bills, strata and maintenance fees (and related meetings with the neighbours), as well as all the home upkeep among the downsides of homeownership. "With renting, you hand over your monthly cheques and that's it," he says. "It's so simple." 
The perks of renting:
About a year and a half after purchasing their townhouse, Agnew and his wife decided to flip the script by moving to Vancouver to rent. "The townhouse just wasn't for us," he says. They didn't profit much from their purchase in the end, but they still benefited from the sale by improving their quality of life, says Agnew. "We both really like the outdoors, we like Vancouver. We are better off now."
Renter's financial strategy:
"As soon as my pay goes into my account, I check out which bills are coming up and whatever isn't needed basically goes back out into our investments," says Agnew, who self-directs his investments, mainly with exchange-traded funds. (These are the best ETFs in Canada.) He also has a pension and he contributes to both his TFSA and his wife's RRSPs. 
Renter #2: The retiree
Why renting is better than owning:
While the lack of home maintenance is a perk of renting, for people living with mobility issues or disabilities, it's imperative. For instance, Jim Bates, a 68-year-old widower and retired florist, has some limited mobility due to arthritis and impaired vision caused by diabetes. At age 64, Bates became a first-time renter and lives in a lower-level apartment in a house in Toronto, which he says suits his needs better at this stage than buying another home.
The perks of renting:
For him, no longer having to handle home repairs (like a broken washing machine, a leaky roof or busted furnace) was key. "Finding a nice place to live now with my disabilities, [a home] that is clean and maintenance-free was important," he says. 
Renter's financial strategy:
Bates had the benefit of time and the rising market on his side and he made about 17 times his initial investment selling his last house in Halifax five years ago. "I bought my first home in 1978; I have owned five houses since then," he says. The property he sold most recently was a heritage home he purchased in 1980. It housed his flower business on the main level and him on the second floor. But, in 2016 he was ready to close up shop. After spending a year in Cuba, he returned to Toronto, to be closer to family and decided that renting would be a better fit for this stage of his life. "I now have a small nest egg and stock portfolio," says Bates.
Renter #3: The urban family
Why renting is better than owning:
For Kerry Clare, a 42-year-old writer, renting enabled her family to have the type of lifestyle they value. For Clare, renting the top two levels of a semi-detached house in Toronto, with her husband and two daughters, ages 12 and 8, allows them to save. They do not own a car, since they're close to the subway line, and her children walk to school. In pre-COVID times, her husband had a mere 20 minute to stroll to his office—he's now working at home.
The perks of renting:
If they had purchased a home 13 years ago, instead of moving into their current place, Clare says they probably would have purchased a house further away from downtown. Plus, the large financial commitment would have cemented both of their career paths, she says. Instead, the couple has been able to scale back expenses, and Clare has been able to engage in more creative career and they've leaned into the flexibility renting has afforded them.
Renter's financial strategy:
Clare credits the sight-unseen approach to helping her family save. When her youngest reached school age, they began diverting their former monthly daycare fee to their investments, instead. "That's one way we've been able to save more for our kids' education and for our retirement as well." Clare has RRSPs and registered education savings plans (RESPs), which are managed by a financial planner through their bank.
Homeownership vs renting: How your feelings factor in
Despite the realities of a sky-high housing market and the many obvious upsides of renting, the allure of ownership lingers.
"There is still something nice about the idea of owning where you live and having that stability," says Agnew, who confesses that he and his wife occasionally peruse the real estate listings, though he says it's unlikely they'll ever buy again. "I mean, the reality is that this building [we live in] will probably get knocked down someday and turned into a tower, and then where will we be? I do think about that."
Even though renting has become a more feasible option for most people, homeownership remains an established social norm. Many young adults continue to see it as a sign of accomplishment and a goal of adulthood. But Gormely warns clients about falling into those trappings. "Being a grownup isn't about owning a house or not. Being a grownup is showing that you've got the discipline to look out for your future."
Whichever way you go, make sure it's really what you want, she says. After all, there are trade-offs on both sides of the preverbal fence. "Being deliberate about the life that you want is important—and there's no shame in not wanting to stay home to cut the grass," she says.
The bottom line: If you're paying less in rent than you would be owning a house, there's some wiggle room that you should be maximizing. "There's an opportunity to take that money aside and invest it in your future," says Gormely.
The post Rethinking rentership: How to get ahead financially while renting appeared first on MoneySense.
Source : Money Sense
More