Ricky Gervais' US Office Cameo Explained: Why David Brent Was In Scranton
Ricky Gervais had a very special cameo in The Office season 7 by reprising his role as David Brent, the character that inspired Michael Scott.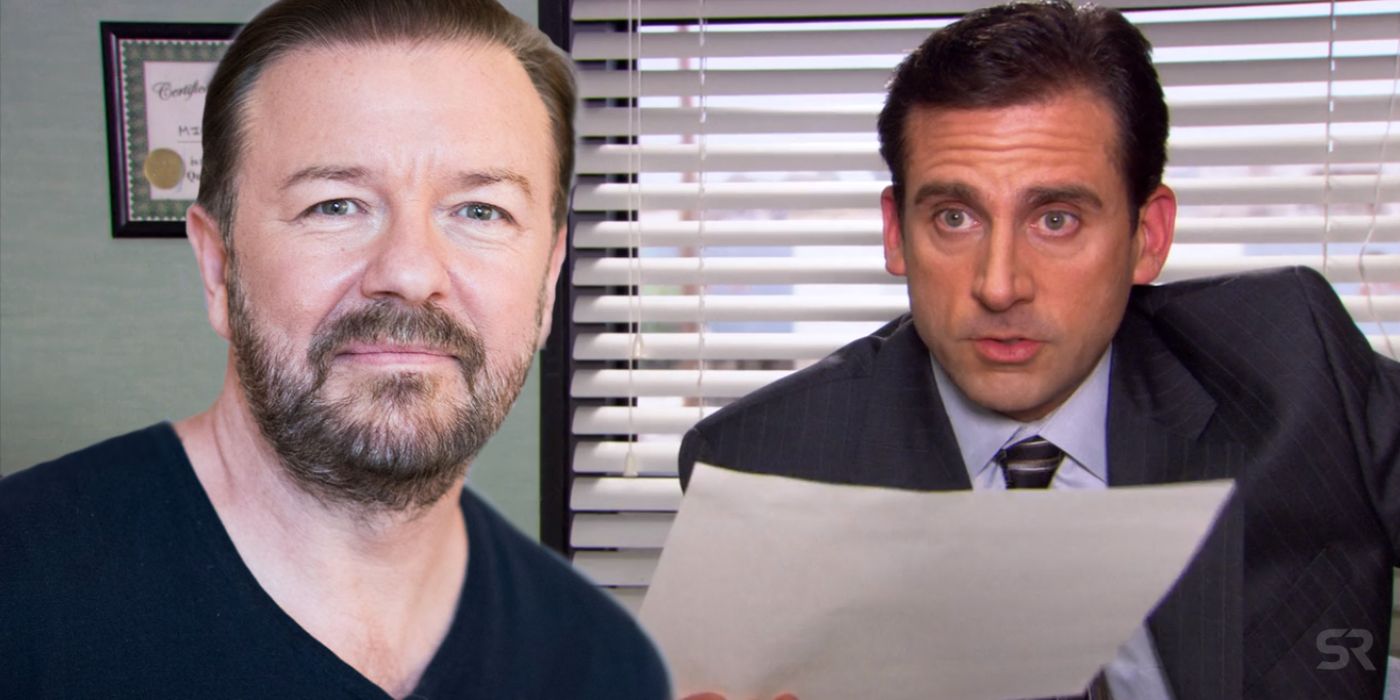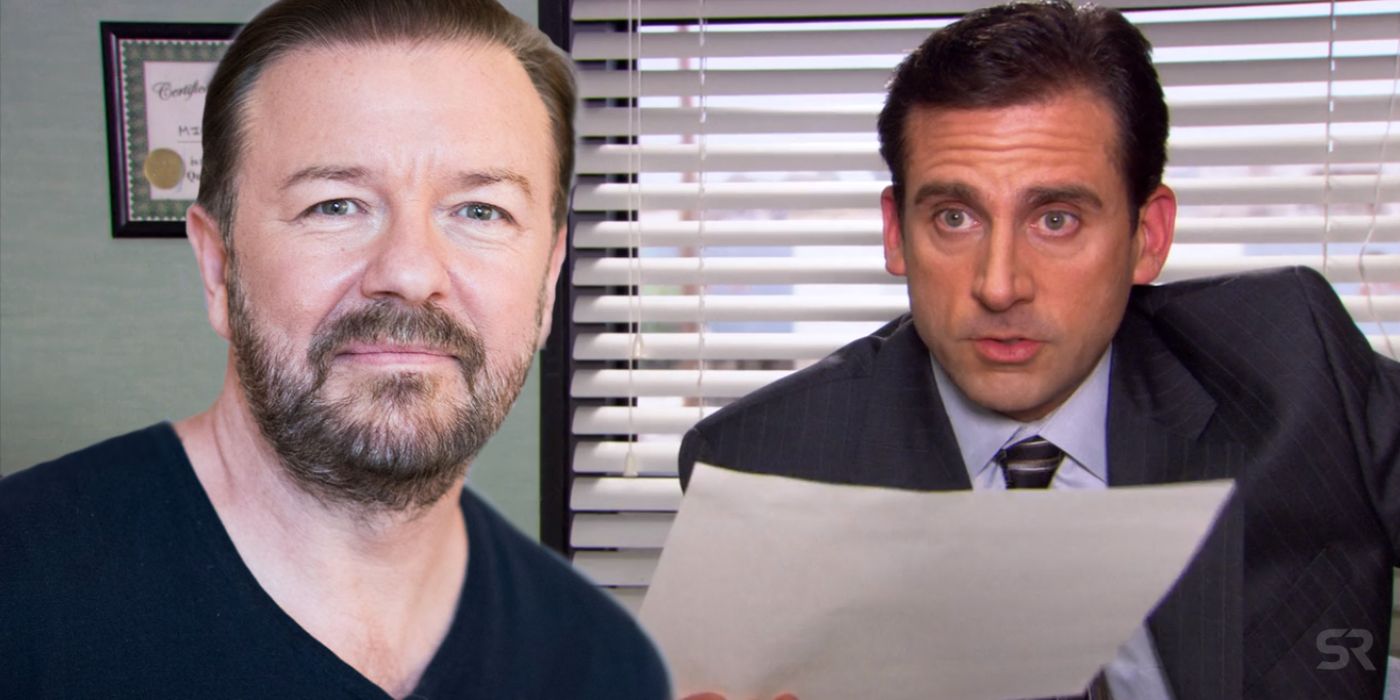 Ricky Gervais memorably made a cameo in season 7, which featured the actor reprising his role of David Brent. The character was the central figure and manger of the workplace comedy first developed by Gervais and Stephen Merchant. Two years after the British series came to an end, Greg Daniels developed an American version of The Office, with Steve Carell playing Michael Scott, the fictional character based on David Brent.
Seeing as David was the inspiration behind Michael on the NBC sitcom, the two characters shared quite a few similarities when it came to their personality traits. Both managers prioritized making friends in the office rather than being respected leaders. David and Michael also viewed themselves as comedians even when their humor was offensive and off-putting. Despite their childish behavior at times, they never intentionally tried to hurt the ones they cared for.
The two universes of The Office finally collided in the season 7 episode "Seminar." The cold open featured Michael running into David outside of an elevator. Michael realized that the man was British and they instantly struck up a rapport. They told each other jokes and agreed that politically-incorrect one were fine because it was just for comedy. After David threw out Michael's favorite catchphrase ("that's what she said"), Michael awarded the man with a hug. David then asked if Dunder Mifflin had any job openings, indicating why he was in Scranton in the first place.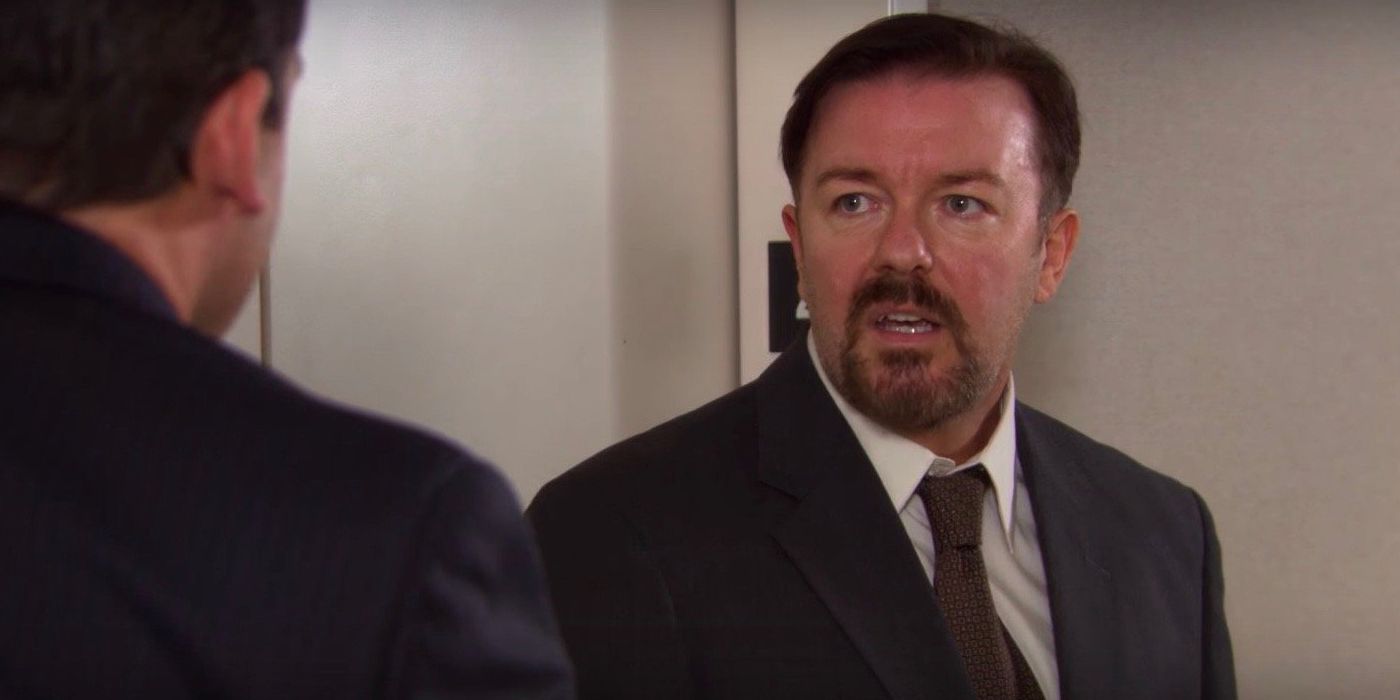 The Office never directly specified why David was in the U.S., specifically Scranton, Pennsylvania. It was presumed that Michael encountered David at the Scranton Business Park or in an office building somewhere in the area. It's very possible that David was on the search for a new job and something in Scranton caught his eye. When Michael ended up moving to Colorado, his manager position needed to be filled. After a failed attempt by Deangelo Vickers, David was one of the candidates vying for Michael's job. Rather than come back to the states, David interviewed through a video call, but he didn't get the job.
Gervais' cameo was meant to be a secret for The Office season 7 episode. NBC planned it well in advance and the scene with David and Michael was filmed months before the episode aired in January 2011. The news that Gervais would appear on the U.S. version of The Office later leaked, but it didn't take away from the positive reception of the cold open. The scene became the highlight of the episode and one of the bright spots of the season. It also gave Michael a special moment with his British counterpart before the character left his life in Scranton behind.
Next: Every Ricky Gervais TV Series Ranked Worst To Best
Source : Screen Rant
More